After his availability was up in the air for most of Thursday, the NHL's Department of Player Safety chose not dole out a suspension to Winnipeg Jets defenseman Josh Morrissey for a check he delivered to the Washington Capitals' T.J. Oshie late in the third period of Wednesday's matchup between the two teams in Winnipeg (although he will receive a near $9,000 fine for unsportsmanlike conduct). Oshie was shaken up on the play and Morrissey was not assessed a penalty.
Based on all available evidence, the DoPS made the correct decision.
Were the Morrissey and Matheson Hits Equal?
In his postgame comments after his team was defeated 3-1, Capitals head coach Todd Reirden characterized the play as a "vulnerable player thrown into the ice" and said, "It's similar to a situation in Vancouver earlier in the year."
The play Reirden was referring to was a cheap shot Florida Panthers forward Mike Matheson took on Vancouver Canucks teen star Elias Pettersson on Oct. 13, in which Matheson slammed Pettersson full-bore into the ice after a body check. Pettersson missed two weeks as a result; Matheson was slapped with a two-game suspension.
After the DoPS announced Friday morning Morrissey would have a phone hearing for the hit, many pointed out similarities between the two plays and suggested Morrissey should receive similar supplemental discipline.
Plays Similar, But Not Identical
While some analysts, such as Ray Ferraro, called Morrissey's hit on Oshie "exactly (the) same play" as Matheson's hit on Pettersson, there are some notable differences, the main one being intent. It's clear the DoPS took that into account when deciding against suspending Morrissey.
Matheson was upset Pettersson had dangled around him earlier, and there's little doubt he was looking to get back at the Canucks' rookie. That's clear by the jab Matheson gave the teen phenom a few seconds prior to the play in question.
There are two distinct motions to Matheson's hit. Matheson delivered the initial check, then wrapped his arms around Pettersson and slammed him forcefully to the ice after Petterson was off-balance. Matheson remained on his feet. The latter motion showed his intent to injure.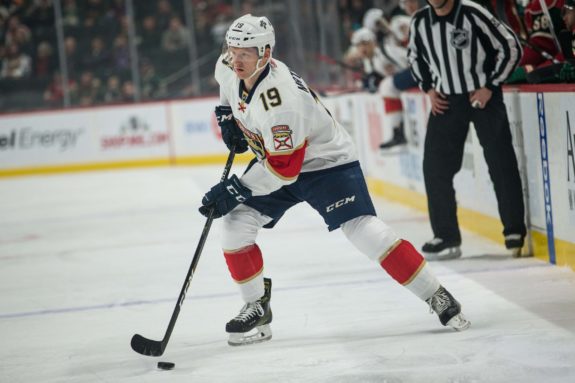 Morrissey's hit on Oshie was different. Morrissey was pursuing Oshie, the puck carrier, into the corner when the puck got away from the Washington forward. Both players got tangled up, and in one motion, toppled over, with Morrissey landing on top of Oshie.
There was no bad blood between Morrissey and Oshie nor was there any reason for Morrissey to intentionally attempt to hurt him. Despite being suspended once before for cross-checking Eric Staal in the first round of last year's Stanley Cup playoffs and being capable of dishing out hard hits, Morrissey is not a dirty player whatsoever. Also consider that Morrissey had nothing to gain from falling down on the play, especially since the Capitals had an extra attacker. Logic dictates that he would want to remain on his feet and in the play.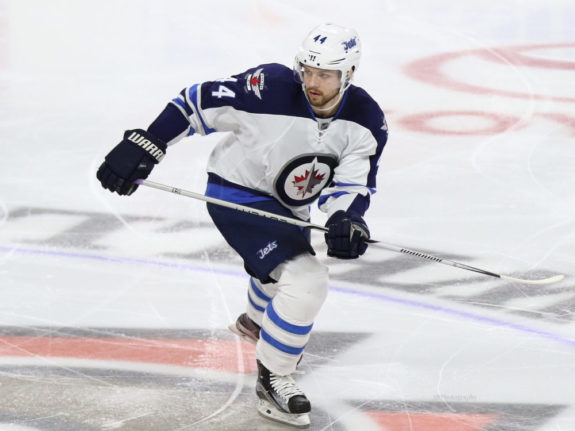 Intent is a hard thing to judge — only Morrissey knows the truth — but Oshie's injury seems like the unintended result of two players heading toward the boards at full speed in the dying minutes of a one-goal game as opposed to a malicious act.
Paul Maurice saw it that way, commenting, "Two guys went into the boards and they both went down."
Plays like Morrissey's hit on Oshie happen countless times per game, and the vast majority do not result in an injury. Unfortunately, in this instance, Oshie bore the brunt of the play.
Business as Usual for Jets' Blue Line
Since Morrissey avoided any further discipline, expect him to skate with Jacob Trouba on the top pairing as usual Friday night against the Buffalo Sabres.
If Morrissey would have been suspended, Sami Niku — who was called up from the Manitoba Moose after Dmitry Kulikov sustained an upper-body injury last Friday against the Colorado Avalanche — likely would have drawn in for his first NHL game of the season and second of his career.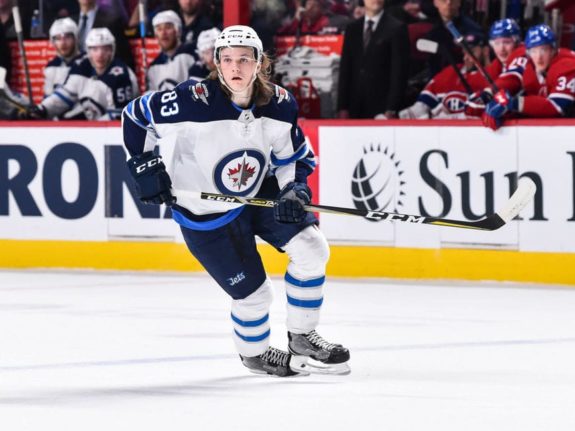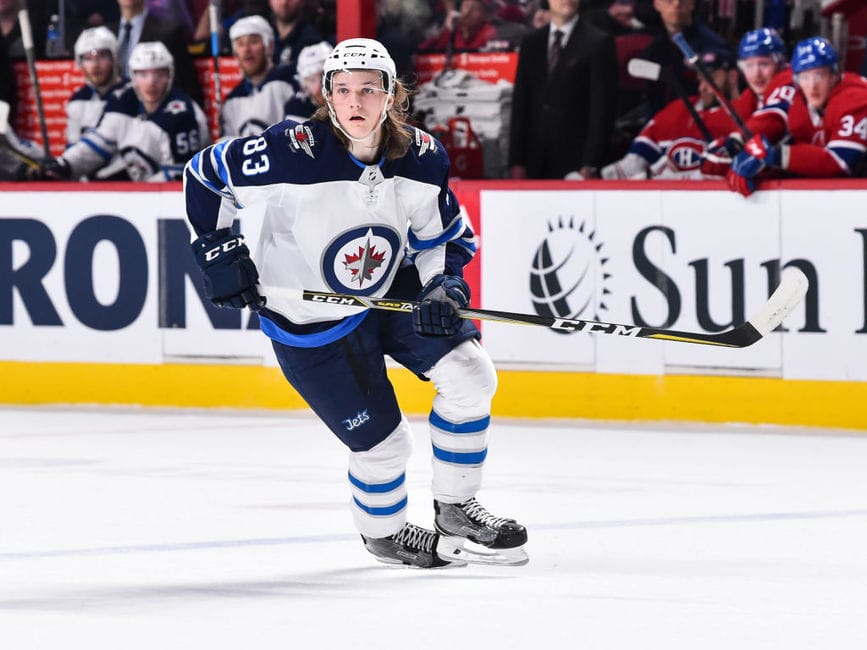 However, Niku will have to continue to bide his time. With any chance of a suspension to Morrissey in the rearview mirror, it will be business as usual for the Jets' blue line as the team looks for its fourth consecutive win and to turn in a perfect homestand.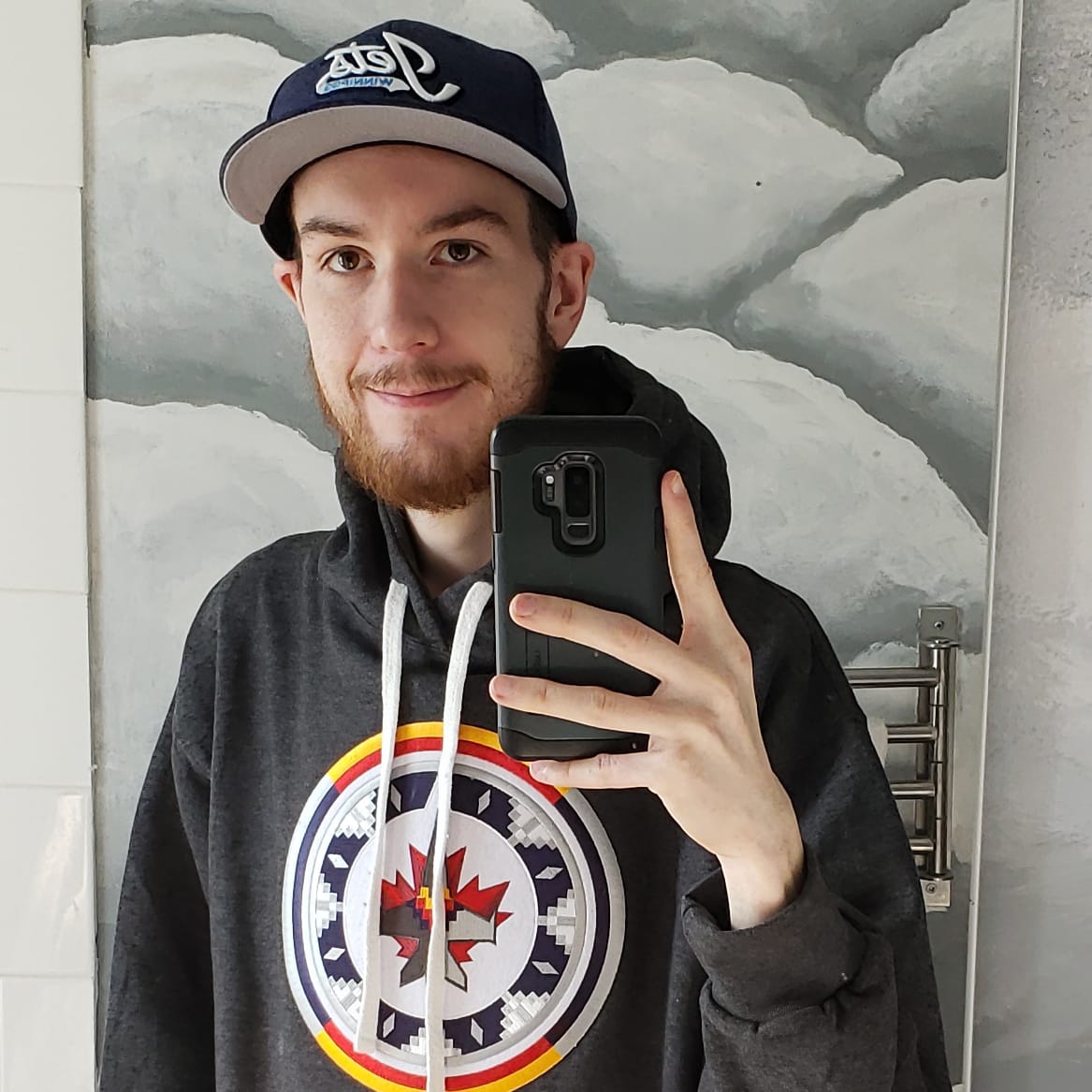 Declan Schroeder is a 27-year-old communications specialist and freelance journalist in Winnipeg, Manitoba. He holds a diploma in Creative Communications with a major in journalism from Red River College and a bachelors in Rhetoric and Communications from the University of Winnipeg.
Deeply rooted in the city's hockey culture, the original Jets skipped town when he was two and the 2.0 version came onto the scene when he was 17.