The Winnipeg Jets wrapped up a five-game homestand on Saturday, Nov 18, with a convincing 5-2 win over the Arizona Coyotes. That gave them a 4-1 record over their past five games, with wins against the Nashville Predators, New Jersey Devils, and Buffalo Sabres along with the Coyotes. The one loss came to the Dallas Stars, the best team on the homestand by record.
Having won six of their last seven games, and having secured points in 11 of their past 13 games, there is a lot to like about Winnipeg's style of play right now.
Kyle Connor Secures NHL's Goal-Scoring Lead
With his goal on Saturday, Nov 18 against the Arizona Coyotes, Kyle Connor moved into sole possession of the NHL's scoring lead with 14 goals. He has been on an offensive tear to begin the season and has driven the bus offensively, powering the Jets to their 10-5-2 record.

When Mark Scheifele was asked about his linemate Connor, he said: "He's amazing. He's been awesome all season, and I'm lucky to be on his line, that's for sure. He's got an amazing shot and it's been really fun to play with him."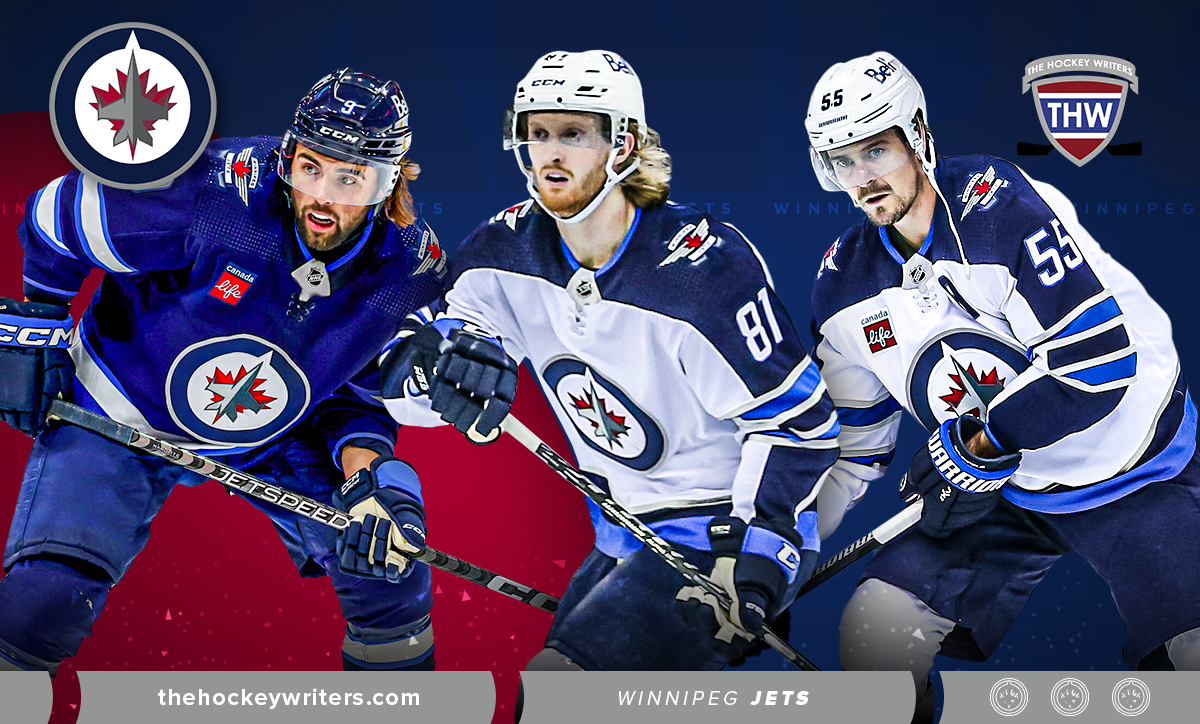 Scheifele is having an impressive season of his own with 21 points through 17 games, and that duo has been as dynamic as ever to start the season. After taking the majority of the preseason reps with Gabriel Vilardi, who has now missed four weeks with an MCL sprain, that line hasn't missed a beat with Alex Iafallo stepping in.
Money Puck has that top line of Connor, Scheifele, and Iafallo outscoring their opponents 9-7 at five-on-five. Their expected goals (xG) and Corsi percentage may not be as eye-popping as the lines around them, but they are getting the job done offensively in a way we have not seen from them in previous seasons.
The Winnipeg Jets Continue to Flex Their Offensive Depth
Scott Arniel explained after the Coyotes game how this line and the offence, in general, has been able to put up these impressive numbers to begin the season: "How we want to play is that we're going to defend first. These guys have bought into it, they take pride in it. The guys get excited on the bench when they score goals, but man do they get excited when guys block shots or make a great defensive play."
---
Latest News & Highlight
---
Adam Lowry's line, accompanied by Nino Niederreiter and Mason Appleton, have dominated headlines early on in this season with their offensive outburst. Their analytics back that up too, as they are controlling 58.8 percent of the expected goals and outscoring their opponents 9-4 at even-strength. Those are some of the better numbers across the league, never mind for a "third" line.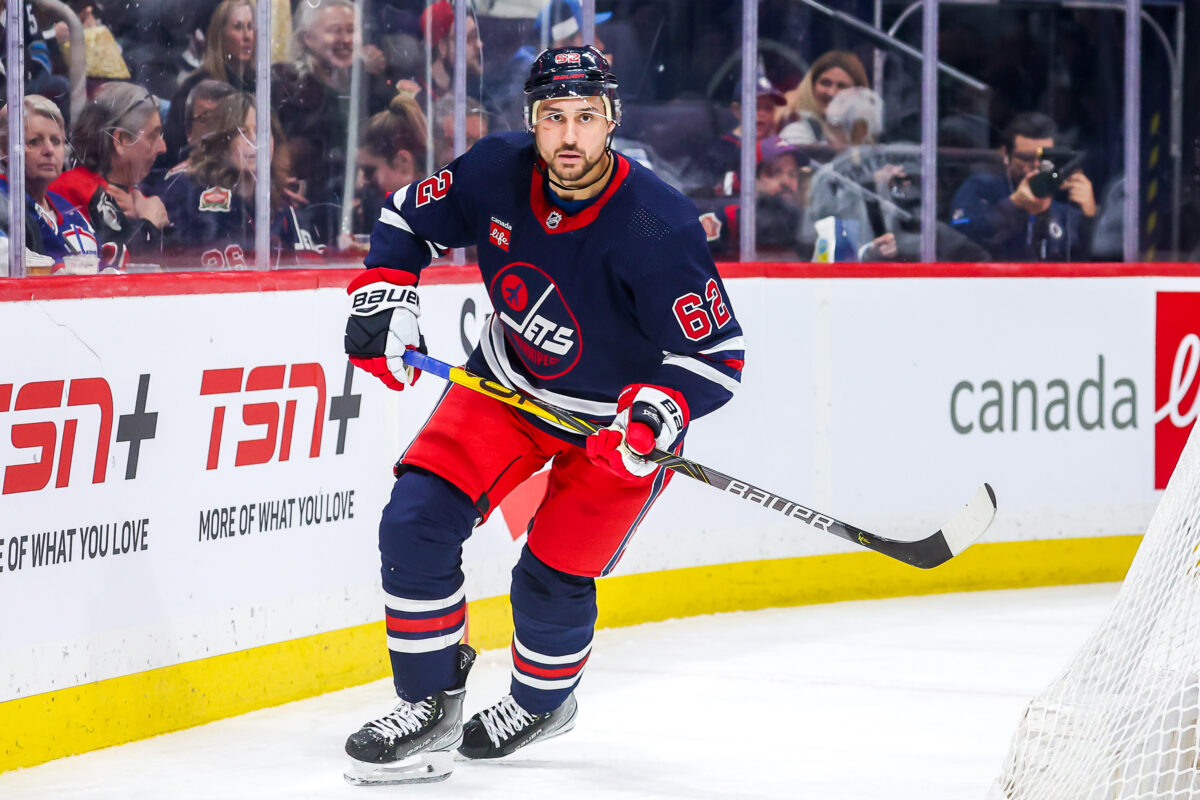 Don't forget about the second line either, as the trio of Nikolaj Ehlers, Cole Perfetti, and Vladislav Namestnikov started hitting their stride on this homestand. They are outscoring their opponents 7-3 at even-strength while controlling 56.7 percent of the Corsi. The Jets have been able to roll their lines and haven't switched them in weeks, which is a sign of things going about as well as you could imagine.
Cole Perfetti Remains The Jets' Top Five-on-Five Scorer Per 60
Perfetti's goal-scoring heater came to a halt on Saturday night, as he was riding a five-game goal streak and an eight-game point streak. That goal streak tied a franchise record for the longest goal streak from a player under the age of 22, as he tied former Winnipeg Jet, Patrik Laine.
Related: Jets' Cole Perfetti Excelling in Contract Year
On a per 60-minute basis, Perfetti is the Jets leading scorer at five-on-five. You read that correctly. That stat isn't led by the NHL's leading scorer, or his centre who is well over a point-per-game on the season, it's Perfetti. He's accumulating 3.18 points per 60, with Scheifele being the next closest at 2.91.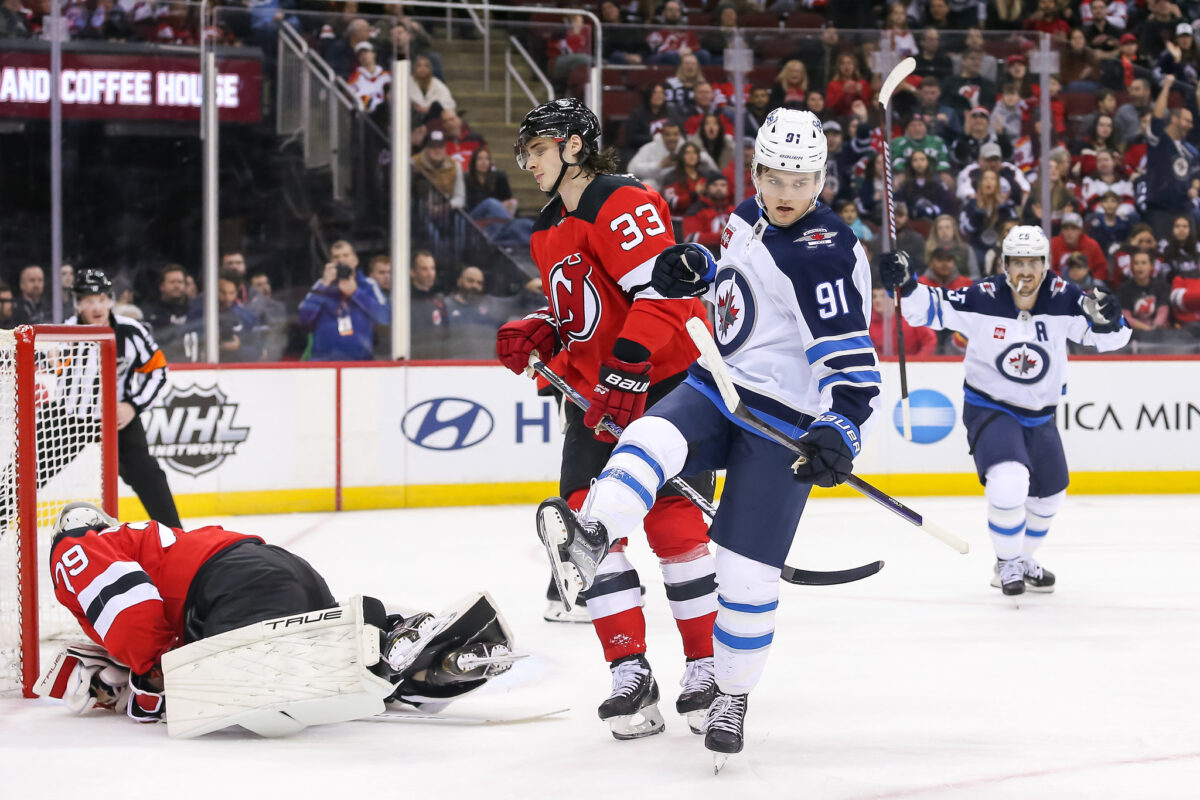 Given his incredible vision and passing abilities, Perfetti was primed for a breakout season within the top six. What's surprising, is the breakout is coming in the form of goals. Perfetti has clearly emphasized shooting the puck more when he gets to high-danger areas, and he has put his underrated shot on full display early on in this season.
Nikolaj Ehlers is Slowly Returning to Usual Form
Arniel was speaking about Connor's hot start to the year after the Tuesday, Nov 14 game against the New Jersey Devils, and he related it to Ehlers. He stated: "Once those guys get one, they are goal scorers, they get that good feeling about themselves, and hopefully now Nikolaj has that feeling as well. "
In that game against the Devils, he had two goals, and he followed it up with another one against the Sabres on Friday, Nov 17. He's now up to five goals and four assists for nine points through 17 games. It looks as though he slowly but surely has regained his speed after missing the entirety of training camp. He's been a huge reason why that second line is putting up strong analytics, and he looks to be primed for a huge rest of his season alongside the red-hot Perfetti.
Winnipeg Jets' Penalty Kill Remains an Issue, with Signs of Improvement
I sat down with Jets defenceman Brenden Dillon for a Q&A session earlier in the week, and he provided some insight into the teams' struggling penalty kill. He said: "Yeah, we've started really slow. It's been disappointing for us, like you said a strength of last year, and we've lost some big parts of our penalty kill like Saku Maenalanen and Kevin Stenlund, those are big pieces, and on the PK, it's similar to goal-scoring in a way that it's an ability and a skill."
Related: Q&A with Jets' Brenden Dillon: Improving the Penalty Kill
At the time of that interview, the Jets penalty kill was converting at a 72.1 percent rate. Now it has gone up slightly to 74.1, as the Jets have strung together a few good games of penalty killing.
They now head out east for a three-game road trip against the Tampa Bay Lightning, Florida Panthers, and Nashville Predators, where the Jets will look to keep their strong play rolling as their strength of schedule begins to pick up.