Players on an NHL Entry Level Contract (ELC) are capped at a $925,000 salary, but can earn millions more in bonuses if they perform, launching them into veteran-like pay brackets. With the 2016-17 season over, the Stanley Cup back in Pittsburgh, and the NHL awards handed out, we can add up which players reached what milestones, accumulating how much pay.
Who Can Earn Performance Bonuses?
As the final rankings may surprise, we have to review how these players can earn bonuses. It's not simple, and not even possible unless their team has decided to allow them to earn bonuses. This is rarer than you might think – many excellent players weren't even given the possibility of earning performance bonuses.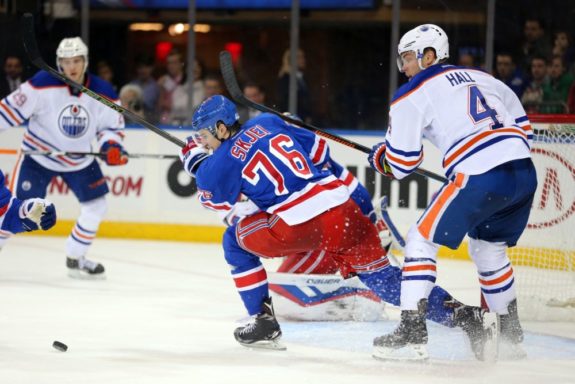 For example, Brady Skjei of the NY Rangers, a rookie defenseman earning $925,000, tallied just three points less than team captain Ryan McDonagh (earning $4.7 million), and one less than Nashville's P.K. Subban (earning $9 million), but his contract with the Rangers didn't allow him to earn bonuses.
Curiously, teams seem to use performance bonus eligibility less to provide an incentive to perform, and more to pad a player's total compensation when their confident they are worth more than the ELC salary ceiling ($925,000) allows. To stick with the example of the NY Rangers' rookies, Jimmy Vesey was offered the maximum salary ($925,000) and the maximum allowable performance bonuses ($2.85 million). Why Vesey and not Skjei?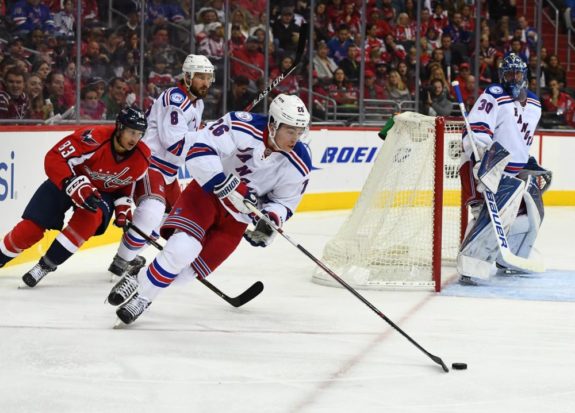 The obvious answer is that Vesey was being courted by many teams, so offers without performance bonuses simply weren't competitive. And, in hindsight, Vesey didn't perform well enough to be eligible to receive the bonuses, while Skjei did. Brilliant financial engineering by the Rangers GM? Or coincidence, and perhaps Skjei would have performed even better had he been incentivized by eligibility for a further $2.85 million?
How Much Can an ELC Player Earn?
As we've said, $925,000 is the maximum payable salary, and $2,850,000 is the maximum an ELC player can receive from their team in bonuses. Of that $2.85 million, $850,000 is the maximum for achieving a variety of specific team-based targets, such as goals scored (20 for forwards, 10 for defensemen), being chosen for the NHL all-star game, etc. The remaining $2 million is payable by the team if a player places in the top-three in voting for awards (such as Vezina or Calder trophies), or places amongst the top 10 players (League-wide) in their position in goals, points, etc.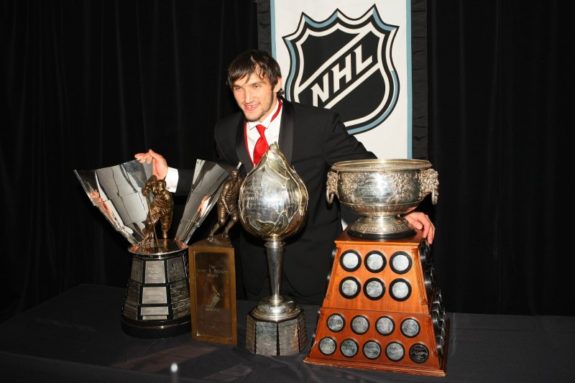 The exact criteria for how all these team bonuses are calculated are excruciatingly precise, so we won't elaborate further here, but point the curious to the Collective Bargaining Agreement (CBA), Exhibit 5, for all the details. That said, it is important to note that all NHL players on an ELC (regardless what their contract's say) are eligible to receive additional bonuses paid by the League (not the team) for the same milestones listed for the $2 million team bonuses. Thus, a player on an ELC is eligible to receive $2.85 million in bonuses from their team, plus bonuses from the League.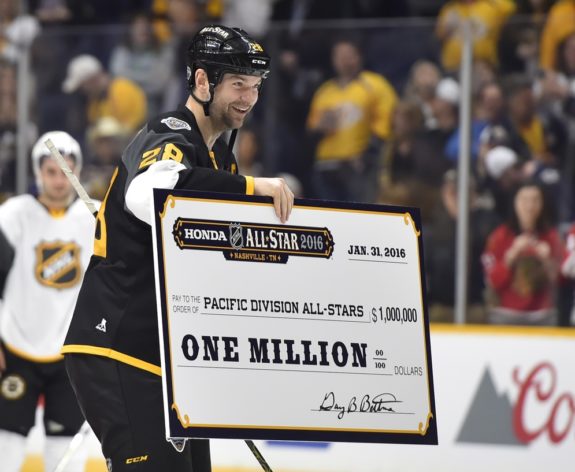 Before we tell you how the 2016-17 ELC players ranked, there's one important caveat to all our calculations: Player contracts are confidential. While the CBA lists the categories for which teams can pay bonuses, and specifies the total per category and the total amount payable (the $2.85 million), each player's contract can specify a different amount payable per category.
But, as closely guarded as these contracts often are, we know they are typically less customized than they could be. According to one source who has seen many, the contracts are often simple "cut/paste" copies of the CBA text. That is, teams just agree to pay the maximum for each category. Thus, armed with the categories and maximum amounts payable from the CBA, we can calculate the actual amounts paid with confidence, if not precision.
So Who Won?
Below we list, in reverse order for dramatic effect, the ten highest-paid ELC players from the 2016-17 season. At the risk of crumbling the dramatic tension, now is a good place to note that all salary data comes from the website CapFriendly, and all performance statistics come from the statistics database at NHL.com.
10. Jack Eichel, Buffalo Sabres: $1,562,500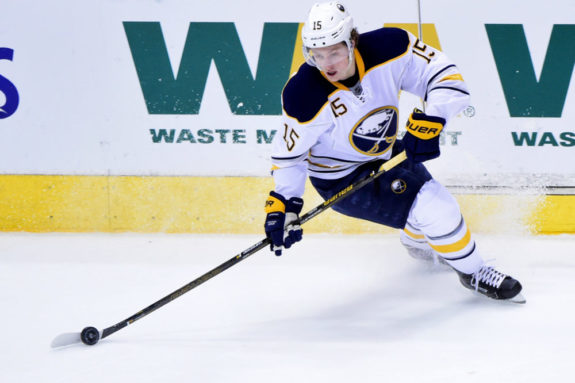 Eichel, the second overall pick (after Connor McDavid) in the 2015 draft, was just 18 when he signed his ELC with the Buffalo Sabres. His rookie year got off to a great start, scoring in his first game (the youngest player in Sabres history to do so), and he ended the season leading his team in scoring. But his sophomore year got off to a rockier start, having to be helped off the ice in early October with an ankle injury, missing almost two months of games.
While Eichel was eligible for $2.85 million of team bonuses in 2016-17, he earned only $637,500 (for placing in the top six in ice time, scoring at least 20 goals, and averaging a whopping 0.93 points per game played). Had he been able to play more than 61 games, he would have likely earned much more.
9–7. A three-way tie between Mitchell Marner & William Nylander of the Toronto Maple Leafs, and Sebastian Aho of the Carolina Hurricanes, all earning $1,775,000.
Marner had an impressive start in 2016-17 with the Toronto Maple Leafs, setting a team record for assists (42) by a rookie, on a team of impressive ELC players. Teammate Austin Mathews (we'll read about him later) scored four goals in the same debut game as Marner and Nylander, with the latter picking up two assists. Nylander ended up being the NHL rookie of the month for October, as a result of him racking up 11 points in nine games, second in the entire League for scoring.
Meanwhile Sebastian Aho (the Finnish one, not the Sebastian Aho from Sweden who was drafted this year by the NY Islanders), had a similarly impressive rookie year with the Carolina Hurricanes, earning 49 points, and the honor of becoming the youngest player in Hurricanes (and Whalers) history to earn a hat trick (in January 2017).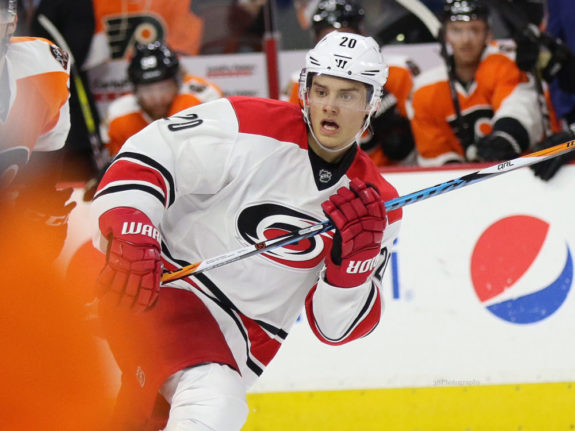 Each of these three players earned the maximum $925,000 salary last season, and maximized the additional $850,000 of bonuses their team contract's allowed.
6. Zachary Werenski, Columbus Blue Jackets: $1,875,000
Werenski, a lefty defenseman, and captain of Team USA at the 2016 World Junior Ice Hockey Championships, signed his ELC with the Columbus Blue Jackets at 19. On top of his $925,000 salary, he was given the opportunity for $850,000 of performance bonuses, but not any additional bonuses paid by the team in the $2 million category, which includes bonuses for awards.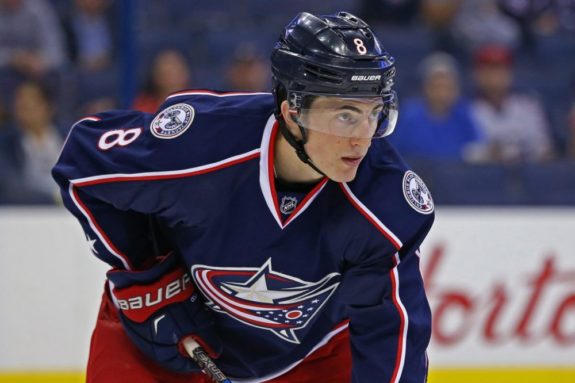 That's too bad, because Werenski would have qualified, having placed third in voting for the Calder Trophy. Still, that honor earned him a further $100,000 paid by the league, just nudging him above the pack of Marner, Nylander and Aho.
5. Leon Draisaitl, Edmonton Oilers: $3,575,000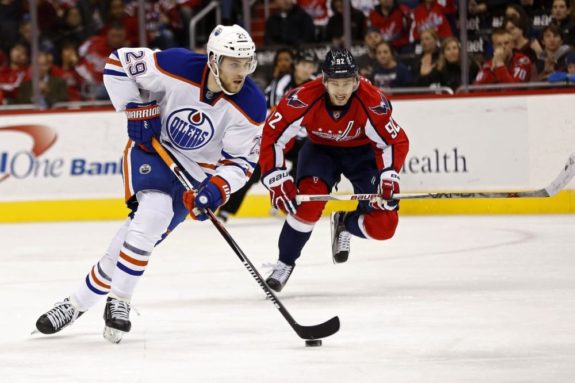 Draisaitl, a native German, was signed to the Edmonton Oilers at 18, and spent last season in the final year of his ELC. He was eligible, and qualified, for up to $2.475 million in performance bonuses paid by his team, and earned and additional $170,000 from the league — $85,000 for tying for seventh in the league in assists, another $80,000 for coming in eighth in the league for points, and $10,000 for coming in 10th (behind Ryan Getzlaf) in points-per-game.
4. Artemi Panarin, Columbus Blue Jackets: $3,610,000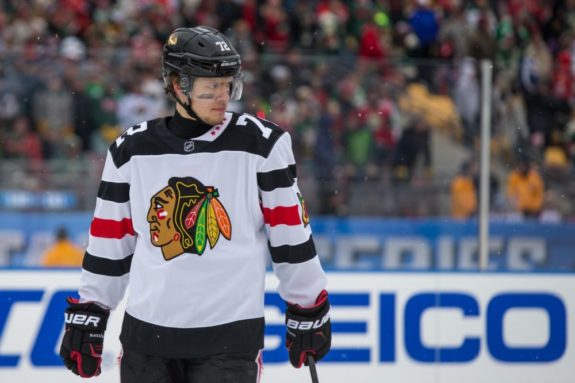 Panarin, a Russian native playing left wing, signed with the Chicago Blackhawks at age 23, and spent last season with Chicago in the final year of his two-year ELC (because Panarin was over 21 at the time of signing, his ELC was only two years). Panarin received the maximum Rookie salary of $925,000 and was eligible, and qualified, for up to $2.575 million in team bonuses.
He also earned $60,000 for coming in 10th in Points, and $50,000 for being named to the 2nd NHL All-Star Team, both payable by the League. (Note there is no bonus payable for recording a Gordie Howe Hat Trick, which Panarin did on November 9, 2016). Panarin re-signed with Chicago at $6 million a year for two years, and was then traded to the Columbus Blue Jackets.
3. Patrick Laine, Winnipeg Jets: $3,815,000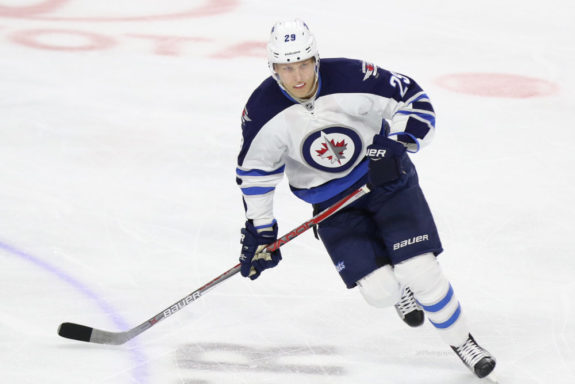 Laine, a 19-year old right wing from Finland, signed his ELC with the Winnipeg Jets at age 18 last year, and thus spent the 2016-17 season in the first of his three-year ELC. Laine was eligible, and qualified, for up to $2.65 million in performance bonuses, and earned an additional $240,000 from the league — $150,000 for coming in second in voting for the Calder Trophy, and $90,000 for placing seventh in the NHL for goals scored in the regular season, with 36.
2. Auston Matthews, Toronto Maple Leafs: $4,272,500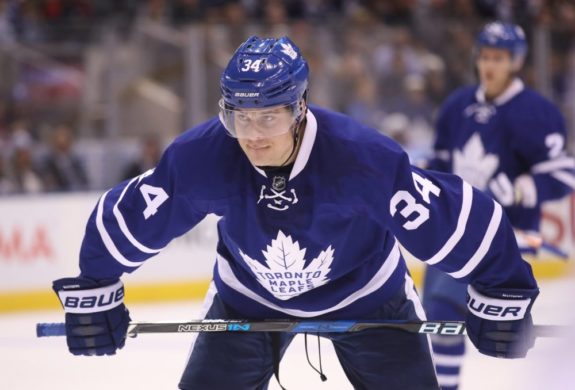 Matthews signed his ELC with the Toronto Maple Leafs at 18, spending last season in the first of his three-year contract. Matthews receives the maximum $925,000 rookie salary, plus was eligible, and qualified, for the maximum $2.85 million in team-paid performance bonuses. Additionally, he earned $497,000 in league bonuses — $135,000 for tying for second in goals scored (with Nikita Kucherov), another $150,000 for coming in third place for the Maurice Richard Trophy, and $212,500 for winning the Calder Trophy. (It may have helped that he scored four goals in his NHL debut).
1. Connor McDavid, Edmonton Oilers: $4,525,000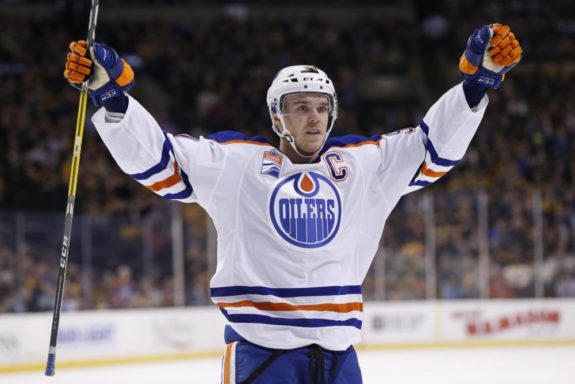 Connor McDavid, the cover boy of EA Sports' NHL '18, signed with the Edmonton Oilers at 18, and has one year left on his ELC. McDavid received the maximum $925,000 rookie salary and was eligible, and qualified, for the maximum payable $2.85 million in team-paid bonuses. And, he leads all NHL rookies in earning the most in league paid bonuses at a whopping $750,000 — $150,000 for coming in  first in the league for assists, $150,000 for coming in first for points, $100,000 for coming in first in points-per-game, $100,000 for being named to the first NHL All-Star Team, and $250,000 for winning the Hart Trophy. But 2016-17 was just the beginning for McDavid's income: This month, McDavid signed a record-setting deal at an even $100 million.
Final Thoughts
To summarize for those that like their numbers in pictures, we include below a graph illustrating the total compensation of our top-ten earners, broken down by the source of their income. What the visual makes clear is that team bonuses (the red part of the columns), not League bonuses, is the driving force behind an ELC players compensation.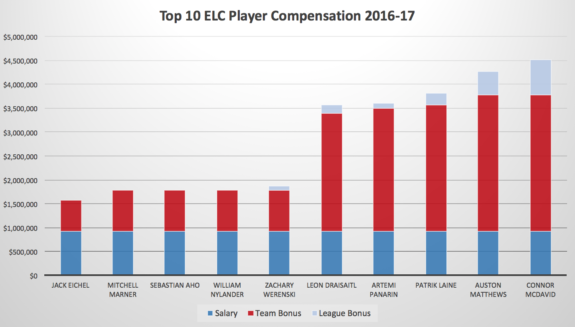 So what determines whether an ELC player is eligible for this compensation? What is the decision process made by the team to grant eligibility or not? After identifying the dozens of players eligible for performance bonuses, and totaling the amount each received to generate the results above, one thing was obvious: There is no significant correlation between being eligible for a bonus, and earning one.
Our example of the two NY Rangers players at the start of this article suggested that being eligible for bonuses (Jimmy Vesey) doesn't produce them, and not being eligible for bonuses (Brady Skjei) doesn't preclude performance that would have earned them. The universe of ELC players proves this example wasn't anecdotal. Players don't perform for the money.
(Author's Note: This article could not have been written without the support of the great people at CapFriendly, for their exquisite data and their generosity explaining how the aforementioned excruciating details are calculated. Likewise, without Arcade Fire and their album The Suburbs, the hours of spreadsheet work the article required could not have been tolerated.)