Less clutch and grab. The shootout. Smaller goalie equipment. Three-on-three overtime. Even smaller goalie equipment. Counting these "innovations" and many others, the NHL is always creating new rules to boost the popularity of the NHL and improve the game of hockey as a whole. Some rules—like mandatory use of visors when entering the NHL—are implemented to protect the players that are paid millions of dollars to compete in front of us.
However, there is more the NHL can do to improve its product. Scoring is down significantly from the first lockout and goaltenders once again resemble Thing from Marvel's Fantastic Four series. Before any wild, unnecessary changes are assumed, there are a number of ways to improve the game that the NHL can implement without an uproar.
In this article, we'll discuss 15 options that would help the NHL boost revenue, attendance, scoring, or a combination of the three. Not all need to be implemented. Some ideas—if made official—will result in the disposing of other ideas. So take a look and share your thoughts on which rules you'd like to see the NHL implement.
1. Expand NHL Rosters to 25 Players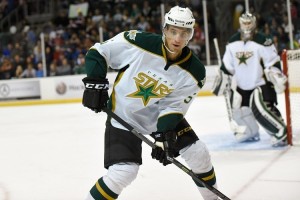 By adding two more players to the active roster, the NHL instantly creates 60 (or 62 if implemented after Las Vegas joins the league) more jobs for players. This will also allow teams to roster players who would require waivers in order to be assigned to the AHL. Teams will also have more lineup options when playing back-to-back nights—something the NHL loves to schedule.
2. Dress 19 Skaters Each Game
In college hockey, teams are allowed to dress 21 skaters. Some coaches dress three goalies. Some dress an extra skater. This change would allow a coach to keep a specialist on the bench for the power play or penalty kill.
Tampa Bay often dressed seven defensemen during the playoffs. This rule change would allow them to keep doing that, but dress four forward lines as well.
3. Throwback Thursdays
For each Thursday night game, home teams will be required to wear a throwback jersey. This would be a great way for teams to promote games on a night when NHL Network and NBC Sports typically do not air games. Additionally, teams could sell these throwback jerseys in team stores and online to boost revenues.
4. Centered, In-Zone Faceoffs
When a team takes a penalty, the ensuing faceoff in their defensive zone will take place in the center of the ice between the circles. This prime location will force penalty killers to act quickly and present the opposing team's power play with a great opportunity to score right away.
5. Shorten Max Term on Contracts
Instead of eight years for current players and seven years for other teams' unrestricted free agents, the maximum length of contracts should be shortened to five and four years for each respective designation. Too often you'll find teams with terrible contracts on the books that cannot be moved and a buyout will set the franchise back for years. A shorter max term will keep salaries more in line with players' actual worth.
6. Mandatory Mustaches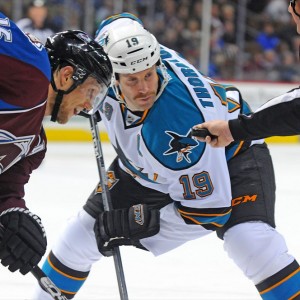 In honor of the Movember charity, all NHL players should be required to don a mustache for the month of November. This would be a great way for the NHL to mimic the NFL and MLB's charitable events for cancer research.
7. Mandatory Pink
For the month of October, players should use pink sticks in recognition of Breast Cancer Awareness month. After the month is over, the sticks could be auctioned off with all proceeds going to various charities.
8. Award Quebec City a Team
If Quebec is able to raise the necessary funds to purchase an expansion franchise, the NHL should stop waiting for a western city to step up and give the Canadian city a team. To balance conference alignment, the NHL should move Columbus back to the Western Conference, leaving 16 teams on each side.
9. Remove the Trapezoid
Let the goalies wander!
10. No Matching Minor Penalties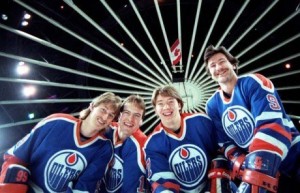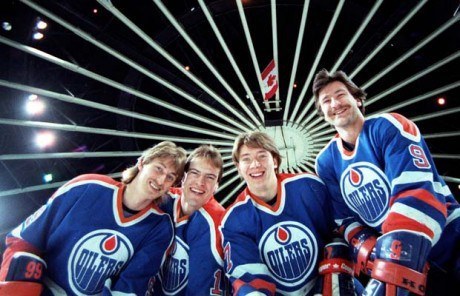 Often times, when two players are involved in a minor scrap, both will go to the box and teams will remain five aside, with the penalties cancelling each other out. This rule was implemented to slow down the 1980s Edmonton Oilers and is no longer relevant today.
After the Oilers would draw a penalty, they'd play Dave Semenko or a similar player on the power play to immediately goon it up. Semenko and an opponent would each take a penalty, resulting in a four-on-three power play for the dangerous Oilers offense.
Now that goons are extinct and fighting is just about gone from the NHL, this rule should be repealed. As seen with the 3-on-3 overtimes, less players on the ice equals more entertaining hockey and, ultimately, more goals.
11. Streamline Goalie Chest Protectors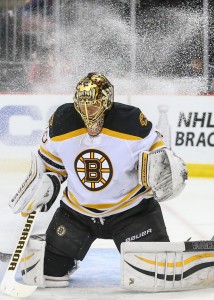 Now that the NHL is downsizing goalies' pants, the next piece of equipment to address is the chest protector. Without putting goalies in harm's way, chest protectors can be cut down in the shoulder and waist regions.
12. Call Penalties in Playoff Overtime
During this spring's playoffs, it was apparent that the referees put away their whistles in overtime. Sure, they did not want to be responsible for a questionable call that ended the game. But, blatant penalties were waived off and tired teams turned to a clutch-and-grab game the NHL hoped to abolish years ago.
Since referees have no problem calling penalties during regular season overtime games, they need to be consistent once playoffs start.
13. Better In-Game Player Profiles
Instead of Pierre McGuire's awkward commentary where he recites a player's history, the NHL—in partnership with NBC Sports—should offer better in-game player profiles to better connect fans to their favorite players. They could do a better job highlighting players' careers, showing the teams' lines, and breaking down key matchups during the game, instead of with Jeremy Roenick before the game when no one is watching.
14. Smaller Defensive Zones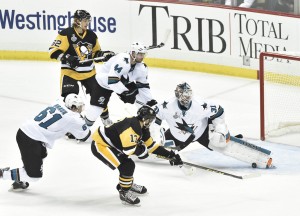 In an attempt to increase scoring, the NHL should decrease the size of the two defensive zones. This way, the attacking defensemen are not so far away from the goal, allowing them to jump into the play more. This would also cause defending forwards to stay up high to cover the attacking defensemen, allowing the other six players to battle it out in more space down low.
15. Adjust Shootout Points
When winning a game via shootout, teams come away with two points. The losers take home a point as well. And in standings tiebreakers, the NHL favors teams with the most regulation and overtime wins.
To minimize the amount of games that go to a shootout, the NHL should award shootout winners one point and losers zero points. This would force teams to end games in overtime if tied after regulation.
What would you like to see implemented by the NHL? Comment below to share your thoughts.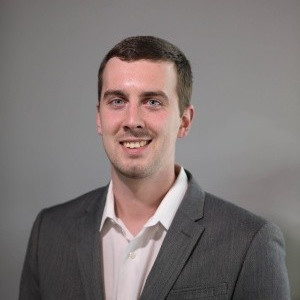 Tony Wolak is based in the Washington D.C. area and covers the Detroit Red Wings for THW. As a former junior and college hockey player, Tony has a unique perspective on Red Wings topics.