The 2011 NHL Entry Draft takes place on June 24-25th in St. Paul, Minnesota. Once again, you have to love the dates – the 24th and 25th representing hockey's version of Christmas!
"Click Here" for the "Live Updated" NHL 2011 Draft Preview Guide – The Next Ones.
It's quite interesting to take a quick glimpse back at my Draft Rankings as the 2010-11 season just got under way last September – Top 60 Early Look. An excerpt from that article:
Many shots will be taken. Many saves will be made. Many hits will be dished out. Many battles for loose pucks will be fought. Many passes will be delivered. Many savvy puck moves will be executed. Many coach tirades will fall on deaf ears.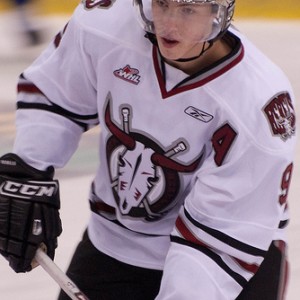 The Race For First Overall:
The debate now rages on as to who will emerge as best of class – 2011. Now that the hockey season come to a climax, it appears there are three prospects ahead of the rest of the pack:  Memorial Champion Jonathan Hurbedeau of the Saint John Sea Dogs has rocketed up the draft rankings this year. He is joined by Sweden's brilliant blueliner Adam Larsson and odds-on favourite centerman Ryan Nugent-Hopkins of the Red Deer Rebels.
Centreman Sean Couturier of the Dummondville Voltigeurs winger Gabriel Landeskog of the Kitchener Rangers have an outside chance of being the draft's top dog. Ryan Strome is undeniably one of the greatest risers in terms of NHL 2011 draft stock, since the season started. Heck, I've even listed him amongst the Top 10 Young Guns with Potential to join Jarome Iginla in the exclusive 10 x 30 club. He is the last candidate that has a shot at first overall.
The Elite Eight:
Joining the aforementioned super six prospects to round out the top tier of prospects are the diminutive but silky smooth Ryan Murphy and the great sized and talented all around blueliner Dougie Hamilton. This crop appears clearly a cut above the rest, but surprises always happen on draft day.  Having said that, a player like Mika Zibanejad could easily displace one of my elite eight.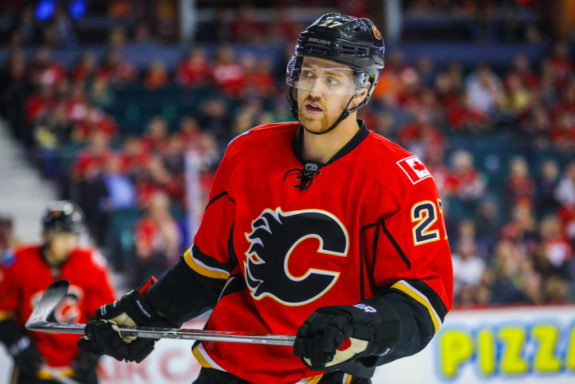 Highs and Lows:
Prospects I have ranked higher than most:
I'm quite certain some will question the placement of Sean Couturier, Ryan Murphy and Ryan Strome ahead of Gabriel Landeskog. Landeskog is probably the most NHL ready prospect in the draft and one of the most complete players available. Strome's high-end potential is the main factor I considered in this case. I really think mono had a huge impact on Couturier's season than most realize.
I wanted to have Ryan Murphy even higher than sixth to be honest. I was higher than most on Ryan Ellis in his draft year, and while the two offensive blueliners are different on many levels, they are both rare, elite, dynamic difference makers from the back-end. Size is a factor with Murphy but his skating and off the charts hockey sense will allow him to succeed in the big league.
Do I really have Mark McNeill and Boone Jenner cemented in the top ten? While many have realized just how good McNeill is and that he might just be similar to Ryan Kesler in terms of playing style (without the drama!), having Jenner in the top ten will no doubt raise some eyebrows. My profile on Jenner clearly explains my infatuation with what Boone brings to the rink.
Daniel Catenacci's hockey sense has been compared to Rico Fata. Unfortunately, proponents of this statement are not complimenting Catenacci. However, I beg to differ. The speedster has a very high compete level and knows how to play the game.  Should he fall to the second round, notch it up as a steal for the team selecting him.
While his stock is on the rise, having Reid Boucher at 36th is likely another deer in the headlights moment for readers. Size and skating are the red flags, but his ability to simply put the puck in the net as well as scoring clutch goals is superior.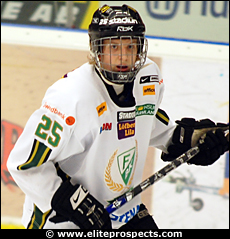 Prospects I have ranked lower than most:
I mentioned Landeskog already. I really like him as a player and prospect. I simply like several players more and it's mostly to do with long-term projections.
Tyler Biggs had been creeping up many draft rankings, but I had him inked in earlier as a late first rounder. While many now have him late first, I have him as an early second worthy pick. The power forward is definitely an intriguing combination of size and skill. My concern is does he top out as a third line checking winger?
Brandon Saad was once deemed a sure-fire top ten pick. While he'll likely land in the latter part of the first round, a guy without the passion at this point in his career finds himself on the outside looking in of the first round in these rankings.
Seth Ambroz came into the season hyped as Top 10 material. Great size and some intriguing skills. Questionable skating. He may go in the second round, but his skating and poor attitude puts him in the fourth round in my books.
John Gibson and most other goalies in the draft – I am simply not a fan of drafting goalies, especially in the early rounds. They are quite evidently the most difficult position to project in terms of future development. That's a whole other article in itself to dive into this subject, but I am certainly not the only one who feels this way.
I actually like Adam Clendeling and his abilities as a puck-moving defender. despite having him projected as a third round pick. I think he'll be drafted in the second round. I simply like too many players ahead of him. Further to that, his skating still raises questions marks for me given his size. How will he adapt to the next level?
Another kid I like but ultimately have him much higher than most is silky smooth blueliner Mike Reilly. He is admittedly one of the toughest guys I found placing in my rankings. He'll no doubt go off the board before the 101st I have him placed at. I would love to land him in the fourth round but would be a little nervous using a second or third rounder on him unless I had multiple picks.
Marcel Noebels at 113th might shock some. Again, I like the big German forward but keep in mind he is his second year of eligibility for the draft and I've heard somewhat surprising rumblings (after hearing him in interviews) of him returning to Germany to play. I've not witnessed personally but a good source described some lackadaisicalness in his game.
An Alternative Perspective:
Over at my own site, The Next Ones, E-Mac offers up his Top 120 rankings. In his own words, rankings that are "for hockey fans by a hockey fan." In my words, a unique, refreshing, insightful, clever and sometimes humorous (check out his nicknames for prospects!) approach to draft rankings.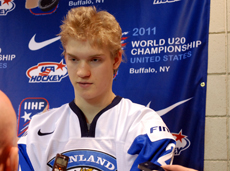 The Rankings:
Notes:
The table is sortable – that is, if you click on any of the headings it will sort them.
The table is also searchable (top right hand corner of table).
Just under the title, you can click "Show" and change the quantity of players you show on one page or you can simply click on bottom right hand corner of table to scroll through the rankings.
CSS rankings are obviously segregated as North American and European skaters and goalies, respectively.
"Click Here" for the "Live Updated" NHL 2011 Draft Preview Guide – The Next Ones. (You'll find detailed prospect profiles, interviews,  mock drafts and other 2011 draft articles which will give the reader much perspective as to why many of the prospects are rated where they are. Keep this page bookmarked and ready to lock and load for many of the updates and additions yet to come.)
Chris is THW's senior draft/prospect analyst and a Managing Editor. Watch for "The Next Ones" Prospect Profile series, exclusive rankings, mock drafts, as well as the annual THW NHL Entry Draft Guide. Follow @ChrisRalphYQ on Twitter as he infiltrates, dissects and analyzes all happenings of hockey prospects and the NHL entry draft. Email: cralph[at]thehockeywriters[dot]com