Every year it seems I contemplate whether or not to go through the intriguing yet dubious task of putting together a mock draft. We all know how fascinating it is to go through the progress of formulating which team should select which prospect and at what point in the draft.
We also know how quickly a mock draft can go off the rails when the actual NHL draft takes place. Whether it be the Phoenix Coyotes going off the board to take a Blake Wheeler or the Los Angeles Kings selecting Thomas Hickey seemingly out of nowhere, one's mock draft can be wrecked faster than Daniel Catenacci can do a lap around the rink.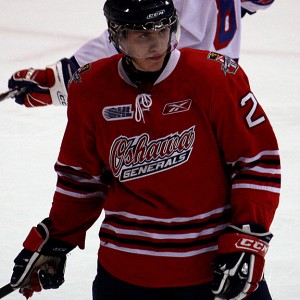 Of course, temptation got the best of me again this year and yet again I had to take a crack at it – no less than a three round version.
"Click Here" for the "Live Updated" NHL 2011 Draft Preview Guide – The Next Ones.
An Alternative Perspective:
Other must see mock drafts:
Notes:
The table is sortable – that is, if you click on any of the headings it will sort them.
The table is also searchable (top right hand corner of table).
Just under the title, you can click "Show" and change the quantity of players you show on one page or you can simply click on bottom right hand corner of table to scroll through the rankings. (Default is 30 picks at a time).
"Click Here" for the "Live Updated" NHL 2011 Draft Preview Guide – The Next Ones. (You'll find detailed prospect profiles, interviews, mock drafts and other 2011 draft articles which will give the reader much perspective as to why many of the prospects are ranked {and chosen by NHL teams in the mock} where they are. Keep this page bookmarked and ready to lock and load for many of the updates and additions yet to come.)
THW = My ranking from THW Final Rankings (Top 210)
**
Chris is THW's senior draft/prospect analyst and a Managing Editor. Watch for "The Next Ones" Prospect Profile series, exclusive rankings, mock drafts, as well as the annual THW NHL Entry Draft Guide. Follow @ChrisRalphYQ on Twitter as he infiltrates, dissects and analyzes all happenings of hockey prospects and the NHL entry draft. Email: cralph[at]thehockeywriters[dot]com