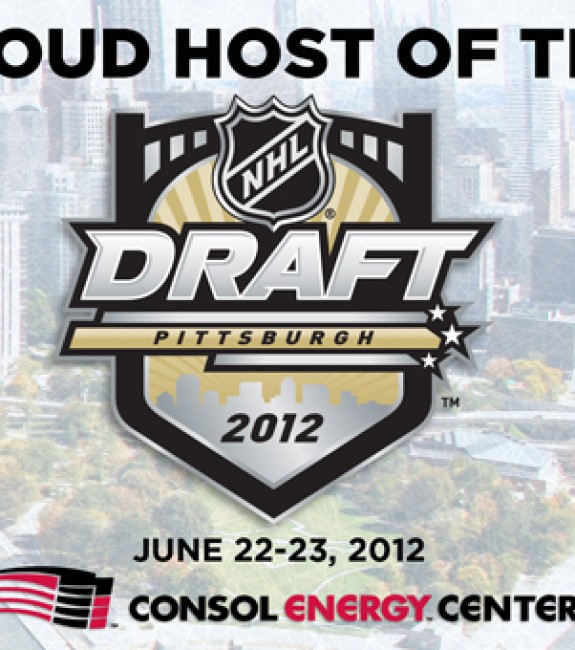 The 2012 NHL Entry Draft takes place on June 22-23 in Pittsburgh, Pennsylvia. Hockey's version of Christmas is less than two months away.
***
Click here for the Live Updated NHL 2012 Draft Preview Guide – The Next Ones – your quintessential draft resource featuring:
Exclusive Draft Rankings
Mock Drafts
Detailed prospect profiles in The Next Ones format
Team specific features
Fantasy-based articles
Looking ahead to the 2013 draft and beyond
Much more unique content focused on the draft and prospects
***
Chris's List
A common query is how these particular rankings are formulated. There is now an abundance of sources of hockey prospect information. You can check out my blog The Next Ones for your online eNewspaper, linking to the best of the best of these resources.
TSN has Craig Button's 'Craig's List', which is a "monthly rankings represent his individual assessment of where players are slotted in the NHL draft. They will be posted in addition to Bob McKenzie's consensus NHL rankings, which is compiled four times a year. Bob's rankings represent the consensus NHL team view of where players are slotted in the NHL draft."
In contrast, The Next Ones rankings take into account many influences. While I obviously cannot reveal all my trade secrets, the following are some of the considerations contemplated when compiling the rankings. First of all, my personal prospect analysis and scouting reports from live player viewings (due to geography restraints mainly limited to WHL and this year's World Juniors) and video analysis.  Secondly, my personal ranking system with influences from contacts whom I consider respected, knowledgeable, passionate hockey people with unique insight from all over this great hockey universe of ours. Many thanks to those who passionately offer up their unequivocal outstanding scouting analysis to me – you know who you are.  Thirdly, I utilize some unique statistical analysis for guidance purposes only. Compiling and merging all of data along with copious amounts of research results in Chris's List coming to fruition.
The rankings will be updated once more before the draft in June.
The Race For First Overall: Fail For Nail or Mikhail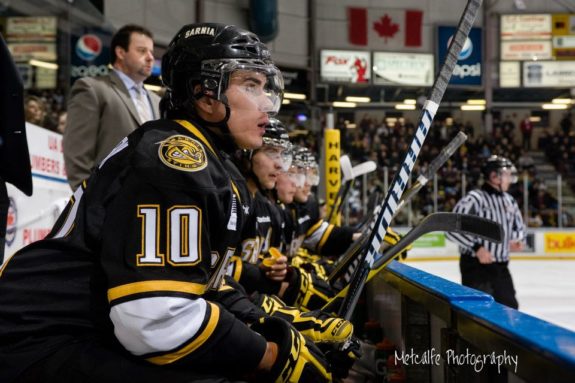 The debate rages on as to if Nail Yakupov has a real challenger for the first overall selection now proudly possessed by the Edmonton Oilers. I've proclaimed Nail to be the hands down top prospect in this draft all along, but the race might just end up being a photo finish afterall. Mikhail Grigorenko was at one time a legitimate contender, but has seen his stock drop as of late. However, recent reports revealed he has had mononucleosis which goes a long way in explaining his drop off in play. Grigorenko may just be back in the pursuit of being chosen first overall.
In a defenseman heavy draft, Ryan Murray is the top blueline ice warrior on most lists. Both Murray and recently crowned World Juniors U18 leading scorer Mathew Dumba have a reasonable shot at supplanting Yakupov. Filip Forsberg and Alex Galchenyuk have outside shots having their respective names called first on June 22nd.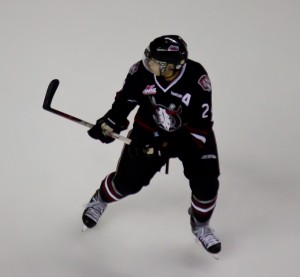 The Tiers:
The aforementioned super six prospects round out what I believe to be the top tier of prospects; albeit, the next eight prospects that could easily join them. While there may be a tier or two contained within, there is some fantastic value from prospects ranked 14 to 45 and beyond, with a lot of varying opinion out there as to where some of these young guns should be drafted come June.
Highs and Lows:
Prospects I have ranked higher than most:
Scott Laughton: Laughton looks to be developing into a Mike Richards clone – that's a good thing.
Dalton Thrower: Thrower is not the biggest blueliner that will be selected in the first round, but he still plays an effective physical game. He is a silky smooth and efficient skater. His game goes well beyond the numbers, but he did finish 8th in defenseman scoring in the WHL. He can man the left or right point, delivers crisp and accurate passes, and has a blistering shot. Teammates will love going into battle with this talented blueliner.
Brett Kulak: The first thing you may notice about Brett Kulak while watching him play for the Vancouver Giants is that unless you were specifically paying him attention, he likely would be unnoticeable. In Kulak's case, and in the case of efficient defenseman in general, this is often a very desirable trait. Looking for an NHL comparable than look no further than Duncan Keith. Kulak is a smooth skater with tremendous puck poise and always seems to make the simplest and often correct decision. It may take some time, but he also has untapped offensive upside as well.
Prospects I have ranked lower than most:
*Tom Wilson: I initially had him falling into the second round, but the budding power forward has been doing his best to put my offensive upside concerns to rest with a fantastic OHL playoffs.
Goalies: I can't bring myself to rank goalies in the first round. Subban at the top of second round says a lot to what I think he can become; Andrei Vasilevski and Oscar Dansk are two other outstanding netminding prospects. I actually think it's a fairly solid year for goalies with some gems to be had in the mid to late rounds of the draft,
Pontus Åberg: The speedy, mature and skilled Swede simply falls victim to the numbers game – I like him as a prospect, but the guys ahead of him I like better for long-term upside.
An Alternative Perspective:
Extra Reading:
The Rankings:
Notes:
The table display approximately 60 of the prospects at a time; simply scroll down to view the other prospects.
NHL Central Scouting (CSB) rankings are obviously segregated as North American and European skaters and goalies, respectively.
Detailed prospect profiles in The Next Ones formatted are being compiled leading up to the draft. Stay tuned to The Next Ones 2012 NHL Draft Guide.
A Tale of Two Tables:
I have created two tables (the same rankings in each) in order to cover the different prospect demographics and statistics I wanted readers to have access to.
Table 1: The Next Ones – THW NHL 2012 Entry Draft Top 120 (Prospect Demographics)
Table 2: The Next Ones – THW NHL 2012 Entry Draft Top 120 (Prospect Statistics)
***
Chris is THW's senior draft/prospect analyst and a Managing Editor. Watch for "The Next Ones" Prospect Profile series, exclusive rankings, mock drafts, as well as the annual THW NHL Entry Draft Guide. Follow @ChrisRalphYQ on Twitter as he infiltrates, dissects and analyzes all happenings of hockey prospects and the NHL entry draft. Email: cralph[at]thehockeywriters[dot]com