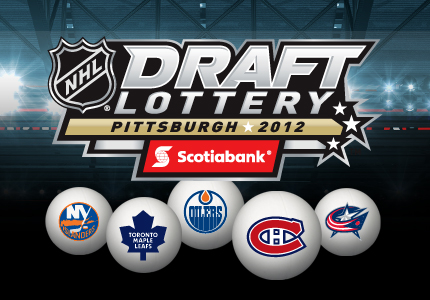 For the last several years, the NHL Entry Draft has been a beacon of hope for Islanders fans. After drafting John Tavares in 2009, Nino Niederreiter in 2010, and Ryan Strome in 2011, the New York Islanders will go into the 2012 NHL Entry Draft with another top five pick. With the Islanders and Garth Snow selecting in the number four spot this year, many fans have been left wondering who will be targeted by the Isles at the draft this year.
In order to accurately peg the Isles' needs, one must look at the biggest problem spot for the team, its defense. With the 2012 Draft class being loaded with top-notch d-men, the Isles will most likely consider targeting a player such as Ryan Murray, Matthew Dumba, Jacob Trouba, or one of the other stellar defensive choices that will be available to them. However, stranger things have happened and there are rarely many givens when it comes to the NHL Entry Draft.
Here's a look at a couple of scenarios that might interest the Islanders and their fans:
5.) NYI Selects Filip Forsberg at Fourth Overall – Filip Forsberg might be one of the forwards that could put Garth Snow between a rock and a hard place if he is still available once the Isles' are up for their selection. In recent years, Snow has refrained from drafting forwards that do not skate very well and Forsberg is the complete antithesis of a bad skater. Forsberg moves and skates very well on the ice and has the offensive potential to be a solid top-six forward in the NHL. Forsberg also possesses good speed, a quick shot, and good passing abilities that could make him an intriguing option for the Islanders.
Aside from their defensive woes during the 2011-2012 regular season, the Islanders also lacked in terms of receiving consistent secondary scoring from forwards not named John Tavares, Matt Moulson, or P.A Parenteau. Forsberg would definitely need time to develop before he is inserted into an NHL lineup, but if Garth Snow believes that he can find and sign a legitimate top-four defenseman via free agency, then it wouldn't be all too surprising to see Forsberg donning and Islanders sweater on June 22nd. Forsberg might not be the prospect that the Islanders will have their eyes on when the NHL Draft rolls around, but the left winger is simply too good to pass up on if he falls into the middle-to-late stages of the first ten picks.

4.) NYI Selects Morgan Rielly at Fourth Overall – After suffering a season ending injury (ACL) in his 2011-2012 campaign, Rielly wasn't able to play out a full season and increase his draft stock. Even though Rielly did suffer an injury that derailed his 2011-2012 season, the defenseman is still seen as a top 10 pick because of his offensive abilities. Rielly is a great puck-moving defenseman and could potentially be the quarterback for a team's No. 1 power-play unit, but there are some questions regarding his ability to recover from the ACL injury (skating-wise) and keep up the pace of play that made him a top 10 pick before his injury.
Rielly would provide the Islanders with the power-play quarterback that they need, but there are some aspects to his defensive game that might make the Islanders a bit cautious about drafting the prospect. Since the Islanders have some holes to fill on defense, drafting Rielly with the hope that he will improve upon his defensive play might be a bit of a gamble. While Rielly might not have the most refined defensive talents, the Islanders could definitely use an offensive-defenseman in the coming years, especially with Mark Streit's contract expiring soon.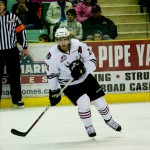 3.) NYI Selects Mathew Dumba at Fourth Overall – Mathew Dumba might just be the second best defenseman in this year's draft. Ryan Murray might be the first d-man taken off the board on June 22nd, but Dumba will likely be taken a couple of picks after Murray. If the Islanders select Dumba, then they will be receiving a top-notch defensive prospect that has been heralded for his physical, defensive, and offensive play.
Dumba has the skill sets necessary to be a very successful NHL d-man and his play in the WHL has spoken for itself. After winning WHL rookie of the year honors in 2010-2011, Dumba went out and scored 31 more points than he did in the previous year with the Red Deer Rebels. Many believe that the WHL is the league that is closest to the NHL in terms of style of play. If Dumba's WHL play is any indication of how the prospect might do at the professional level, then the Islanders should not hesitate to put their stock into the defensive prospect. Ryan Murray might be the first d-man taken in this year's draft, but hockey fans should not be fooled as Mathew Dumba holds a skill set that could make him just as lethal and effective as Ryan Murray.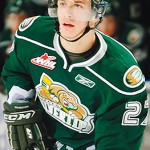 2.) NYI Selects Ryan Murray at Fourth Overall – Many believe that Ryan Murray would be the logical selection for the Islanders as the team has some glaring defensive holes and could benefit from having a d-man such as Murray in their system. Murray is regarded as the top defensive prospect in this year's draft and his body of work for the Everett Silvertips of the WHL can attest to his high draft rankings. Garth Snow acquired Mark Streit to be the primary puck mover for the New York Islanders, but the defenseman is aging and Murray would probably be the best option going for the Isles if they are determined to build their organization via the NHL Entry Draft.
Murray's defensive abilities and puck-moving talents make him a very appealing option for the defensively-starved Islanders. While the Isles do have loads of defensive prospects such as Calvin de Haan, Matt Donovan, Dylan Reese, Aaron Ness, and Mark Katic, the comparisons that Murray has been drawing could make him a surefire option for New York. Murray has the tools to be a great defenseman in the NHL, but his leadership qualities might greatly appeal to Garth Snow on draft day. Murray captained Team Canada at the 2011 Ivan Hlinka Memorial Tournament and could bring a much needed presence to the Isles' locker-room. As previously mentioned, New York's captain, Mark Streit, is getting older and will probably relinquish his captaincy once the organization feels that John Tavares is ready to don the "C". Not only would Murray be a fine option to replace Streit as a puck-moving defender, the defenseman could become an important presence and leader within the Isles' locker-room.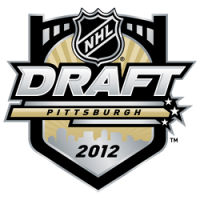 1.) NYI Trades Fourth Overall Pick – Back in 2008, Garth Snow traded his draft picks twice and moved down to the ninth overall selection. As a result, the Isles drafted Josh Bailey and received some more draft picks for the later rounds. If the Islanders are targeting a d-man, then the 2012 NHL Entry Draft has more than its fair share to offer. Since Garth Snow has traded down before, the precedent has already been set and it wouldn't be out of the realm of possibility for Snow to trade down again and get some additional picks for the later rounds.
Aside from Murray, Dumba, and Rielly, there are some other notable names that Garth Snow might be willing to trade down for. Players such as Jacob Trouba, Cody Ceci, and Griffin Reinhart are also viewed as good defensive prospects, and each one of them could be a good fit for the Isles' system. By trading down, Snow can secure more draft picks in the later rounds and still pick a decent defenseman in the first round.
On the other hand, if Snow found a good enough deal where he could trade his pick (and possibly a bit more) for a solid top four defenseman, then the option of trading away the Isles' first round pick could be in play. Garth Snow has had some successful drafts in years past, so it is unlikely that the Isles' GM will jump to deal his first rounder in a marginal deal. Even though the 2012 NHL Entry Draft may be a month away, the New York Islanders are poised to make some moves that will ultimately improve the club in the long-run.
Why So Defensive?
The New York Islanders received some great goaltending from Evgeni Nabokov last season, but the team suffered from many defensive lapses that prevented them from legitimately competing in the Eastern Conference. A team can only go so far with a patchwork defense in place and the Isles were a testament to that during the 2011-2012 regular season. Players such as Andrew MacDonald and Travis Hamonic showed that they have a bright future in store and both defensemen will figure into the Isles' plans going forward. However, the aforementioned pair of d-men can only do so much for their team and could definitely use some help.
Selecting a defenseman in this year's draft might not have an immediate impact, but it would help the franchise in the long-run. Players such as Calvin de Haan, Aaron Ness, and Matt Donovan are close to being ready for NHL duties, but a d-man such as Murray or Dumba would be an extremely valuable asset to have in the farm system. Once Mark Streit's time in Long Island is done, a new face might be able to step up and fill the skates of the veteran defenseman and Islanders captain. Ryan Murray and Mathew Dumba are two options that could possibly fill that void and provide the Islanders with a solid two-way approach that they have been missing the last few seasons.
All in all, Garth Snow will have some tough decisions to make in the next month. While the Islanders have been lacking a solid defensive presence, there is no telling what Garth Snow will do with the fourth overall pick, especially if he is presented with an offer than can improve the Isles for the 2012-2013 NHL season.