Russ Cohen has been around the hockey business for a while now. He and I frequent Philadelphia Flyers games in the press box and constantly talk about prospects. He's been covering the NHL Entry Draft since 2001, attends various tournaments like the Frozen Four, Memorial Cup, and World Juniors. Russ recently put out his first Top 30 NHL Draft Rankings last week.
Cohen was kind enough to invite me onto his weekly radio show last night to discuss the draft and my thoughts on some its top prospects. We went over our allotted 45 minutes, so I had to call back again to round out the Top 10. The interview is broken down into two parts.
Part 1:
Part 2 (apologize for the audio):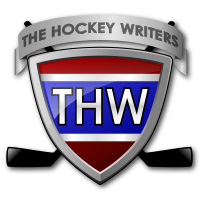 The archives of THW contain over 40,000 posts on all things hockey. We aim to share with you some of the gems we've published over the years.