As we reach the end of the 2017-18 National Hockey League season, there will be hundreds, if not thousands of articles attempting to predict the Stanley Cup Playoffs. There are also no doubt thousands, if not millions of brackets being filled out, attempting to do exactly the same thing.
I'm terrible at brackets. My crowning glory was picking against the 52-win, 112-point Colorado Avalanche in 2013-14, when the Minnesota Wild upset the overachieving Avs in overtime of Game 7. Other than that? Nothing but rubbish.
So, with that said, I present to you the All-Watchability Bracket.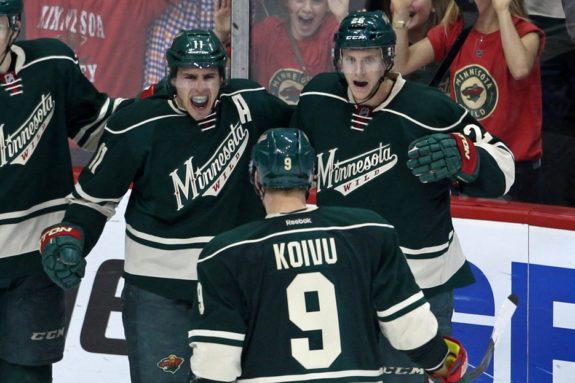 Well, okay, it's not an actual bracket, it's a bunch of words. But you get the point.
This bracket was chosen based on teams' watchability. Is there a team with a chance to make history? Whose style of play is the most fun? Is there a team – or player – with an especially good story? What about an OGWAC?
Looking at it the other way, what teams are utterly repulsive? Who are the villains? Who plays a boring style that ruins fun for everyone? Who should no one be cheering for?
Here are the undisputed, most-watchable 2018 Stanley Cup Playoffs possible.
Eastern Conference – First Round
Tampa Bay Lightning (1) VS New Jersey Devils (WC2)
After a disappointing, injury-riddled year in 2016-17, the Lightning have been Stanley Cup favourites all season long.
However, relations between some players and both head coach Jon Cooper and general manager Steve Yzerman have been strained in recent years. Quite frankly, though the organisation deserves much respect for their on-ice product, the Bolts are simply not a very likeable team.
Winner: New Jersey Devils
Meanwhile, the Devils are nothing if not a true underdog. New Jersey's real victory this season was a thoroughly unexpected playoff appearance, and it is very likely indeed Taylor Hall wins the Hart Trophy. A first-round triumph over the heavily favoured Bolts would be icing on the cake.
The Devils have a litany of juicy stories to give meaning to their victory, from Brian Boyle's return from cancer treatment to the emergence of Keith Kinkaid. But, most preferable of all, the Devils would be lugged to victory by Hall, further twisting the knife in the wound of the Edmonton Oilers, the organisation who shamelessly jettisoned him.
Boston Bruins (2) VS Toronto Maple Leafs (3)
An Original Six matchup in the Stanley Cup Playoffs; can you ask for anything better?
Well, it turns out you can, for the Bruins-Leafs matchup is a rematch of the 2013 playoffs, in which Boston dealt Toronto a heartbreaking Game 7 loss that still lives in Leaf infamy.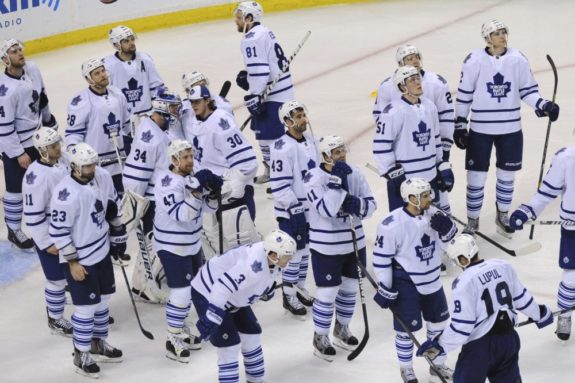 Winner: Boston Bruins
Yes, it would be truly heartwarming to see the Leafs overcome their past failure and vanquish the Bruins. However, despite the good it would do Leafs fans, the team itself is substantially different than that of 2013. So, does it really mean all that much?
The Leafs will be a great team for years; their time will come. But Boston has something special this season, balancing a resurgent veteran core with an infectious influx of youth and enthusiasm.
Besides, who doesn't want to see the playoff edition of Brad Marchand? And I especially hope the commentators talk about Zdeno Chara. Did you know he's rather tall? I hadn't heard! I sure hope they mention it 50 or 60 times a broadcast.
Washington Capitals (1) VS Columbus Blue Jackets (WC1)
This series pits two teams with low expectations against each other. For Washington, crushing playoff disappointments the past two years supposedly meant their Cup window had passed them by. And yet, they still managed to win the Metropolitan Division.
For Columbus, they proved that 2016-17 was no fluke, qualifying for the playoffs for a second straight season.
Winner: Washington Capitals
The Caps are still dynamic offensively – especially at the top of their lineup, making them one of the more enjoyable teams to watch. In particular, Alex Ovechkin had a bounce-back season, tallying 49 goals and 87 points after only tallying 33 and 69 the year previous.
Part of what makes Ovechkin – and the rest of the Capitals – so dynamic is their ability to play the game any way they so choose. The Blue Jackets are most effective when they can get under the skin of their opponent. The Capitals are one of the teams that can fight fire with fire – and can do so while lighting up their opponents on the scoreboard, too.
Pittsburgh Penguins (2) VS Philadelphia Flyers (3)
In what will no doubt be another enthralling chapter of the Battle of Pennsylvania, the Penguins and Flyers face off in this Metropolitan Division series. Looking to follow up on their wild and woolly 2012 matchup, this is one we all want to see.
Winner: Philadelphia Flyers
The Pens are two-time defending Stanley Cup champions and, while winning three in a row would be an unprecedented feat in the modern era, there might just be some better stories out there.
2017-18 appeared to be another season in which the Flyers were lost in the wilderness, throwing into question the future of their core players, not to mention their head coach.
However, Philadelphia never gave up, weathering a 10-game winless streak and coming back with a vengeance to be a contender for a playoff spot. Then, when both goalies went down with injuries, the Flyers plucked Petr Mrazek off the scrap heap that is the Detroit Red Wings and made a final push, crushing the New York Rangers 5-0 in their season finale to secure a postseason position.
They deserve to win at least one round.
Eastern Conference – Second Round
Boston Bruins VS New Jersey Devils
So, basically, it's the Bruins versus Hall and Kinkaid?
In a purely objective analysis, the Bruins should win in a walk.
Winner: Boston Bruins
In terms of watchability though, they still win, but not by much.
The potential for Hall to haul his team one round further is very nearly too tempting to pass up, but a retooled Bruins squad giving their veteran talent another shot at glory just edges it out.
Especially Chara. Good gracious, the dude's 41 and still leading his team in ice time.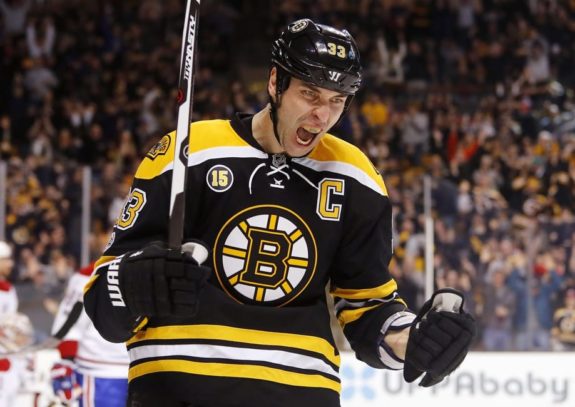 Washington Capitals VS Philadelphia Flyers
The Second Round also features this battle of two perennially underachieving teams, featuring, "We Didn't Know You Were This Good" against "We Forgot You Were This Good."
Winner: Washington Capitals
Alas, as good a story as the Flyers have been, nothing this team has to offer can beat the narrative of the infamously snakebitten Capitals finally pushing through the Second Round, especially considering they were widely thought to be on the downslope of their window to win.
Plus, after two rounds, I feel the notoriously obnoxious Philly crowds will have worn out their welcome with hockey fans, who would much prefer to see some beleaguered Washingtonians have something to cheer for, rather than a city whose Philadelphia Eagles just won the Super Bowl.
Eastern Conference Final
Boston Bruins VS Washington Capitals
Any series featuring the likes of Marchand and Tom Wilson has a chance for fireworks, and I expect the added pressure of the Second Round to only pour gasoline on that fire.
Two teams no one expected to make it this far, battling it out to play for a championship. Huge surprises and high stakes; you've gotta love sports.
Winner: Washington Capitals
In a high-powered slugfest to end all high-powered slugfests, the Capitals put an end to the Bruins' incredible season.
In any other year, Boston, with an unexpectedly great regular season and the pending retirement of legendary anthem singer Rene Rancourt, would have the perfect storyline for this bracket, not to mention the dynamic on-ice product to go along with it.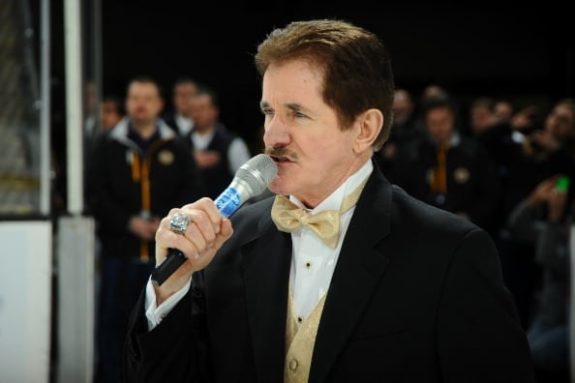 However, the momentum of a Capitals playoff run is a little too much for the Bruins' storyline to handle; a Washington trip to the Stanley Cup Final is what we've all been waiting for since Ovechkin entered the league.
The Caps, backed up by their red-clad arena, boisterous game ops and the biblical pandemonium of their goal horn, are going to play for the Cup.
Western Conference – First Round
Nashville Predators (1) VS Colorado Avalanche (WC2)
The Colorado Avalanche are certainly a nice story, qualifying for the postseason by winning their very last game, a year after finishing dead-last in the NHL with one of the worst records in recent history.
Winner: Nashville Predators
That said, like the Devils, the Avs' real achievement was making the playoffs at all; thus, also like the Devils, anything more would just be icing on the cake.
Unfortunately for them, the Predators are better bakers. They are a great team with entertaining personalities that plays a fun style. They also play in a vibrant city that has thoroughly embraced everything about their squad, packing a loud and boisterous arena to view not only the NHL's best regular-season team, but also one of its best in-arena experiences.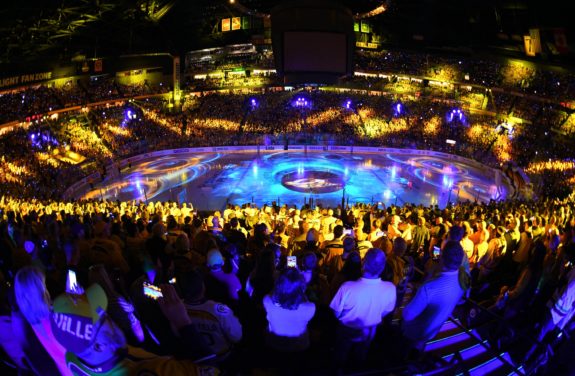 This series belongs to the Preds.
Winnipeg Jets (2) VS Minnesota Wild (3)
In a series that confirms the cruelty of the fates, the Jets and Wild face off in a battle of hard-luck coaches.
Winnipeg's Paul Maurice, except for Arturs Irbe and Kevin Weekes for a few weeks in 2002, has never really had a goalie capable of stopping a beach ball, let alone pucks. As for Minnesota's Bruce Boudreau, despite an extraordinary track record of regular-season success, his teams have consistently crashed out of the playoffs early – and spectacularly, whether it's his inexplicable track record in Game 7s, or a propensity to run into hot goaltenders who are never that good again.
Winner: Winnipeg Jets
There is little between these two in the watchability department; this might be the best series in the whole of the First Round, both from the perspective of the on-ice product, as well as the storylines behind it.
However, the Jets have the edge based on the fact that, given the uncertainty of the Leafs' chances and the utter incompetency of the other five Canadian teams, Winnipeg, of all places, is set to be home to Canada's team.
Winnipeg gets a rough ride in the NHL – and in general. It's high time something good came their way.
Vegas Golden Knights (1) VS Los Angeles Kings (WC1)
In one of the more linguistically pleasing matchups in recent memory, the Golden Knights and Kings square off in a battle of old versus new. Vegas, of course, is the best expansion team in NHL history, while the Kings seem rejuvenated after a slow decline into mediocrity following Cup wins in 2012 and 2014.
Winner: Vegas Golden Knights
Admittedly, the Kings are a fantastic story, this season having resurrected the careers of everyone from Anze Kopitar to Dustin Brown.
However, nearly everyone on the Golden Knights was set free by another team, deemed not good enough to be protected. A Pacific Division title is nice for the regular season, but a long playoff run would be something truly spectacular to behold.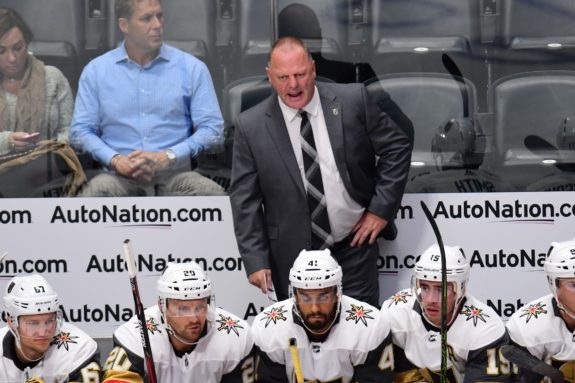 Los Angeles has had their time in the spotlight. It's time for Vegas to shine.
Anaheim Ducks (2) VS San Jose Sharks (3)
Snatching home ice from the Sharks in their final regular-season game, the Ducks are sitting pretty heading into round one. That said, San Jose is no slouch either, somehow improving their point total despite an long-term injury to Joe Thornton and losing longtime scorer Patrick Marleau to free agency.
Winner: San Jose Sharks
This pick has less to do with the Sharks' entertainment value than it does with the lack of likeability of the Ducks.
Despite oozing with skill, Anaheim plays a highly abrasive, often controversial style that, while effective, endears them to exactly no one.
I think we're all tired of the Ducks taking advantage of the NHL's generous standards for playoff officiating and mugging their way to victory. They made it to the Western Conference Final last season, but won't make it out of the first round this year.
According to this bracket, at least.
Western Conference – Second Round
Nashville Predators VS Winnipeg Jets
A series featuring two of the league's most rabid fan bases, perhaps no other combination of teams is able to match the sheer amount of talent and exuberance the Jets and Preds have to offer, on the ice and off it.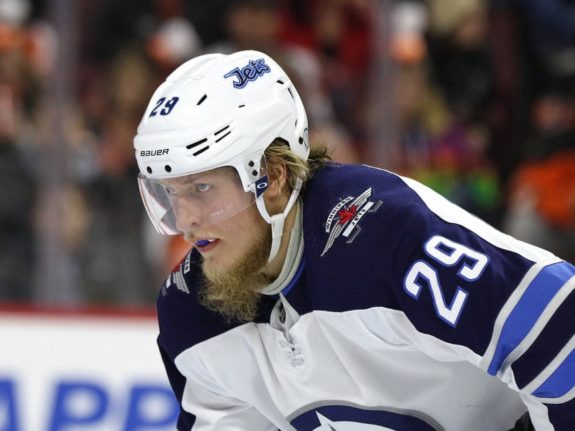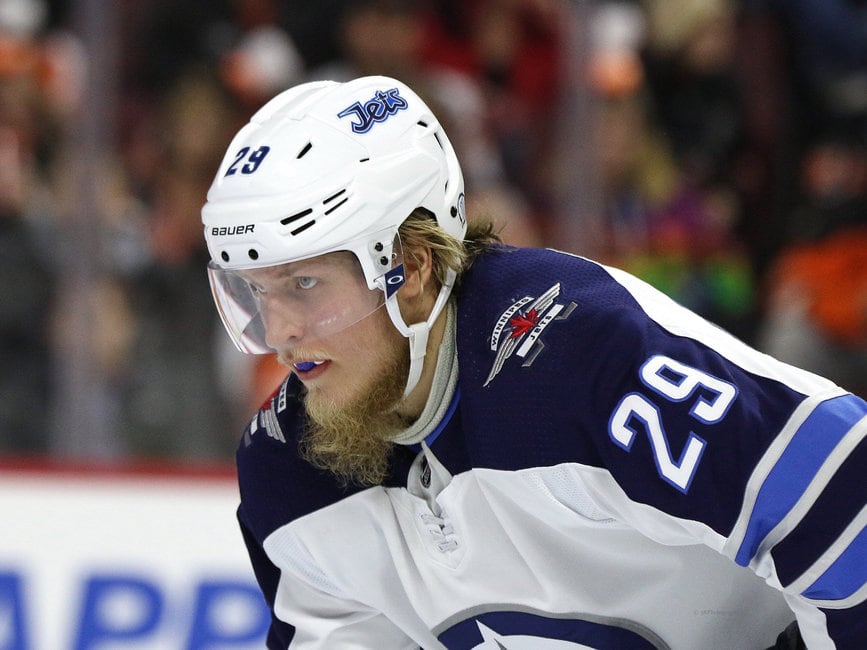 Plus, it's a prime Western Conference series that takes place in the Central time zone, meaning no more East Coasters falling asleep, sliding off their couches, falling on a glob of pizza sauce from three hours earlier and grinding it into the carpet, all while some Duck clubs an opponent in the back of the head to prolong the second overtime.
Winner: Nashville Predators
For pure entertainment value, this series might just be the best this postseason has to offer. Unfortunately, someone has to lose, and the Jets, Canada's team or not, just aren't quite as appealing as the golden-clad Predators.
Vegas Golden Knights VS San Jose Sharks
The Sharks lost David Schlemko to the Golden Knights in the expansion draft, but the fun-to-say defenseman was dealt to the Montreal Canadiens before ever playing a game for Vegas. So, there's no real story of revenge to play up.
Both teams play in raucous buildings that have deep, throaty goal horns. Both teams have kitschy game intros, with the Sharks skating out of a shark's mouth, while the Golden Knights have someone pulling a sword from a stone at centre ice.
Winner: Vegas Golden Knights
Unfortunately for San Jose, they don't play a particularly exciting brand of puck, nor do they have the luxury of playing a hateable team.
The Golden Knights, fresh off their first-ever playoff series win, will continue their crusade through California and slice their way through the Sharks.
Western Conference Final
Nashville Predators VS Vegas Golden Knights
In a series that fans, not to mention every journalist assigned to cover it, will absolutely love, the NHL's newest team will take on its best, an expansion franchise itself just two decades previous.
The buildings will be loud. The game ops will be spectacular. And the hockey will be out of this world.
Winner: Vegas Golden Knights
For pure storytelling value, you can't get much better than the expansion Golden Knights taking down the golden boys of the hockey world. The Predators are a fantastic team and I'll hate to see them lose, but the value of an upset – this upset in particular – is simply too great to ignore.
Nashville welcomed many orphaned fans into its fold last season, but the Golden Knights will no doubt attract even more. It's off to the Stanley Cup Final for them.
Stanley Cup Final
Vegas Golden Knights VS Washington Capitals
In the best revenge-based Stanley Cup Final of all time, the Golden Knights, made up of castoffs from the other 30 NHL teams, face off against the Capitals, the team everyone had cast out as a Cup favourite. Both teams have an opportunity to make the rest of the world eat their words – and their actions.
And who doesn't love the matchup of cities? One is a haven for sin and vice; a giant circus where everyone thinks they have the answer to beating the system. The other is Vegas. What's not to like??
Winner: Washington Capitals
As hilarious as it'd be to see an expansion team win the Stanley Cup, the irreparable damage to the reputations of (most of) the other 30 general managers would already have been done by this point.
Thus, why not hope for an end to the 44 years of suffering Caps fans have had to endure? Moreover, why not hope for an end to the asinine debate over Ovechkin's credentials, leadership and otherwise?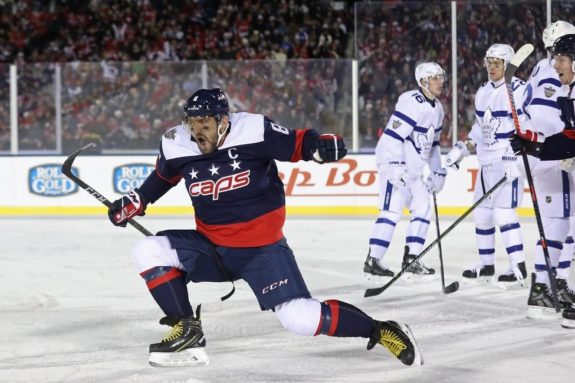 Washington Capitals: 2018 Stanley Cup Champions?
And there you have it, the most watchable NHL playoffs the 2018 postseason can produce.
You heard it here first, folks: the Washington Capitals will be the 2018 Stanley Cup champions.
Well, probably not. But they are the most watchable team we've got. Now it's time to see if they've got any substance.