There was perhaps no more fitting end to the Montreal Canadiens' season than when, just seconds after scoring to bring the Habs within a goal of the Toronto Maple Leafs, Carey Price misplayed the puck…twice and it ended up in the back of the net.
It was a horrible season for Habs fans and it hasn't been much fun for those of us who write about the team either. In this year's end of season roundtable, Ryan Szporer, Brianne Spiker, and Johannes Wheeldon sat down to reflect on the season that was, and consider how and to what extent the Canadiens can improve this offseason.
1. What Has It Been like Covering the Habs This Season?
Ryan Szporer
I'd like to say covering the Canadiens this season has been an adventure, but the poor performance was almost expected. That's considering general manager Marc Bergevin's horrible offseason and the downward trajectory the team has been on, technically since reaching the Eastern Conference Final in 2014.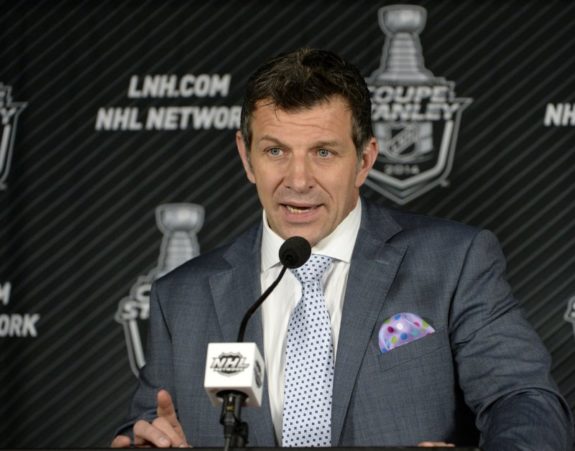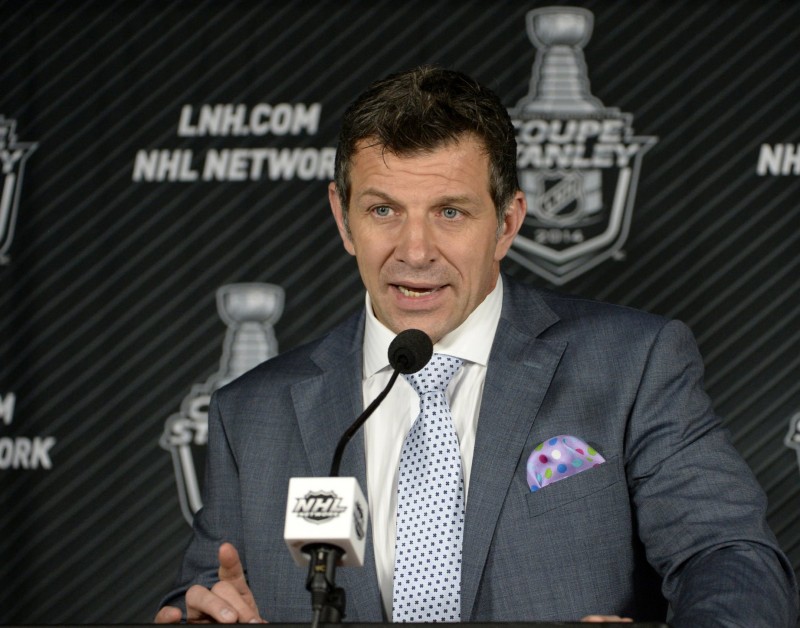 Granted, I couldn't predict they'd be this bad, as I anticipated another first-round defeat, but all this has almost been par for the course. At the very least, the experience bears some similarity to covering them in 2015-16, when they last missed the playoffs. It all feels a bit too familiar, unfortunately.
Brianne Spiker
In some ways, covering the Habs in a bad season is easier than when they are good. When they are bad, it's more interesting to analyze what they are doing wrong. In this case, everything that could go wrong this year did. Reader reactions tend to be more passionate when they are losing as well. However, towards the end of the season, it's gotten more difficult to not repeat myself as they are simply just riding out the rest of the season and any real change likely won't come until after the playoffs and the draft.
Johannes Wheeldon 
It's been tough. This is the first year I covered this team in such depth. I wrote more than 50 articles since September and hosted a weekly Podcast. Getting a front row seat to this disaster challenged my fandom in ways I didn't expect. I did learn a lot though. Part of that was around what sorts of articles I like to write, and what sort of articles folks tend to read and share.
I have really enjoyed playing with satire this year. Sometimes, it seems the truth is more accessible through humor. The best part of this year has been the reaction of readers. THW readers are funny, insightful, and often knowledgeable. I like the idea that covering the Habs means being part of a broader conversation among a passionate fanbase. I just hope we have more positive things to chat about next year.
2. Was This the Worst Habs Team You Can Remember Watching?
Ryan Szporer
I think the Habs teams of the late 1990s were worse (three consecutive non-playoff seasons from 1998-2001). Unfortunately, for this specific group, due to the huge, long-term Carey Price and Shea Weber contracts, I also think it's going to get a lot worse (even relative to those teams) before it gets better.
Brianne Spiker
I watched the 2011-12 and 2015-16 editions of the Habs but this one feels like the worst. Watching this year's team, the on-ice chemistry wasn't there and there were players that just couldn't play with each other — Jonathan Drouin and Max Pacioretty or Karl Alzner and Jeff Petry.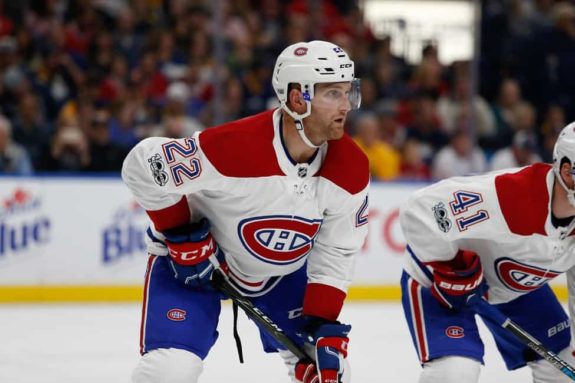 I've also seen Price struggle for stretches but this is the longest one I've witnessed from him. Seeing him out of position so often and letting in a lot of soft goals is uncharacteristic for him, especially knowing what he is capable of. Other than Brendan Gallagher, Paul Byron, Antti Niemi and the rookies, everyone struggled mightily at some point or were injured. Everything about this team was bad this year.
Johannes Wheeldon
As this is the first year I have covered the Habs in such detail, I worry I suffer from recency bias. That is, the most recent experience of watching the Habs is the one that is seared into my brain. However, the stats suggest this is one of the worst Canadiens teams in history. More than the numeric indicators, though, the team seemed lost most of the season. Part of that is a lack of talent and lingering leadership questions.
Mostly, my concern is that this is a team that doesn't seem to know who it is. The most troubling thing has been the lack of a coherent vision for the organization. Without it, this team cannot begin to build toward something that is real and sustainable.
3. Will John Tavares Sign in Montreal?
Ryan Szporer
I can see why John Tavares would want to move on from the New York Islanders. I can't see him making a conscious decision to move to a team that's had a worse season than the Isles and is arguably in worse shape organizationally. That's saying something, considering that the Islanders have been an overall managerial laughing stock for years, with all due respect to GM Garth Snow and some of the heads-up signings he's made.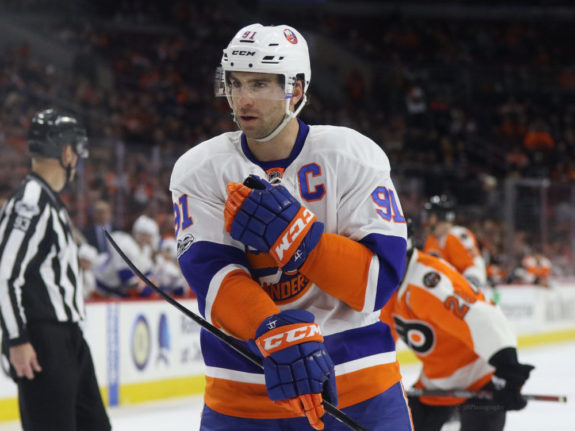 I think the Islanders need to improve on the back-end and in goal. The Canadiens need to improve all over the line-up. Taking into account the provincial tax situation, the language issue, the overbearing media, I just don't see the benefit for him. Needless to say, if signing Tavares is the Habs' master plan, they're hopefully not putting all their eggs in one basket.
Brianne Spiker
I think with every day that Tavares doesn't commit to the Islanders, he's a step closer to leaving. With the arena issues and the fact the Isles have barely taken any steps forward during his time there (no fault of Tavares'), why would he stay? Like any athlete, Tavares wants to win and while the Habs aren't a contender, there are good pieces in place. Unlike most teams, Montreal could guarantee that Tavares would be their number one center and they have the financial means to give him a big contract. The fit is definitely there.
Johannes Wheeldon
In some ways, this seems too good to be true. The Habs have been missing a true number one center for more than a decade, although the definition of a top line center is somewhat fluid. Signing Tavares solves many (not all) of the challenges in Montreal. While it is true that he has relationships with Price and Weber, it still seems unlikely to me.
This is not because of taxes or the glare of the Montreal media. Likewise, I don't think it is about what arena the Islanders will play in or whether they are more or less likely to contend for the Cup than Montreal. One aspect in all this relates to Tavares' personal life.
After proposing to his longtime girlfriend Aryne Fuller last year, an important question in all this is where she wants to be. Fuller is Canadian with degrees from McMaster and Queen's Univesity in Rehabilitation Therapy & Physiotherapy. Does she want to return to Canada?
4. Will Max Pacioretty Be a Hab at the Start of Next Season?
Ryan Szporer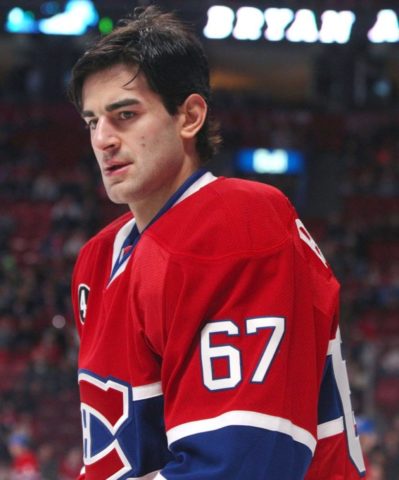 If they're able to sign Tavares, Max Pacioretty will probably still be a Hab. It makes no sense to get rid of an elite goal-scoring, left-winger, i.e., the guy who would ideally be riding shotgun with Tavares in that instance. Of course, these are the Habs we're talking about. Remember, Bergevin and owner Geoff Molson have been discussing the idea of signing Tavares since the start of the season. They nevertheless tried to trade Pacioretty at the deadline. It's just one more inconsistent and flawed thought process after another.
Considering I don't believe they'll sign Tavares, the point is moot. Pacioretty is probably gone by the start of next season, even though this is a team that should have been built to win now with Weber and Price already past their peak but still signed for the next eight years. If you're going to win, you need a player like Pacioretty, who's led the team in scoring every season since 2011-12 (not including this year) and is still on a team-friendly contract, albeit for just one more season. Of course, when you're one of the teams with, inexplicably, the most cap space, he becomes less of an asset than he would be on a legitimate contender. The Habs obviously aren't contenders.
Brianne Spiker
I don't think Pacioretty will be a Canadien at the beginning of the season. Eventually, I can see some team stepping up and paying for a perennial 30-goal scorer. The Habs are pretty well stocked on the left wing and, ideally, Drouin goes back there. I think if the Habs move into the top three of the draft and get one of Andrei Svechnikov or Filip Zadina, it will be easier to move Pacioretty, knowing you have an elite winger in the pipeline who will likely be NHL-ready in the next year or two. I also think Montreal needs a leadership change and I think it's time for the captaincy to be handed over to Gallagher.
Johannes Wheeldon
I don't see it, mostly for the reason Brianne mentions. The Habs have depth at wing and have been getting a sweetheart deal on Pacioretty's contract. My hope is that he is packaged with some draft picks for an established defenseman. The reality is that the Habs missed out by not being able to trade him at the deadline this year. Pacioretty has given lots to this team. Unfortunately, it just hasn't worked out.
5. What Could Bergevin Do to Turn This Team Around This Offseason?
Ryan Szporer
Barring trades involving Price and Weber, there's nothing Bergevin can really do to turn around the team's long-term prospects. A rebuild is next to impossible with those two still on the payroll. So, he has no choice but to try and retool, which would involve trying to sign Tavares or some other free-agent center and plugging holes in the line-up with temporary fixes. Making the playoffs next season is still possible. Winning a championship with this core and this management group, specifically, isn't.
If the Canadiens are fortunate enough to get the first overall selection at the upcoming NHL Entry Draft, left-handed defenseman Rasmus Dahlin is a no-brainer, and he would fit in right beside Weber on the top pairing. Combined with an unlikely Tavares signing, it could immediately restore the Canadiens' status as legitimate contenders. Assuming the Habs don't win the draft lottery though, a center (slash right-winger) like Oliver Wahlstrom would probably be the best fit.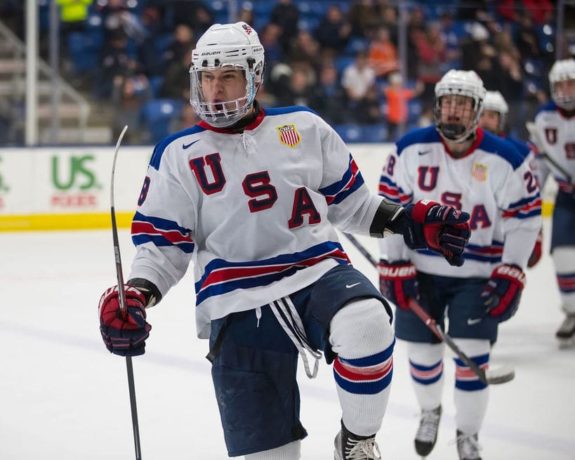 Brianne Spiker
For Bergevin, a strong draft will go a long way. The Habs need some elite prospects and hitting on their top pick and the four second-rounders is key. Reworking the defense into a younger, more mobile version by getting rid of players like Karl Alzner, Jordie Benn, and David Schlemko will help. So will dealing Pacioretty for a strong return, especially if a scorer or a top-four defender is part of the deal. If Bergevin lands Tavares in the off-season, it will fill a massive hole up the middle and put the team in a better position. Bergevin has pulled off two big deals the last two summers and with the way things have gone this year, it's hard to imagine him not pulling off a third one.
Drafting Rasmus Dahlin would be a dream if the Habs are fortunate enough to win the draft lottery and get the first overall pick. If they land at No. 2 or No. 3, either Svechnikov or Zadina (depending on who is available) would be excellent choices. If they are further down, I agree with Ryan that Wahlstrom would be a great option as well. He's been underrated this year though he had strong numbers with the USNTDP and is a good player all around. If the Habs are looking for defence, Adam Boqvist is an excellent puck moving defenceman who is tailor-made for today's game. Evan Bouchard out of London has done it all for the Knights on the back end and considering he is with arguably the best program in junior hockey, his development is something to watch.
Johannes Wheeldon
Last month I looked at existing contracts and cap data and tried to assess player potential by position. It wasn't pretty. While I have lost faith in this management team, I still hope Bergevin can succeed this summer. In my view, this means a solid draft that includes using multiple second and third round picks on solid center prospects. I think trading Pacioretty at the draft, along with draft picks for an established, mobile No. 2 defenseman would be best for the organization. 
The next step would be to acquire two UFA centers over the summer. There are a number of possibilities. While Tavares is clearly the top prize, this organization cannot make the ideal the enemy of the serviceable. I'm looking at you, Tyler Bozak. The biggest challenge for the Habs is on the blueline. The Canadiens must cut the deadweight and embrace mobility, speed, and youth this summer. This means moving on from Alzner, Benn, or Schlemko. It means recognizing that errors have been made. In other words: don't hold your breath.