The 2023 NHL Combine is now completed. In all, around 100 of the top prospects for the 2023 NHL Draft in Nashville completed their fitness testing.

Top prospects Adam Fantilli and Leo Carlsson elected not to participate in the fitness testing on Saturday. Both players just competed in the World Championships with Carlsson admitting he was banged up from the long season.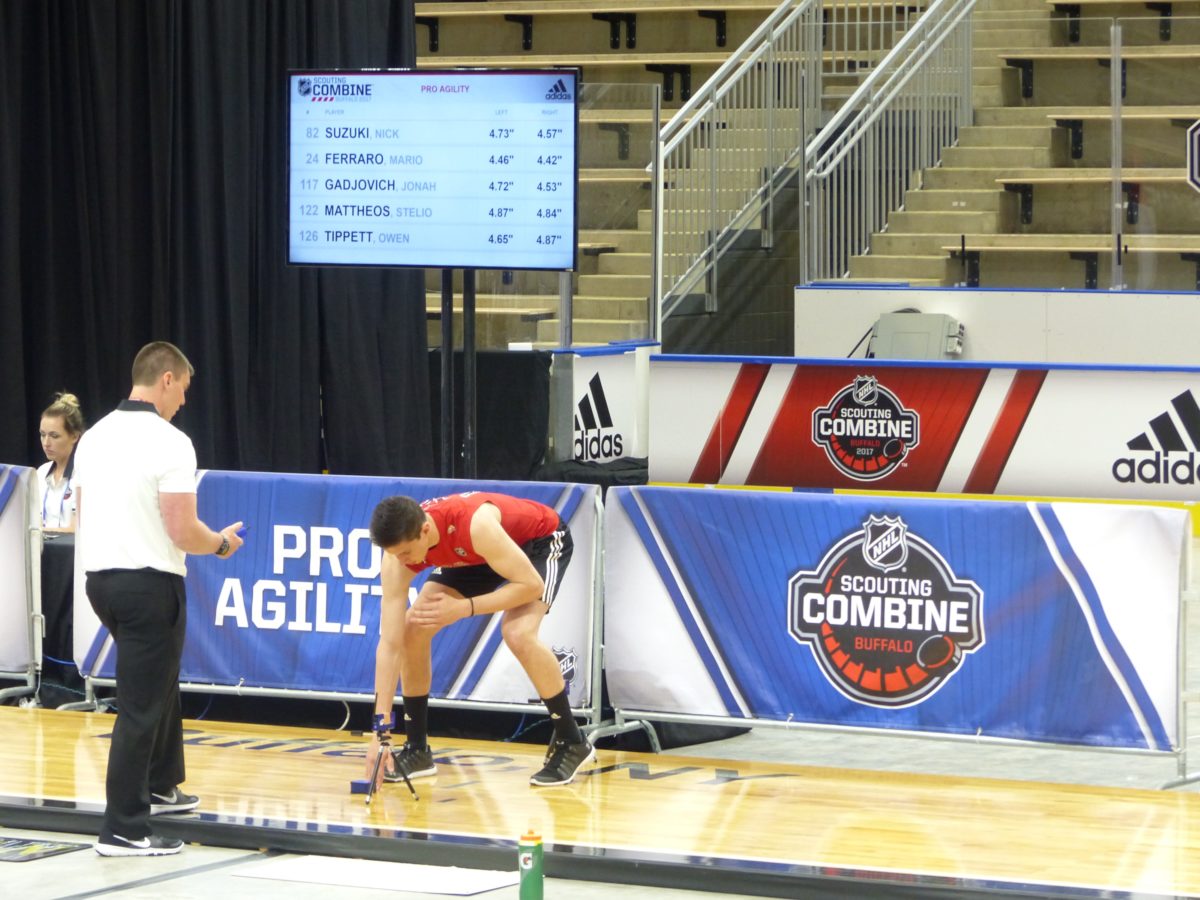 We are going to share five prospects and five others that stood out this weekend in Buffalo with their fitness testing. These are prospects who appeared at or near the top on several of the tests. You can see the full results here that show the top-25 in each test performed. These are in no particular order.
Fitness Testing Standouts
Brad Gardiner
When we talked with Gardiner on Saturday, he said he competes against his dad Bruce in these kind of fitness tests. Although dad still has the upper hand, Brad said he's catching up and even starting to beat his dad in some events. Seeing his fitness results proves his point.
Related: 2023 NHL Draft Guide
Gardiner finished second overall in the VO2 max. He was also in the top-10 in both agility left and right, in the top-16 on all three force plate jumping tests and did 13 pull-ups. He is expected to have a big role on the Ottawa 67s next season and is an interesting day two center option at the draft. This performance will certainly help his case.
Nick Lardis
Lardis continues to be a man on a mission. After a scorching hot finish to his season, he showed very well at the Combine.
---
Latest News & Highlight
---
Lardis completed 15 pull-ups which was the highest total of anyone this year. He also finished sixth in the horizontal jump, and was tops in all three force plate jump tests. His stock continues to climb. He might be the one coming out of this Combine who has the highest bump on lists.
Carey Terrance
Terrance finished his draft eligible season with the Erie Otters with 30 goals and a ton of momentum going into the offseason. He played for Team USA at the U-18's on a line with Oliver Moore and fit right in.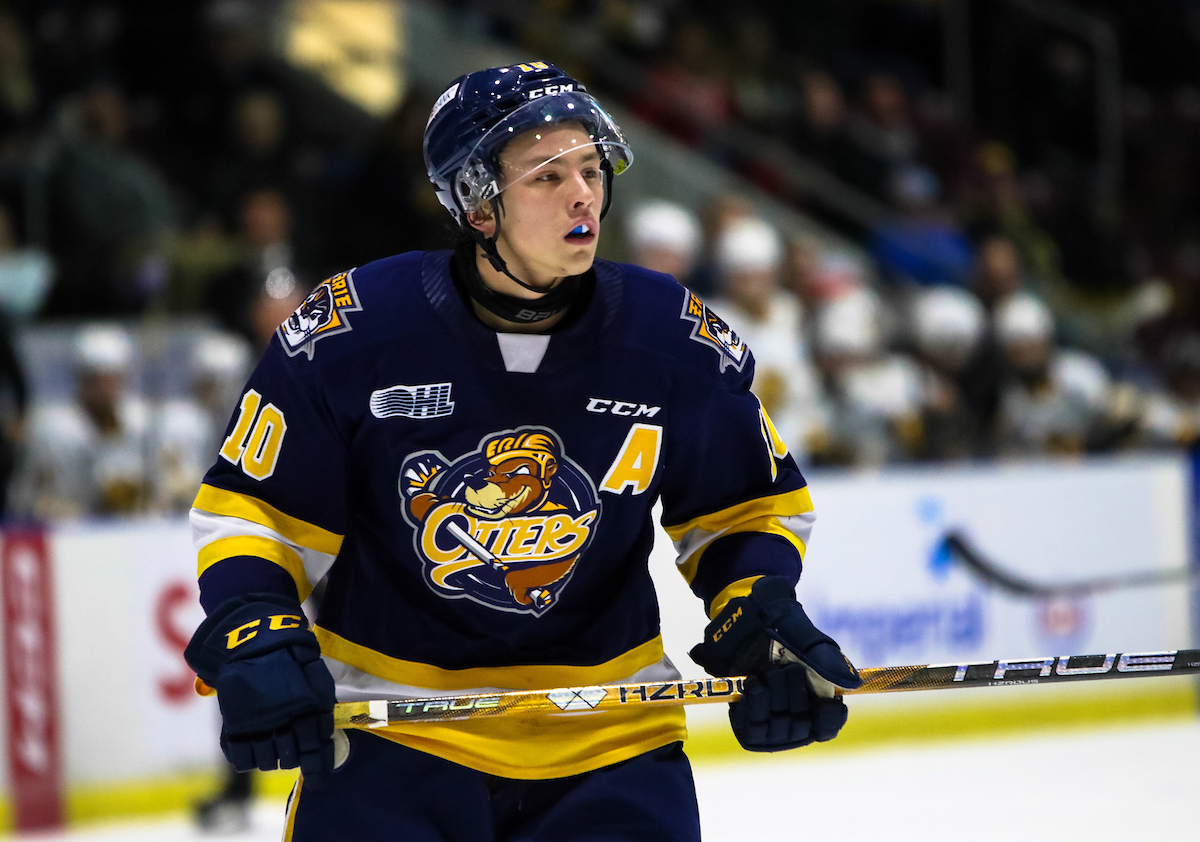 Terrance tested well in Buffalo this week. He opened his testing with a 112 horizontal jump good for top-10 overall. He completed 12 pull-ups, was in top-25 in all three force plate tests including 22 on the vertical jump and was top-25 on agility to both sides. He's another riser who is making a case to slip late into the first round.
Jonathan Castagna
Castagna finished a strong season at St. Andrew's College and will play in the BCHL for the Penticton Vees in 2023-24. He did well on several tests.
Castagna finished second in both agility left and right only to London's Easton Cowen. He was also in the top-10 in two of the anaerobic tests (mean power output and peak power output), top-15 in all three force plate tests, seventh in bench press power, completed 11 pull-ups and jumped 110.8 in the horizontal.
Castagna was a projected late-round pick in Nashville. This performance should help him hear his name called earlier. He's a 6-foot-2.5 and 195 pound center.
Charlie Stramel
Stramel also excelled in Buffalo this week. The University of Wisconsin product had some disagreement amongst scouts where he might go in the draft with a range from the 1st-3rd round.
Stramel lead everyone with a 118 on the horizontal jump. He also completed 11 pull-ups, was second in bench press power, was within the top-12 in all three force plate tests and within the top-15 in agility left.
Anyone looking for a true power forward will look Stramel's way. At now over 220 pounds, he might not be done filling out yet. That bodes well for his NHL future.
Other standouts: Easton Cowen, Oliver Moore, Cam Allen, Samuel Honzek, Colby Barlow.