Using a couple of popular Oilers-dedicated Facebook pages, a Twitter survey, and some good old-fashioned poking at my colleagues and friends, I posed a very simple question: "As a fan of the Edmonton Oilers, who would you rather see win the Stanley Cup, Jack Eichel or Matthew Tkachuk?"
---
Latest News & Highlight
---
The reality that one of these players will hoist the Stanley Cup probably doesn't affect the Oilers in any way, shape, or form. Still, the reason the question matters to a lot of Oilers fans is that there's a heated history between the Oilers and Tkachuk from his days as a member of the Calgary Flames. There's also a personal link between Connor McDavid and Eichel, the latter having gone No. 2 in the same draft year behind the Oilers' captain.
Those Who Support Jack Eichel Don't Have a Personal Beef
In the comments section of the posts, for those that supported Eichel, there seemed to be an underlying theme that it wasn't so much about throwing their support behind Eichel, but more about not supporting Tkachuk or the consequences of what might happen if Eichel wins before McDavid. Outside of the fact that Eichel was compared to No. 97 early and questions lasted for about five minutes when it came to who would be the better player, the only thing that happens if Eichel wins is that he moves a little closer in the debate and is the same stratosphere as the best player in the world.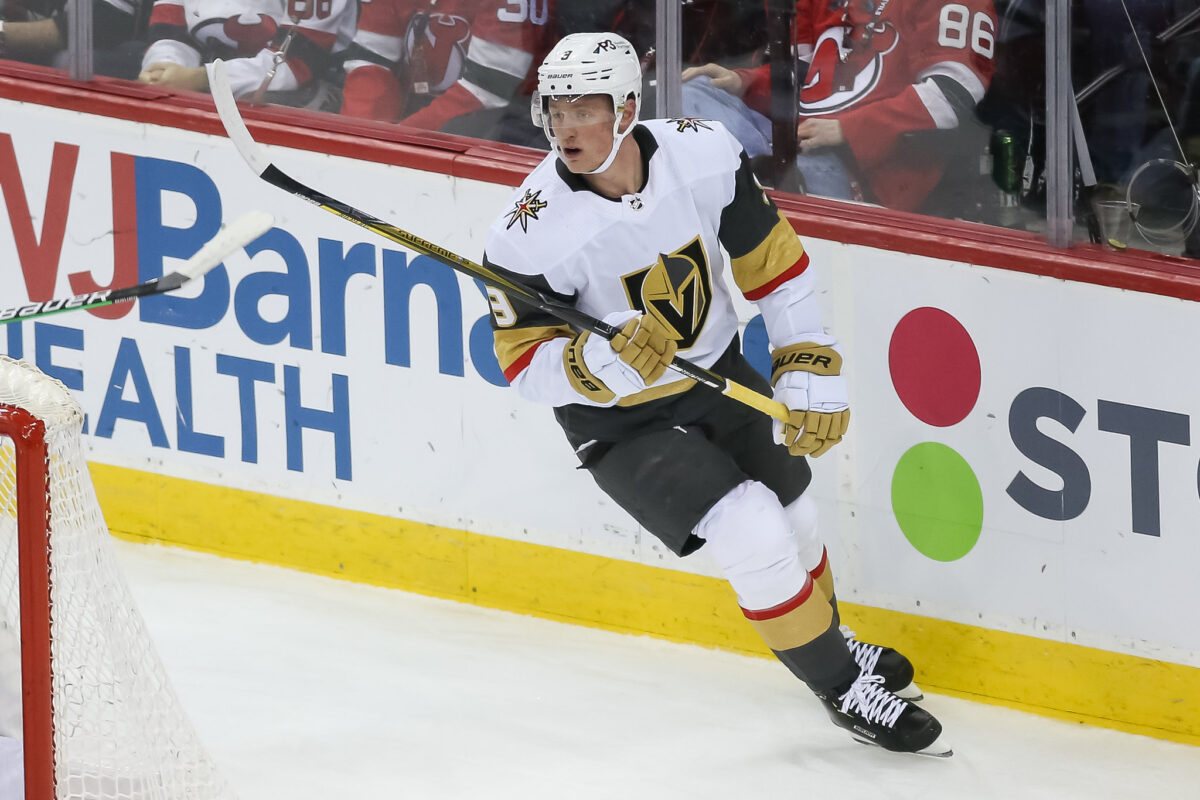 There's also the outside chance –at least in some people's minds — that Eichel winning first gets McDavid second-guessing himself in Edmonton. A win by Vegas means Eichel will have done something McDavid hasn't, and that is to win the biggest prize the league has to offer. If Eichel winds up holding the Stanley Cup in the first year he's been playing postseason hockey, he'll deserve a ton of credit. But… maybe… McDavid will ask himself if it's his team that is holding him back.
Related: Oilers News & Rumors: Nugent-Hopkins, Yamamoto, Signing & a Trade
Eichel will have answered a number of naysayers and he'll have shown that he is a top-level player. That's nothing personal against the Oilers, that's simply a player proving he should get more credit than he's gotten to this point in his career because of injuries and playing in Buffalo. The first real opportunity he got to prove himself with a contender, he did. What might McDavid think?
Those Who Support Tkachuk Think He's Earned It
Despite personal animosity against Tkachuk, if he wins, those who seemed to support him on social media and in the surveys are giving credit where it's due. For years, Tkachuk drove Oilers fans crazy, but he's proving he's an elite-level talent and there's a level of respect that comes with that. Sergei Bobrovsky has been incredible, but Tkachuk has seemingly willed the Florida Panthers past the Boston Bruins, Toronto Maple Leafs, and Carolina Hurricanes. He's been the best player on the ice in almost every series and if he wins it all, the fans will find room to give him props. It's hard not to respect that level of skill.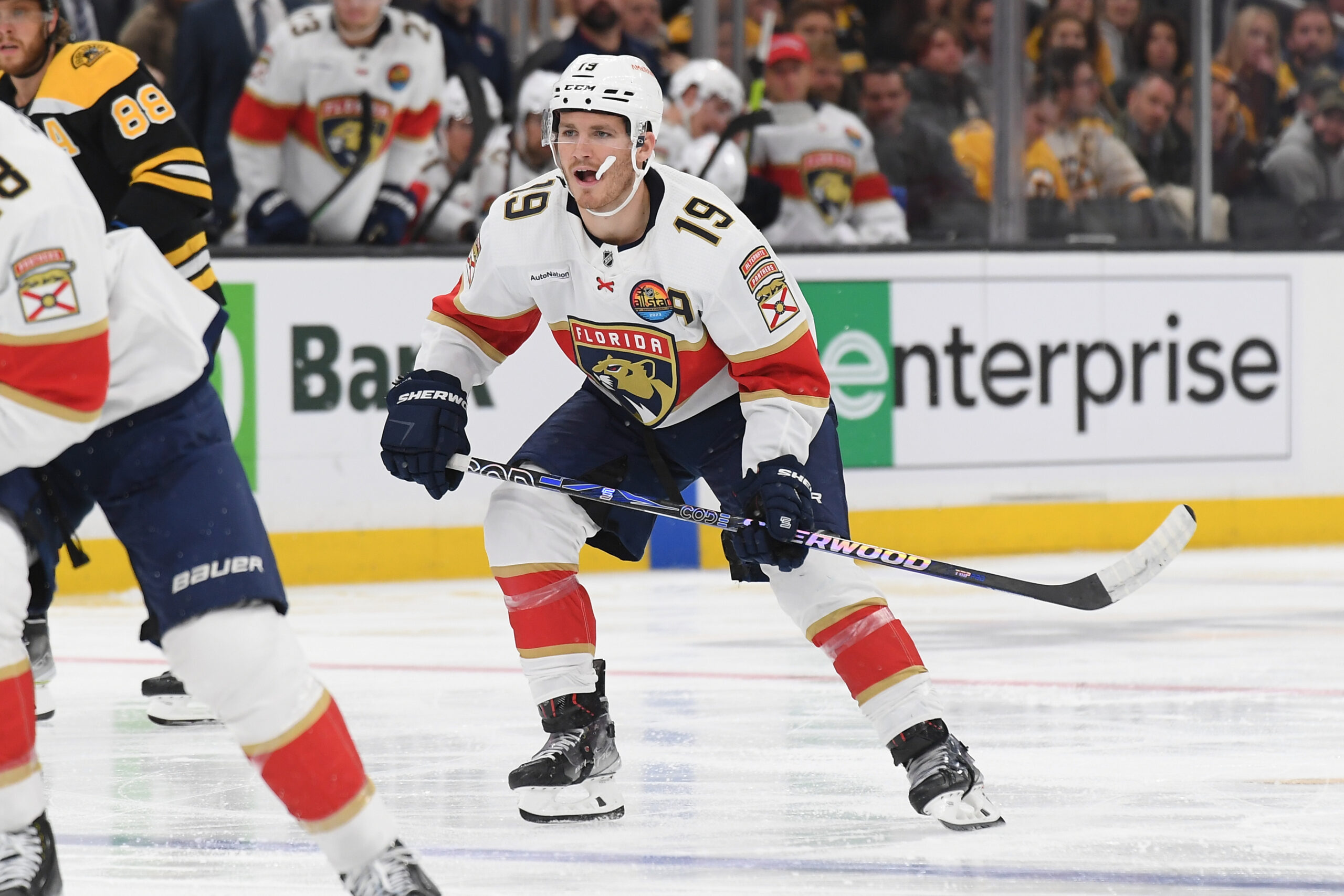 Yes, Oilers fans hated Tkachuk for a long time. He's easy not to like. That hatred hasn't all gone away because he's now in Florida, but there seems to be space to recognize him for what he means to that team and what he probably meant to the Flames.
Interestingly, in a couple of comments, fans both wanted to Tkachuk to win and didn't because the Oilers had a chance to draft him and went with Jesse Puljujarvi instead. Those who are using that fact to root for Tkachuk seemed to want Edmonton to stew over the fact they did a poor job recognizing talent. Others don't want to be reminded by a Tkachuk win of what they missed out on.
Most Supported None of the Above
While the question wasn't meant to open up the possibility of not picking someone, many Oilers supporters took the third option anyway. Saying "none" or "neither" was the popular answer, proving that a good chunk of Oilers Nation doesn't want either player to be happy.