With free agency having begun over a month ago, the top-end players are all spoken for (aside from an official announcement regarding Nazem Kadri), though there are a number of interesting ones still available. Big names such as Phil Kessel and P.K. Subban are still searching for a new home, as is Paul Stastny.
Related: 3 Most Probable Teams to Sign Alex Chiasson
There are also a few younger players available who have a ton of potential but have yet to truly hit their stride at the NHL level, with Sonny Milano leading that category. Another player who fits that profile is Sam Steel, who was selected 30th overall in the 2016 Draft by the Anaheim Ducks. The highly skilled 24-year-old had a terrific junior hockey career, but to this point in the NHL has just 65 points in 197 career games.
That said, a fresh start and being placed in the right position to succeed could do wonders for his game, and given the talent he has, it would come as a major surprise if he doesn't have a contract in place by this time next month. Here are three suitors that would make plenty of sense.
Toronto Maple Leafs
The Toronto Maple Leafs sit ever so slightly above the maximum salary cap right now, though it is expected that one of Justin Holl or Alex Kerfoot will be moved ahead of the 2022-23 campaign. Regardless of whether or not it is Kerfoot on the go, this is a team who could use another forward, and adding an inexpensive option like Steel could pay off in spades.
General manager (GM) Kyle Dubas is known for giving young players a shot at redemption, and would likely be more than open to the idea of doing just that with Steel if and/or when he gets the cap space to do so. It would be a potentially great landing spot for the young forward, as he would have some great linemates to play with regardless of which line he's used on.
Montreal Canadiens
After making a surprise run to the Stanley Cup Final during the 2020-21 season, the Montreal Canadiens came crashing back down to earth a year later, finishing dead last in the NHL standings with a putrid 22-49-11 record. Some of that was simply bad luck, but a large part was that their roster simply wasn't good enough.
While they aren't expected to be a playoff team in 2022-23, things should be improved for the Canadiens. On paper, their forward lineup isn't as bad as some may suggest, though their center position in particular isn't overly strong. That could soon get even weaker, as there have been reports that they are shopping Christian Dvorak.
Moving Dvorak would mean the Habs would have no choice but to add a centerman to their lineup, as the only other three they have on their roster at the moment are Nick Suzuki, Kirby Dach and Jake Evans. As it would turn out, moving Dvorak would give GM Kent Hughes the cash he needs to sign Steel, who could be a nice project on what is very much a rebuilding team.
Carolina Hurricanes
The Carolina Hurricanes should once again be one of the better teams in the Eastern Conference in 2022-23, though they still lack the true offensive power that other elite teams have. They attempted to address that this offseason by adding Max Pacioretty from the Vegas Golden Knights, but the 33-year-old soon after tore his Achilles tendon and is expected to miss a significant portion of the season.
As fate would have it, Pacioretty's injury will allow the Hurricanes to place him on the long-term injured reserve list and as such, would give them a fair bit of cap space. While you may think that cap space would best be used on a winger, they aren't as weak in that area – even without Pacioretty – as they are down the middle.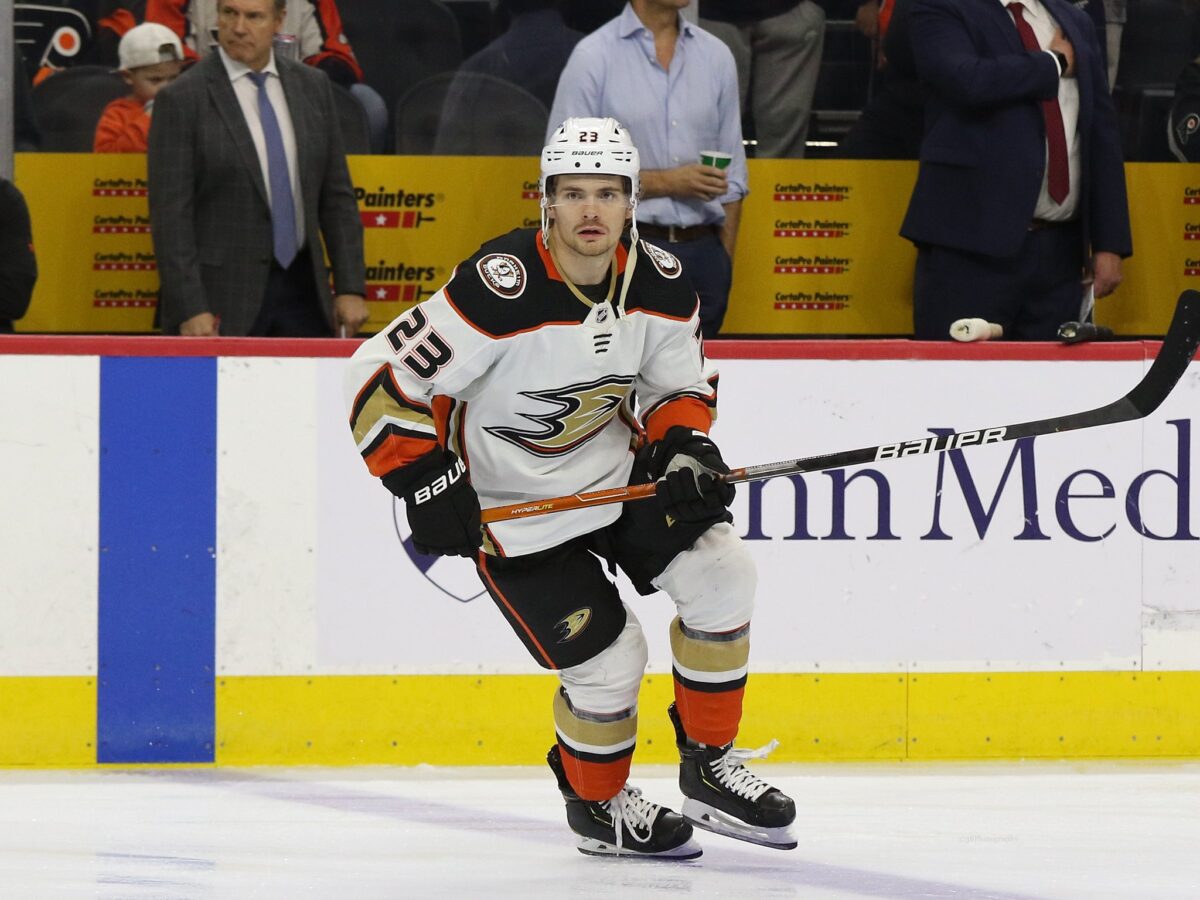 Bringing in Steel as a potential option to center either line in their bottom six would add some much needed depth, and could really help add to their offense if he is indeed able to resemble anything close to what many had envisioned on his draft day six years ago.
Inexpensive Option with Plenty of Upside
As mentioned, Steel isn't going to cost any team looking for a depth centerman much money. The fact he is still available this late into free agency suggests that he will likely be forced to take a league minimum deal, and from there will look to prove that he deserves more the next time his contract comes to an end. Perhaps signing that cheap, likely short-term deal will serve as great motivation for Steel to unlock his true potential.
---
---
Colton Pankiw is a former Jr. A hockey player who now provides his knowledge of the game through writing. He's been a very active and reliable source for nearly two years at The Hockey Writers. He is a credentialed writer for the Calgary Flames but also does features on other teams throughout the league. Other writing contributions include: Yahoo Sports, Las Vegas Chronicle, Oil On Whyte, and Markerzone.com. Colton is also a co-host of both Oilers Overtime and Flames Faceoff podcasts. Any interview requests or content info can be made through him on Twitter. Take a look at his work here.