Week 5 of 3ICE hockey is now in the books, with one week of regular season play remaining. Four teams were in action this week as Team Bourque, Team Patrick, Team Carbonneau and Team Mullen were looking to get themselves into the best positions possible heading into the final week, with eyes on Championship Week in Philadelphia. Pete Lenes wore the golden bucket this week as the league's leading scorer.
Related: 3ICE: 3 Players Earn AHL Contracts
Game 1 saw Team Patrick take on Team Carbonneau while Game 2 saw Team Bourque take on Team Mullen. The losers of both games played each other for half a point in a consolation game, while the two winners faced off in a battle for an extra two points.
Game 1 – Team Patrick vs Team Carbonneau
This game was all Team Patrick. They hadn't played since Week 1 and were hoping to keep their undefeated record alive against Team Carbonneau who needed to win the entire week to stay alive, but they failed. Brandon Pirri had a goal and the game-sealing tally to make it a 6-2 final, while goaltender Evan Cowley stood on his head and helped lead his team to a Game 1 victory.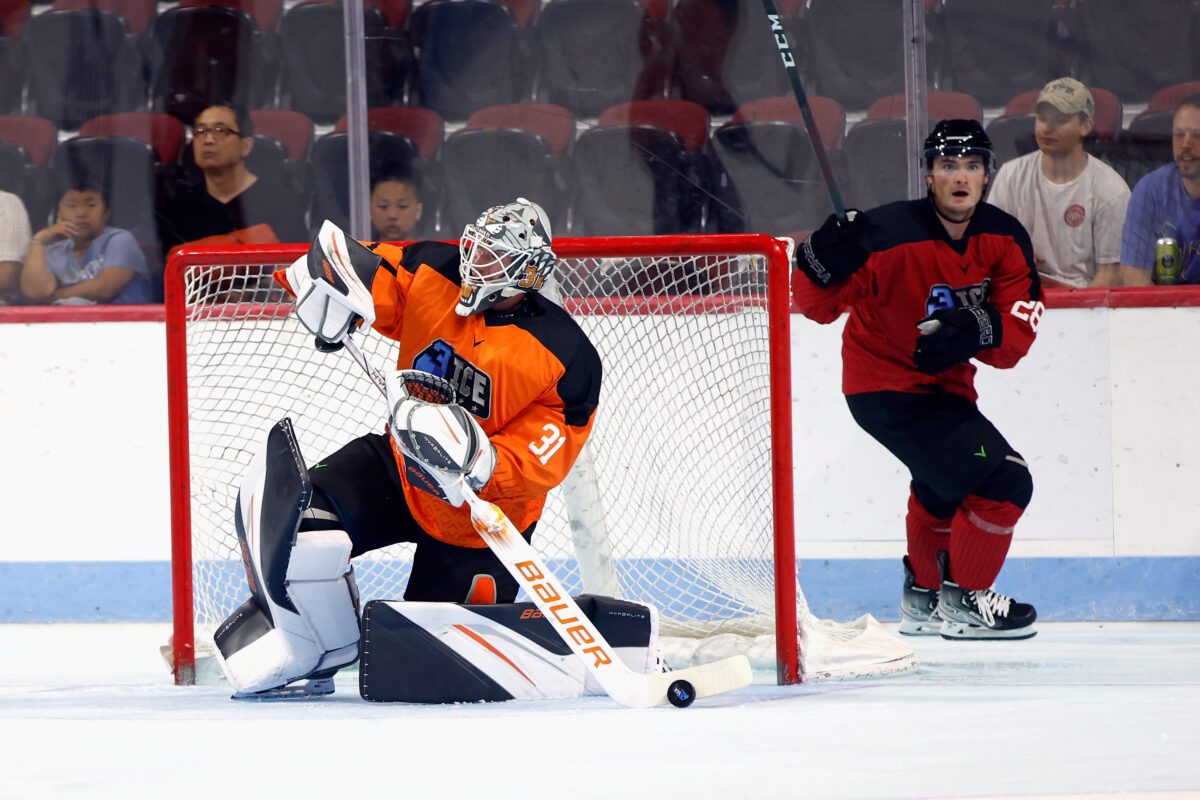 Team Patrick was able to take an early 5-0 lead, and it was never really a competition. They moved on to play the winner of Team Mullen vs Team Bourque, while Team Carbonneau got the loser, but unfortunately were eliminated from playoff contention this season.
Game 2 – Team Mullen vs Team Bourque
In Game 2 of the night, Team Mullen battled Team Bourque as both teams fought to keep their playoff hopes alive. A loss for Team Bourque meant the likely end to their 3ICE season, while Team Mullen needed a win for some security. In what was one of the most entertaining games of the summer, both teams went back and forth all game. Lenes earned a penalty shot early and attempted the Zorro move he's become popular for using, but failed to score.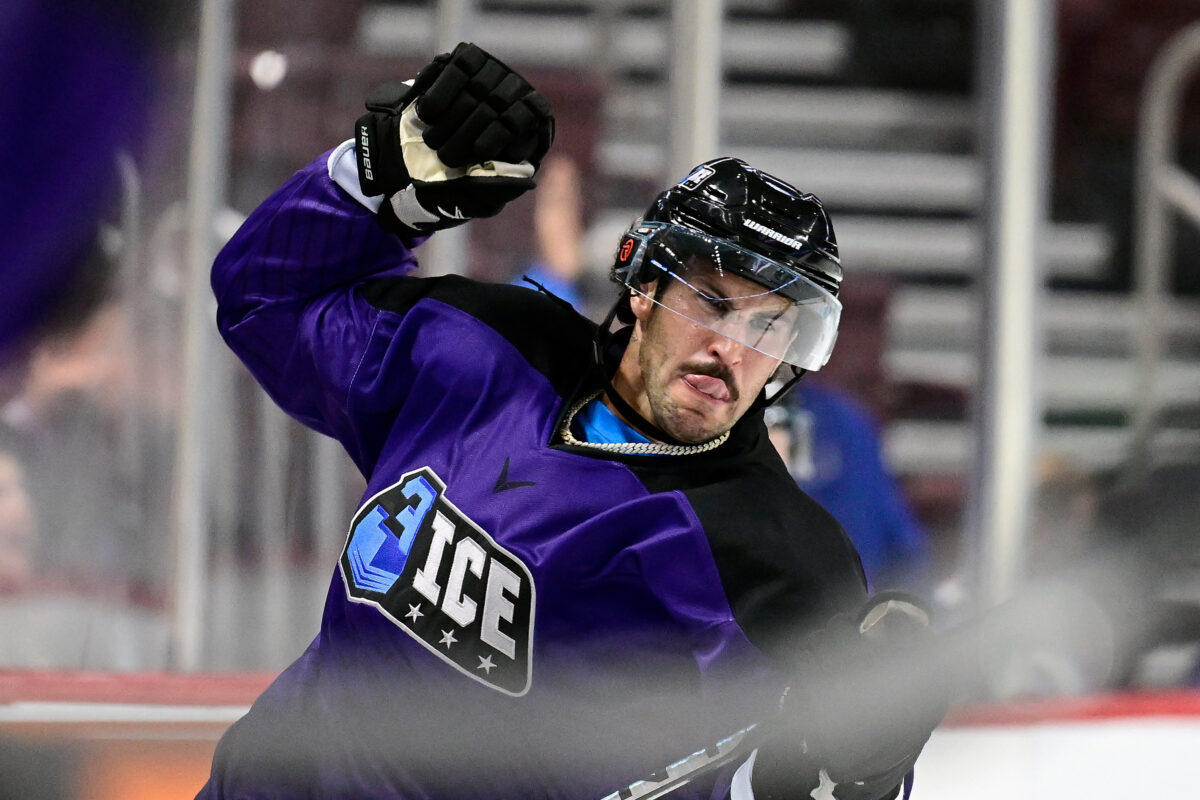 Team Bourque was down 4-3 heading into the final minute of the game before Lenes received a backdoor feed and found the back of the net to tie the game 4-4 and force a one-round shootout. Team Mullen missed their first shot giving Chris Bourque the opportunity to win it, which he did. Team Bourque earned the chance to play Team Patrick in the Finals, while Team Mullen lost and had to play Team Carbonneau.
Game 3: Semi-Finals – Team Mullen vs Team Carbonneau
After Game 2 seemed to be the best game of the week, Team Mullen and Team Carbonneau decided to turn it up a notch in the consolation game. Team Mullen needed a win to stay alive and came out of the gates swinging. They took a 4-0 lead and seemed to have a stranglehold on the game – until they didn't.
Team Carbonneau scored four unanswered goals and tied the game 4-4 to force a shootout. If that wasn't entertaining enough, the shootout went for nine straight rounds before Team Mullen was able to steal a victory. That's just one of the things fans can expect when they watch 3ICE hockey, and it's safe to say this week didn't disappoint.
Game 4: Finals – Team Bourque vs Team Patrick
Team Bourque was looking to hand Team Patrick their first loss of the season and they did just that in the final game of Week 5. They scored four unanswered goals after being down 3-2 and won the game 6-2. Team Bourque leaves the week with three points, Team Patrick with one, Team Mullen with 0.5 and Team Carbonneau with zero. Unfortunately, Team Carbonneau was officially eliminated from playoff contention.
Related: 3ICE – Ray Bourque Excited for 1st Season as Head Coach
Make sure to stay tuned to The Hockey Writers for all your 3ICE coverage throughout the season.