The Chicago Blackhawks made some major changes to their group at the 2023 Trade Deadline. They moved Max Domi, Sam Lafferty, Jake McCabe, Jack Johnson, and most notably franchise legend Patrick Kane. This was expected with their full-on rebuild, and now Chicago sports an immensely different roster because of it. Although the Blackhawks do not have too much to play at this point, there are still four players to pay attention to very closely for the remainder of the season. Let's discuss them now.
Anders Bjork
Last week, the Blackhawks quietly acquired Anders Bjork from the Buffalo Sabres for future considerations. The 26-year-old certainly needed a change of scenery, as Buffalo's improved forward group forced him off of their NHL roster. As a result, he was in the American Hockey League (AHL) with the Rochester Americans before this trade, where he had eight goals and 25 points in 42 games. However, he has been excellent for the Blackhawks since his arrival, as he has three assists in four games played.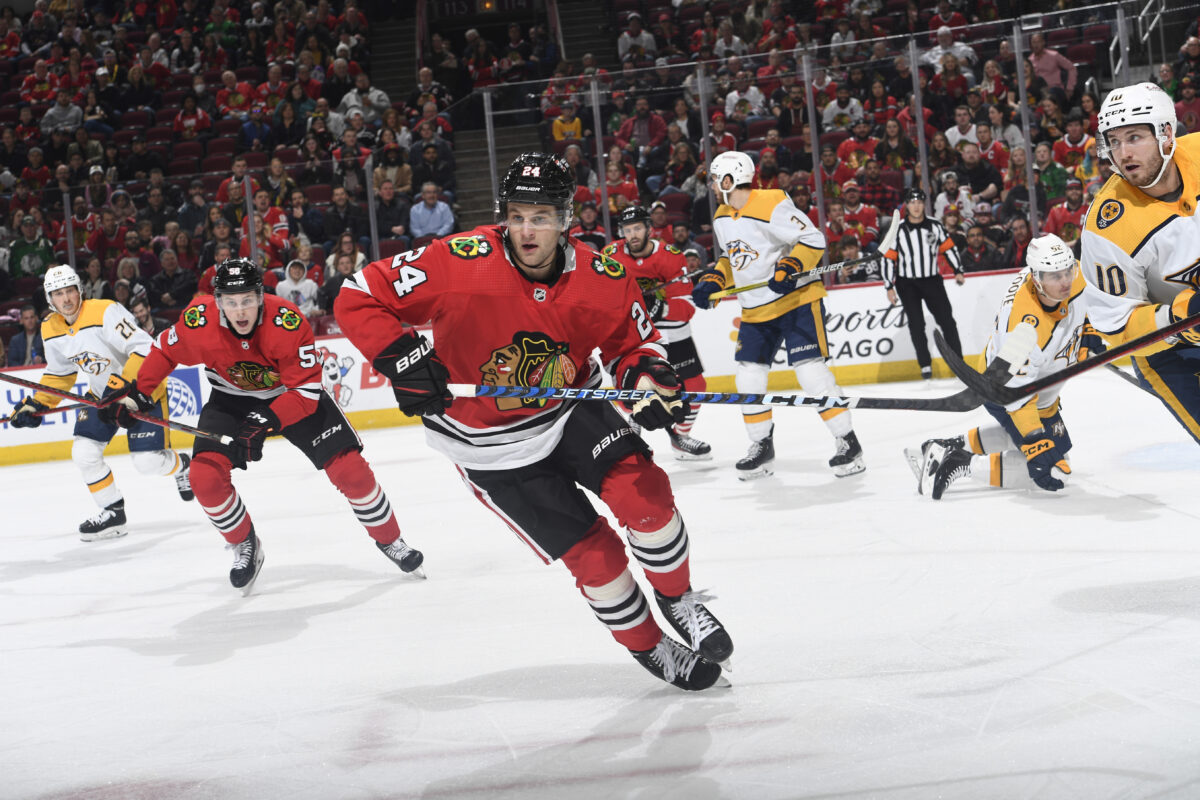 Bjork is now aiming to keep this offensive production up for the remainder of the season with the Blackhawks. If he keeps playing well, it could open the door for him to land another NHL contract this offseason – whether that is with Chicago or another team. As a result, he is a Blackhawk to watch extremely closely over these last few weeks.
Nikita Zaitsev
The Blackhawks also acquired Nikita Zaitsev last month from the Ottawa Senators. The primary reason why the Blackhawks did this was that they landed a 2023 second-round pick and a 2026 fourth-round pick for taking on his expensive contract. That already makes this deal a solid one for the Blackhawks, but it has the potential to be even better if Zaitsev can get things back on track.
Related: Blackhawks Would Be Wise to Extend Alex Stalock
---
Latest News & Highlights
---
During his career, Zaitsev has had moments of being a solid second-pairing defenseman, but this season has been a bit of a rough one for the 31-year-old. In 32 games on the year, he has five assists to go along with a minus-8 rating. He has been fairly quiet since joining the Blackhawks, too, as he has zero points and a minus-3 rating in four games. Yet, if he can turn things around during this final stretch of the year, he could raise his value and become a possible trade candidate for Chicago next season. Thus, he needs to be watched closely.
Joey Anderson
Joey Anderson was one of the many pieces that the Blackhawks acquired from the Toronto Maple Leafs in the McCabe/Lafferty trade. Although he was not the most notable asset added through this deal, the 24-year-old winger still has the potential to make an impact for the Blackhawks moving forward. After all, many believe that he has the tools to blossom into a legitimate bottom-six forward at the NHL level.
The Maple Leafs are known for their excellent forward depth, and that made it very challenging for Anderson to cement a permanent spot on their NHL roster. Yet, now that he is on a rebuilding team like the Blackhawks, he will have the chance to play regular minutes. As a result, he is a player to watch very closely for the remainder of the season. In seven games since becoming a Blackhawk, he has a goal and an assist.
Lukas Reichel
Lukas Reichel is without a doubt the biggest player to watch for the rest of the season. With the Blackhawks trading away several of their players, the 2020 first-round pick is back on the NHL roster. Since returning, he has been noticeably effective, as he has one goal and three points in five games. This is very encouraging to see, as the 20-year-old forward is viewed as a major part of their future.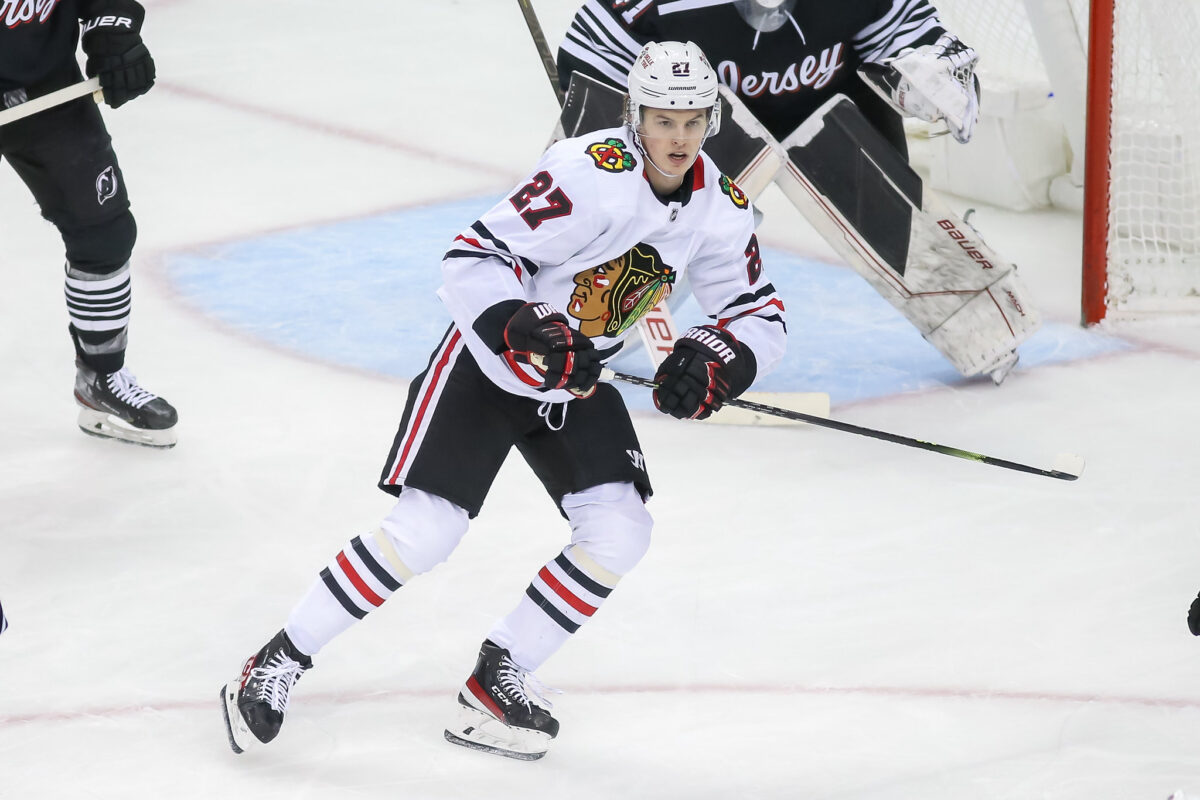 When looking at Reichel's stats in the AHL this season, it is fair to argue that he is ready to be a full-time NHL player. In 51 games this season with the Rockford IceHogs, he has 17 goals to go along with 46 points. Now we will need to wait and see how much of this offensive production translates over to the NHL.
Nevertheless, it will be interesting to see how well these four Blackhawks perform for the rest of the season. Out of this quartet, Reichel's success is the most important, but it would still be great to see Bjork, Zaitsev, and Anderson thrive with their new team.