After it sat defunct for nine years, the Buffalo Sabres re-activated their Hall of Fame last season so that Ryan Miller could be inducted when his number was retired in January. It remains unclear if this was just a one-time-only occasion or if the team plans on further inductions in the future.
Since it was founded in 1980, a total of 43 members have been enshrined. Many of them were some of the greatest players to put on a Sabres jersey, including the likes of the French Connection, Dave Andreychuk, Pat LaFontaine and Dominik Hasek. Numerous key off-ice figures, like broadcaster Rick Jeanneret and founders Seymour and Northrup Knox, have received the honor as well.
However, there are also a number of notable absences. If the Sabres do decide to keep it open for the future, they will have a number of worthy candidates to choose from. The following five might stand out the most.
Miroslav Satan
After coming to the Sabres at the 1997 Trade Deadline in one of the best moves in their history, Miroslav Satan quickly became one of the most important pieces of the puzzle. The latter half of the 1990s saw the Sabres franchise endure a number of financial constraints and lose a number of high-profile players as a result. While the team shifted to a new defense-oriented style centered around his fellow countryman Hasek, Satan helped pick up the slack on offense and emerged as the team's biggest scoring weapon.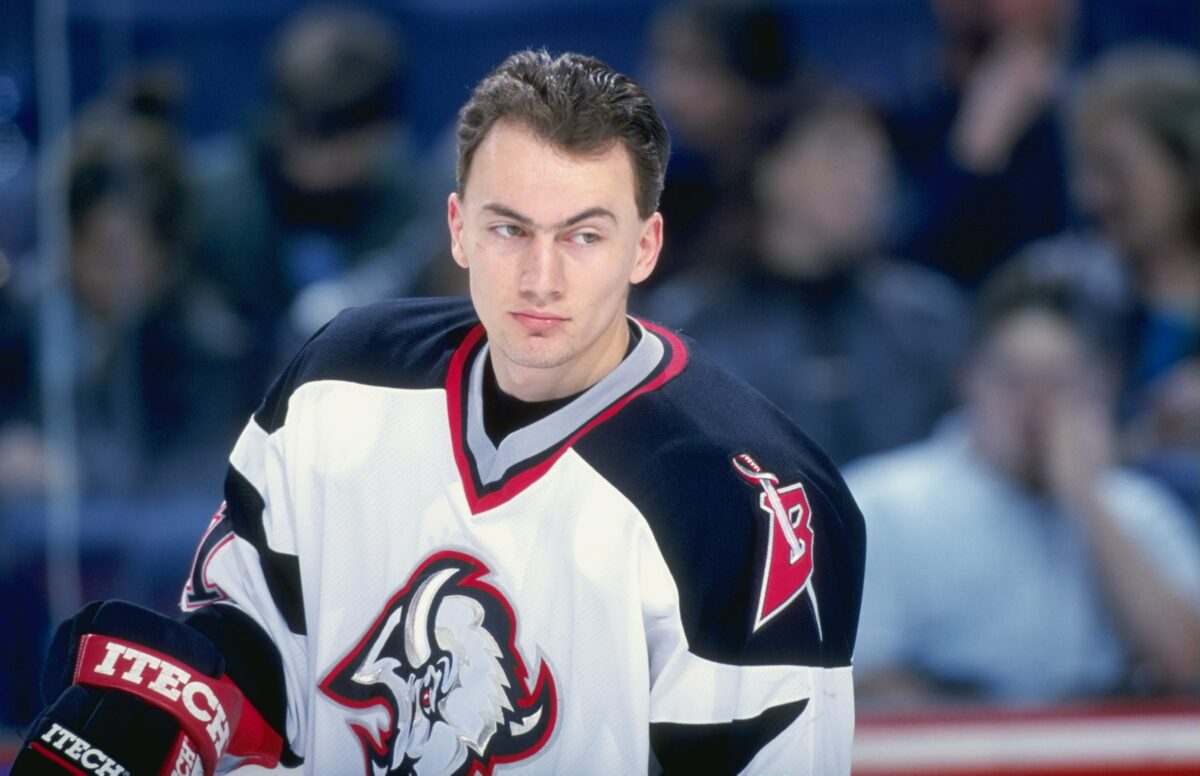 He scored 40 goals in 1998-99 and was one of the foremost reasons for the team's Stanley Cup Final appearance that season. The Sabres never reached those heights again, but the Slovak remained consistent throughout the rest of his time with them, scoring 25 or more goals in each of his next five seasons and serving as captain in October 2003. He was also a clutch performer during the team's numerous postseason runs and recorded 35 points in 51 games.
Buffalo opted to not re-sign their centerpiece after the 2003-04 season, and his largely excellent tenure ended unceremoniously. Though many fans bafflingly characterize him as lazy and unmotivated in hindsight, Satan recorded 456 points in 578 games as a Sabre and led the team in scoring in all but one of his seven full seasons. He was a consistent producer at a time when the team badly lacked it otherwise and rightfully deserves a spot in their Hall of Fame.
Michael Peca
Michael Peca's time with the Sabres began under the most unenviable of circumstances, as he arrived at the 1995 Draft as part of the return for Alexander Mogilny, who Buffalo was forced to trade due to the aforementioned financial hardships. The superstar sniper was one of the most popular players on the team, and the trade was a tough blow for fans to take. Peca had a difficult act to follow and likely didn't have much expected of him at first, but he went above and beyond.
The Sabres began a new era in the 1996-97 season, leaving their storied Buffalo Memorial Auditorium home for the newly-created Marine Midland Arena (now KeyBank Center). But the excitement soon faded when they took another crushing blow early in the season when LaFontaine sustained a head injury that eventually ended his tenure in Buffalo. Without their captain and biggest offensive piece, the team needed new faces to step up more than ever, and nobody did so more than Peca.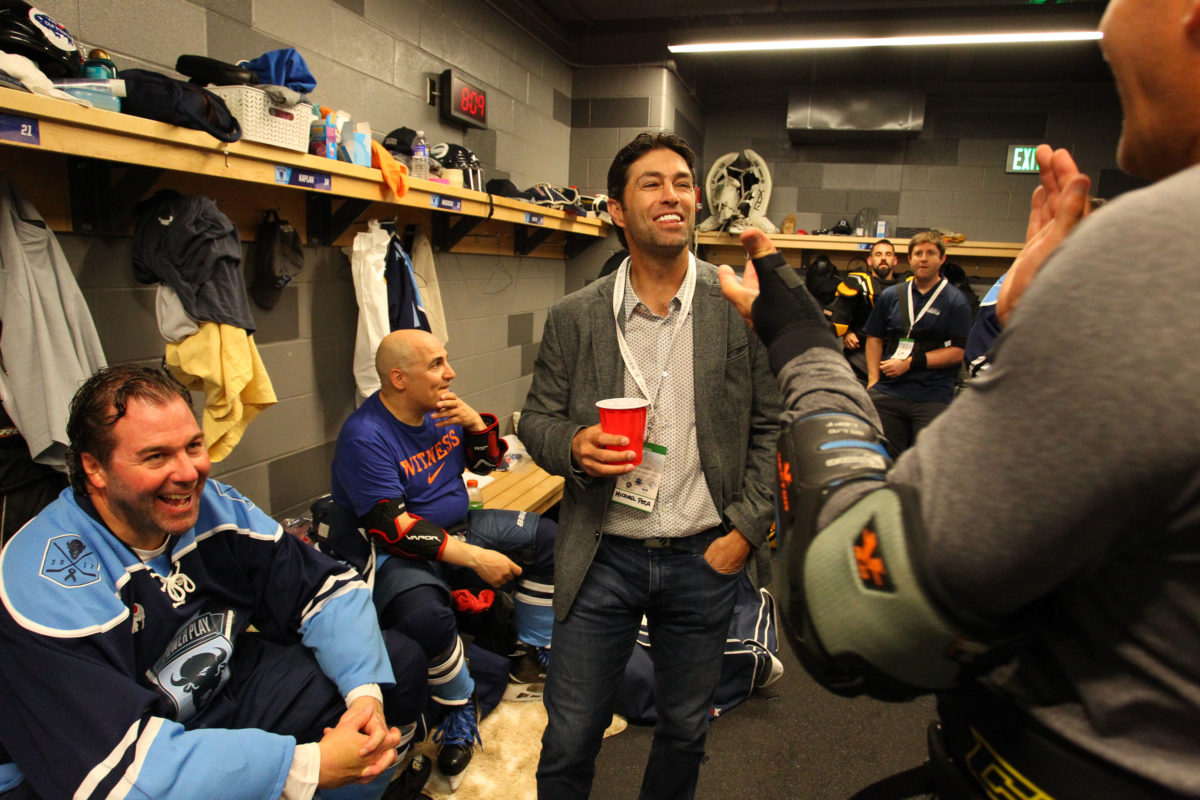 Thanks to fantastic two-way ability and strong physical play (the latter in spite of his relatively short stature), he led the Sabres to a Northeast Division championship and won the Selke Trophy as the NHL's best defensive forward. Like Satan, he became one of the few viable scoring threats the Sabres had and the following season he was named LaFontaine's successor as captain. The team continued to soar under his leadership and reached the Stanley Cup Final in 1999.
---
Latest News & Highlights
---
Unfortunately, Peca's tenure with the Sabres ended acrimoniously after he sat out the entire 2000-01 season due to a contract impasse and was traded to the New York Islanders at the 2001 Draft. It does seem that his relationship with the franchise repaired itself over time, however, and he's appeared at a number of alumni events in recent years and briefly served as an assistant coach for the Rochester Americans. As one of the biggest reasons for the team's late 90s success, Peca could be a prime candidate for a future Sabres Hall of Fame spot.
Martin Biron
There's an argument to be had that Martin Biron is the most underrated player in the history of the Sabres, and much like Peca, he found himself in a very tough spot early on. After spending parts of four seasons as a backup, he (24 at the time) suddenly found himself tasked with replacing Hasek after the Hall of Famer was traded in the summer of 2001. It was a tall task for any goaltender, let alone one without a full season's experience, but Biron proved he was worthy and held down the fort for the next three campaigns.
The reason his contributions have been largely forgotten is because of his placement in Sabres history, and he'd likely stand out more had it not been for circumstances beyond his control. Besides succeeding Hasek, the franchise was also in serious limbo during a majority of Biron's tenure as a starter and nearly relocated before new ownership came to the rescue in March 2003. Perhaps he would have stood out more had they been more stable and competitive at that time.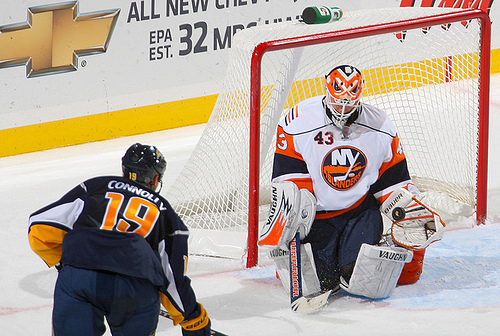 It also doesn't help his cause that the other all-time great goaltender in franchise history followed him, as Miller emerged as the team's new No. 1 after the 2004-05 Lockout. Biron found himself as the backup once again and was traded at his own request in February 2007. After retiring in 2013, he returned to the Sabres as a broadcaster in 2017 and currently serves as co-intermission host with Brian Duff. He also continues to support the numerous Western New York charities that he was involved in as a player.
Related: Remembering an Old Friend: Buffalo's Memorial Auditorium
His time in a Sabres uniform may get overlooked in hindsight, but Biron has endured as a major fan favorite in Buffalo, and it's not hard to see why. Not only did he always put the team first and do whatever was asked of him, but he continues to serve them and the community after the fact. His spot in the Sabres Hall of Fame is more than etched out, and all he needs is the call.
Lindy Ruff
Lindy Ruff had two separate careers with the Sabres, and both were worthy of the team's Hall of Fame. As a player, he suited up for parts of 10 seasons and spent time at both forward and defense. He was renowned for his work ethic and toughness, as evidenced when he ran New York Islanders icon Billy Smith after the goaltender high-sticked him during the 1980 Wales Conference Final. He succeeded the legendary Gilbert Perreault as the team's captain in 1986 and held the role until his departure via trade in 1989.
After retiring, Ruff returned to Buffalo in 1997 and became the fifth former Sabre to serve as head coach. His hiring was somewhat dubious in that he replaced the highly popular Ted Nolan after the franchise controversially did not retain him that summer, but he proved to be every bit as good, and his no-nonsense style set the team straight after internal dissent had plagued Nolan. His tenure featured some of the most memorable runs in team history, including the 1999 Stanley Cup Final and back-to-back Eastern Conference Finals in 2006 and 2007.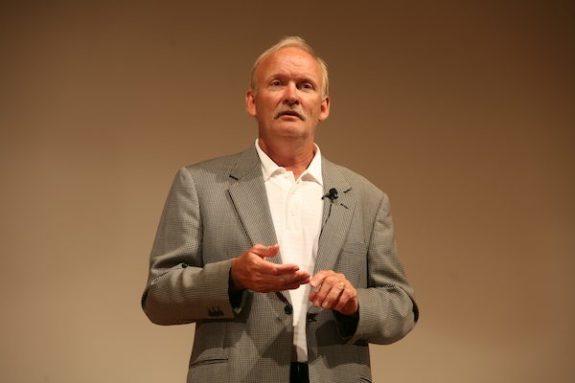 Though management rarely provided him with big-name players, Ruff consistently kept the Sabres competitive, and he won the Jack Adams Award as Coach of the Year in 2006 after they came within one game of the Stanley Cup Final. He was fired in March 2013 after 15 seasons, beginning a coaching carousel in Buffalo that dominated the rest of the decade.
His coaching career has continued to flourish since leaving Buffalo, and as of the end of the 2022-23 season, he is tied for fifth all-time in total victories at 782, of which 571 came with the Sabres. Though it may not happen until he retires, Ruff's career and accomplishments with the Sabres speak for themselves, and it's hard to doubt that a spot in the team's Hall of Fame will await him one day (and the Hockey Hall of Fame could as well).
Rob Ray
Very few people in the history of the Sabres organization have made as big an all-around impact as the "Rayzor Man." Though he scored on his first-ever NHL shift in 1989, that wasn't what fans became accustomed to seeing from Rob Ray. As one of the most revered fighters in NHL history, he was so effective that a rule was created because of him. Despite his relative lack of size compared to many of his contemporaries, he could hold his own with any opponent and had a myriad of memorable tilts over the years, most notably with arch-rival Tie Domi.
The Sabres were one of the NHL's toughest teams of the 1990s, thanks in no small part to him. But though he earned a fearsome reputation on the ice, he proved to be every bit the gentleman off of it. Ray's countless philanthropic endeavors further endeared him to fans, and he was awarded the King Clancy Memorial Trophy for humanitarian efforts in 1999. In his later years with the Sabres, he became known as a leader and served as an alternate captain until he was traded in 2003. When he departed, he was the last remaining player who had been on the team in the 1980s.
Ray retired in 2004 after 900 games played and 3,207 penalty minutes, the latter of which is sixth all-time. He rejoined the Sabres as a broadcaster the following year, starting as a studio analyst before moving between the benches and eventually to the color commentary role, where he has been ever since. He formed a memorable rapport with Rick Jeanneret and gave a touching tribute to the iconic play-by-play man after he passed away last month. He has also continued his charity work through the Sabres Alumni Association.
In all, Ray has served Buffalo for 32 years and hasn't shown any signs of slowing down. Whether it be fighting to protect a teammate, raising money for Buffalo's Roswell Park Cancer Institute or breaking down a replay, the Stirling, ON native has truly done it all for the Sabres, and the team owes him a debt it will never be able to repay. His tenure has been entirely Hall of Fame worthy.
It remains to be seen if owner Terry Pegula will keep the Hall of Fame going or if it will become dormant once again. If there will be more inductees in the future, these men should be at the top of the list. Who else do you think deserves to be in the Sabres Hall of Fame?