The Toronto Maple Leafs had a very abrupt ending to their campaign last season, which hopefully means that they will bounce back this season stronger and hungrier than ever. We are now less than a month away from the Maple Leafs opening night matchup, which has fans of the team very excited. With that, here is a look at five games that carry some significance from their 82-game schedule. 
Wednesday, Oct. 11 vs. Montreal Canadiens: Maple Leafs Face Rival Habs on Opening Night
Every Maple Leafs fan loves a good Montreal Canadiens vs. Maple Leafs game to start the season. Well, Oct. 11 will be the day that the season starts, and these long-time rivals face off. The Canadiens are still going through a rebuild but have a lot of young talent that will provide them success in the future. As for the Maple Leafs, they made a few good additions this offseason to hopefully get to the Stanley Cup Final.
Related: 5 Must-Watch Golden Knights Games in 2023-24
It is always fun when these two teams face off against each other, but if there is one game that stands out when they do meet, it's the season opener. This is a classic rivalry that both fan bases love to see, so mark your calendars for this game; it should be a good one.
Thursday, Oct. 19 vs. Florida Panthers: 2023 Playoff 2nd Round Rematch
It seems that the Florida Panthers and Maple Leafs have developed a pretty good rivalry over the last few seasons. That said, the rivalry was officially born during last year's playoffs, when the Panthers and Maple Leafs had a heated series that saw Florida come out on top.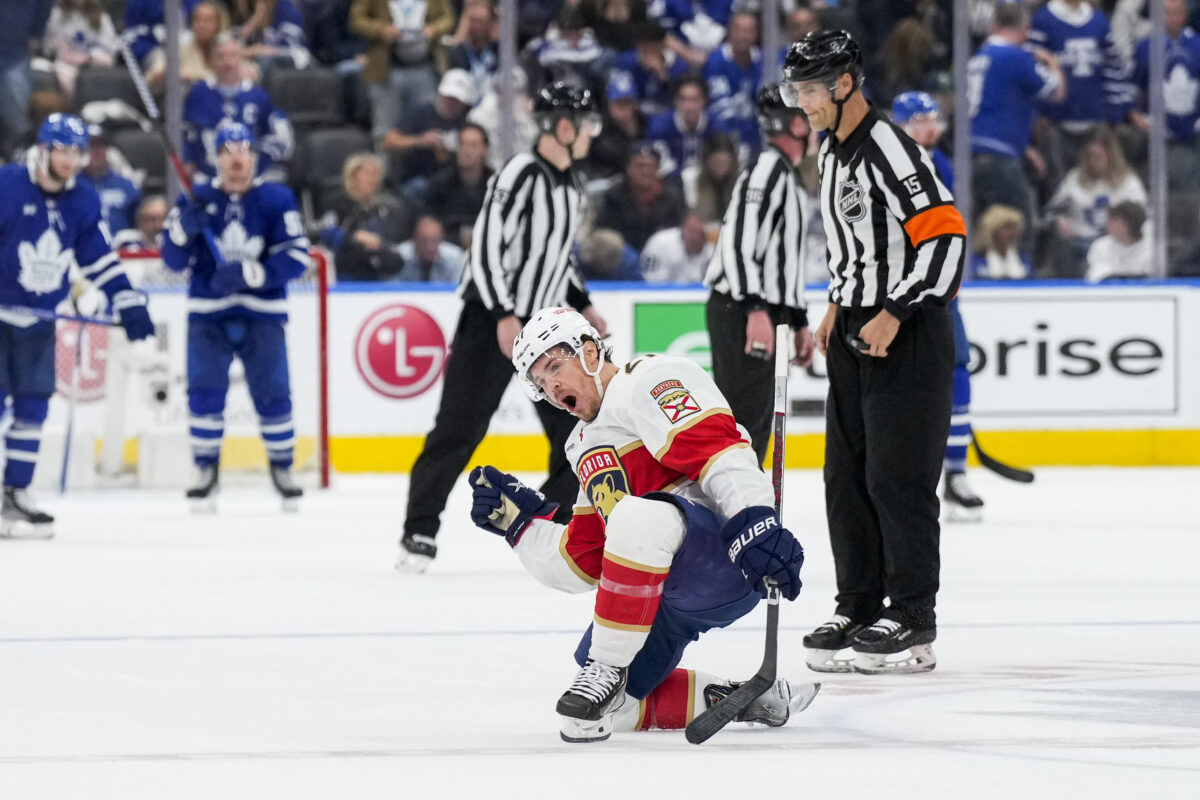 These two teams will face each other for the first time since then on Oct. 19, which is only four games into the season. With the changes that the Maple Leafs made, adding Tyler Bertuzzi, Max Domi, and Ryan Reaves, the tension between these teams could be even greater than it was last year, which for the fans will make the rivalry even better with agitators like the three newly signed Maple Leafs as well as Matthew Tkachuk and Sam Bennett on the Panthers.
Friday, Nov. 17 vs. Detroit Red Wings: First of Two Games Played in Sweden (2023 NHL Global Series)
These two are going to be some of the most entertaining games that the Maple Leafs have seen in a while. The Maple Leafs are going to Sweden to play in the 2023 NHL Global Series. The club has a history of drafting, signing, and trading for Swedish players, including the late Borje Salming.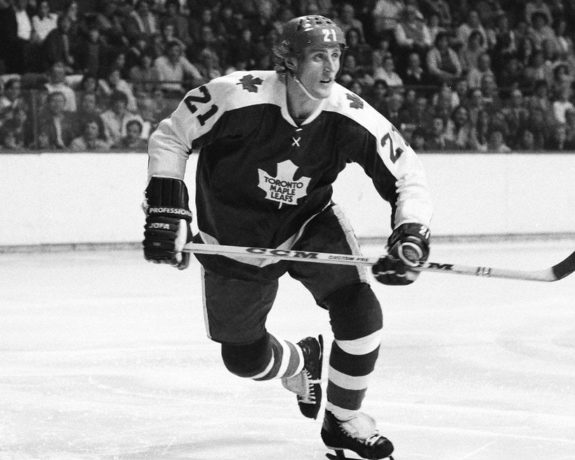 This is why this experience will be surreal; to bring Toronto overseas to play in Salming's home country and honour him will be unforgettable. This game against the Detroit Red Wings will be the game that the Maple Leafs and NHL decide to honour him, based on the fact that he only ever played for these two teams in his NHL career.
Sunday, Nov. 19 vs. Minnesota Wild: Second of Two Games Played in Sweden (2023 NHL Global Series)
The second of the two games will be focused on the Swedish players of the Maple Leafs and the experience for the fans both in Canada and Sweden. There are a few names that will be looking to have big games, like William Nylander, Timothy Liljegren, Calle Jarnkrok, Pontus Holmberg, and the newly acquired John Klingberg. 
Related: Maple Leafs' Knies Makes Huge Impression on Easton Cowan
---
Latest News & Highlights
---
There could also be an appearance from former captain and Maple Leafs legend Mats Sundin, who may even drop the puck in the ceremonial faceoff. Both of these games in the 2023 NHL Global Series should be marked on all Maple Leafs fans' calendars; it seems like it'll be a very cool experience to witness.
Saturday, Nov. 25 vs. Pittsburgh Penguins: Toronto's First Game Against Former GM Kyle Dubas
This game will be on almost every Maple Leafs fan's mind with the return of former general manager (GM) Kyle Dubas. After the drama that came with his departure and the chances that he has taken with the Pittsburgh Penguins this offseason, it makes the game all the more important. When Dubas left, it felt like it could have been a mistake by the Maple Leafs' ownership, but when they hired new GM Brad Treliving and he made the moves that he made, it gave Leafs Nation a new look at the team.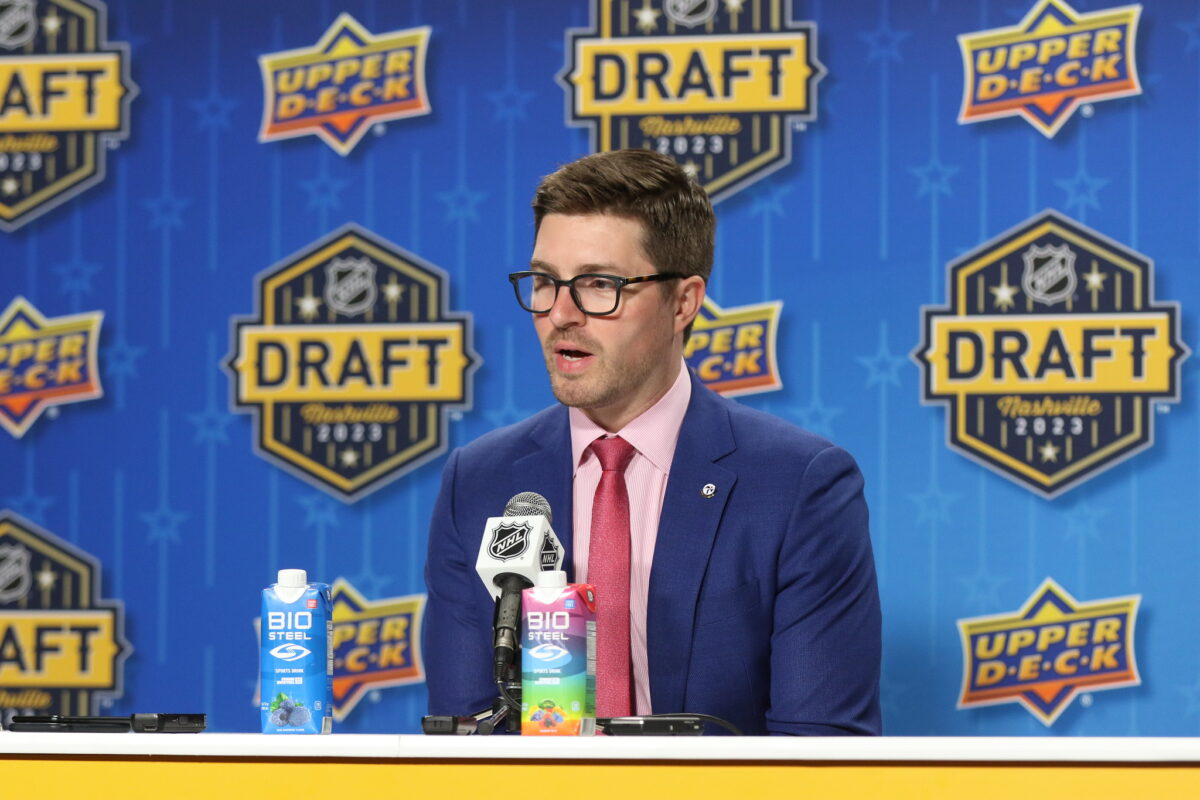 This game will carry a lot of emotion; many members of Toronto supported Dubas till the very end. Players like Auston Matthews, Morgan Rielly, and others felt that he gave them a very good chance to win, and when he was let go by the club, it felt that the organization had to grieve his departure. Now, it appears that the club is in full support of what Treliving has done and will most likely look to beat the Penguins in their first matchup of the season.
Honorable Mentions
Monday, Oct. 16, vs. Chicago Blackhawks: Toronto hosts 2023 first-overall pick, Connor Bedard.
Friday & Saturday, Feb. 2 & 3: 2024 NHL All-Star Weekend in Toronto.
Saturday, March 16 vs Carolina Hurricanes: Maple Leafs welcome Michael Bunting back.
Saturday, March 23 vs. Edmonton Oilers: Toronto hosts Connor McDavid.
Most Maple Leafs fans try to watch all 82 games that the team plays, but sometimes life happens and you can't watch them all. So it is good to look ahead at the team's schedule and highlight some of the notable games. This is why this article can be used as a guide to five must-watches during the Maple Leafs' season.