The Toronto Maple Leafs have invited Vladimir Dzurilla, goaltender for the Czechoslovakia national hockey team, to their training camp this September in Peterborough.
Dzurilla is 23 years old and has played for Slovan Bratislava in the Czechoslovakian Elite league since the 1959-60 season. He has been a goalkeeper for the national team since 1963.
Czech National's #1 Goaltender
Dzurilla played two games at the 1964 Olympics, earning a Bronze medal. He took over from Vladimir Nadrchal as the number one goaltender for the national team at the 1965 World Championships, playing five games without a loss. His fine play caught the eye of Maple Leaf officials, and the offer was arranged by way of a Czech newspaper reporter who has relatives living in Toronto.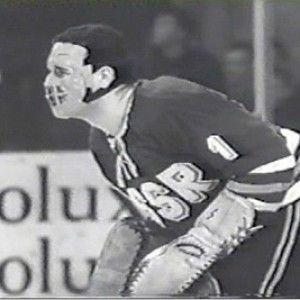 Toronto general manager Punch Imlach said that the chances of Dzurilla actually making it to Peterborough and the training camp are extremely slim. Players in Iron Curtain countries are never allowed to travel to Western countries and it's not likely that this instance would be any different.
In this case, Dzurilla would have to be given permission by the Communist government in Czechoslovakia to leave and take part in the tryout with the Leafs.
Another possible complication is that for Dzurilla to gain the tryout with Toronto, he must agree to a guarantee that if he is deemed ready for professional hockey, he must be willing to turn pro with the Leafs or one of their farm clubs.
Rangers Seek Nedomansky
Dzurilla is the second Czech player in recent weeks to be considered by an NHL club. Recently the New York Rangers attempted to seek permission from the Czechs to bring star forward Vaclav Nedomansky, 21, to North America for a tryout. Nedomansky, a six-foot, two-inch, 205-pound right-winger, is a rising star with the Czech national team. In the most recent World Championships, he scored four goals and two assists in six games. There has been no response from the Czech government to the Rangers' inquiry.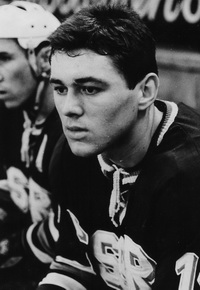 Only two weeks ago, veteran Czech hockey star Vladimir Zabrodsky, 42, managed to escape from Czechoslovakia.  He turned up in Geneva, Switzerland, and asked for political asylum for himself and his family.
Zabrodsky is considered to be the finest hockey player every produced by Czechoslovakia. He played this past season in the Czech Elite league after spending three years under suspension.
In 1947 the Boston Bruins offered Zabrodsky a contract, but he was not allowed to leave the country.
Because of this development, the chances of any Czech players actually gaining permission to attend North American training camps have been greatly reduced.
Rangers – Bruins Deal?
The Boston Herald has reported that the New York Rangers and Boston Bruins have completed a one-for-one trade that would see centre Earl Ingarfield move from the Rangers to the Bruins for truculent forward Reggie Fleming.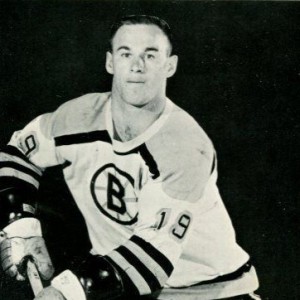 Although the Herald reported the trade to be complete, neither club has confirmed the deal.
Fleming is coming off his finest NHL season.  He scored 18 goals and added 23 assists for the Bruins in 1964-65, with 136 penalty minutes.
Last season with the Rangers Ingarfield scored 15 goals with 13 assists.  He was traded to Montreal at the June NHL meetings, but reclaimed by the Rangers in the Intra-league draft a couple of days later.
Both players said that they knew nothing of the supposed trade.
McKenzie in Hot Water
In other Rangers news, recently-acquired forward Johnny McKenzie was involved in a car accident in Kelowna, B.C. and has been charged with running a red light. Two young girls were injured in the collision. Their condition is not known.
McKenzie spent most of last season with the Chicago Blackhawks, scoring eight goals and 10 assists in 51 games.  He was traded to the Rangers at the June meetings along with Ray Cullen.  Dick Meissner, Tracy Pratt, Mel Pearson and Dave Richardson went to Chicago in return.
Habs Sign Desjardins
The Montreal Canadiens have signed former Toronto Marlboro goalkeeper Gerry Desjardins. Desjardins, 21, is a native of Sudbury, Ontario. He spent last season as the Marlies' number one goalie, but the Maple Leafs declined to offer him a contract to turn professional.
It's likely Desjardins is ticketed for Montreal's CPHL farm team which will play in Houston this season. Last year with the Marlboros, he played 53 games, posting a 3.81 goals-against average.
The Canadiens had a good look at Desjardins in the OHA Junior A playoffs, as the Marlies eliminated the Montreal Junior Canadiens, thanks in large part to Desjardins' work in the Toronto goal.
Retired police detective, involved in hockey at all levels for over 50 years. Member of Society for International Hockey Research and presently a video analyst for the leader in advanced hockey analytics (we work exclusively for 2 NHL clubs, and provide advice on an ad hoc basis to many other clients). Currently the Assistant General Manager for the Pelham Pirates of the Greater Ontario Junior Hockey League. Previously owned the Faceoff computer hockey simulation and also provided all player ratings for the EA Sports series of NHL computer games from the late 90's into the mid 2000's.