There's no doubt that the St. Louis Blues are preparing for one of their most exciting seasons in the club's 47 year history. From new jerseys, great off-season personnel moves, and making up for a disappointing finish to a record-breaking season last year there sure is a lot to get excited about.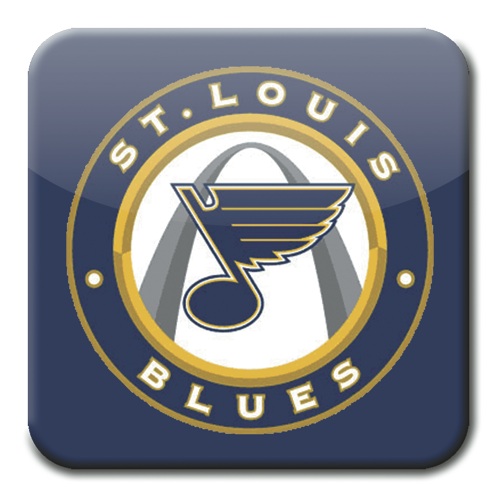 With all of that said, there are a select few Blues members who are in the hot seat this season for various reasons. The following players (and one coach) need to make sure they have a big year in order to secure their future with the club, and to ensure the Blues success overall.
Excited to be @BPVSTL for the @StLouisBlues Ice Breaker tomorrow. Join @PaulyWalnuts26 @apetro_27 @OSH74 Jax and myself. #jerseyunveil

— David Backes (@dbackes42) August 24, 2014
6 Blues on the Hot Seat
Here are the 6 players who truly need to keep their game at peak levels to ensure they stay in St. Louis, and they help the organization get over its seemingly endless playoff woes. Those listed are in no particular order.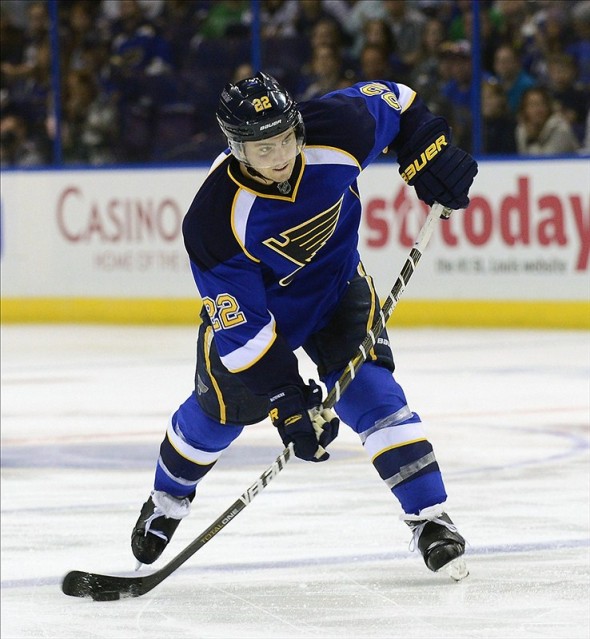 1. Kevin Shattenkirk
Shatty has been one of the league's premier D-men for almost all of his young 4-year career, but he has been the focus of some trade rumors as of late. His transitional game will need to stay top-notch and he will need to refocus his defensive zone play in order to continue his impressive developmental course, as well as to avoid the hot seat and boost the team to new heights.  
2) Sorely underrated. Kevin Shattenkirk was 13th in the league for PP production last season (26) #NHL — McKeen's Hockey (@mckeenshockey) August 19, 2014
He is already a leader on and off the ice, but nothing is sacred when chasing the Cup. If he can repeat his 45 point season (10 G, 35 A) from a year ago and improve upon his plus-1 rating next season he'll solidify his place on the team, and in Blues history.
2. Brian Elliott
This should come as no surprise to Blues fans or to Ells himself that he is on this list, given that every year he seems to be in a hot seat type of scenario for one reason or another. What places him on this list for the upcoming season is his increased role as the 1A goaltender, and his duties in mentoring semi-rookie and last year's AHL goalie of the year Jake Allen.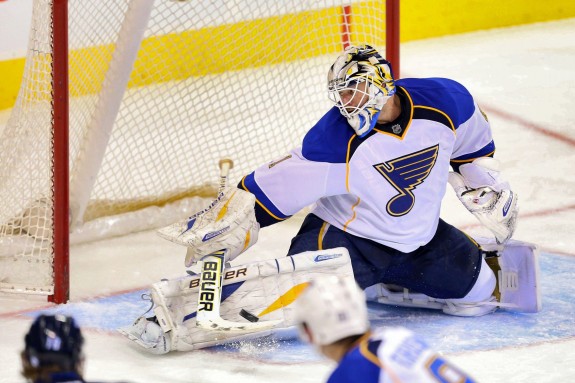 Brian Elliott has had a long and cumbersome history when thrust into the limelight as a number-1, but has shown more consistency throughout his development. In the 2011-12 season he was 2nd overall in the league in shutouts with 9 (behind the LA Kings Jonathan Quick who had 10), a feat he accomplished as a back-up.
Bold prediction Brian Elliott and Jake Allen win the Jennings Trophy #stlblues #nhl

— Michael (@DAVIDBACKES42) August 24, 2014
If Elliott can stay supremely focused, like he did while playing behind Jaroslav Halak, and if he can finally overcome his confidence issues as a starting goalie he will be one of the most valuable players on the team, and across the NHL. If he stumbles fans will need to hope that Allen is as ready as many think he is to keep deep playoff run hopes alive in St. Louis.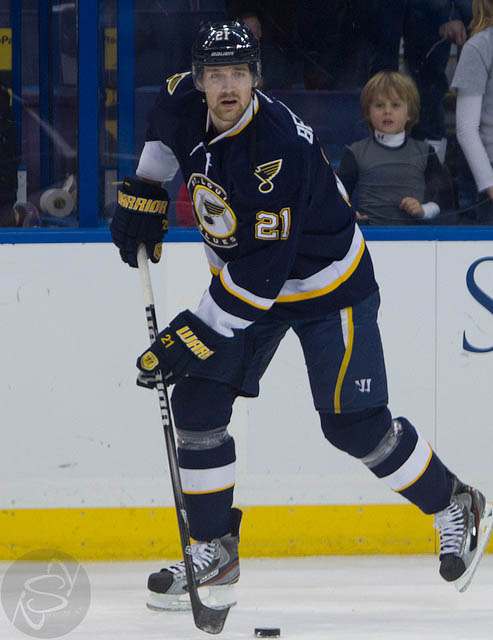 3. Patrik Berglund
Another obvious choice for this list is the guy affectionately known as Bergy. He may have been a bit of a disappointment with his lackluster play and ability to miss the net consistently last season, but he is a St. Louis favorite, and has shown flashes of brilliance in the past. His 32 points (14 G, 18 A) last season were well below his potential, and if it wasn't for his streaky scoring post-Sochi Games, he even may have missed eclipsing 25 points.  
Patrik Berglund rips in his second | Watch the video … http://t.co/GXgiRKM9AR — St. Louis Blues News (@SLouisBluesNews) August 19, 2014
That's enough to put any supposed top-6 player on the hot seat. However, the 2014-2015 season holds great things for Bergy as he will be in a decreased scoring role on the 3rd line (or 1-C line as some speculation points to) where less is demanded of him and where he can focus on his stellar two-way play to carry the team. This very move may save him from being trade bait public servant number-1 throughout the upcoming season. If he can manage to find his quick hands in small areas though, he could very well break out of this 2 year slump with a vengeance, something every fan is hoping for.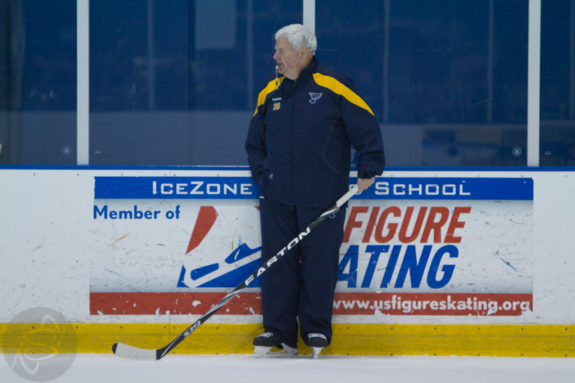 4. Ken Hitchcock
When an organization only renews its Head Coach for 1 year it sends a pretty clear message that it's time to put up or shut up. This is the very situation Blues coach Ken Hitchcock finds himself in going into the 2014-2015 season. The good news is in his 199 games as head coach for the Blues he has amassed a .668 percent win-percentage (125-55-20, which is very high for those wondering) and has broken the regular season franchise record for most wins in a season at 52.
Ken Hitchcock will focus on lineup pairs in 2014-15 – http://t.co/5nXE57QMLZ

— St. Louis Blues (@NHLBlues_fans) August 18, 2014
This shows that the players buy into his systems and work ethic, and that matches the Blues style of hockey. What it could spell is another early exit from the playoffs and a new job search for Hitch if he can't find a way to motivate his players and adapt to other coaching styles in-game this coming year, especially as the playoffs begin to loom. If he can manage to find line combinations with great chemistry, improve upon the sporadic power-play, and keep his team focused for the regular season and playoffs he'll be behind the Blues bench for a much longer time. That is a lot of "ifs" to consider though.
5. TJ Oshie
Oshie is coming off arguably his best year ever, between his heroics in Sochi and his breakout 60-point (21 G, 39 A) campaign, so it may come as a surprise to see him on this list. What fans must remember is that if he cannot find a way to replicate last year's production and continue his development with the Blues, he will certainly be great trade bait moving forward.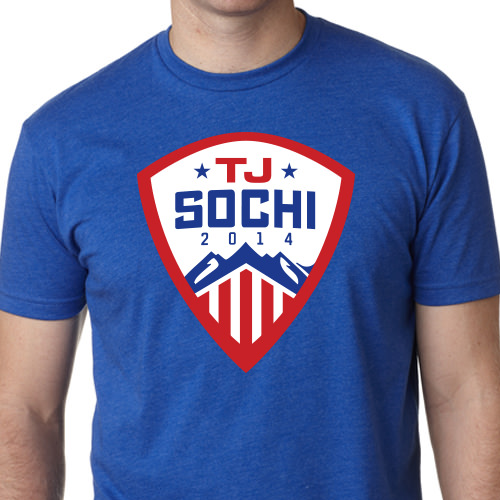 As much as fans would hate to see Osh go, if the club feels they can get closer to a Cup by trading for another top-6 forward they will do so. This means that Oshie will need to stay supremely focused, and as dynamic as ever to ensure he dons the Bluenote and helps bring the Stanley Cup to this amazing city in the near future.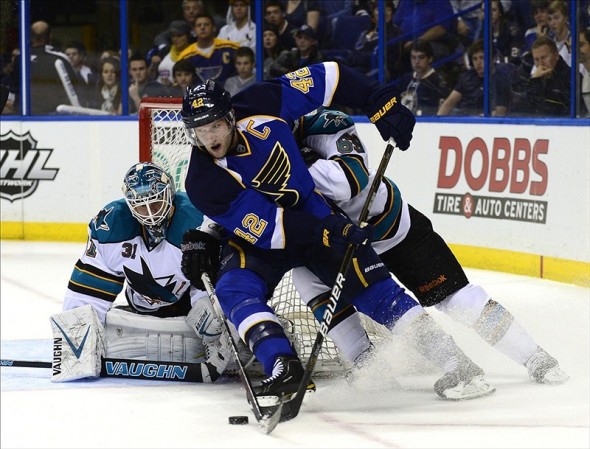 6. David Backes
Here's another Blues member that most fans don't ever want to part ways with. He's the captain of the squad and he epitomizes what hockey, more specifically what Blues hockey, is all about. His team play and work ethic are a joy to have on the roster, and his off ice work in the locker room and the surrounding community is second-to-none.  
NHL star David Backes to lead the @A4A_org team at Trails for Tails walk/run benefiting @5_Acres Animal Shelter http://t.co/0blGdvsONG

— Hollywood Dogs (@HollywoodDogs) August 23, 2014
However, seeing as Backes has been a team leader though 3 separate coaching changes now (Murray, Payne, and now Hitchcock) there won't be many other personnel options left to change, outside of shipping out the captain himself.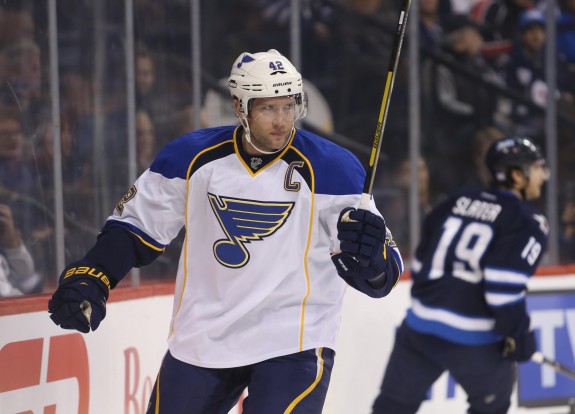 The good news is David is coming off of a great season that saw his production increase dramatically from what it had been over seasons past, and a season that saw his determination reach new heights. If he can stay healthy this season and come close to matching his 57 point campaign from a year ago (27 G, 30 A) we'll see plenty more of the All-American captain for years to come. If not, we may have to part ways with one of the most beloved Blues of all time to chase the elusive end prize.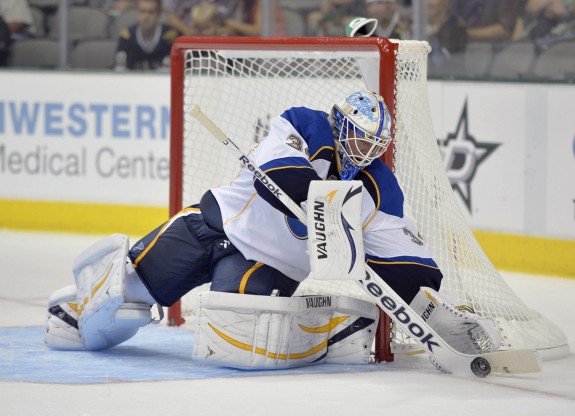 What this All Amounts to
At the end of the day hockey will always be among the greatest sports in the world, but will also always still be a business first in owner's and GM's minds. Though most of those listed in the hot seat will exceed the team's expectations for them, the Blues organization will inevitably have to part ways with most to all of them at some time to keep moving forward.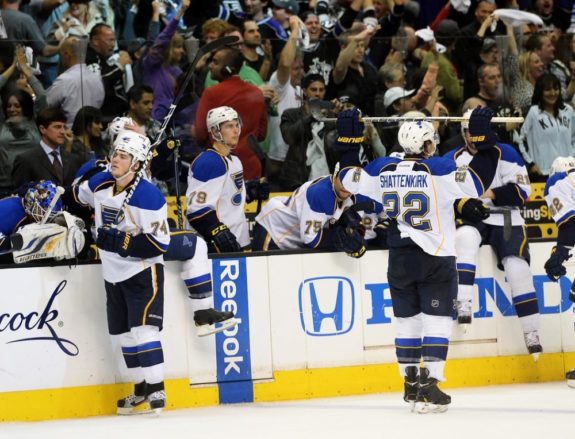 There will definitely be gloomy days ahead when that time comes, but let's hope those listed can stay focused throughout the 2014-2015 campaign and beyond, and bring home Lord Stanley's Cup before they leave the Gateway to the West.
Like what you've just read? Follow me on Twitter: @pep30