On Monday night, Dan Carcillo was at it again, but this time he really paid for it.  He received a 5 minute major for boarding and a game misconduct.  Following the game, he was told by the NHL to sit down and wait for what was coming his way.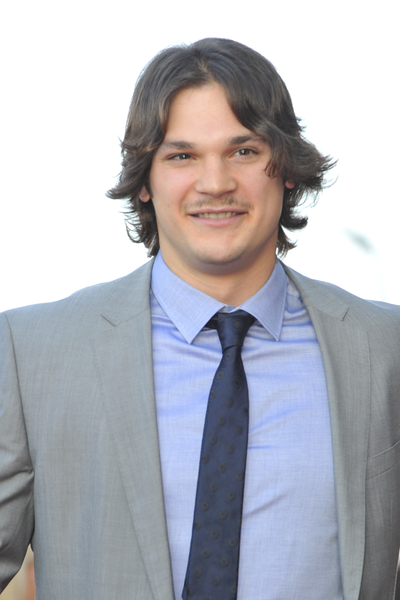 In October, I wrote about Carcillo's first looming suspension of the year, the 9th of his career.  Read it here.
Plain and simple, he is a repeat offender. Below is the play. (courtesy of youtube.com & LoFFEN1987)
Although it may seem pretty cut and dry, It took two days for Brendan Shanahan and his NHL Department of Player Safety to deliberate and come down on the player.  My sense on the play is that this is another nasty shot for a guy that doesn't seem to be getting the message.  In the end Shanahan and company ruled that the Carcillo hit on Edmonton's Tom Gilbert was a violation of boarding rule 41.1, which states:
'The onus is on the player applying the check to ensure that his opponent is not in a defenseless position and if so, he must avoid or minimize contact.'
Shanahan ruled that Carcillo finishes High and Hard and uses the boards as a weapon.  He even says that 'Carcillo explodes into Gilbert'.  These are fairly ironic terms to be used by the league's rule enforce on a guy who's twitter handle is @CarBombboom13 (hmmm?).  Here's the video of Shanahan assessing the play (courtesy of youtube.com & NHLvideo)
The punishment handed down by the league is for the Chicago Blackhawks to be without their tough guy, their adrenaline guy, their rat.
Carcillo was handed a 7 game suspension and will forfeit in excess of 66 thousand dollars.  Ouch!  That's a hefty chunk of change to be sure.
But I have to admit, I've changed my tune a bit on this player this year.  Haters can refute Carcillo, but he is no chump.  He definitely helps the Hawks win games.  He adds a factor that is impossible to measure but he is definitely a difference maker.  Heck he's 11th in team scoring with 11 points in 28 games.
What is most disappointing for the Hawks is the timing of the ordeal.  They will now be without Carcillo for tonight's clash with the Philadelphia Flyers, his former team, and the team that the Hawks defeated to win the 2010 Stanley Cup, not to mention a team that is right behind them in the overall standings.  He'll also be out of action for a home against one of Chicago's biggest nemeses, the Detroit Red Wings at a time in the schedule where these two teams are separated by a mere point.  A pair of wins for the Wings puts the Hawks in 4th or even further down.  These are games that the Carcillo factor will surely be missed.
If Chicago is going to be an impact team in a hard fought couple of playoff months, they will definitely need a healthy and legal Dan Carcillo.
Gilbert who was the victim on the play is injured and will miss at least one game and is day to day on when he'll get back into game action.
Funny Chicago Fact:  While Dan Carcillo is surely the center of attention in a hotbed of hockey stars in Chicago.  He has only amassed 82 minutes in penalties so far this season.  Although that is good enough to tie him with Derek Dorsett of the Blue Jackets for 5th in the league for total PIMs, I use the word only because the Blackhawks record for most PIMs in a season is 408 by Mike Peluso.  Carcillo is nowhere close.  It really begs the question, has the game changed that much since 1991-92.