Reports are starting to roll in. The LA Kings, Anaheim Ducks, Edmonton Oilers, Calgary Flames, and San Jose Sharks have all unveiled plans to move their minor league affiliates to the West Coast. The AHL moving west may not seem like a huge deal (and even heartbreaking for cities losing clubs), but the benefits are bigger than you might imagine.
AHL Moving West to Oregon Trail California
Five California teams will make up new AHL Pacific Division. Affiliates for Sharks, Flames, Oilers, Ducks and Kings.

— Stephen Whyno (@SWhyno) January 29, 2015
Minor league hockey is not completely brand new to the west coast. The ECHL has had teams in Stockton, San Francisco, Bakersfield, and Ontario. But the AHL is a cut above and this will bring a higher caliber of hockey to the Golden State.
Norfolk to San Diego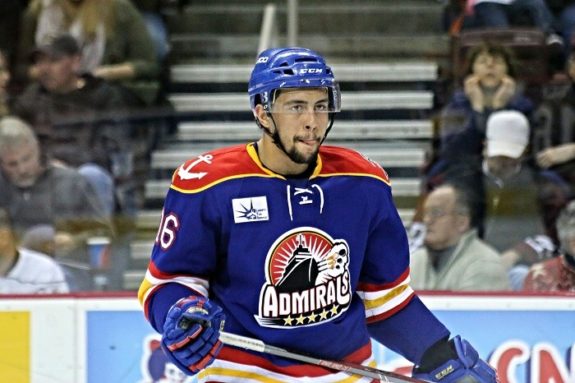 Talk about an upgrade. No offense to Virginia, but the beautiful weather of San Diego will make the Anaheim Ducks prospects twice as productive. Well, not really, but the road to Anaheim is about 30 times shorter when you're traveling from San Diego. The Norfolk Admirals are currently the second farthest from their parent organization of these teams.
San Diego has been very good to its teams when they have had them. Unfortunately, they haven't managed to stay there long. THW writer, Chau Vo contributed his take on San Diego hockey. The Gulls even won 5 league championships in San Diego's most recent foray into hockey.
Manchester to Ontario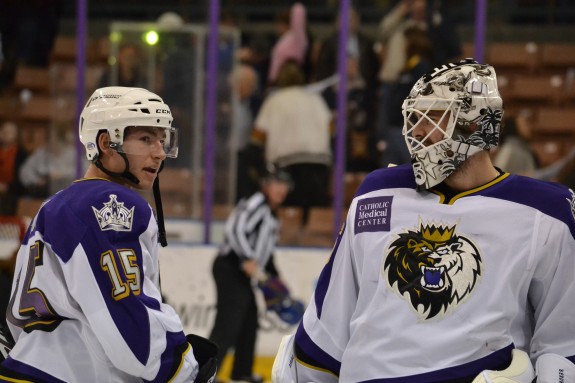 The Kings affiliate in New Hampshire owns the longest commute to their parent's home ice. Over 3,000 miles separate Staples Center and Manchester's Verizon Wireless Arena. A 40 mile drive east on New Hampshire's 101 freeway will take you to the Hamptons. It's only fifteen miles to Venice Beach from the Staples Center. Now, Monarch players will have to fight hellish LA traffic during rush hour.
Oklahoma City to Bakersfield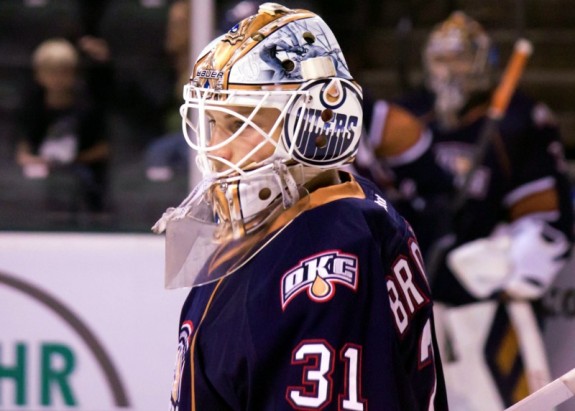 Oklahoma City never really struck me as a hockey town. But then again, Bakersfield, which anyone outside of California has very limited (if any) knowledge of, is no prize either. Bakersfield, a farm town about an hour north of Los Angeles, is actually a hub for minor league sports. Three other teams call the small town home. The Oilers franchise will represent the midway point between the new West Division teams.
Worcester to San Jose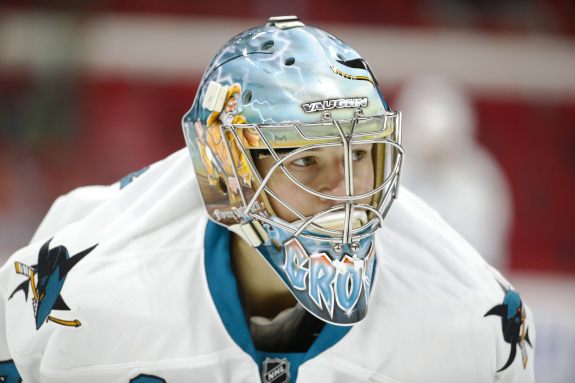 Perhaps the most interesting move of the group belongs to San Jose. Worcester, Massachusetts had the strange identity of being closer to the massively popular Boston Bruins than the Bruins' own affiliate in Providence. And the story doesn't get any less weird after the move. The Sharks will move in with their older brother to SAP Center in downtown San Jose. Until the Sharks can find a suitable arena in the Bay Area. There have been talks of moving into a soon-to-be abandoned basketball arena in Oakland. But that is all in the planning stages.
Glens Falls to Stockton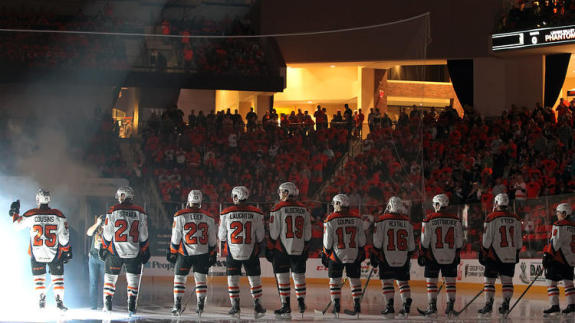 In another nomination for strangest choice in hockey town, Stockton, California throws its hat into the ring. Known for Pacific University, Stockton is a relatively small town south of Sacramento. Currently, the Thunder of the ECHL reside in Stockton. Adirondack and Manchester, once close in proximity are now separated by a long, severely boring stretch of the Interstate 5.
What This Means For California Hockey
As all of the random mileage facts have illustrated, the main benefit of the AHL moving west is that NHL teams will be able to take a bus to their prospects. This makes call-ups easier and quicker. With all of these new AHL teams clustered together, their schedules will loosen up as well. Instead of traveling for hours to make a game, teams will be less than two hours from each other by plane. This redesigned schedule allows for more practice time as well.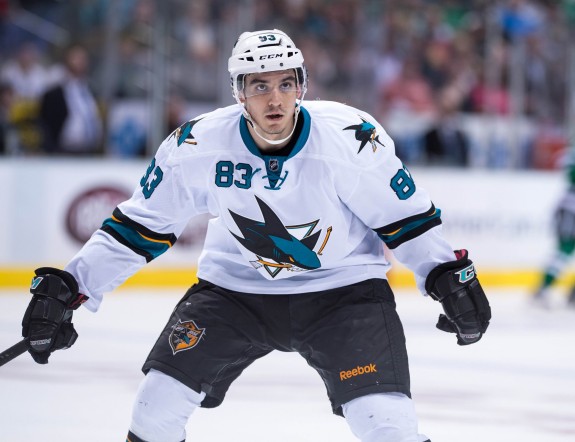 Whenever NBCSN has a game late for the east coast in California, there will be at least one instance of a commentator mentioning "growing the sport of hockey in California." The addition of these AHL teams will only continue the development of young players. Kids growing up all over California now have teams to watch the sport. Count on it, within the next generation, California will contribute more to the NHL than ever before. And when that kid makes it big, he'll mention the time when he was four years old watching AHL hockey in sunny California.