Contrary to what fans on Facebook, Instagram, or Reddit might think, being the general manager of a hockey team is a very tall order. You have the task of making your team great right now while also preparing them to compete 5-10 years down the line. Even the smallest moves require extensive consideration of many, many different factors.
Ducks GM Bob Murray, a former defenseman for the Chicago Blackhawks from 1975-90, replaced Brian Burke in November 2018. Murray's performance, while not stellar, has been on the better side of "okay," though he has received ample criticism for not making a big splash. When it comes to the Anaheim Ducks, however, making a splash can be especially difficult.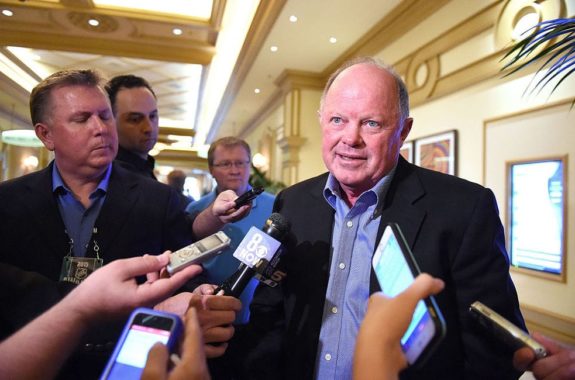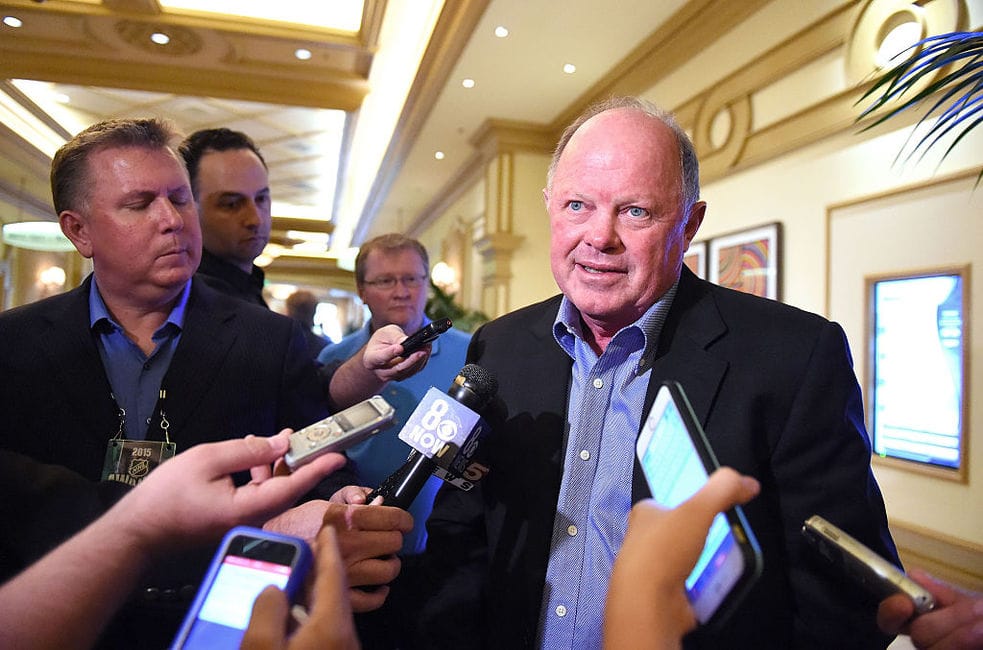 "It's Harder Than I Thought."
On the night of the 2018 NHL Draft, Murray gave a brief but insightful interview with The Athletic's Eric Stephens. In the interview, he noted that he was going to take a hard look at the team's leadership – Ryan Getzlaf, Corey Perry, and Ryan Kesler – and see what he could do. There was even some buzz about a trade involving Perry, which analysts like Travis Yost were quick to evaluate.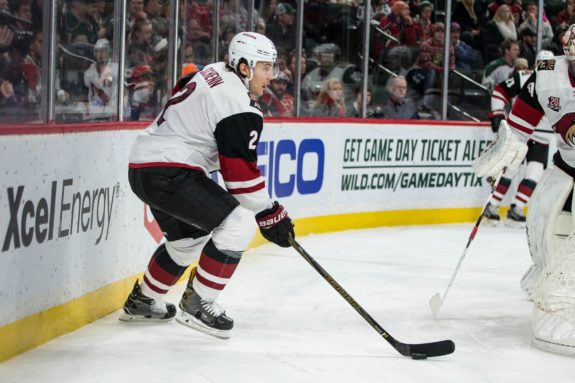 If you've been paying any attention, those changes haven't come. Offseason additions to the team include forwards Carter Rowney, Brian Gibbons, Anton Rodin, and Ben Street as well as defensemen Luke Schenn and Andrej Sustr and goalie Jared Coreau – not exactly the John Tavares that some bright-eyed Ducks fans were hoping for.
Making a big change has, as Murray confessed to Stephens, been "harder than [he] thought (from "Bob Murray Says Ducks' Status Quo Isn't Acceptable, Vows Changes" – The Athletic NHL 06/23/18). There was also some shifting with the team's coaching staff, but again, not the big change fans were waiting to see.
Randy Carlyle remains at the helm but he will be assisted by former San Diego Gulls assistant coach Marty Wilford and not Steve Konowalchuk, whose contract was not renewed.
Difficult Ducks
So, what makes things so difficult for Murray? For one, the Ducks are a small-market team. Unlike Toronto, fans won't continue showing up in droves if the team has several bad years, which means that trading assets to make a big push is an even bigger risk.
If there's been a "win-now" opportunity under Murray, it was during the 2014-15 season, when the Ducks lost to the Blackhawks in a nail-biting Western Conference Final. Some could argue that Ryan Kesler was that big move, but another asset could have pushed the team into the Stanley Cup Final and likely have gotten them a second championship.
Another big difference is that, unlike bigger-market teams, the Ducks operate under an internal budget, which Curtis Zupke of the LA Times describes as "well under the NHL salary cap." Not only does Murray have to keep big contracts under the NHL's rules, but he also has to make the roster work internally.
The Contracts That Keep on Taking
The big three: Ryan Getzlaf, Corey Perry, and Ryan Kesler. Angry fans will say "But those contracts were Murray's fault! He has to fix this now!" Yes, Murray did sign the contracts, and for good reason. Ryan Getzlaf and Corey Perry earned their paydays — average annual values (AAVs) of $8.25 million and $8.63 million, respectively.
The contracts were both signed in March 2013 at the end of a lockout-shortened season. Despite playing only 44 games, Getzlaf put up 49 points, building on his impressive tenure with the team. By the end of the 2012-13 season, Getzlaf had 521 points in 556 games, all with the Ducks.
Perry's numbers were a little less impressive in the abbreviated season, but he had notched 37 goals the season before and had won the Hart and Rocket Richard trophy one season earlier, tallying 50 goals. It should also be noted that in the three seasons that followed his contract signing, Perry scored 43, 33, and 34 goals.
Kesler's new deal is huge. Six years, $41.25 million. ($6.875M AAV).

— Eric Stephens (@icemancometh) July 15, 2015
Ryan Kesler's six-year, $41.25-million contract was a risk that initially paid off but may prove to be worse than expected. In that first season, Kesler scored 22 goals and was the runner-up for the Selke award. Hindered by hip injuries, the 2017-18 season was a poor performance and his health remains a huge question mark.
Not surprisingly, having $23.755 million a year tied up in three players proves to be a massive hurdle to adding any new contracts. Couple that obstacle with the team's need to stay competitive and the internal cap and you are looking at a nightmarish game of Tetris, one that fans shouldn't expect much out of.
What the Future Might Look Like
The already-competitive Pacific Division beefed up this off-season. Names like Erik Karlsson, Max Pacioretty, and Ilya Kovalchuk were added to teams that have proven themselves to be tough competitors for the Ducks. Some fans have called for Murray's job, citing his lack of ammunition in this arms race.
The reality, however, is that the Ducks can't be a part of the race. If Perry gets moved, the return will not be pretty. Kesler's health is an uncertainty that is really difficult to gamble with: what happens if Murray makes a move to replace him and then Kesler returns? The Ducks will be on the hook for contracts they can't afford.
The best thing the team can do during the arms race is to batten down the hatches and ride it out.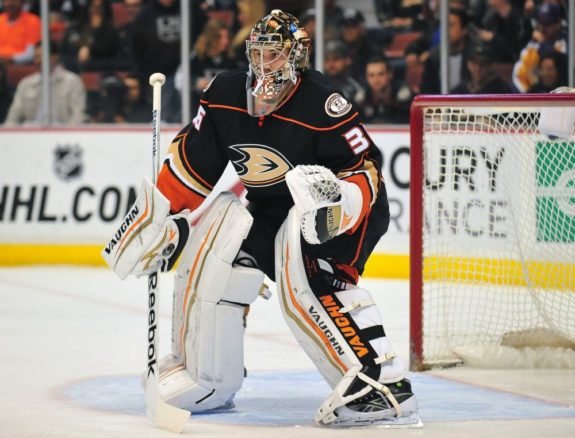 With an excellent goalie, a great defense, and skilled forwards, the team is still very much competitive. They rallied back from massive injuries to take second in the Pacific last season. It's not unreasonable to expect that, with a healthy roster, some changes to their systems, and an injection of youth, the Ducks could absolutely compete in a stronger Pacific.
Not convinced? There's a bright side to the worst-case scenarios. Should the Ducks bomb out, they will get a better pick in what could be a very strong center draft. As the veterans get older, the team may decline further and the quality of those draft picks could improve. Come 2022, the team could be stacked with high-level prospects and finally have the breathing room to sign an elite veteran to lead them.
A lifelong Orange County resident, I've been going to Ducks games since I was a kid. I graduated from Loyola Marymount University with a degree in Screenwriting and have been using it to write professionally ever since. Get me a slice of pesto pepperoni pizza and a hockey game and I'll be a very happy camper!
Twitter: @zachstava