Since making his NHL debut in the 2020-21 NHL season, Bowen Byram has missed far more games than he's played. Injuries have ransacked the Colorado Avalanche roster this season, and Byram hasn't been immune to the injury bug, missing 38 games.
He's back in the lineup now, however, and the Avalanche need him more than ever. The defensive corps has been the most recent group to get banged up, and Byram has been carrying the load. With two goals and four assists in his last seven games, he has been a great two-way performer when the team needed it most – pushing them back into playoff contention.
Injuries Have Defined Byram's Early Career
When Byram was selected with the fourth-overall pick in the 2019 NHL Entry Draft, he was almost as highly touted as the defenseman the Avalanche took with the fourth-overall pick two years earlier – Cale Makar. However, in his first three NHL seasons, he has managed just 66 games thanks to injuries.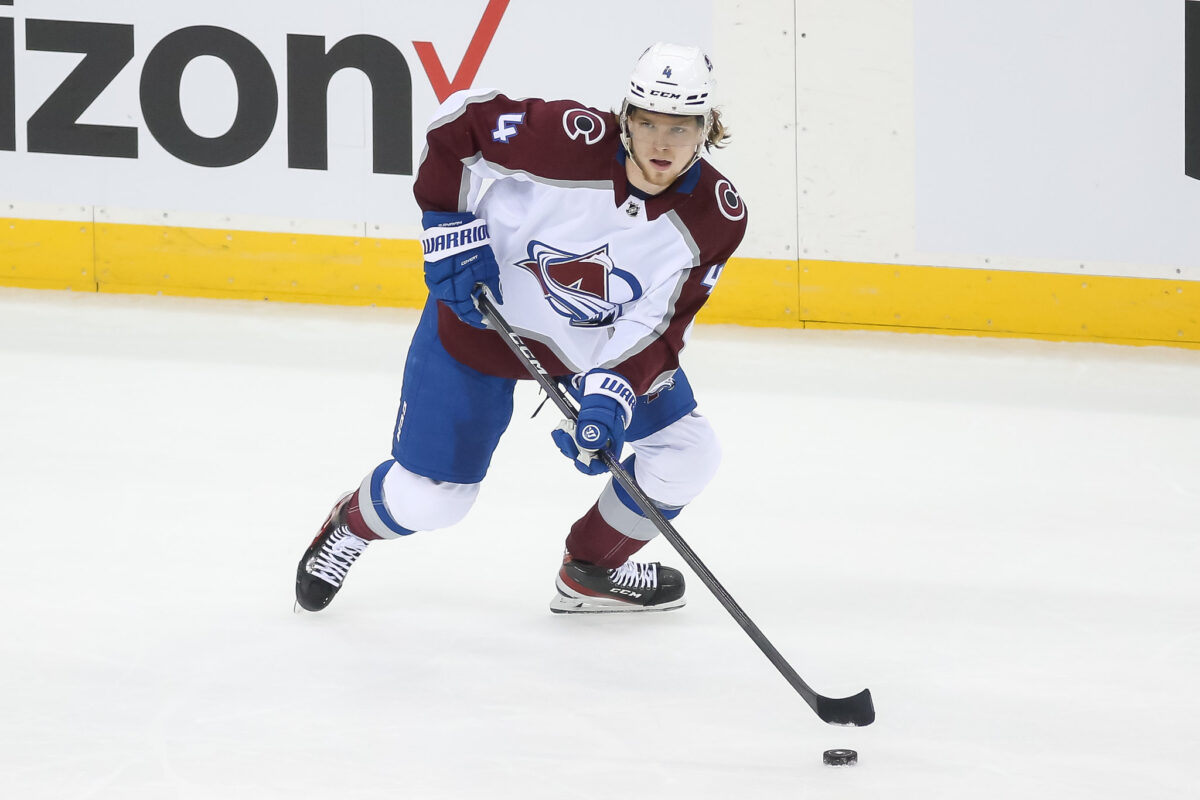 Concussion issues have been the main culprit, holding him to just 19 games in a rookie season when he only managed to score two points. He was off to a decent start in 2021-22, but then the concussion issues flared up again. He wound up taking almost three months off before returning to the team in April. He played 30 games in the 2021-22 regular season but played in all 20 of Colorado's playoff games in the run to the team's third Stanley Cup.
Related: Avalanche's Bowen Byram a Welcome Return to Defensive Group
---
Latest News & Highlights
---
Byram managed two goals and three assists through the first 10 games of this season before going back on the shelf for 38 games with a lower-body injury. It looked like more bad luck for the young defenseman, but he returned in the nick of time. Colorado has been without Makar, thanks to concussion issues of his own, and Erik Johnson just went on the injured list, as well, and there's no timetable for his return. Byram has stepped up in their absence, helping the Avs to a 4-1-2 record over the last seven games.
Byram's Flashes of Brilliance Show His Potential
Byram hasn't played that much in the regular season, but his biggest impact came in the Avalanche's run to the Stanley Cup in 2021-22. He appeared in every playoff game in what was the most durable stretch of his career and easily the most consecutive games played without injury. He didn't score a goal but had nine assists in those 20 playoff games and was a physical force. He piled up 15 hits in the four-game sweep of the Nashville Predators in the opening round and carried that grit throughout the playoffs.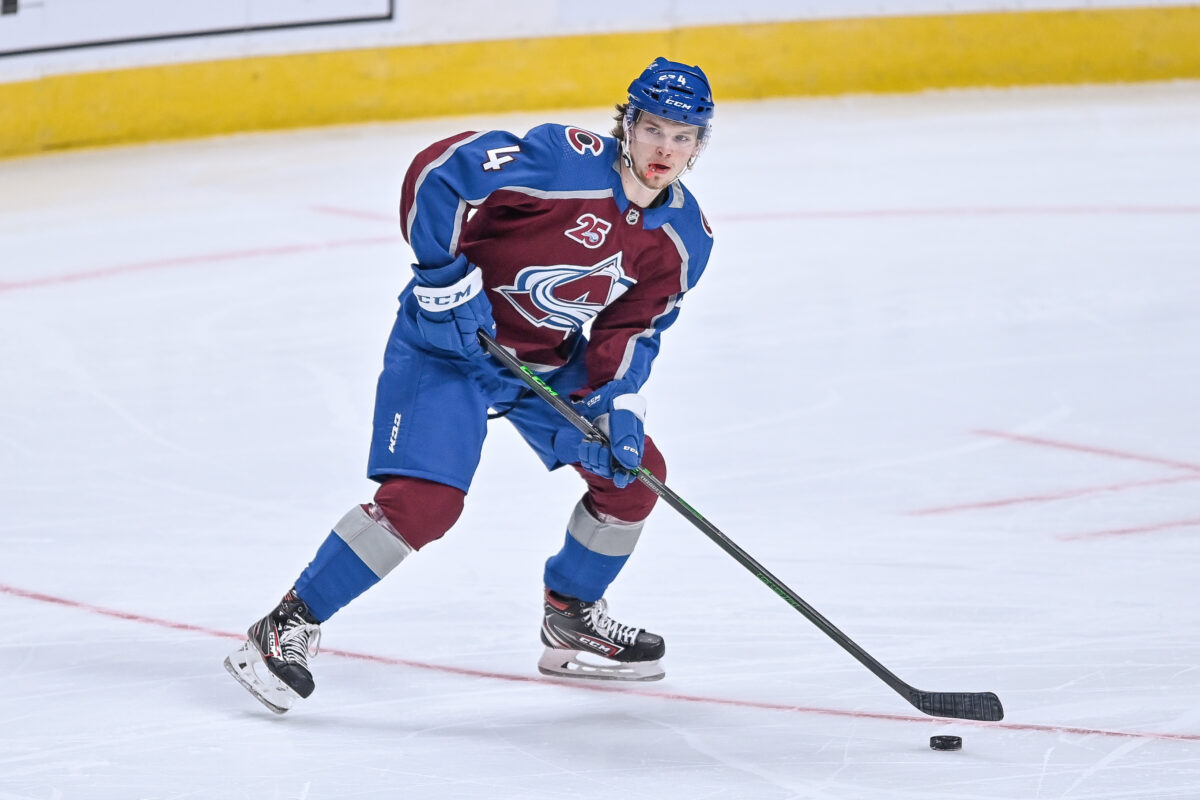 Now that he's more comfortable back in the lineup in 2022-23, Byram's offensive game has picked up, too. He has points in four of his last five games and had his first multi-goal game in a 4-1 win over the St. Louis Blues on Feb. 18. The offensive game hasn't been his calling card so far, but it looks like it's starting to ramp up for him.
Related: Bowen Byram is a Bright Spot on the Avalanche Blue Line
Through 17 games this season, he's tallied a modest four goals and seven assists. However, Byram's performance in the 2022 Playoffs shows that the longer he remains healthy, the more he develops a groove. His best individual season produced five goals and 12 assists, but he's just getting started. If he can stretch out this run of games through the end of the season, he could put up some respectable numbers.
Why the Avs Need Byram Now More Than Ever
For the first time all season, there is uncertainty on Colorado's blue line. The defense managed to dodge the injury plague – until now. One only needs to look at Byram to see how severe Makar's concussion woes could become. Johnson has dealt with injuries in the past but was one of just five players to appear in Colorado's first 51 games.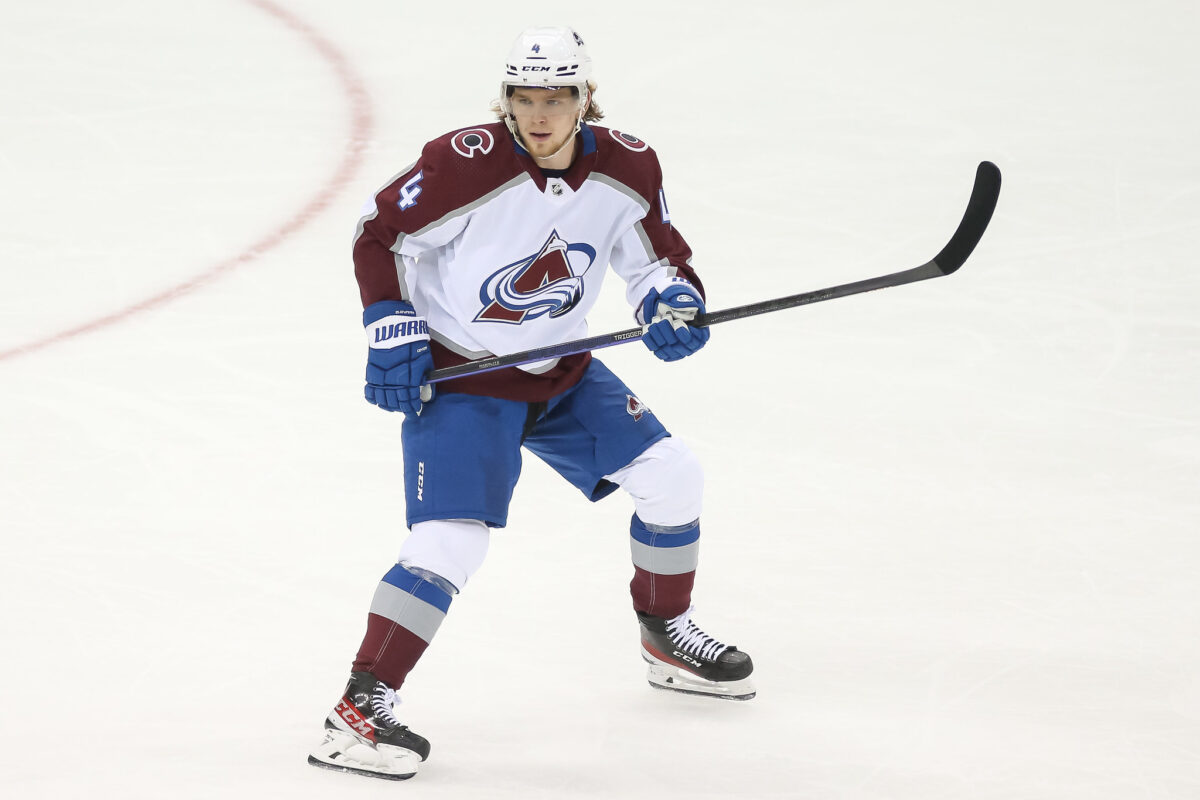 The Avalanche are now third in the Central Division but are only two points ahead of the Minnesota Wild and four points ahead of the Calgary Flames. The end of February will be an important stretch, with four games in six days – including crucial divisional tilts against the Winnipeg Jets and Flames. The Avs will almost certainly have some roster shake-ups during that stretch, meaning any consistency brought by players like Byram will be critical.
All facets of Byram's game seem to be clicking right now, and if Makar continues to miss time, they need a collective effort to fill that void. However, he's showing he can lead the way, especially with the Avs' offense clicking. The Avalanche have scored 13 goals during their three-game winning streak, and Byram's been involved on both ends of the ice. When Colorado drafted him, they expected him to be an integral piece of the future. Hopefully, his time to prove that is now.
---
---