As hockey fans, we all love the relatively unknown, so-called, scrappy player. Whenever he is on the ice, he may not show up on the box score consistently, but you just know he's making a difference every night he is in the lineup. For the Colorado Avalanche, that player is Logan O'Connor.
Related: Grant Fuhr's Historic 1995-96 NHL Season
For his first order of business this offseason, Avalanche general manager Joe Sakic inked O'Connor to a two-year contract extension that will keep the former Denver Pioneer in Colorado through the 2021-22 season. O'Connor deserves every bit of this contract.
"He's a hardworking player who brings speed and energy to our lineup and we're excited to have him for another two seasons."

Colorado Avalanche general manager, Joe Sakic after re-signing O'Connor to an extension
O'Connor, 24, a two-way player last season, skated in a total of 21 games for the Avalanche during the 2019-20 season, including the playoffs. As a part of his new contract, he will be converted to a one-way player in year two of his deal.
Let's take a look at how he makes such an impact for Colorado.
O'Connor's Avalanche Career
O'Connor scored just two goals, including the first of his career, during his brief 16-game regular season stint with the Avalanche in 2019-20, but he made an instant impact when he got his shot in the Stanley Cup Playoffs during the Western Conference Second Round against the Dallas Stars.
O'Connor propelled himself into the lineup as a bottom-six forward after an abundance of injuries ravaged Colorado's lineup early in the series against Dallas. Next man up, right?
His gritty, opportunistic play earned him substantial playing time, he even showed up on the scoresheet notching a gem of an assist on a Pierre-Edouard Bellemare goal in Game 6 against Dallas.
O'Connor filled the void left when Matt Calvert went down to injury. Talk about one scrappy guy filling in nicely for another, huh? He knew his chance might come after the Avalanche decided to take him to the bubble as a member of the 31-man playoff roster. He prepared himself.
"Unfortunately injuries are a part of the game but it gives guys like me the opportunity to jump in there. I just wanted to set myself up for the best chance of success fitness-wise off the ice. I knew there'd be an opportunity at some point that might come along."

Logan O'Connor after making his postseason debut
O'Connor averaged 10:48 on the ice in the playoffs and even played key minutes on the penalty kill against the Stars, a role that desperately needed someone to step up with Matt Calvert and Erik Johnson out.
O'Connor's Eagles Career
O'Connor spent the majority of the 2019-20 season with the Avs' American Hockey League affiliate, the Colorado Eagles. He played in 40 regular-season games for the Eagles, tallying a total of 25 points. He had 67 points (31 goals/36 assists) in 104 AHL games in his career. In his first professional season with the Eagles, he scored 19 goals and led the AHL with five shorthanded tallies. That stat alone proves he is an asset on the penalty kill.
Considering the depth the Avalanche have when they are healthy, I'd be surprised if O'Connor starts the 2020-21 season on the roster, but it's oddly refreshing knowing he is ready and willing for his call-up, just 50 miles up the road in Loveland, CO.
O'Connor's College Career
Prior to turning pro, O'Connor spent three seasons with the Denver Pioneers. This, after a brief stint in the United States Hockey League as a member of the Sioux Falls Stampede, where he helped his team capture the Clark Cup as league champions in 2015.
In O'Connor's three seasons with the Pioneers from 2015 to 2018, he appeared in a total of 108 games, scoring 16 goals. He helped Denver capture the NCAA championship in 2016-17 as a sophomore, appearing in all 44 games that season. He finished his career as a Pioneer with an NCHC regular-season championship and a tournament championship, to go along with his national title.
O'Connor's career at DU was enough for the Avalanche to offer him a contract as an undrafted free agent.
The Avalanche need to find more O'Connors.
O'Connor's Future
Colorado was decimated with injuries all season long in 2019-20 and it affected them in the playoffs in a big way. Sakic needs depth-guys to fill roles much like O'Connor did this season. Luckily, Sakic will have O'Connor at his disposal for the next two seasons, and rightfully so. O'Connor earned his spot.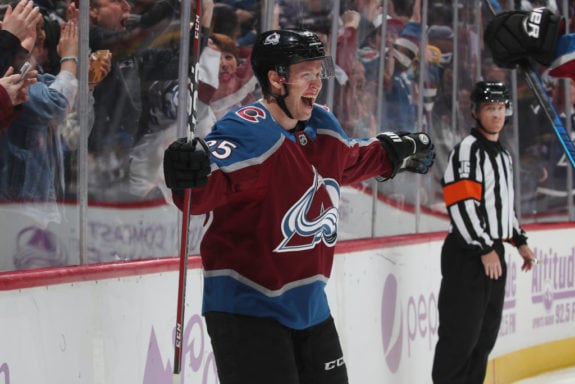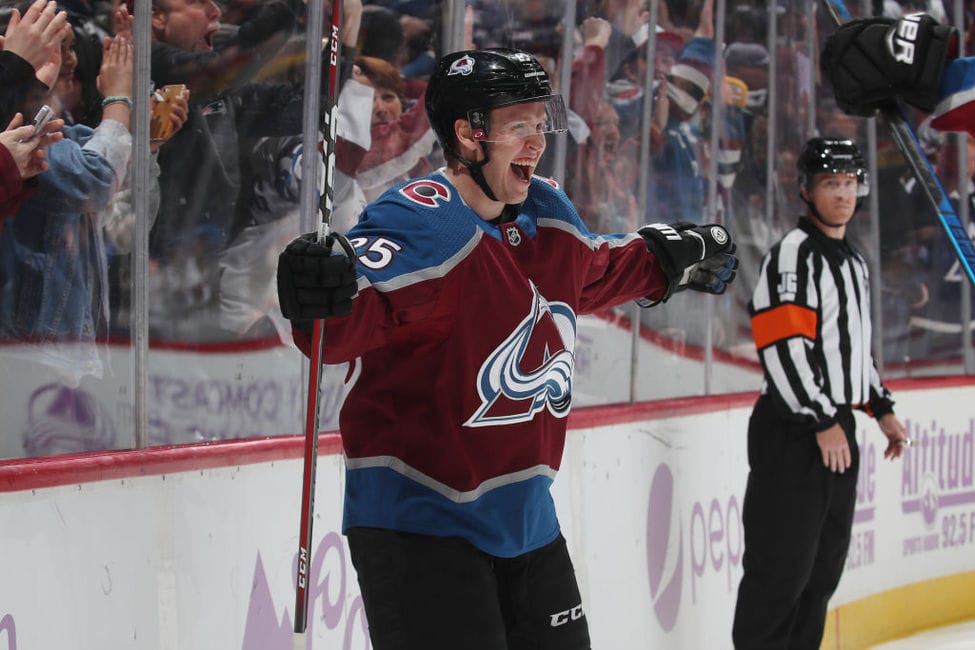 As much as most Avalanche fans would love more star power on this team, Colorado really doesn't need it. They need depth guys, O'Connor-like guys, that are prepared and know their roles when called upon.
Related: Reliving Corey Perry's Winning Career
O'Connor has a bright future to look forward to with the Avalanche. He has set an example. Now, other guys can fall in line. You heard it here first: find more O'Connor-like guys to fill the glaring discrepancies on the ice.
Plain and simple.
---
---