The Chicago Blackhawks are expected to be one of the busiest teams at this year's trade deadline. This is entirely understandable, as they are in a full-on rebuild and have several notable trade candidates. Patrick Kane, Jonathan Toews, and Max Domi are a few of them, but another player who we could see dealt at the deadline is shutdown defenseman, Connor Murphy.
Murphy is a solid top-four defenseman who carries a $4.4 million cap hit until the end of the 2025-26 season. Overall, that is acceptable for what he provides, so there's no question that there would be plenty of suitors for his services if general manager (GM) Kyle Davidson officially makes him available. Although he has a 10-team no-trade list, the Blackhawks still have a good amount of wiggle room to find him a new home if they wish to. Let's now look at three potential landing spots for the 6-foot-4 defenseman.
Toronto Maple Leafs
In a recent article, fellow THW writer Shaun Filippelli argued that Murphy would be "the perfect fit" to replace the injured Jake Muzzin in their lineup, and I agree with his position. Although the Toronto Maple Leafs are an elite team when it comes to their forward group, they certainly could use another excellent defensive defenseman in their lineup for the playoffs. Like Muzzin, Murphy plays an extremely responsible defensive game and brings a nice element of grit in the process. All of this would make him a very good addition to the Maple Leafs' roster.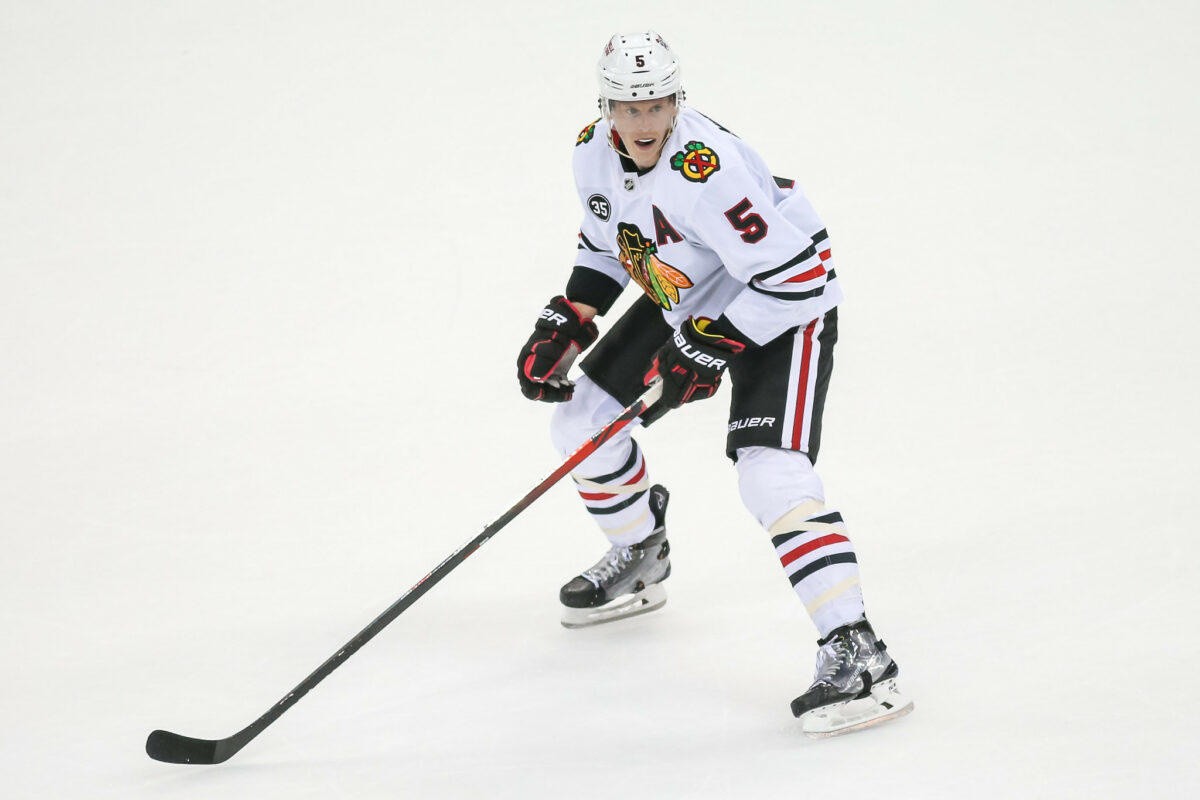 With Muzzin, Morgan Rielly, T.J. Brodie, and Jordie Benn all currently sidelined for the Maple Leafs, I'd argue that general manager (GM) Kyle Dubas should be working the phones immediately. If acquired, Murphy would be an immediate fit in their top four and could play on the team's current top pairing with Mark Giordano. With that, he would work wonderfully on Toronto's penalty-kill unit due to his strong play in the defensive zone.
The Blackhawks would likely seek two second-round picks and a prospect from the Maple Leafs in a trade centering around Murphy. One prospect who stands out from their roster is 6-foot-2, left-shot defenseman, Filip Kral. The 23-year-old seems to be on the verge of becoming an NHL-caliber player, so he could join the Blackhawks immediately if acquired.
Seattle Kraken
After an underwhelming inaugural season in 2021-22, the Seattle Kraken have been on fire this year thus far. At the time of this writing, they have a 15-5-3 record and are second in the Pacific Division. With this, they stand a very good chance of making the playoffs for the first time in franchise history. However, to help make this come to fruition, they would be wise to explore the trading market. After their 9-8 win against the Los Angeles Kings on Tuesday (Nov. 29) night, I'd argue that it's essential for them to bring in another defensive defenseman before the deadline. Murphy, of course, fits that description well.
Related: Blackhawks Should Target 4 Bruins Players in Kane Trade
---
Latest News & Highlights
---
If the Kraken were to acquire Murphy, he would immediately strengthen their defensive group. He could replace William Borgen in the lineup and play on any of the team's three pairings. Having a right side of Murphy, Vince Dunn, and Justin Schultz would make Seattle's roster very deep, so this is certainly an avenue that GM Ron Francis should consider. With that, Seattle's penalty kill could use a boost, so there could very well be a match here with Murphy.
Besides two second-round picks, one Kraken prospect who could grab the attention of Davidson in a deal centering around Murphy is Ville Ottavainen. The 6-foot-5, right-shot defenseman is currently playing for JYP in the Finnish Liiga, where he has four goals and two assists in 17 games.
St. Louis Blues
The 2022-23 season has been a rollercoaster for the St. Louis Blues. At the time of this writing, they have an 11-12-0 record. Although they have been able to bounce back since their 3-8-0 start, it is apparent that they are still having some trouble finding consistency. Heading into the season, they were expected to be contenders, but at this juncture, they are not playing anywhere close to that. One area that could use some improvement is the right side of their defense, so Murphy could certainly be a player they should consider.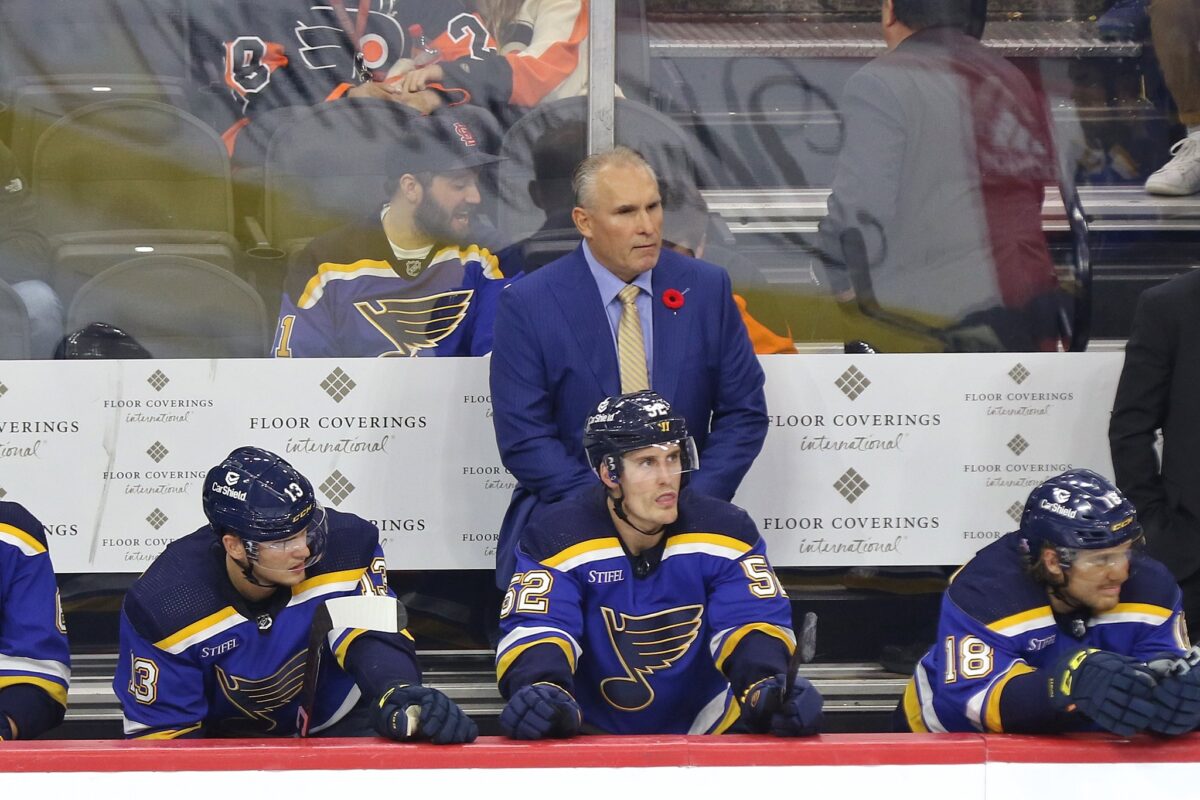 If the Blues acquired Murphy, he could replace Colton Parayko on the team's top pairing. It has been a season to forget for the latter thus far, as he has four assists and a minus-12 rating in 20 games. Yet, even if they decided to keep Parayko on the first pairing, Murphy could be a significant upgrade over Robert Bortuzzo on the bottom pairing. With that, Murphy would provide more stability on the Blues' penalty kill, and that's something they could use right now.
One Blues prospect who the Blackhawks would likely love to get their hands on is Matt Kessel. The 6-foot-3, right-shot defenseman is having a strong start to the year with the Springfield Thunderbirds, as he has two goals and 10 points in 19 games. If he keeps this kind of play up, he could be ready for the NHL by next season.
Nevertheless, time will tell if the Blackhawks decide to move Murphy before the deadline. These three teams could certainly use him, so we will have to wait and see if they make a push for him from here.
---
---
---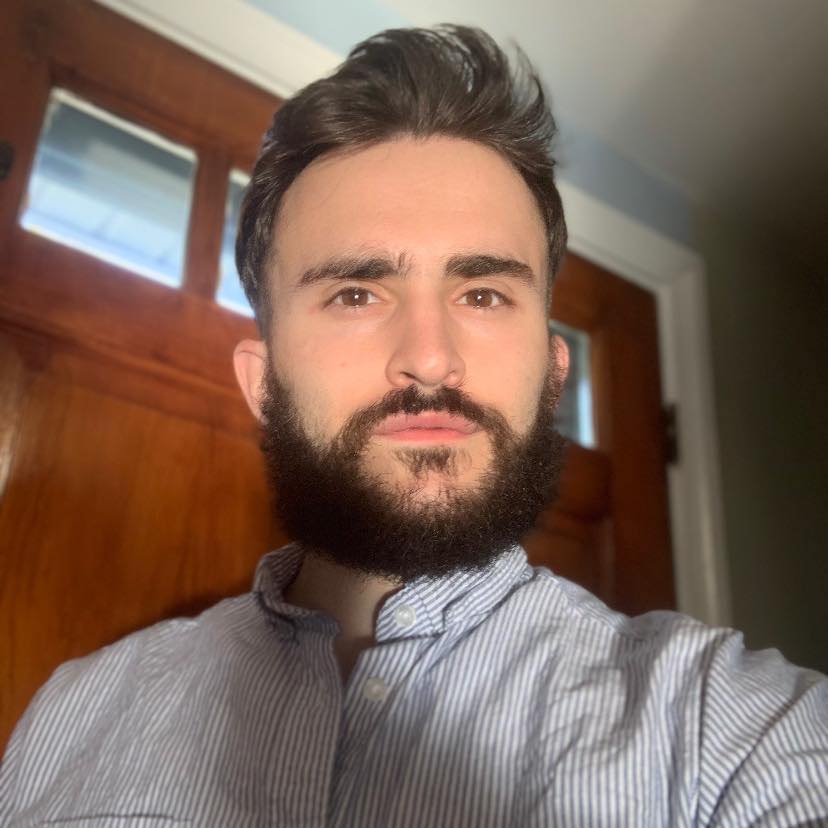 Michael DeRosa is a contributor who covers the Boston Bruins, Chicago Blackhawks, & Detroit Red Wings for The Hockey Writers. Since 2017, he's written and edited for numerous websites. Besides his work for THW, you can also find him on NHL Trade Rumors.