The 2023 NHL Trade Deadline has come and gone. The Columbus Blue Jackets were busy offloading their three unrestricted free agents in Gustav Nyquist, Vladislav Gavrikov, and Joonas Korpisalo. With their Stanley Cup contending window not going to open for the next four or five years at the earliest, they need to consider moving on from players who don't fit in that window.
As we head into the offseason, there are a few players that they could use as trade fodder to gain futures, move up at the draft, or make some other moves. Here's a look at some candidates for the next wave of trade chips on the Blue Jackets roster.
---
---
Jack Roslovic
Despite having a quieter season, Jack Roslovic is again on pace to beat his career high in points and assists – which he's done in every season of his NHL career. Interestingly, his stats have skewed heavily towards the assist category in 2022-23 after scoring his first 20-goal season last year.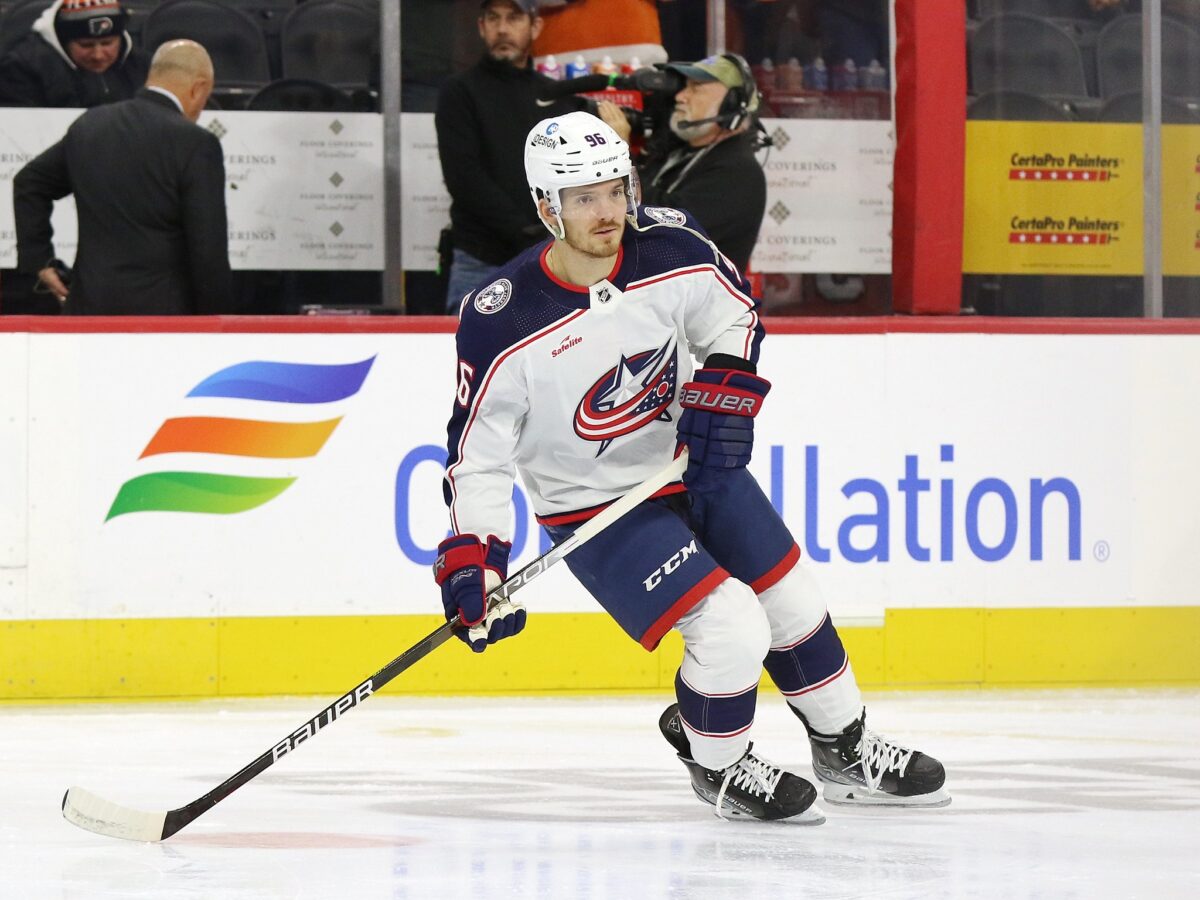 Roslovic has been working on his two-way game while proving he is still a pretty good playmaker. He brings speed and would be a good skill piece to add to a decent playoff team's middle-six. The Blue Jackets would probably need to retain some of his $4 million cap hit through next season, but after offloading Jakub Voracek's massive contract and deciding not to re-up any of their UFAs, they now have the flexibility to do so.
Andrew Peeke
Andrew Peeke has been a revelation on the Blue Jackets' blue line over the last couple of seasons. He has played up and down the lineup, including spending most of last season with Zach Werenski on the top pairing. Peeke plays a shutdown role and would ideally project as a great fifth or sixth defenseman on a playoff team.
His contract extension may be the biggest holdup for some teams. A new $2.75 million cap hit is set to kick in for the next three seasons. That's a lot to commit to a largely unproven player, but he could be a valuable pick-up. On a bad Blue Jackets team he has been logging about 20 minutes a game, and at 24 years old, his game still has time to blossom under the right conditions.
Peeke would probably only net a mid-round pick or a decent prospect in return, but Columbus might want to consider it based on their pipeline. The right side of their defense will be anchored by the likes of Nick Blankenburg, David Jiricek, Corson Ceulemans, Adam Boqvist, and more throughout the next era. Peeke's ceiling is not higher than any of those players and if the Blue Jackets can get a good return, they should think about moving him.
Boone Jenner
Boone Jenner is built for the playoffs; he's a two-way center who grinds through games and wins faceoffs. He provides the double whammy of scoring and shutdown ability at the pivot position. However, by the time the Blue Jackets reach their championship window in four or five years, he will be 34 or 35 years old. His hard-nosed style might not age well and we've already seen some injuries pile up. The team could sell him now, while his trade value is at the highest of his career.
Related: Maple Leafs Need Boone Jenner, But Price Would Be Steep
---
Latest News & Highlights
---
Since being named captain last season, some eyes have been opened across the league around Jenner's offensive ability. The once 30-goal scorer hadn't shown to be an offensive contributor in years because he was relegated to a defensive role lower down former head coach John Tortorella's lineup with a scoring pace of 25-40 points.
Then came new coach Brad Larsen who slotted Jenner at the top end of the forward corps. In each year since he's been on pace for around 60 points. With that level of production, he would provide significant value to any cash-strapped team, with his contract only at $3.75 million for the next three seasons.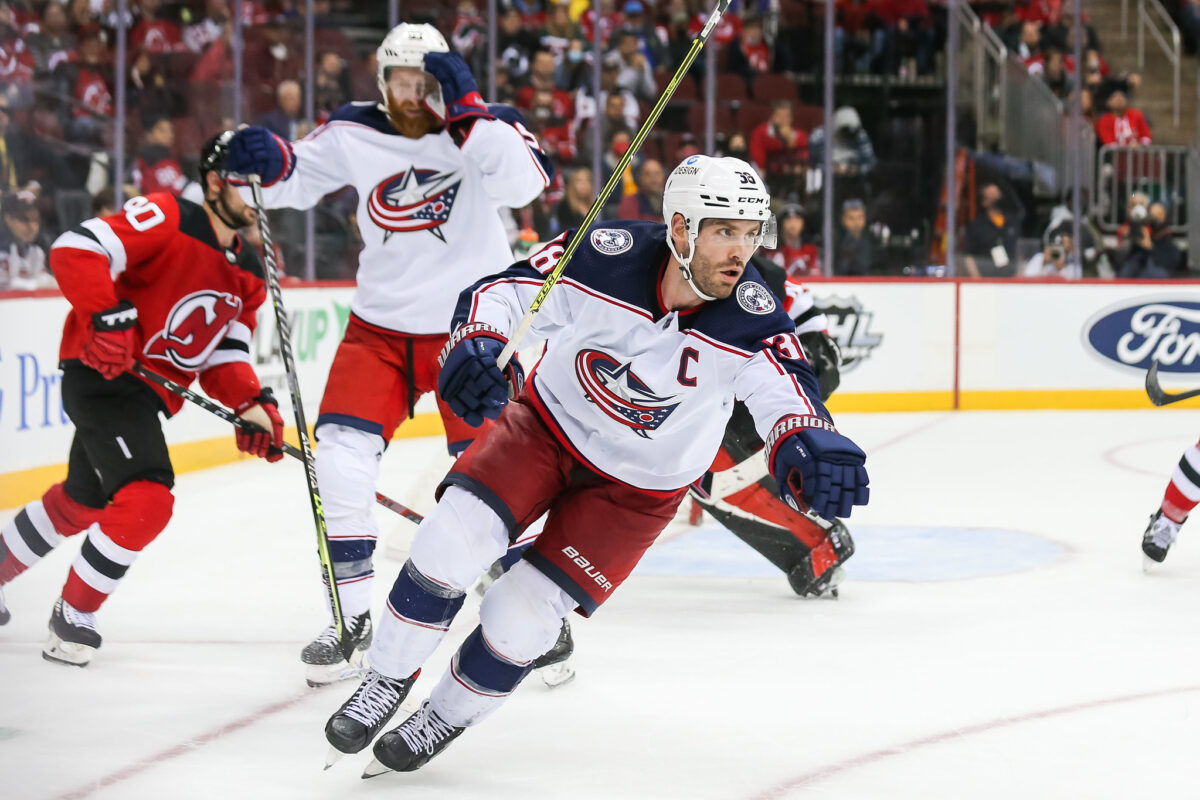 While he's been great the last couple years, let's be clear: Jenner is not a top-line center. The Blue Jackets have used him there out of necessity. In a perfect world, his game is built for a third-line center role, behind two lines of pure skill on a championship contender. Who wouldn't want a player like Jenner anchoring their third line and helping out on special teams? It would cost an arm and a leg to get him out of Columbus, but it would be worth it to have him in the playoff grind for a contender over the next three seasons.
Eric Robinson
Eric Robinson is the prototypical deadline-day pick-up, which makes him unlikely to move in the offseason. He's a depth player who isn't going to cost a team the farm but could net the Blue Jackets a mid-round pick. He brings a unique blend of size, speed, and physicality, and he's a great penalty killer who adds a ton of energy to the bottom-six. His hat trick earlier this week might have shown GMs that he's also capable of putting the puck in the net when needed.
Robinson is a good friend of Johnny Gaudreau, which might be a point in favour of keeping him in Ohio, but he will also be a pending UFA on a cheap contract. He's been a big part of the team's energy line for several years now, but brings a role that could easily be filled by the youth in the organization. That's players like Liam Foudy, Justin Danforth, Carson Meyer, and Josh Dunne. For the right price, he could be on his way out of Columbus in favour of opening up a spot for the next wave of Blue Jackets.
Each player brings their own skill set with some value on their current contracts. Aside from Jenner, none of them could be considered invaluable to the Blue Jackets' retool, which is why a move could happen. They would most certainly make for a solid addition to any team with championship aspirations looking to bulk up for 2023-24.