The Blues 50th Anniversary Season is the perfect time to talk about the original Blues players. One of the most beloved players in the Blues organization is Bob Plager. He played for the Blues, worked in the front office, was an advanced scout, was a head coach for the Peoria Rivermen, and was even the head coach of the Blues for a short time. Plager and his family have been a huge part of the Blues' organization since it became a part of the NHL in 1967. Here is everything you need to know about the legendary Bob Plager.
Where It All Began
Bob Plager grew up in Ontario with his brothers Billy and Barclay. They were all involved with hockey. If they were not playing, they were watching other people play. From a young age, Bob Plager was described as a rough defenseman that always stood up for his teammates. Former Blues Captain Al Arbour said, "It's a lost art, the way he used to hit guys. He'd throw his hip into someone and they'd go flying."
Plager was first signed in 1962 by the New York Rangers where he played only 29 games in three seasons. He spent most of his time in the AHL working on his skill. Then, in the 1967 Expansion Draft that included the Blues, the Rangers sent him to the Blues. There, he got to play with his older brother Barclay. Their brother Billy joined the club the following season.
The team made it to three Stanley Cup Finals in a row, but failed to win a single game. However, the Plager brothers made an enormous impact on the Blues and they might not have made it that far without them. Throughout his playing career, Bob Plager played in 644 games, scored 146 points, was +27 and had a whopping 802 penalty minutes.
http://gty.im/502195568
Off-Ice Contributions
After his playing days ended in 1978, Plager worked in the Blues front office. He helped to spread the sport of hockey out of St. Louis and into the rest of Missouri. He helped out with scouting for the organization and brought many great players to this team over the years. He combined a player's stats with the skill he saw on the ice to measure their worth to a team, a method called advanced scouting.
In 1990, he became the head coach of the Blues' farm club, the Peoria Rivermen. He led his team to the championship and was named Head Coach of the Year. This would lead you to believe that he would then make a great NHL coach. However, after being named coach of the Blues in 1992, he quit after 11 games because he did not feel he was good enough to lead the Blues to victory. He thought someone else could do it better. He resigned because he loved the team too much to see it fail.
In 2003, he published Bob Plager's Tales from the Blues Bench: A Collection of the Greatest St. Louis Blues Tales Ever Told and that they are. This book is comprised of moments Plager remembers about his time in St. Louis. He talks about the coaches, management, his teammates and fans. It has all the qualities of a good book, it's hilarious, heart-warming, at points sad and overall it's a page-turner. It gives Blues fans an inside glimpse into what it was like to be a Blues player.
He is now the Vice President of Player Development for the Blues. He attends NHL and AHL games, speaks to the players in the locker room, observes training camp and practices, works with the AHL coaches and helps with scouting.
Character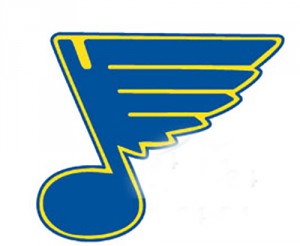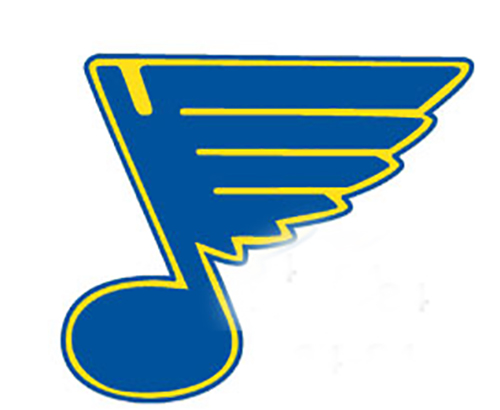 Plager suffered a lot of tragedy during his life and handled it with strength and courage. His close friend and teammate Bob Gassoff passed away in a motorcycle crash during a holiday weekend at Blues alumni, Gary Unger's farm in 1977. In 1988, his older brother Barclay passed away due to a brain hemorrhage. Another close friend and teammate, Doug Wickenheiser, passed away from lung cancer in 1999. Earlier this year, Bob's other brother, Bill, died.
Bob could have walked away from the game of hockey after all of the deaths of his loved ones, but instead he remains with the Blues where his teammates' and brothers' legacies live on. He always pulled pranks on his teammates and has always been fun to be around. The tragedies in his life have not changed the love that this man has for the Blues organization and fans.
There's a reason people say that he bleeds blue like no other. His heart is and has been with the Blues' organization for the past 50 years. Today, Plager is immortalized in the rafters of the Scottrade Center with a banner that has a number five with a heart around it.
If you walk up to Bob Plager today and start a conversation with him about hockey, he will give you the biggest grin and talk with you for hours. The man is the nicest hockey player you could probably ever meet. He deserves to see the Stanley Cup brought to the great city of St. Louis more than anyone else. He lives for St. Louis Blues hockey. He is an original Blue.
Hi, my name is Melanie Rau. I am a Freshman at The University of Missouri-Columbia studying Journalism. I am from St. Louis, so naturally I am a HUGE Blues fan and Cards fan. I am the one on the left of my profile picture. GO BLUES!