At the opening of the free agent market on July 1, the Boston Bruins answered one of their more pressing questions heading into next season. With Anton Khudobin's strong season, the Bruins weren't surprised to see last season's trusty backup move on for some additional money (he actually doubled his paycheck and then some, earning a raise from $1.2 million to $2.5 million) with his move to Dallas.
As a result, the Bruins had to fill the hole left by their backup netminder—a role that is oftentimes overlooked in hockey, but can be a difference-maker over the course of a season. To fill that gap, the B's turned to veteran goaltender Jaroslav Halak, signing the 33-year-old to a two-year contract worth $2.75 million annually.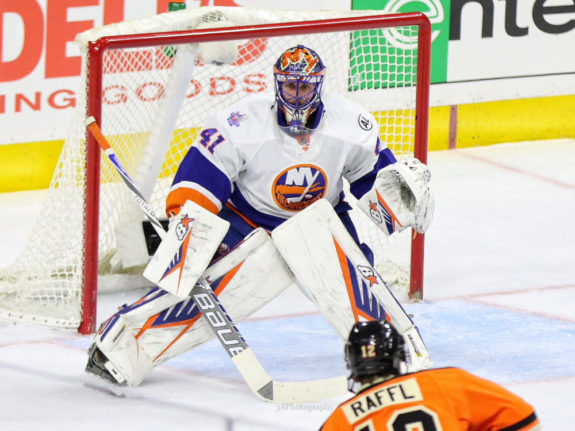 For many in the Bruins community, the signing was a good move (although some may say it was a tad expensive). Halak has proven himself to be a strong NHL goaltender, and still remains a very viable backup option for next season. For 25-year-old Bruins goaltending hopeful Zany McIntyre, however, the signing of Halak likely signifies a lesser role than he was hoping for with Boston next season.
McIntyre's Track Record
McIntyre, a former standout at the University of North Dakota, has played three seasons in the Bruins organization, during which he's spent the majority of his time with Providence, Boston's AHL affiliate. Last season, he played 47 games with the P-Bruins (totaling 2734 minutes), and posted a pretty decent stat line—a .914 save percentage and a 2.52 goals-against average. Both of those numbers were less enviable than his 2016-17 season, in which he led all AHL netminders with a .930 save percentage and ranked second in goals-against average, coming in at 2.01.
McIntyre made no appearances at the NHL level last season and has only taken the ice on the big stage eight times in his career (all in 2016-17). In that limited time, he posted a .858 save percentage and 3.97 goals-against average in 336 minutes of NHL action. He's only started three games at the NHL level, with the remainder of his appearances coming in relief.
Ultimately, McIntyre has shown flashes of very strong goaltending at points. That being said, his stats aren't quite at the level that the Bruins would like should they wish to pull him up.
Will McIntyre Get a Call-up?
Last season was a bit disappointing for McIntyre. The young netminder's stats tailed off a bit from the year before, appearing as a stunt in the growth that he had shown from the year prior. As a result, McIntyre didn't get a single look at NHL action last season.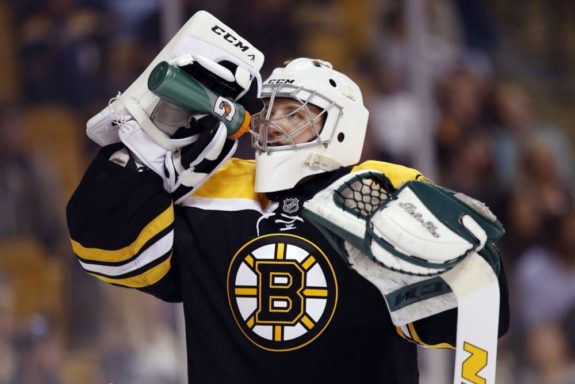 Of course, this isn't the end of the world. Goaltenders famously develop later than skaters do, so it's far too early to pull the plug on McIntyre, who could very well still develop into a strong NHL goaltender. Take a look at Malcolm Subban, who, after years of struggling with the Bruins organization, put forth a very strong campaign with the Vegas Golden Knights this season. That being said, with several other goaltending prospects working their way through the Bruins system, McIntyre really needs to prove that he's worth keeping around this season.
It's clear that the Grand Forks, North Dakota native won't be Boston's backup when the season gets underway this fall, but that doesn't mean he won't get a shot later in the year. If McIntyre starts the season on a good note, I think it's likely that the Bruins would give him a look or two after more than a year away from NHL action.
And of course, the health of Tuukka Rask and Halak will also play a role—an injury to either goaltender could present an unexpected opportunity for the McIntyre. In order to earn that opportunity, though, he needs to look more like the goaltender that Providence saw in 2016-17.
McIntyre has the skill that is necessary to compete at a very high level—he just needs to find the consistency to keep himself there. If he can demonstrate consistently strong goaltending for Providence this season, then I'd expect him to get another look from the Bruins this year, even if it is limited.
Cam is a Broadcast Journalism student at the University of Maryland. He's the Boston Bruins Beat Writer at The Hockey Writers, and is an avid college hockey fan. Find him on Twitter @CamHasbrouck!