Before you hit that comment button or throw caps lock on and shoot me a tweet — I know the Boston Bruins have won two games. But if Monday night was a reminder of anything, it's that a playoff series can change at any moment.
The Toronto Maple Leafs struck back in Game 3, evading a 3-0 hole and instead have brought themselves just a home win away from tying the series. Even if the Bruins do edge out the Maple Leafs, they will likely have to go through the always tough Tampa Bay Lightning in the second round before they can even think about going head-to-head with other Cup-contending teams such as the Pittsburgh Penguins, Columbus Blue Jackets, or Washington Capitals.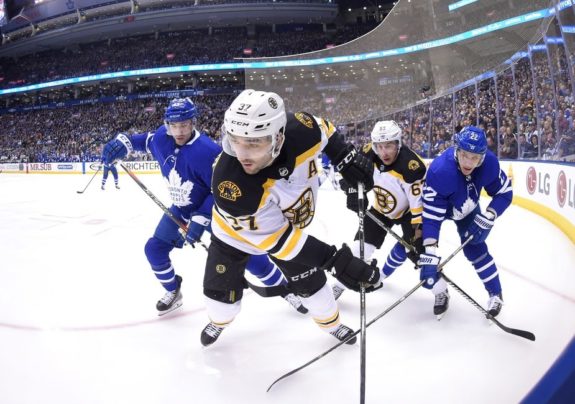 So, while it's certainly justifiable to celebrate the Bruins' successes so far this postseason, there's a long grind ahead and this series is not over.
Bruins Drop Off
The Bruins outscored the Maple Leafs by a score of 12-3 through the first two games of their best-of-seven series. They simply dominated their opponent in every zone and in every way since the drop of the puck in Game 1, leading to a 2-0 lead in the series. The Bruins were, and still are, on a roll — one loss does not change that, and the Bruins can get back to their A-game.
But, all that amounts to is some confidence and pride in what they've accomplished. Sure, Boston has won two games, but they need 14 more to lay their hands on the Stanley Cup and the road ahead will not get any easier. The Maple Leafs now have a chance to tie the series before heading back to Boston.
The Bruins' play on Monday night was less than spectacular. They seemed to be in their zone more times than not and were clearly on their heels. They also were not able to get the puck into Toronto's end cleanly which was a strength of their's throughout the first two games of the series.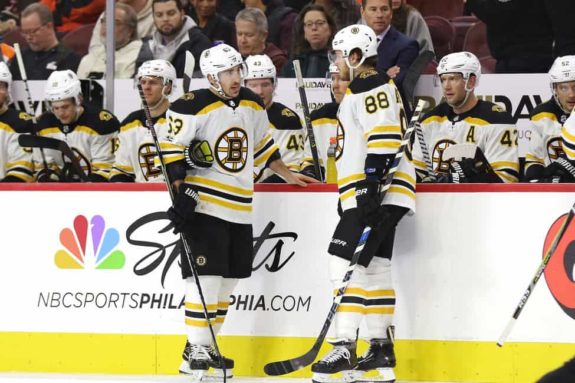 Boston compensated for this by throwing a boatload of hits, but it simply wasn't enough. The Maple Leafs were able to zip the puck around their zone with little resistance, and the Bruins were unable to win the races to 50-50 pucks. It seemed as if Toronto had way more time and space to work with all game long, leading to the majority of their goals on Monday night. Boston also turned the puck over far too much, giving up a plethora of stellar scoring chances, a number of them in the form of breakaways and odd-man rushes.
Jake DeBrusk seemed to be the only Bruins skater that could keep up with the speed of the Maple Leafs in Game 3. The rest of Boston's lineup looked as if they had super glue stuck to the blades of their skates compared to the lightning-fast attack of Toronto. There was also the fact that rookie defenseman Matt Grzelcyk was missing from the lineup. He was replaced by Nick Holden, who is slower and, arguably, not as skilled with the puck.
Tuukka Rask Has Been Solid
The only consistent solid play has come at the hands, or I suppose the pads, of Tuukka Rask. While the goaltender's critics were out in full storm on social media, Rask did a great job keeping the Bruins in the game. The Maple Leafs could have easily put up a seven spot on their opponent if it weren't for No. 40.
There's also no justifiable reason to expect Rask to make any of the saves he failed to execute. The only valid argument I see is that he could have hugged the post on Matthews' snipe from the face-off dot, but even then the Maple Leafs were about a minute into zone time and the shot was right in the corner by Rask's ear.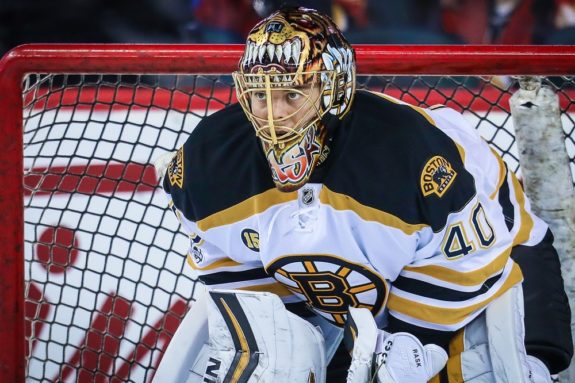 If you are unconvinced, take into account that the 31-year-old has posted a .911 save percentage (SV%) and a 2.71 goals against average (GAA). Granted they aren't his best playoff numbers, but it has only been three games and he has been standing strong behind a less than water-tight defense, especially in Game 3.
Rask's stat line is better than a number of goalies this postseason including Pekka Rinne, Philip Grubauer, Brian Elliot, and Jonathan Bernier. While he isn't the No. 1 goaltender this postseason (yet) Boston's starter has been good, especially considering the fact that he has struggled against the Maple Leafs in recent years.
Rask is the only reason the Bruins had a fighting chance in Game 3. He also held his own in Games 1 and 2 though that was overshadowed by the offensive clinic that Boston ran on home ice. If the team in black and gold hope to win their first-round series, they're going to have to get back to their scoring ways and rely on Rask to continue backstopping their mistakes with efficiency.