You wanted rookies? You wanted a youth movement?  Well, you got it.
The planned re-tooling or "rebuild on the fly," coupled with injuries have coerced the Boston Bruins into icing six players this season who began the campaign with fewer than 10 games of NHL regular season experience. That number grows to eight when the threshold is moved to 41 games. It will grow to nine with the expected season debut of Peter Cehlarik during Boston's West Coast road trip.
It's not that Boston's youth has played poorly. Rather, the results have (predictably) left something to be desired with the youth thrust into primary roles as opposed the complementary roles previously envisioned. There's no way to plan for such inconvenient and frequent injuries to key players. The Hockey Gods have dealt Boston the crummiest of hands, and now they've been forced to ice three iterations of a fourth line.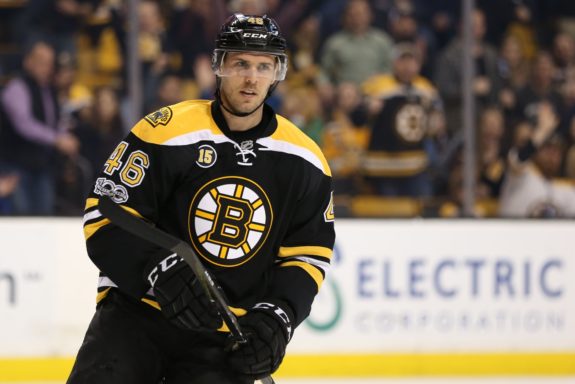 With the team haemorrhaging bodies and points leading up to Thanksgiving it would be easy to panic. "Trade so-and-so. Blow it up. Fire Cassidy." Etcetera. With every slow-start or squandered lead the frustration mounts, both inside the locker room and around Bruins Nation.
But before advocating anything rash or short-sighted, consider an alternative: Unrestricted free agent Jarome Iginla is still awaiting employment and reportedly has yet to call it quits on his storied NHL career. He may not represent the sea change Boston desperately needs, but those who do are not on the market, unfortunately.
What he does represent is a steady, reliable, low-cost/short-term presence capable of injecting timely secondary scoring and physicality. Moreover, his acquisition would require the departure of zero roster players, prospects or picks.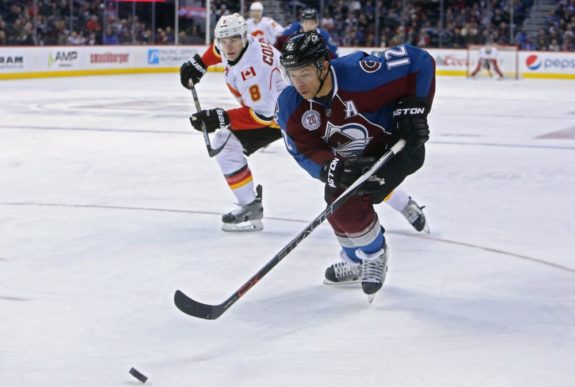 You're underwhelmed, I get it. But the reunion makes too much sense. Here's why…
Limited Trade Options/Partners
As my colleague Drew Johnson rightly pointed out, Boston's trade options are severely limited. Not only are they too banged-up to make a "hockey trade," league parity means that few teams are looking to sell just yet. As of November 13, 26 teams are averaging a point-per-contest or better, including the Bruins.
With Matt Duchene FINALLY moving on, the market is pretty barren. Sure, Evander Kane or Mike Green would be an upgrade but if you think for a moment that Don Sweeney would send a treasure trove of picks and prospects to a division rival for a rental, at this juncture, you're mistaken. This isn't a video game.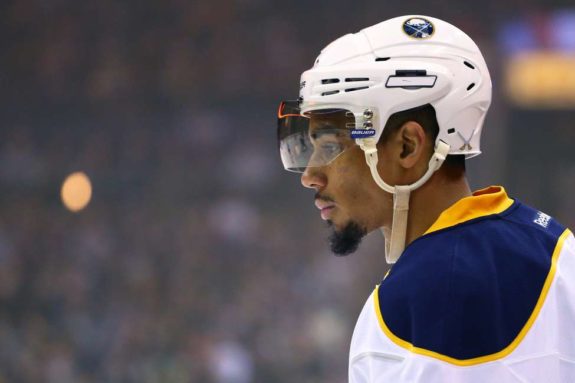 Sellers will present themselves as the season moves along and teams drop in the standings. But by that time Boston should (hopefully) have returned to health, mitigating the need for significant outside help. Furthermore, and most importantly, it was never about this season for the Black & Gold. This was to be a bridge year of sorts, hopefully improving upon last season's first-round playoff exit en route to brighter days anchored largely by today's rookies and prospects.
That's not to say that this season is over, or that Boston should shift into seller-mode. It's merely an acknowledgement that reactionary, short-sighted trades in which prized prospects or future draft picks are dealt to bolster this year's team makes zero sense. Should the B's return to health and rattle off a bunch of wins leading up to the deadline that may change somewhat. Regardless, injury-plagued, .500 hockey clubs with no immediate designs for a Stanley Cup don't alter their franchise in November.
Enter Iginla
Iginla is not as spry as he once was. He doesn't score as often as he once did. He's a shadow of his former self. The importance of youth, speed and entry-level contracts has forced Iginla to the margins of the NHL landscape; he's still an unrestricted free agent more than a month into the season.
The good news? That former-self set the bar awfully high and this shadow can still play hockey.
Following his departure from the helpless, moribund Colorado Avalanche last season, Iginla recorded six goals in 19 games with the Los Angeles Kings; a figure matched (and not exceeded) only by Anze Kopitar. That's a rate of 25 goals per 82 games as his most recent sample of work.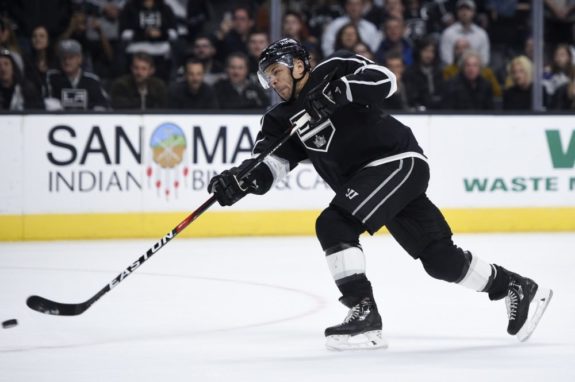 He registered 22 goals the year prior, and 29 the year before that.
As a 40-year-old free agent, his price tag is hardly prohibitive. In fact, the prorated version of a hypothetical figure would be equivalent to the savings obtained from a Matt Beleskey demotion ($1.025 million). Speaking of Beleskey, he continues to crack the lineup in light of Boston's preposterous injury woes. In spite of his zero points through 12 contests, he continues to see time on Boston's power play, which has converted on just two of its last 21 opportunities.
Given the circumstances, who wouldn't wish to swap out Beleskey for Iginla? The latter may not be what he once was, but his net-front presence and 625 career goals suggest he would represent a boon to Boston's bottom six and second power-play unit.
Mutual Interest?
On paper, the reunion makes a lot of sense, Iginla spent the 2013-14 season as a member of the team. The Bruins have an immediate need for reliable scoring and remain intent on building for the future, ruling out a major roster shake-up. Iginla is unemployed, wishes to rectify that and lives with his family in Boston.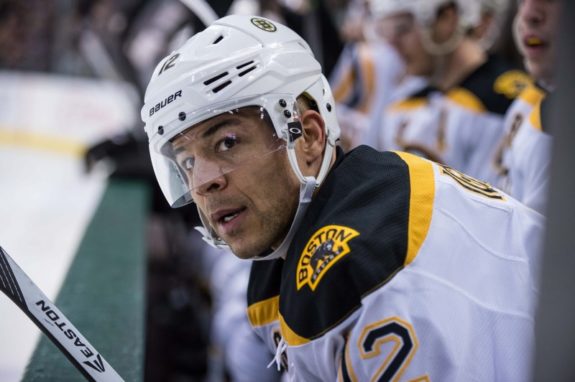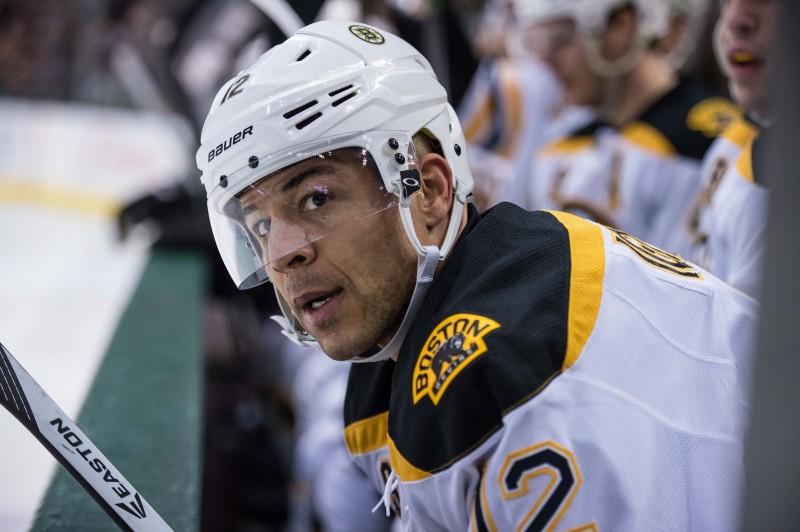 It's no secret that the veteran of over 1,500 NHL games would love to have his name etched onto Lord Stanley's Cup before all is said and done. The Bruins, as currently constructed, cannot offer him a legitimate chance to fulfill that goal. What they can offer, however, is the opportunity to show the league that he can still contribute.
No one in the league is as banged-up as Boston. Few teams this early in the season are in a position to offer him consistent ice time, preferring instead to see what they have in-house. None of those teams can offer Iginla the opportunity to sleep in his own bed, with his children just down the hall as he attempts to show that he still has what it takes.
Deadline Trade Bait
For the sake of argument, let's say that the Bruins sign Iginla and it clicks. He helps the Bruins to weather the storm amidst a bevy of injuries. The team returns to health, and suddenly Boston once again has a logjam on the wing.
Whether they're outside the playoff bubble or within it, Iginla would likely prefer to move to a legitimate contender as opposed to staying on a team destined to be an "also-ran" this season. In this scenario, the Bruins would have turned a small amount of cap space and a stop-gap into an asset at the deadline; likely a mid-round pick. Considering Boston's recent draft success beyond the first two rounds (Bjork, Heinen, Cehlarik) this is nothing to sneeze at.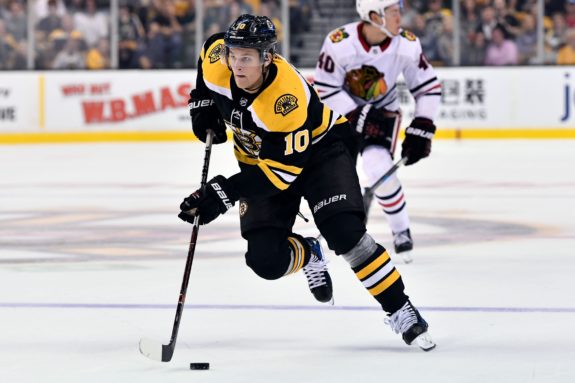 Should the reunion fall flat, neither the Bruins nor Iginla would be any worse for wear. Boston will have attempted to bolster the club while sacrificing zero assets, while Iginla will have at least attempted to squeeze in one last run before succumbing to father time.
But What About the Olympics?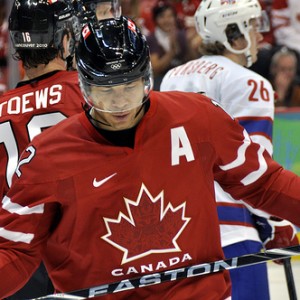 Considering the NHL's steadfast refusal to allow the world's best to play on the Olympic stage, players like Iginla and Shane Doan have been rumored as candidates to lead Team Canada in Pyeongchang. Though not out of the question, the opportunity for Iginla to do so would most likely be a distant second choice to one last crack at a Cup.
After all, he has already represented his native Canada at the Olympics three times, winning two gold medals. He has won three additional gold medals for Canada at the 2004 World Cup of Hockey, the 1997 IIHF World Championships and the 1996 World Junior Championships.
The man owns plenty of gold. This is the rare occasion when silver (of a certain variety) is preferred.
Pull the Trigger
I can't come up with a reason why or how this doesn't make sense for both parties. Injuries have thrust rookies into prominent roles beyond their current readiness, as evidenced by Jake DeBrusk's recent healthy scratch and Anders Bjork's ten-game goalless drought. Players like Jordan Szwarz, Frank Vatrano and Matt Beleskey, though playing their hardest and doing their damnedest, are drawing-in on a nightly basis with minimal impact. The power play is going through a power outage of epic proportions. Pucks are being turned over at the worst of times in the worst of places.
Jarome Iginla aids in all of the above. He is savvy, battle-tested and a proven finisher. He takes care of the puck everywhere on the ice, crashes the net, scores dirty goals and has his teammates' backs. He'll also come as cheaply as veterans get. He lives in Boston, has played here before and just wants one more chance to prove that he belongs.
Boston should give it to him.
Despite being New England's Son (hailing from the Great State of Connecticut), Joe currently resides in Los Angeles, California. One of his earliest memories is of the Bruins losing in the 1990 Stanley Cup Finals, setting up a lifetime of crushing disappointments. He feels genuine sadness for those without a passion to rival his unwavering love for the greatest game on earth.