From fan run blogs to mainsteam media the Boston Bruins are a team that is well covered in all facets of media. Whether you be looking to connect with others on twitter, read interesting and insightful articles or learn more about the team, the following list should be able to provide even the newest fan of the team with a list of who to get their information from.
(Please note that this is intended to be a living document and if I have missed anyone who I should have included feel free to leave me a comment.)
Boston Bruins/Providence Bruins
At the top of the list is, obviously, the team's official webpage. For the latest information this is the place to keep a close eye on. The website is full of videos, game recaps and fun things for Bruins fans and also includes a blog written by both Jess Isner and Caryn Switaj who are both intelligent individuals when it comes to the Bruins.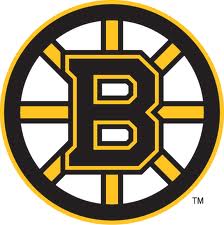 Switaj is also involved in conducting player interviews on camera and runs the official Boston Bruins twitter a majority of the time. She does a great job of interacting with Bruins fans on twitter and ensuring that the Bruins account is more than just a list of breaking news and information.
Boston Bruins website
Boston Bruins Official Twitter
Caryn Switaj
Jess Isner
Along with the Boston Bruins (and just as important as the NHL team), another great source of Bruins information is the official website and twitter account of the team's AHL affiliate, the Providence Bruins.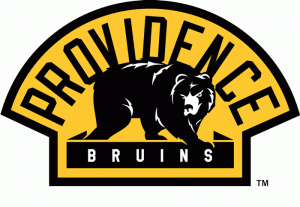 The twitter account and website are excellent reads to learn more about the players that can be called up to the NHL during the regular season. Plus, the AHL is always a great follow for fans of hockey as they have a regular season of their own complete with playoffs to decide who will win the Calder Cup.
Providence Bruins website
Providence Bruins Official Twitter
As social media grows, so does the number of players using both twitter and facebook to connect with their fans. There are a number of Bruins players (from both Providence and Boston) who are active on social media and they are all worth a follow (even if one of them has never even tweeted).
Brad Marchand
Torey Krug
Reilly Smith
Milan Lucic
Jordan Caron
Dougie Hamilton (who hasn't even tweeted, but is worth the follow in case he ever actually does)
Justin Florek
Ryan Spooner
Bobby Robins
Zach Trotman
David Warsofsky
Joe Morrow
David Pastrnak
Linus Arnesson
Matthew Lindblad
Stanley Cup Of Chowder
Stanley Cup of Chowder is one of the absolute must follow sites for Bruins coverage both during the regular season and in the offseason. This site, part of the SB Nation group of websites, is informative, clever and often funny in its approach to the every day happenings of the Bruins team. Manager Sarah Connors and the team at SCoC are all intelligent, well written people who aren't afraid to criticize their team and inject humor into their posts to ensure readability. Providing a look at prospects, free agency and the draft, plus comics, hilarious banter and discussions about advanced statistics, the website has something that every Bruins fan can find enjoyable. The site is also a great way to connect with other Bruins fans as their comments section is always full of interesting discussion to join in on.
Website
Website Twitter Account
Website Facebook Page
Sarah Connors (Manager)
Erin Cozens (Editor)
Cornelius Hardenbergh (Editor)
Kristian Limas (Editor)
Mike Leonard (Writer)
TomServo42 (Writer)
Stephanie Vail (Writer/Queen of Gifs)
Androxin/Andrea (Writer/Comic Artist)
Sean Hathaway (Writer-Prospects)
Dan Ryan (Writer)
Days of Y'Orr
Hilarious, offensive, crude and clever, Days of Y'Orr is another must-read for Bruins fans. Already discussed in depth in this Hockey Blogroll post, Days of Y'Orr maintains it's high hilarity during the offseason as well as during the regular season. Their unique take on hockey happenings is fresh, insightful and not for the faint of heart. If you're looking for a place that is brutally honest, 100% biased and well written, the team at Days of Y'Orr are the perfect follows for you.
Letang's haircut won't matter when he turns it over against Boston again in the Eastern Conference Final.

— Days of Y'Orr (@DaysofYOrr) August 5, 2014
Website
Website's Twitter Account
Website's Facebook Page
Pez
Justin
Jon
Robb
Marshall
Patrice Purrgeron
Pete Blackburn
Rachel
Bruins Daily
Bruins Daily is another website that is chock full of news and up to date information. Founded by Mark Marino (who has since retired from blogging), the group of writers works hard to ensure their information is accurate and up to date, yet interesting to read and engaging to the viewer. One of their most enjoyable features are their video interviews with the players and I find that watching these is a good way to catch up on what happens behind the scenes after a game. In addition to having the Bruins Daily website, the group is also featured on Boston.com.
P.K. Subban and the Canadiens have agreed on an 8 year deal that will pay him 9MIL per season. 8 more years of P.K. being booed in Boston.

— Bruins Daily (@BruinsDaily) August 2, 2014
Website
Website Twitter
Boston.com
Mark Marino
Tim Rosenthal
Anthony Travalgia
Dan St.Pierre
Chris Chirichiello
Erika Leigh
Causeway Crowd
Another fan-run blog, Causeway Crowd is full of interesting articles to make you think. A member of the Fan-Sided network, this blog is up to date on all the current happenings with the Bruins and is an easy read for Bruins fans. The group of writers is not afraid to tackle controversial topics and provide a different look at the Bruins team.
Website
Website Twitter
Andrew Thompson
Duncan Day (Google +)
Anthony Urciuoli
WEEI.com
This website is another excellent place for breaking news and team information, but what makes it even more enjoyable is the Big Bad Blog written by columnist DJ Bean. This blog is full of insight and personal opinion on the latest news regarding the Bruins. In addition to DJ Bean, Scott McLaughlin, digital content specialist, also writes hockey articles worth reading.
WEEI.com Bruins Page
Big Bad Blog
DJ Bean
Scott McLaughlin
The Boston Globe
Two of the best follows for Bruins fans are Boston Globe writers Amalie Benjamin and Fluto Shinzawa. Providing coverage on everything related to the Bruins plus opinions isn't anything that other sites don't do, but these two writers are excellent at providing their information in a way that is enjoyable to read which is huge when it comes to picking out who to follow and who to avoid. Amalie Benjamin's personal twitter doesn't just focus on the Bruins, but provides a small look into the life of a travelling reporter complete with a funny take on events as they happen. Fluto Shinzawa is equally clever and enjoyable to follow. In addition to these two excellent writers, the Globe also has on staff Kevin Paul Dupont who was honored with the 2002 Elmer Ferguson Memorial Award (Hockey Hall of Fame) for his contributions to print media.
Lesson from Bruins strength and conditioning coach John Whitesides this morning: Patrice Bergeron is perfect. So that's news.

— Amalie Benjamin (@AmalieBenjamin) July 30, 2014
The Boston Globe Sports Page
Amalie Benjamin
Fluto Shinzawa
Kevin Paul Dupont
Comcast Sportsnet
Joe Haggerty, writer of Comcast Sportsnet's Bruins Talk, is a great follow for Bruins fans wanting to get a look into the inner workings of their team. Haggerty, who is pretty big in Boston media, has been covering the Bruins since 2003 and provides insight not only into trades, free agency and games, but also includes personal interactions with Bruins players in his writing.
CSNNE.com's Bruins Talk
Joe Haggerty's Twitter
Other Notable Follows
The following people are other people an average Bruins fan should consider following. They are included in this list because they provide intelligent insight, fun debate and/or clever writing. Please note that some of the following are media members, but because they write for various platforms it is easier to include them in this list rather than list them multiple times for each place they write for.
Matt Kalman – Bruins writer who has written for CBSBoston Sports, NHL.com and The Boston Herald
Jesse Connolly – Founder/Editor of Along The Boards
Ian McLaren – NHL News Editor at theScore, former Bruins writer for The Hockey Writers
Ty Anderson – Bruins Writer for HockeyBuzz
Matthew Chmura – Boston Bruins PR Rep
Marc Savard – Former Bruins player, currently on LTIR
Shawn Hutcheon – Bruins Writer for The Fourth Period
Kirk Luedeke – Bruins/NHL prospects Writer at New England & New York Hockey Journal
The Hockey Writers
In addition to the above sources, I would be remiss if I didn't include my colleagues here at The Hockey Writers. They are a dedicated group that work to provide intelligent articles and lively debate with their readers.
Mike Miccoli
Kirk Vance
Mark Graham
Catherine Silverman
Breanne Mellen
As stated prior, this is intended to be a living document and can be updated so if I've missed anyone you believe is an excellent source of Bruins information, leave me a comment to let me know!
Breanne provides a light hearted look at the sport we all love at THW's The Off Side and is an editor at SB Nation's Arctic Ice Hockey. Follow her on twitter @bbmellen.