A couple days ago, a Reddit survey made its way across the internet, detailing the most hated NHL teams in each state. As one could expect, the elite teams such as the Chicago Blackhawks, Boston Bruins, Pittsburgh Penguins and Los Angeles Kings were among the most disliked. With success comes hatred, I suppose.
LOOK: Reddit survey details each state's (and province's) most hated NHL team http://t.co/2nKAIvjySY pic.twitter.com/TVxdPbBQVZ

— Eye on Hockey (@EyeOnHockey) August 5, 2014
The Kings controlled much of the West coast for obvious reasons. They're better than their fellow Californian teams and have proven it. The Detroit Red Wings dominate the mountain states, aside from Wyoming, which for some reason has a distaste for the Ottawa Senators. In no surprise, Chicago was most hated in the Midwest. One interesting point of note from this survey was that the St. Louis Blues took over as the most hated team in Illinois. No longer are the days hating Detroit in Chicago, as the Blues – Blackhawks rivalry has intensified, coupled with the Red Wings heading to the Eastern Conference.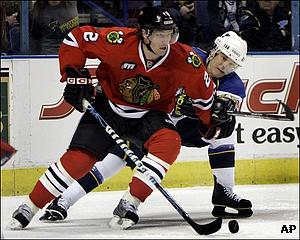 The East keyed in on the Penguins, while the Deep South named the Bruins as its most hated team. I really don't know what the Canucks ever did to Alabama, but it must have been something significant because the Canucks find themselves the most hated team in Alabama amidst a sea of Bruins hate. Reddit also came out with similar graphics for Canada, as well as the rest of the world. Hate for The Black and Gold was pretty much ubiquitous throughout Canada, aside from the province of Alberta.
Most hated NHL teams in Canada… pic.twitter.com/ZF695clk3o

— Deidre Matthews (@ddmatthews) August 5, 2014
I guess Edmonton is still having trouble dealing with the comments of former Canucks goaltender Cory Schneider.
"Nobody cares about Edmonton so nobody hates them. It's that simple."
Surely Edmonton's partner in Alberta, the Calgary Flames, didn't make any new friends in Vancouver after their combined 204 penalty minute affair last season.

On a global perspective the Bruins once again topped the list, controlling North America, Europe, Asia, and Australia. South Americans have a newfound hatred towards the Montreal Canadiens while Africans appear to have an extreme dislike for the Winnipeg Jets.
Is this graphic helpful? Probably not. Is it interesting to look at? Definitely. Do you like seeing your team on this map?
Reddit user KMHokies35 created the graphic.