After a painfully long build-up, the Leafs have fired Randy Carlyle.
Bizarrely extending the lame-duck coach in the summer, likely to give him a fair shot after turning over nearly a third of their roster, the Leafs cut bait with the unpopular coach on Tuesday.
Toronto (21-16-3) currently sits in a Wild Card spot, but the position is precarious since the Panthers have played four less games and sit just two points back.
Overall, the Carlyle error was marked by his instance of playing the Kessel-Bozak-JVR line, no-matter-what, despite it being a defensive black hole and in opposition of those who think Nazem Kadri is the team's best centre or that balancing the offense of JVR/Kessel is necessary.
The insistence to play this line – which is a defensive nightmare – lead the Leafs to three straight years of being the worst (or close to it) possession team in hockey, a fact illustrated by their consistently low Corsi rating and their penchant for allowing 40 shots per game.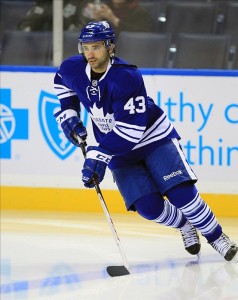 Going Forward:
As I said yesterday, the Leafs' fans are owed – at the very least – a team with a clearly defined plan and direction and this is a great step in that direction, although I must say I would have  preferred if Nonis also went out the door along with Carlyle. That being said, I got my wish and I am not about to look this gift horse in the mouth.
It's not like I am happy on  a personal level that Carlyle was fired – although I'm sure he knew it was coming and he won't be going to the poor-house any time soon – but on a team level, I am ecstatic. The Leafs needed a new direction and I am sure this is a positive start.
Peter Horachek and Steve Spott will take over coaching duties for tomorrow's game and Bob Mackenzie is reporting that Horachek is likely to take over as the interim coach until the summer.  It will certainly be interesting to see how this unfolds amid all the Mike Babcock speculation. I for one like Horachek, he has a reputation as a progressive coach who fits in nicely with the other hires the Leafs made this summer to invest more in analytics within the organization.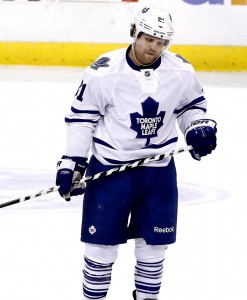 Kessel Isn't a Coach Killer
Predictably, the first thing talked about on the radio this morning after the news broke was that Kessel was a "coach killer." I strenuously disagree with this assessment. Kessel exists for one reason and one reason only: to score goals. As he is currently in the top ten in the NHL in scoring, he's doing his job.
I did suggest the Leafs could trade Kessel to shake things up and start over, but I don't blame him at all. The coach is the one who dressed him with two of the other worst forwards in hockey  and the GM is the one who provided the limited options that made the coach think that was his best move.
Phil Kessel has never done anything but be the most consistent scorer in hockey for the last five years and to blame him for anything is absurd. It is terrifying to think where this team would be without him.
Yes, his line is the worst in hockey as far as defense goes, but that is specifically on Randy Carlyle. Why he kept running out the ineffective trio and refusing to balance his attack is something is a mystery that I've been trying to solve all season long.  Add in the fact that he refused to play Kadri more than Bozak (something I've complained about since the Montreal game on opening night) his reliance on Holzer, his destruction of Jake Gardiner, the defensive pairings he used and it's no wonder this team couldn't get better under him or that it is currently among the lowest possession teams in the NHL.
To simply blame this on Phil Kessel is a joke. It's a typical easy narrative and it is extremely unfair to Kessel – since he does his job – and to Carlyle since he earned the goat horns himself with his terrible coaching style that lead to poor results.
In conclusion, today is a great day for the Leafs. Firing Carlyle was the  necessary move and it will be very interesting to see how line combinations and playing time are allotted going forward.
I will update more through the day as information comes out / after the press conference.