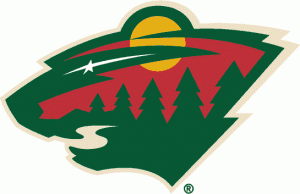 The expectations for Minnesota Wild prospect Brett Bulmer will begin to increase at the beginning of the 2011-2012 Western Hockey League season. The former second round pick and Prince George native was heralded as a raw project pick with big time upside in his draft year. With two full seasons in the WHL under his belt, the 39th overall pick in the 2010 NHL entry draft will be expected to start making an impact in the next few seasons.
On April 21, 2011 Brett Bulmer signed an Entry Level Contract with the Minnesota Wild. However, due to the current agreement the CHL and NHL have in place, his only options would be to remain with his current team, The Kelowna Rockets, or to burn a year of his ELC and play with The Minnesota Wild.
Bulmer saw a small amount of ice-time for the Houston Aeros of the American Hockey League on an ATO, but failed to make any sort of lasting impact. He appeared in eight playoff games registering no points but six penalty minutes.
Brett Bulmer has always shown a keen ability to use his lanky frame while cycling the puck low, or working along the boards, however it's his overall skill game that leaves a little to be desired. He needs to work on his creativity, and play-making game. He projects to be a power forward with a mean streak as evidenced by his career high 109 penalty minutes this last season.
Kelly Friesen, who covers the Western Hockey League for Yahoo! Sports, spoke on Bulmers upside. He said, "Brett's a lanky forward that has the makings of a future second line winger. He's strong along the boards and is a decent skater. However, like all prospects he's a long term project. He needs to improve his strength and defensive play."
While Bulmer doesn't project to be a point per game player, he may still prove to be a very valuable second round pick.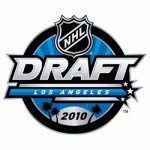 In his draft year he was likened to strong NHL power forwards such as Chris Stewart. His nastiness will be a big asset to his game, which could help him into the Wild's bottom six sooner rather than later.
Kelowna Rockets head coach Ryan Huska discussed Bulmer during his draft year. Huska said, "Brett is a bigger forward that has very good skills for a tall man. The more experience he gets the better he has been getting."
Bulmer had the disadvantage of being one of the younger players in his draft year, and despite being selected in the 2010 NHL Entry Draft, he only has two years of juniors under his belt. With his draft year being his rookie season, this is finally Bulmer's time to shine.
In his first season with Kelowna, he started off slow, but after the World Junior Tournament break, he really began to shine as a player. He strong second half helped shoot him up the draft rankings, all the way to the 39th spot where he was selected by the Wild.
NHL Central Scouting's BJ MacDonald talked about his strong second half, ""He became much more physical and involved in the play. He used his size and speed, and his positioning was greatly improved. His puck awareness was much sharper and he learned to play with his linemates. He always had nice hands and puckhandling ability. He was rewarded with special-teams play and became one of their leaders in the second half and playoffs.  He learned to do his job on the ice, which translates into a nice pro-style game. He showed that he could adapt and elevate his play on a nightly basis. He could be a nice sleeper pick."
Looking ahead to the future, it would certainly be jumping the gun to pencil him into the Wild line-up for this upcoming season. Bulmer still has a lot of developing to do, and could use some time to fill out his frame. He needs work at both ends of the rink, and is still at least two years away from making an impact in the NHL.
Brett Bulmer will still have to prove he was the right pick at 39, but he hasn't shown anything to lead Wild management that was the wrong pick.
Follow Patrick Kearns on Twitter @PatrickKearns to talk prospects, or anything hockey related.