There is less than a month until the March 3 trade deadline and the rumors are running wild around the NHL. With the league on its All-Star Break, all teams are resetting and getting ready for the final two-plus months of the 2022-23 regular season. 
At this point, most teams know if they are going to be buyers or sellers. In the case of the Boston Bruins, they are going to be buyers, but you can bet that general manager (GM) Don Sweeney will look at all avenues. Boston could use a right wing, a defenseman, preferably a right-shot, and a center. The first big name on all trade bait boards came off on Jan. 30 when Bo Horvat was traded from the Vancouver Canucks to the New York Islanders in the first blockbuster of this deadline, taking a name away from Sweeney and the Bruins who were interested in the talented center.
Recently, Emily Kaplan of ESPN spoke about the Bruins' plans at the trade deadline saying, "They are looking for players that can play down the center, maybe some versatility center and wing and ideally locked in past this season for cost certainty."
If Sweeney had his way, he would like to add an impact player and add one with some term on their contract beyond this season. Boston has very little cap space available to add and if they go that route, it's going to require moving some salary off of the current roster. If the Bruins' GM is able to do that, here are three players that could be available at the deadline with some term remaining on their current contracts beyond this season.
Conor Garland – Vancouver Canucks
If the Canucks decide to go the route of blowing things up, there are other pieces that can move besides Horvat and one of those players is Conor Garland, a Massachusetts native. The 26-year-old wing has three years remaining on his contract following this season at $4.95 million per season.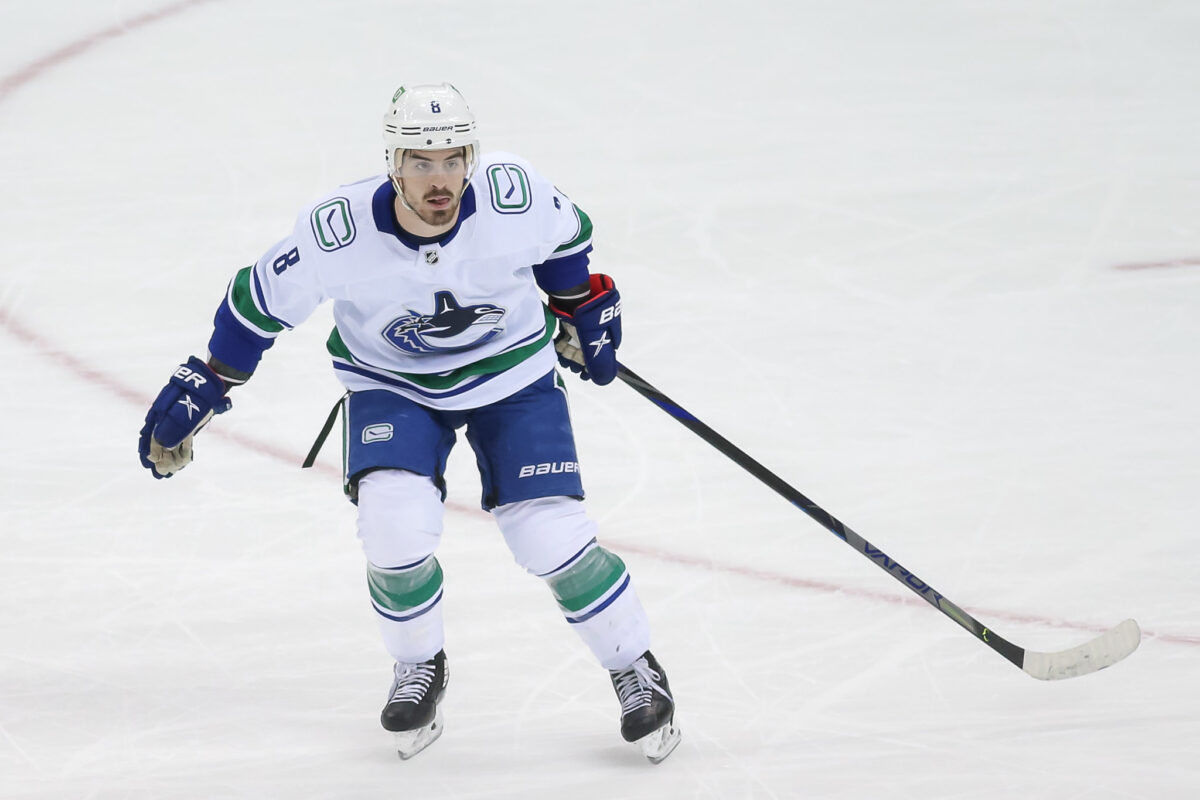 In his fifth NHL season, he has nine goals and 15 assists in 48 games, but the right wing has a lot of talent and he can be a very good depth piece for a team looking to win now. His numbers are down at this point in the season compared to last season where he had 14 goals and 16 assists through 48 games. Despite his numbers being down, an addition to the Bruins on the third line with Taylor Hall and Charlie Coyle could reignite him and be a big-impact player that can produce.
Brock Boeser – Vancouver Canucks
Garland's teammate, Brock Boeser, is another player under term with the Canucks and he carries a $6.65 million cap hit, but if you can provide GM Patrik Allvin with the right deal, you could get him. The 25-year-old is in the first year of a three-year, $19.95 million contract, and getting two more years of him would be enticing for teams.
Related: Bruins & Canucks Still Emerging as Potential Trade Partners
---
Latest News & Highlights
---
In 41 games this season, he has nine goals and 21 assists, but in his first six seasons in the league, he's been a 20-goal scorer four times. Like Garland, Boeser would fit at right wing with Hall and Coyle, giving them another scoring threat when they're on the ice. He also could move up into the top-six should an injury occur and playing with the talent the Bruins have in their top-nine could be what he needs to get going offensively. Selected 23rd overall in the 2015 Entry Draft, he is a player that can play up and down the lineup and be a difference-maker in the postseason. 
Adam Henrique – Anaheim Ducks
Looking for another center, the Bruins could use a left-shot center at the deadline and Adam Henrique fits what they could use. He has one-year remaining with an expensive $5.825 million, but is a versatile play and makes an impact both on the wing and at center.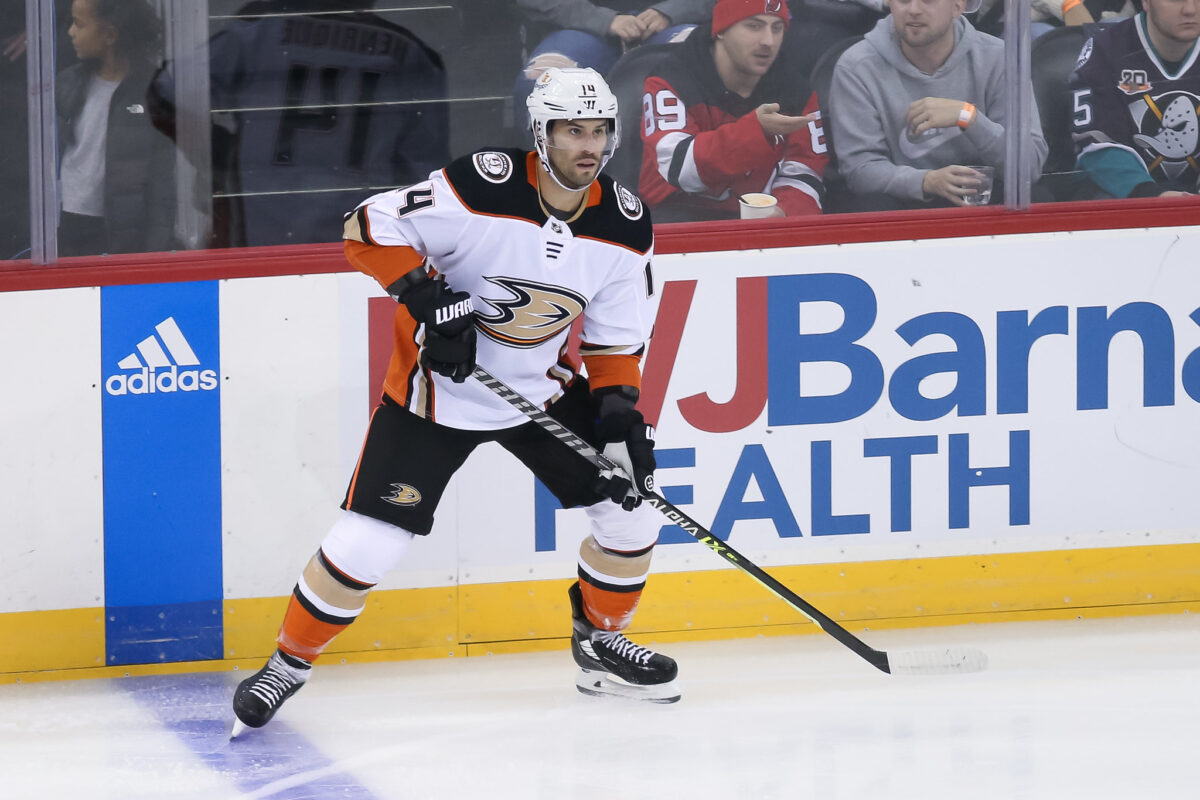 Henrique is someone who could come into the lineup and center the third line with Hall on his left and move Coyle to the wing. Looking forward to 2023-24, what the future holds for Bergeron and Krejci remains to be seen and won't be known until well after the current season, but the only centers under contract next season are Coyle and Pavel Zacha. If Bergeron and Krejci don't return, finding someone in free agency this summer is going to be tough, which is why trading for a veteran like Henrique makes sense.
Sweeney & Bruins Have Long-Term Options
Right now, the Bruins are not in the best cap situation looking forward to next season with David Pastrnak's potential extension having not yet been worked out. They do have some money coming off the books with depth forwards, but if Bergeron and Krejci return, working them under the cap is going to be very tough again. Trading for a player with term instead of an upcoming UFA is a road that Sweeney may have to go down. Doing that and acquiring a player with term gives him a better idea of what he's working with going forward.
Boeser and Garland are players that Boston has liked and making a move for either one wouldn't be a surprise. Moving roster players will need to be done, but Craig Smith and Mike Reilly are two players Sweeney would love to unload, but someone like Trent Frederic or some prospects could also be in play. Looking to add depth with term following this season makes sense for the Bruins to explore over the next couple of weeks.
---
---