Arguably, one of the most exciting parts of any NHL season is watching someone play better than expected. There's always a surprising success story of each season or a new rookie who finds a way to make their presence known.
Oftentimes, it seems like players that are underperforming often become the bigger story. The Boston Bruins have their fair share of disappointments this season, but instead of focusing on them, let's take a look at the players who are playing better than anticipated. With a third of the 2020-21 season in the books, here are three players who are exceeding expectations so far.
Nick Ritchie
It's no surprise to see Nick Ritchie on this list. It's been said a lot so far in 2021, but he is having the best year of his career. He has been the "secret weapon" for the Bruins. His play is reminiscent of Milan Lucic from the early 2010s, a guy who can offer solid contributions from the second line and throw his body weight around, so it's no wonder he's getting praise around Boston.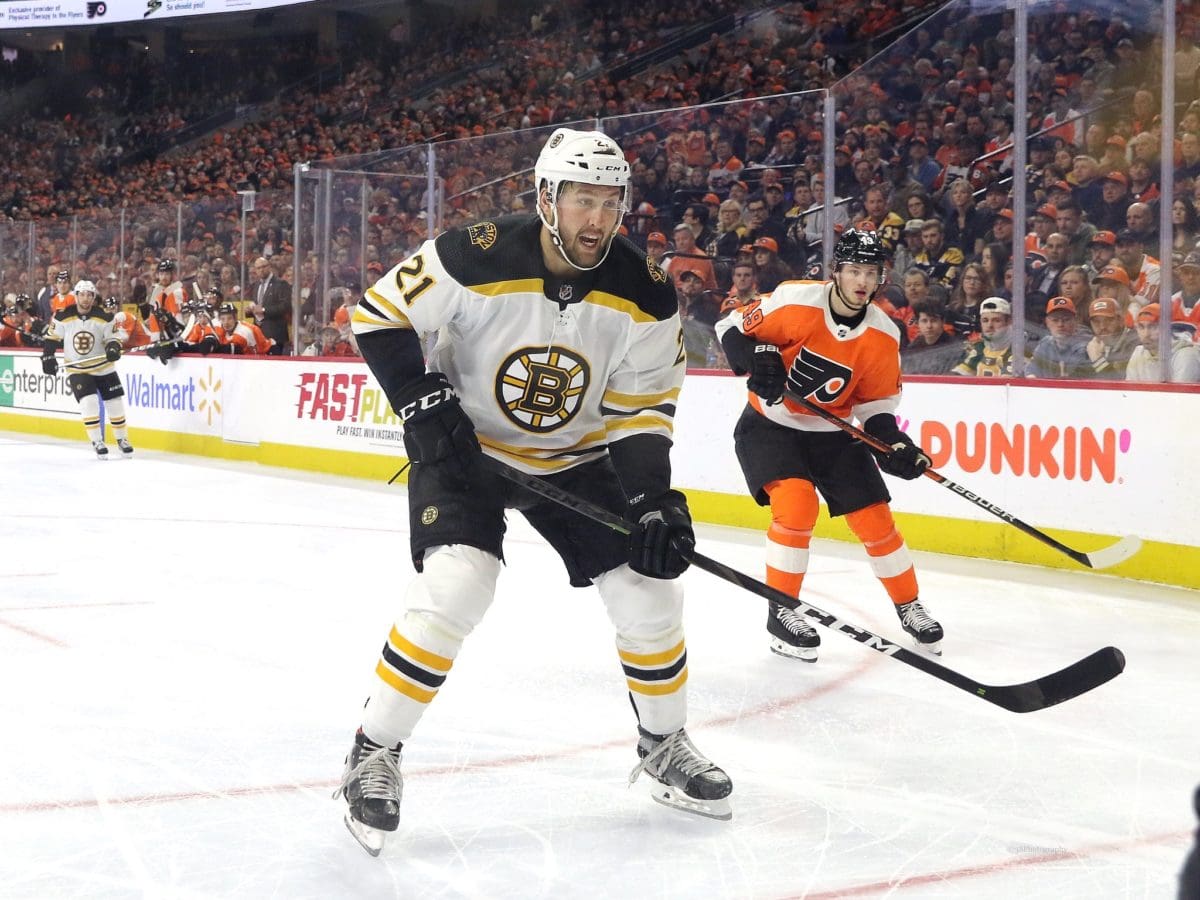 Through 22 games this season, Ritchie has eight goals and 15 points. He is well on the way to matching his career-high goals for a season, 14, which came in 77 games back in 2016-17 with the Anaheim Ducks. He should also come close to matching or surpassing his career-high points, 31, which came in 60 games in the 2018-19 season. His shooting percentage is up at 17.4%, the highest of his career.
Ritchie was selected 10th overall by the Ducks in the 2014 NHL Draft. He struggled to find his footing in California and didn't live up to expectations. When he arrived in Boston last season, it didn't seem like he was going to find a lot of success here either. He had two points in seven regular-season games and was a minus-two. He followed it up with one goal in eight playoff games and took a memorably bad penalty for a late hit.
Part of his success has been the Bruins utilization of him on the powerplay. Nine of his 15 points have come during a man up situation.
Expectations were not particularly high for Ritchie going into the season after a disappointing 2019-20 and a general pattern of not living up to what Anaheim was hoping he would be when they selected him at 10th overall. But he's been the biggest surprise of the team's season so far. While he isn't the complete solution to the Bruins' depth scoring issues, he has been the most consistent scorer outside of the top line.
Jakub Zboril
Jakub Zboril has been a bit infamous in recent years after being one of three first-round picks the Bruins had in a row in the 2015 Draft. Given the level of talent that was taken in 2015 and how quickly so many of them made an impact, the Bruins have widely panned for their selections of Zboril, Jake DeBrusk, and Zach Senyshyn ahead of players like Mathew Barzal, Thomas Chabot, Kyle Connor, and Travis Konecny. 
Despite being a first-round pick, Zboril needed a few years to develop. He quietly had a successful career with the Providence Bruins of the AHL. I went in-depth on his path to the NHL back in January.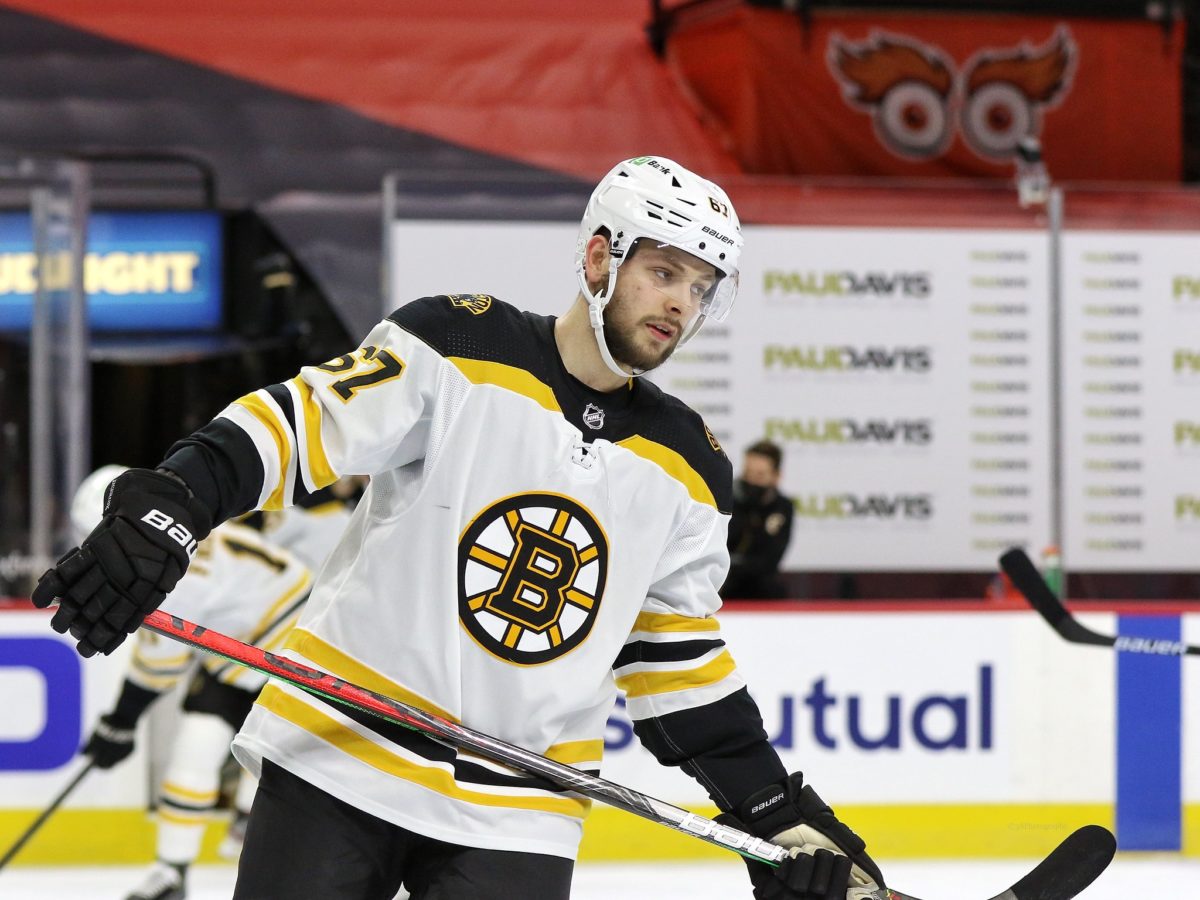 Going into training camp, Zboril was competing with Urho Vaakanainen for a line-up spot after the Bruins committed to bringing youth into the blue line with the departures of Torey Krug and Zdeno Chara. Even after winning out, there really weren't that many expectations. Just maintaining a roster spot would have been considered a successful season for him. 
Yet, Zboril has done more than just hold onto a spot in the Bruins' lineup each night and has been one of the most consistent defensemen on the team. He's averaging 17 minutes and 20 seconds of ice time a night, and he hasn't been afraid to use his body: he's registered 31 hits and 14 blocked shots.
The offense could still use a bit of work. He has yet to score his first NHL goal and only has four assists in 19 games. Still, that's tied with Matt Grzelcyk for second in points out of all defensemen on the team. 
Given the pressure on him, he has really risen to the occasion this season and has been an excellent addition to the team. He's been a positive player in 15 out of his 19 games. He's also been effective on the powerplay, and given injuries to Jeremy Lauzon and Brandon Carlo, he should be getting more time on the penalty kill as well.
Trent Frederic
A cult following is quickly growing around Trent Frederic in Boston this season. His feisty and fearless style of play this season has been turning heads, and pretty much everyone in Boston is completely here for it.
The 2016 first-round draft pick has taken a few years to develop in both the NCAA and the AHL. He got called up for 15 games in 2018-19 and two games in 2019-20. While he had a memorable fight in his first game, he was scoreless in those 17 games and didn't look completely ready for the NHL.
Going into the season, the expectation for Frederic was that he was going to be playing on the fourth line with Chris Wagner and Sean Kuraly, make some big hits, and maybe score a few points. He started out on the fourth line but has since found chemistry on the third with Charlie Coyle and Craig Smith. After a slow start in terms of offense, he has had three goals in his last seven games. Those three goals are the first three of his career.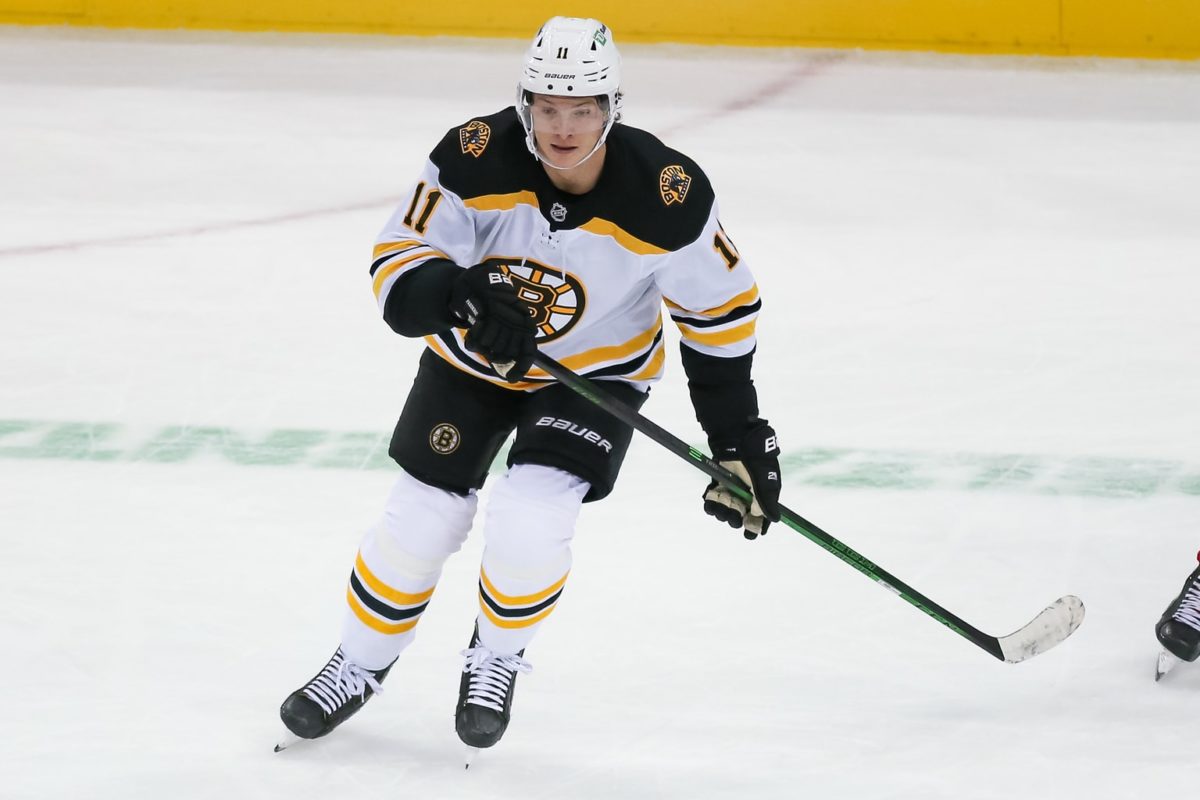 The biggest surprise from Frederic this season has been how much of a presence he's become on the team. We knew going into the season that he can play a strong, physical game, but I don't think anyone expected just how much of a momentum swinger he can be. He's unafraid to challenge anyone, whether it's Alex Ovechkin, Tom Wilson, or Brendan Lemieux. This style of play has completely endeared him to Boston fans. 
Frederic has become a complete nuisance, and it's hard not to love it, especially when he's using it to draw penalties from other opponents. He has drawn 2.35 penalties per 60 minutes of play, which is the fourth-best rate amongst 492 NHL players with at least 200 all-situation minutes in 2021 so far. 
Brad Marchand had this to say about Frederic's presence on the team this season.
"He definitely brings energy to the group and we feed off of what he's bringing [with] his physicality. And when he's strong on pucks in the corner, it creates energy for the group. We need him to keep doing that. He's a talkative kid, which is always great in the room and on the bench, and we can feed off of. I really liked his game so far this year and continue to grow."

-Ty Anderson, (from 'The Legend of Trent Frederic Continues to Grow' – St. 98.5 The Sports Hub = 03/04/2021)
Trent Frederic has been a surprisingly fun player to watch this season and it will be great to continue to see him grow.
Superstars Continue to Play Elite
To no surprise, this season, Patrice Bergeron, David Pastrnak, and Marchand continue to play as the elite forwards that they are. All three are top 50 in the NHL in total points, even with Pastrnak missing the first few weeks of the season. While this is to be expected, in a weird season like this has been so far, it's been reassuring to see the Bruins elite still playing elite. 
There were also high expectations for Charlie McAvoy coming into the season as the number one defensemen on this team. He has been the anchor that the Bruins needed on the blue line and has taken the necessary step forward in point production. 
That is it for now on players who have exceeded expectations with a third of the 2020-21 season behind us. Do you disagree? Who else would you include on this list? Comment your thoughts down below!
---
---