Who needs a trade deadline in 2023? Certainly not all 32 NHL general managers (GMs).
The trade deadline is still two days away on March 3 at 3 o'clock ET, but a lot of the top names at the top of everyone's trade board have already been moved. There are still trades that could be made, mostly minor, but at this time of year, every trade has a meaning. That includes the Boston Bruins and GM Don Sweeney who made a three-team deal with the Washington Capitals and Minnesota Wild that landed the Black and Gold forward Garnet Hathaway and defenseman Dmitry Orlov. Is that all that Sweeney will end up doing? That remains to be seen, but if he can move another piece or two, here are three trade options that he still has available to him.
Mike Reilly
It was not known if Sweeney would be able to move Smith and his $3.1 million, but he has. Now, the second contract he would like to move is defenseman Mike Reilly, currently playing in the American Hockey League (AHL) with the Providence Bruins. Acquired from the Ottawa Senators at the 2021 trade deadline and re-signed that summer, the left-shot has fallen down the depth chart, and with another year in 2023-24 remaining on the contract, moving him and freeing up cap space would be a move that would be a major break for the Black and Gold.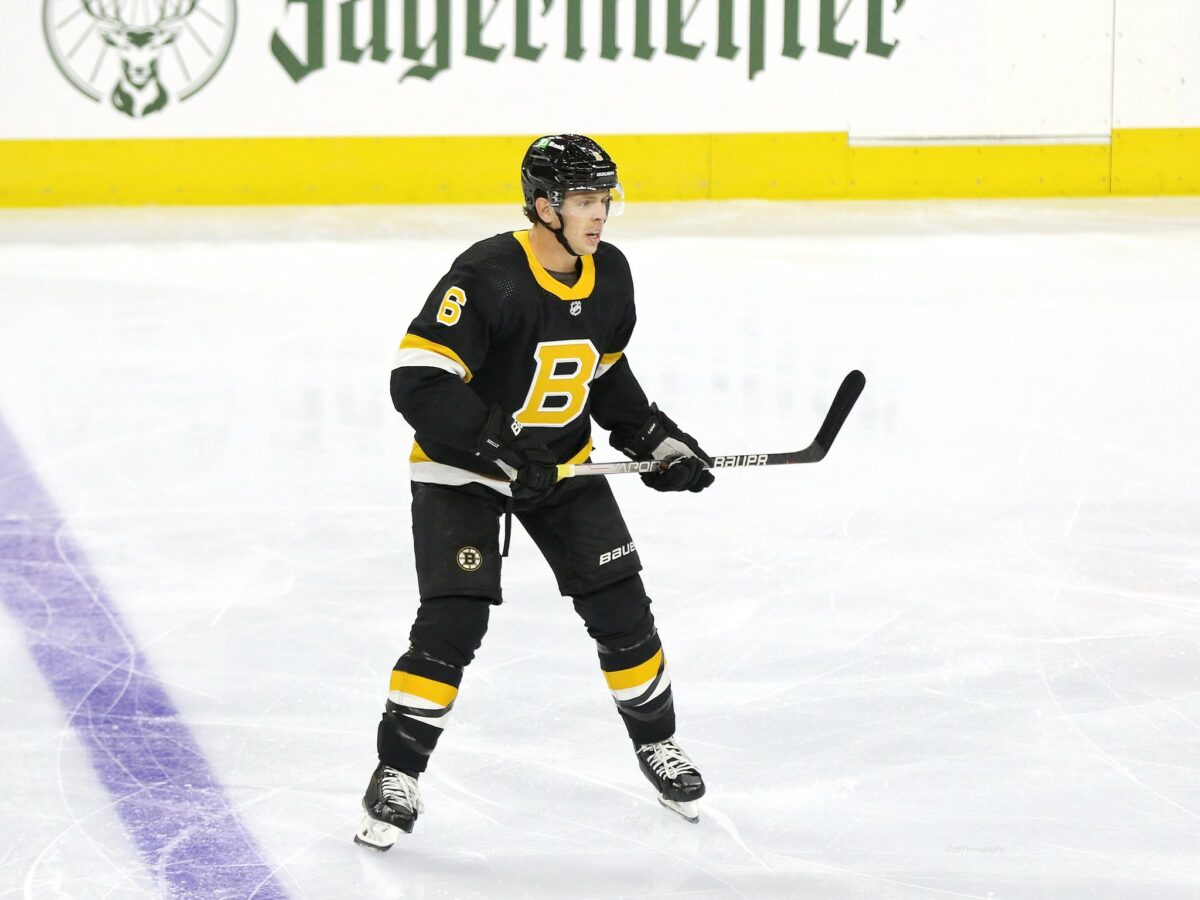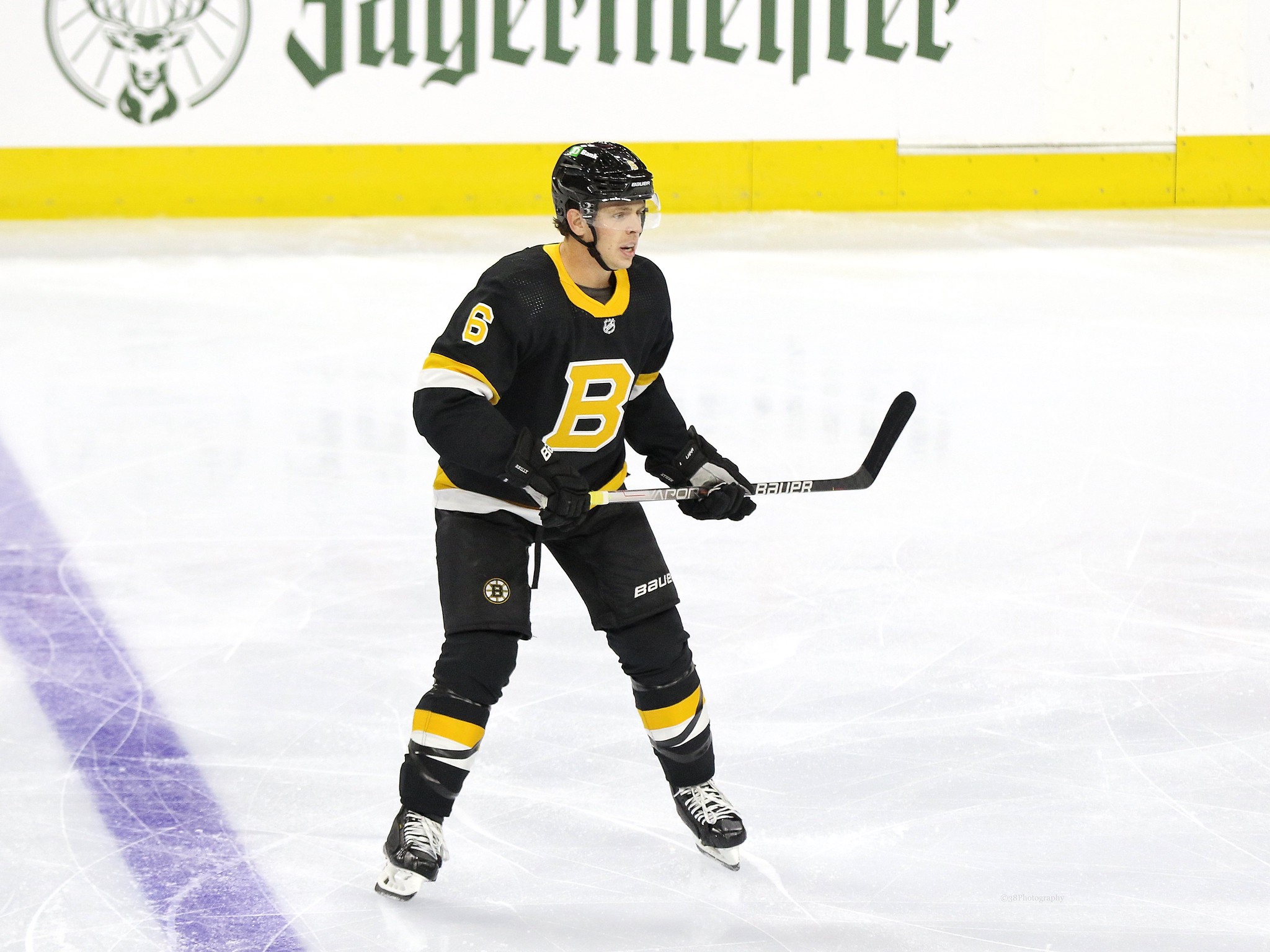 Reilly plated in 10 games early this season when the defense was missing Matt Grzelcyk and Charlie McAvoy to begin the season, but just recorded one assist and averaged 16:44 a night. In the AHL, he has seven goals, and 16 assists in 26 games. On Feb. 24 in a 6-5 Providence overtime win over the Charlotte Checkers, the 29-year-old Reilly had three goals and two assists. There is no doubt that he wants to be back in the NHL and there is no doubt that he can still play in the NHL in the right organization.
In Boston, he's just way too far down the depth chart and the acquisition of Orlov being a left-shot slid Reilly down even further. Boston can still hold onto him for playoff insurance should injuries pile up, but in the bigger picture, moving him and freeing up valuable cap space for this upcoming summer is needed.
Jakub Zboril
If the Bruins are not going to move Reilly, then another option is trading young defenseman Jakub Zboril. The 13th overall pick in the 2015 Entry Draft is quickly becoming the defensive version of Jack Studnicka, a prospect that has never found a full-time role on a team that is very deep. Last October, Sweeney ended all the Studnicka drama by trading him to the Vancouver Canucks.
Related: Bruins History Suggests Sweeney's Trade Deadline Work Not Done
---
Latest News & Highlights
---
This season, Zboril has played in just 15 games and only three since Nov. 25 in a loss to the Florida Panthers. He has been practicing and traveling with the Bruins as a seventh defenseman and played in the 6-5 win over the Seattle Kraken on Feb. 23 when coach Jim Montgomery dressed 11 forwards and seven defensemen following the trade with the Capitals. In four seasons, he has played in 69 regular-season games with one goal and 12 assists. His goal was scored this season in a Nov. 12 win over the Buffalo Sabres.
He played 42 of his 69 games in the 56-game shortened 2020-21 season when he manned the third pairing with Kevan Miller. An injury cut his season and playoffs short, but since that season, he's fallen victim to a numbers game ahead of him with veterans in Boston. Moving him would not be a move to create more cap space for next season as he has one year remaining on a two-year, $2.274 million contract with an average annual value (AAV) of $1.137 million. Like Studnicka, Zboril could use a change of scenery for his career.
Jakub Lauko
Another forward prospect that could use a change of scenery is Jakub Lauko, who has played well in 11 games this season in Boston, but finding a more carved-out role is going to be tough this season and beyond. He scored his first career NHL goal in a 6-5 overtime win over the Pittsburgh Penguins on Nov. 1 and has two assists in 2022-23.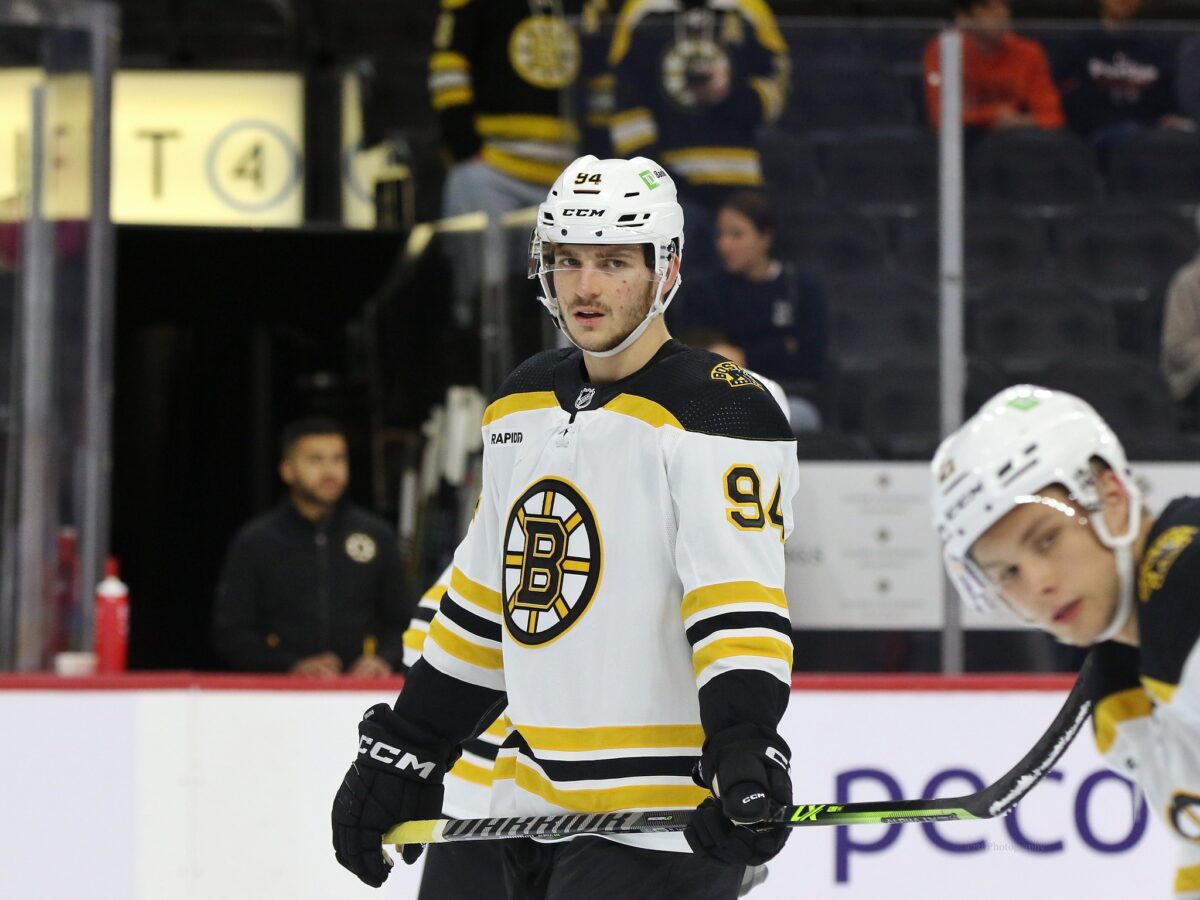 In 34 games with the Providence this season, he has six goals and 16 assists after combining for 13 goals and 31 assists in the last three AHL seasons. The 77th overall pick in the 2018 Draft can play both center and wing and when in the Boston lineup, he's shown explosive speed and an aggressive offensive game that allows him to be aggressive on the forecheck and cause problems in front of the net. The P-Bruins are loaded with young forward just like Lauko and sooner or later, decisions have to be made of which ones have a future with the Black and Gold and which ones don't.
A.J. Greer
This season, A.J. Greer has been a nice addition to the lineup in Boston, however, after acquiring Hathaway, it makes him expendable. He signed a two-year, $1.525 million contract last summer and will carry a $750,000 cap hit next season, but his spot can be filled internally in the bigger picture.
In order to bring in another player through a trade before the deadline, it would require the Bruins to send a current roster player out. The ideal trade for Sweeney to make would be to bring in a right wing for Taylor Hall and Charlie Coyle on the third line and moving Trent Frederic to the fourth line with any combination of Tomas Nosek, Hathaway, and Nick Foligno would provide the Black and Gold with a bottom line that his physical, grinding and tough to play against. Frederic is a young player that can serve multiple roles beyond this season at center and on the wing, which makes it wiser to keep him and move Greer.
Reilly is a move that would free up very important cap space for next season, while both Zboril and Lauko are prospects that are going to find it very difficult to crack the lineup in Boston in the future. Greer is someone that has been a good addition, but is expendable. If Sweeney is lucky, he could use any of these players as part of a trade that could net him a bottom-six right wing. With 48 hours remaining on the 3 o'clock trade deadline on Friday (March 3), all eyes are on the Bruins' GM.
---
---