The Toronto Maple Leafs made three trades within an hour of each other, and there still could be more coming. General manager Kyle Dubas said yesterday that his team was going to stay busy in the trade markets. Well, he was right. The Maple Leafs have traded forward Pierre Engvall to the New York Islanders in exchange for a 2024 third-round pick.
This trade was a cap dump by the club, which could be an indication that they are going to activate goaltender Matt Murray, or that there could be more moves coming. The Maple Leafs have made three trades today and now have $4.77 million in cap space.
Related: 2023 NHL Trade Deadline Tracker
---
Latest News & Highlights
---
Their recent trades include Rasmus Sandin to the Washington Capitals for Erik Gustafsson and a first-round pick, as well as acquiring Luke Schenn from the Vancouver Canucks for a 2023 third-round pick. Dubas has been a very busy man over the last two weeks in an attempt to make his team better.
What the Islanders Are Getting
The Islanders add another forward to their mix. Many would consider their forward group to be slow, but Engvall brings speed. He demonstrated with the Maple Leafs that he has the wheels and can use them when he needs to make a play. With that, though, comes inconsistency. He is a player that runs on confidence. When he is feeling it, he can produce ten points in five games, but when he is in a slump, the team feels it. He tends to become lazy and slacks off on plays, which can drive a coaching staff mad. The Islanders are an older, more experienced team, though, so this should happen less often than it did with the Maple Leafs.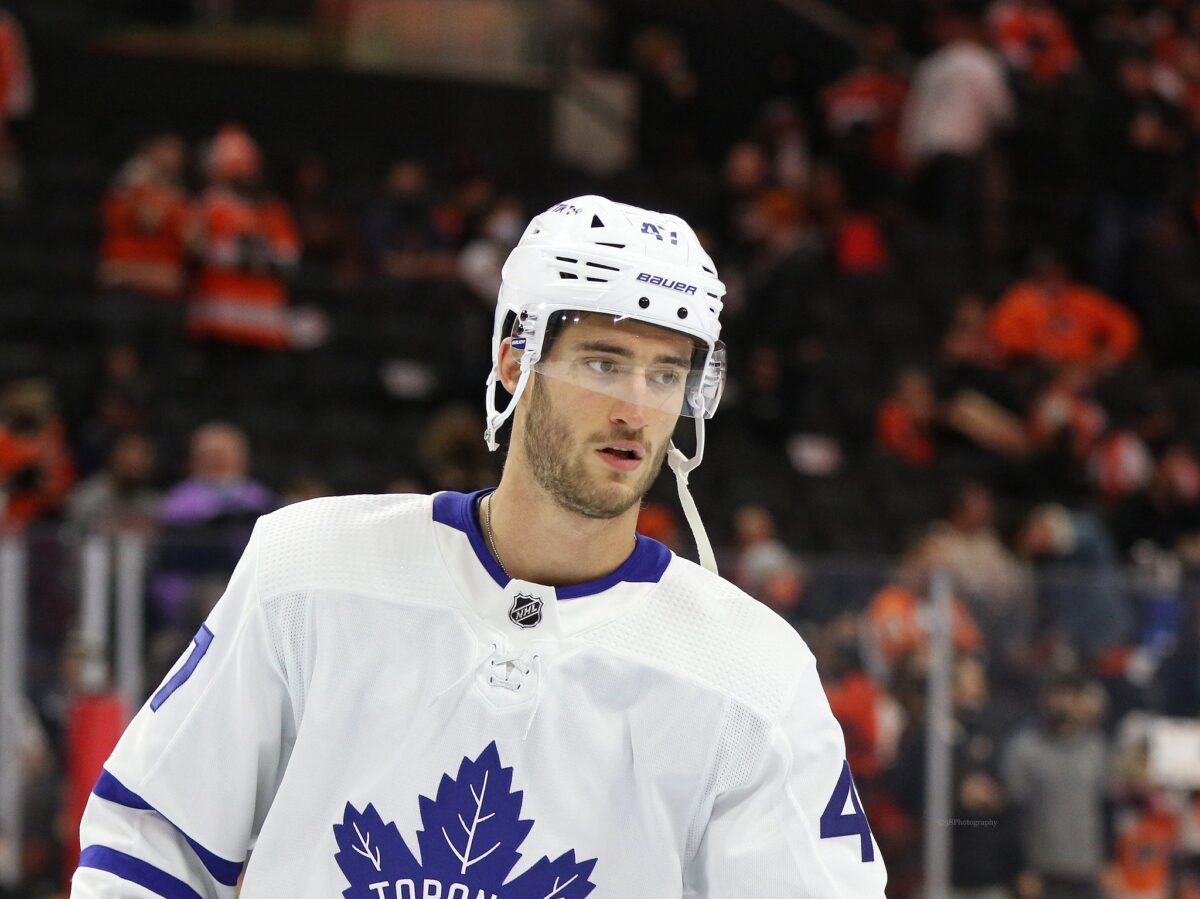 Engvall, 26, now joins an Islanders team that is fighting to make the playoffs, which could light a fire under him to play well and make a good impression. He also should be looking ahead to next season, as he's set to become an unrestricted free agent. If he plays well with New York, he could earn himself another deal.
Related: Maple Leafs Acquire Schenn From the Canucks
Engvall currently makes $2.25 million per season and will probably see time on the third line; he could even see second-line time with the Islanders. So far this season, he has 21 points (12 goals, 9 assists), though he most likely won't be able to surpass his career-high of 35 from 2021-22.
Maple Leafs Add Draft Capital
This trade is more of a salary cap dump, as previously mentioned. The Maple Leafs acquire a third-round pick in next year's draft, which they could potentially move to improve their team in an additional trade this season or next. Dubas has sent draft picks as part of the Ryan O'Reilly and Jake McCabe trades rather than roster players. In the Sandin trade, he was able to get back a first-round pick in 2023, and the third in this trade gives the Leafs 14 draft choices in the next three seasons.
Overall, this trade works out for both teams. The Maple Leafs were able to shed some cap in exchange for some more draft capital. As for the Islanders, they were able to add another player to their forward group that brings some speed and secondary scoring.
---
---