Well, the Minnesota Wild have been busy today, as they have pulled off their second trade of the day mere hours apart from each other. This time, the Wild have acquired forward Gustav Nyquist from the Columbus Blue Jackets in exchange for a 2023 fifth-round pick.
Normally when a trade is made, this is where we would discuss the details of how the new player will fit into the team that acquired them, but the situation with Nyquist is different. He suffered a significant shoulder injury towards the start of the month, was placed on injury reserve (IR) and is expected to miss the remainder of the regular season at minimum.
Related: 2023 NHL Trade Deadline Tracker
Now, there is a chance that he could return to play for the Wild in the postseason, but at 33 years old, Nyquist's path back from injury in that timeframe is harder. If he was able to return, then he would likely slot in as a bottom-six winger to add some depth scoring, and veteran leadership to their lineup in the playoffs when the salary cap doesn't apply any longer.
Wild Are Signaling a Bigger Deadline Deal
There are two ways you can look at this move by Minnesota. First, they acquired a depth player at a discount due to his injury, but they fully believe he can come back healthy for the postseason and contribute when it matters most. This would be the best-case scenario, of course, as it means they added a solid depth player for just a fifth-rounder.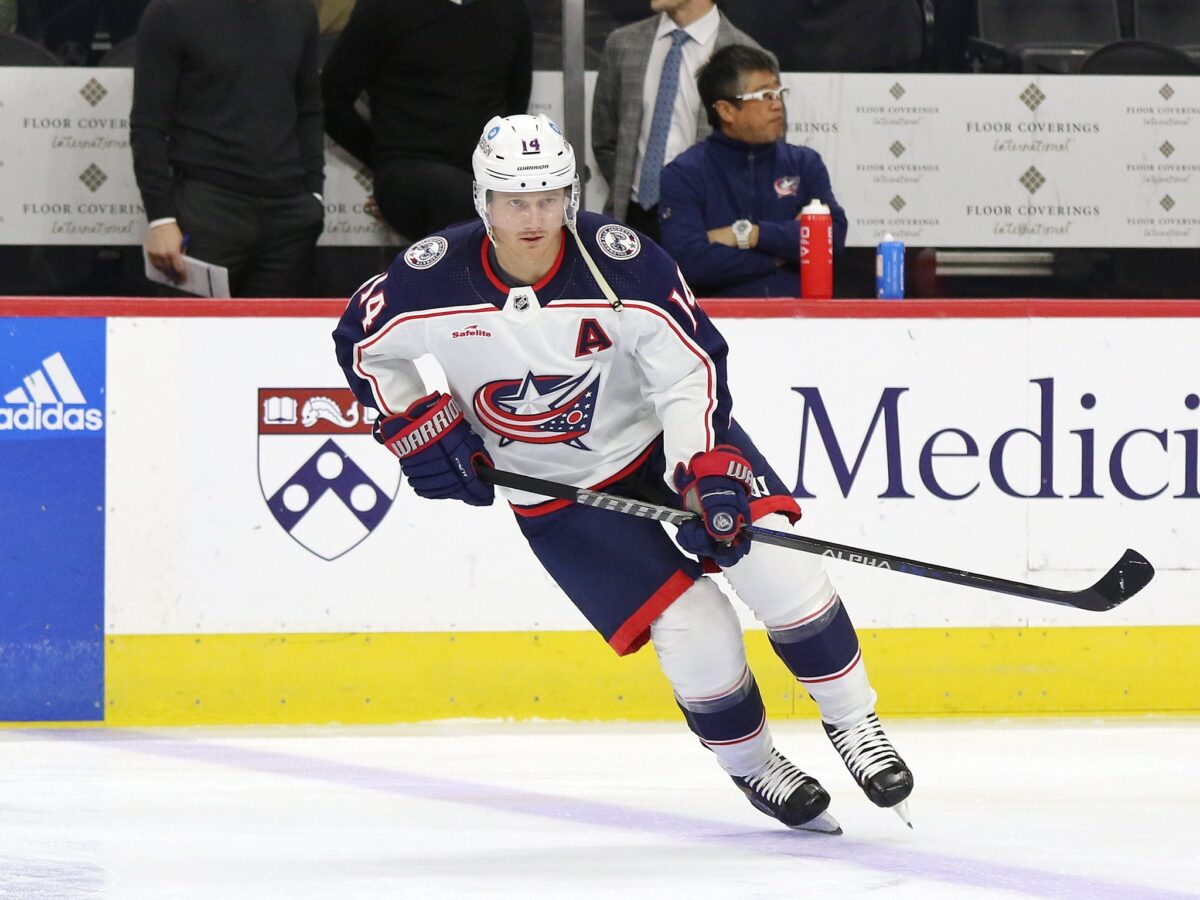 If you're cynical, however, you may see this move in a different light. After retention, Nyquist carries a $2.750 million cap hit, which is currently placed on injury reserve. Depending on how that money is handled, it would open up additional space for the cap-strapped Wild to make another, more significant deal. In this scenario, it wouldn't matter if he returned to play or not, since the move was all about making more cap space appear out of thin air.
---
Latest News & Highlights
---
Either way, this is a no-risk move for Minnesota that could pay dividends if it leads to the acquisition of even more talent. Of course, if Nyquist is able to return and play even a handful of postseason games, then it will be an even bigger win for the franchise.
---
---