The month of February has not been an easy one for the Minnesota Wild with a lot of tough losses along the way, until this past week. They started off on a high note and ended on a high note thanks mainly to Kirill Kaprizov, with a slight bump in the middle but they still ended with seven out of a possible eight points. They played four games and finished with three wins plus an overtime loss.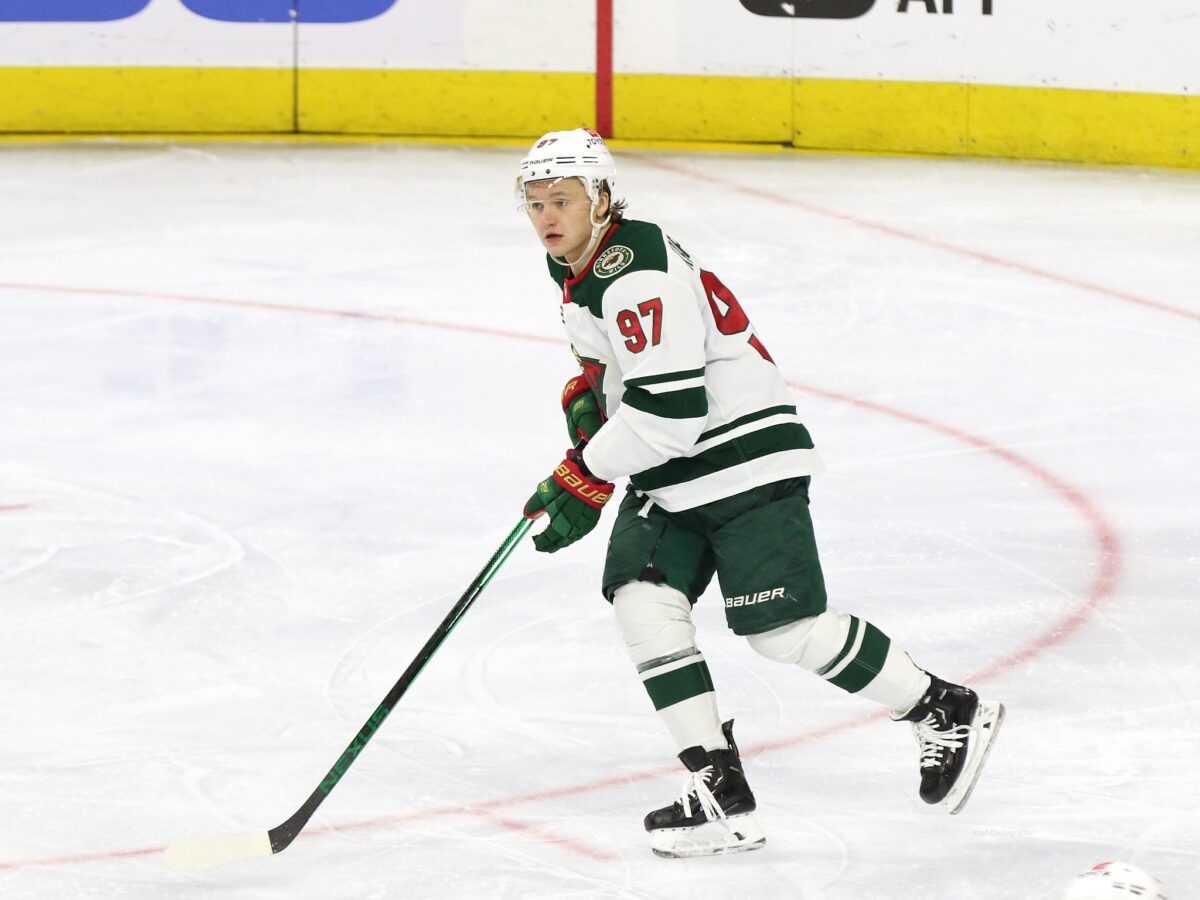 The Wild took down the Los Angeles Kings once and the Columbus Blue Jackets twice but suffered their single loss in overtime to a very strong Toronto Maple Leafs team. They've had almost every player on the roster look successful following the wins this week but there were some who struggled as well.
Wild's Kaprizov is a Superstar
It goes without saying that Kaprizov was by far the Wild's best player this past week. He basically won their second meeting against the Blue Jackets with a natural hat trick that included the final goal being the game-winner in overtime. He continues to find ways to improve his game and surprise everyone around him with the talent he has. He played in all four of the team's games this past week and he had four goals plus an assist for five points and the team lead.
This entire section could be devoted to Kaprizov and his many ways of scoring but one of his linemates took a big step forward this week. Ryan Hartman was back to his top-line center duties and it paid off. He played in all four games and was right behind Kaprizov with two goals and two assists for four points.
Following the big performances from Kaprizov and Hartman there were three players tied at two points apiece. Brandon Duhaime has been another player who's finally found his way this season after struggling with injuries and he added two goals this week for his two points. He currently has seven goals and one assist for eight points in 37 games played.
Calen Addison on Kaprizov: "The guy does everything. It's crazy. … He might be the hardest working superstar ever."

— Michael Russo (@RussoHockey) February 26, 2023
That leaves the surprise of the top five. Jacob Middleton isn't known for tallying a lot of points but so far this season he's already set career highs in games played, assists, and points. Not many people knew about Middleton when the Wild traded for him at last season's trade deadline but he's proven to be worth every penny.
The final player on this list is Frédérick Gaudreau who's also found his scoring touch as of late. He had some success earlier in the season but had a dry spell and is now back at it again. He, like Middleton, recorded just two assists but he's been crucial in helping his linemate Duhaime find his scoring as well. He assisted on Duhaime's goal in their first win against the Blue Jackets and again the following night against the Maple Leafs. Hopefully, Gaudreau can get some goals alongside his streak of assists this coming week.
Wild's Defensive Blunders Continue
While the Wild had a great week in terms of offense, their defense has improved, but some mistakes remain. The team as a whole was successful in shutting out the Blue Jackets in their first meetup because they weren't turning the puck over right in front of their own net. That night, they only had four giveaways and none of them resulted in a goal for the opposition.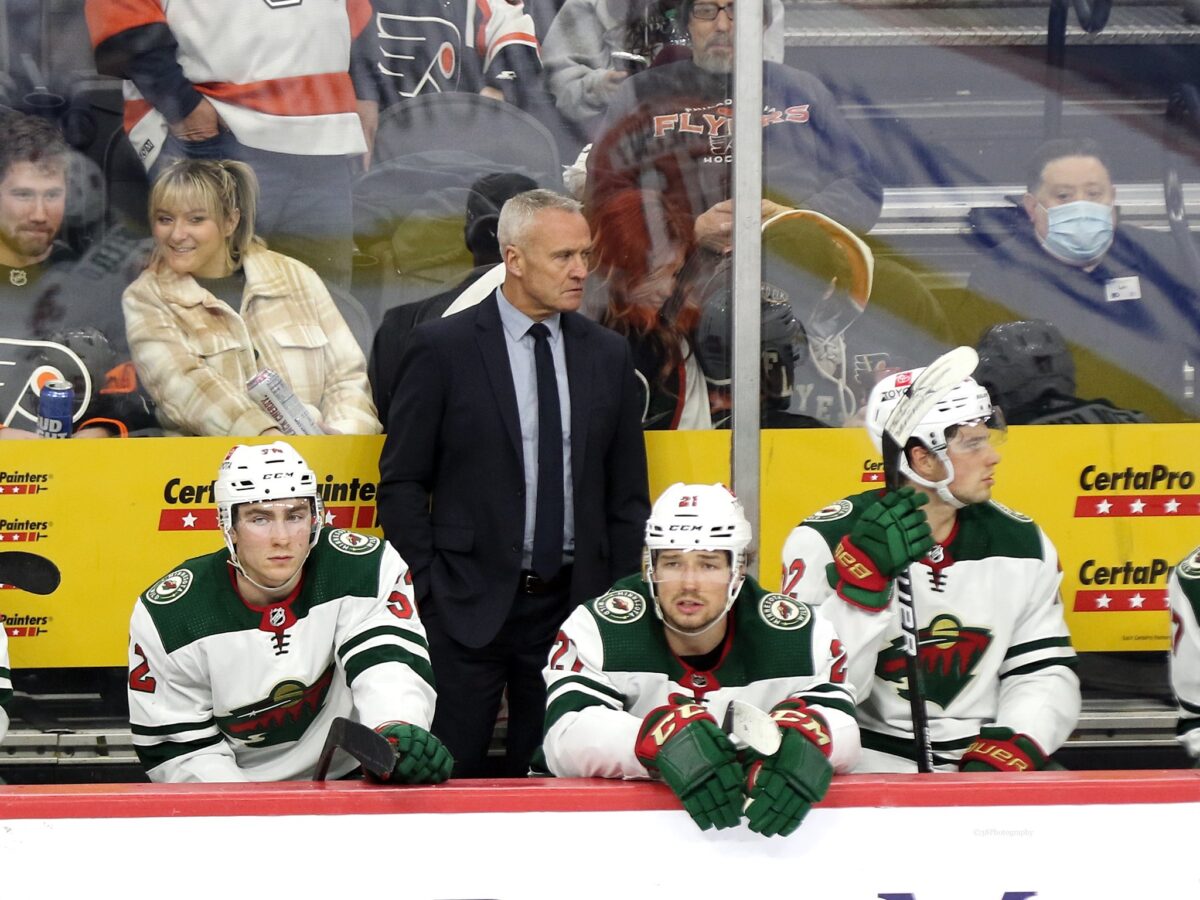 When they took on both the Maple Leafs and the Blue Jackets for the second time, they had nearly three times the amount of turnovers. Against the Maple Leafs, they turned it over 12 times, and against the Blue Jackets, it was 13. Two of those turned into goals that gave the Blue Jackets a commanding two-goal lead that would've ended the Wild's afternoon had it not been for Kaprizov.
Related: Canucks Should Shut Down Demko for the Rest of the Season
---
Latest News & Highlights
---
It's unclear why the Wild go from nearly a perfect night defensively to a very sloppy one the next but one thing is for sure, they need Jonas Brodin but he's currently on injured reserve. He's the anchor of their defense and while they still lose when he's playing, they perform better defensively when he's in the lineup. The Wild have to pull together and figure out a way to play better defense when Brodin is injured. It's time for them to lean on the leadership of Jared Spurgeon and Matt Dumba and figure out a way past this.
Wild's Week Ahead
The Wild will remain at home for one more game to end the month of February before they head out for a quick West Coast Canadian road trip. They'll take on the New York Islanders and their roster of familiar Minnesotans before heading out for some late-night start times against the Vancouver Canucks and Calgary Flames.
The Wild's defense will have to keep an eye on players like Brock Nelson, Anders Lee, Noah Dobson, Elias Pettersson, Quinn Hughes, Tyler Toffoli, Elias Lindholm, and Nazem Kadri. All of these players are capable of making the Wild's night miserable if the defense isn't careful with its turnovers. On the other side of things, the Wild's offense will be dealing with finding the open spots on either Ilya Sorokin or Semyon Varlamov for the Islanders and for the Flames they have to find a way past Dan Vladar or Jacob Markström.
However, the Wild might have gotten lucky when it comes to the Canucks' goaltending situation. They have been relying on backup goaltenders for the last few weeks as their main goaltender Thatcher Demko has been healing from an injury. Demko was just activated off of injured reserve but it's still hard to tell which one the Wild will be facing, as it could be Demko or backup Collin Delia.
Regardless of which goaltender the Wild face it won't matter if they can't fix their own defensive problems. Hopefully, they can fix their turnover issues and Kaprizov can continue on his offensive tear to come out of this week as successful as their past week and gain three more wins.
---
---