Carrying a 3-1 lead into Game 5, the Boston Bruins couldn't close out their series against the Florida Panthers on Wednesday night (April 26). However, despite dropping the game on a fatal error by goaltender Linus Ullmark in overtime, they had plenty of positives to take out of the contest moving forward. After a sluggish start to the game, they eventually wound up outshooting the Panthers 47-25, the most considerable margin of the series thus far. Taylor Hall also continued his torrid start to the postseason notching his fifth goal of the series. Finally, the most significant positive was getting captain Patrice Bergeron back into the lineup. The addition of Bergeron also meant that someone had to come out of the lineup, and in Game 5, Trent Frederic found himself as the odd man out. The Bruins appear to have some healthy internal competition due to their depth.
Bruins' Depth Creates Healthy Internal Competition
Although some criticized the decision to play Jakub Lauko in favour of Frederic, with a team as deep as the Bruins, head coach Jim Montgomery will have some difficult lineup decisions. David Krejci also made the trip with the team to Florida and is not ruled out for Game 6. "He is travelling with us, and he's got a couple more boxes to check before we can say that he's a player," said Montgomery. With that in mind, the Game 6 lineup may look different than what we saw in Game 5. However, if Krejci plays, yet another forward will need to come out, and if anything, that depth will create a healthy competition for ice time within the Bruins' locker room.
Related: Diving Deep: David Krejci's Rise to Becoming Clutch Performer
The Bruins have yet to ice a roster with a full bill of health since their trade deadline acquisitions Dmitry Orlov, Garnet Hathaway and Tyler Bertuzzi joined the team. At the time of the acquisitions, Hall had already been sidelined with a lower-body injury, keeping him out until the season's final week. Nick Foligno was also out of the lineup, dealing with his own lower-body injury. Finally, toward the end of the season, Bergeron and Krejci missed time, and defenceman Derek Forbort was also sidelined, leaving less debate or decisions for Montgomery to make regarding the lineup.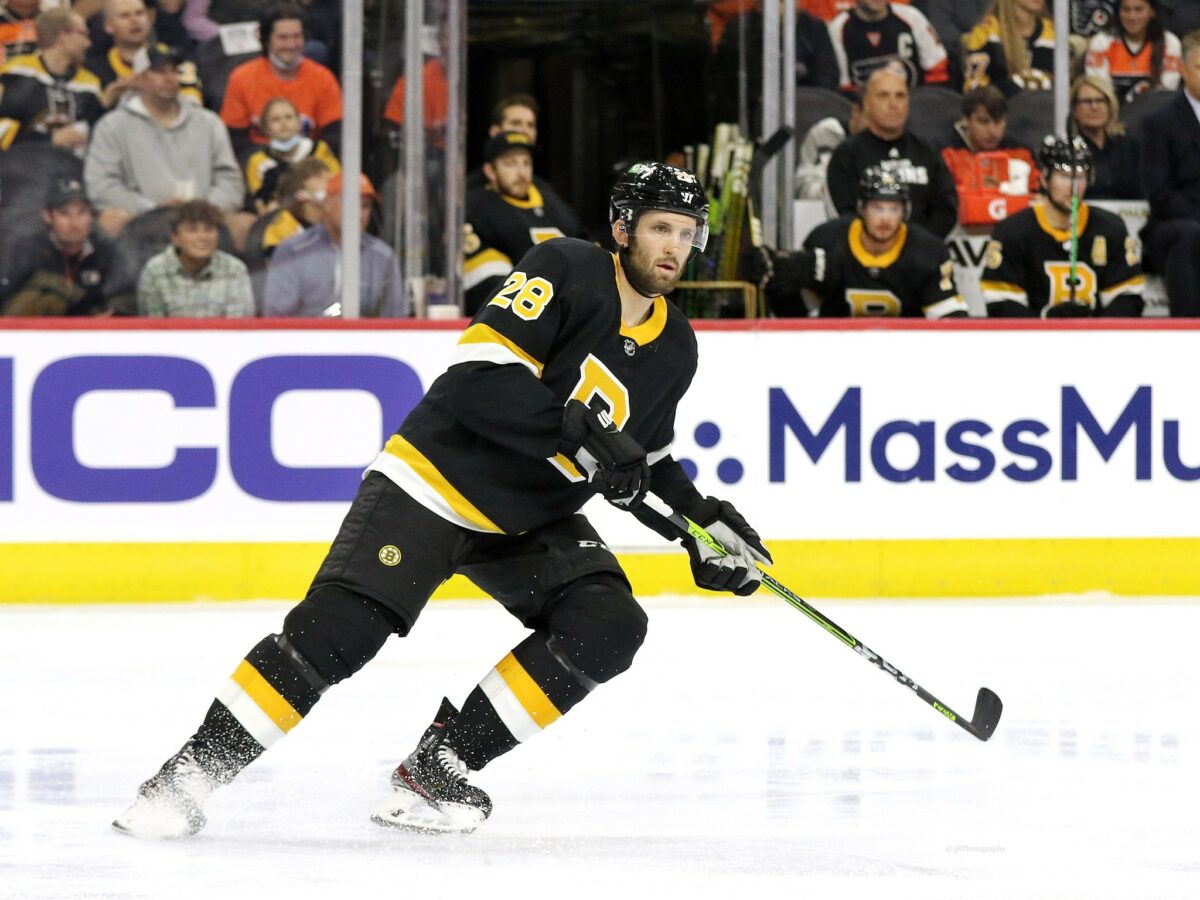 However, now ahead of Game 6 of their first-round series, the Bruins are finally nearing full health, and with it, as mentioned above, will leave some huge decisions to be made. Don't get me wrong, depth is never a bad problem to have, and although he sat out of Game 5, you can imagine the fire that's been lit within Frederic to get back into the lineup. Montgomery said that the staff will consider dressing him for Game 6, and if he does get the green light, expect him to play an intense game proving that he belongs in the lineup on a nightly basis.

The depth the Bruins have is not limited to one position either, as Jeremy Swayman also awaits his first start in the 2023 Stanley Cup Playoffs. When asked about a Game 6 starter on Thursday, Montogomery was non-committal. "I have complete confidence in Ullmark, and if we decide to go with Sway, I have complete confidence in him. The luck we have is at every position; we have players who can go in and get the job done." Montgomery said to reporters.
---
Latest News & Highlights
---
Even when looking at the Bruins' defence, we could see Montgomery decide to change up his defensive pairings, as Connor Clifton has been scratched since Matt Grzelcyk entered the series in Game 2. Additionally, Forbort has been sluggish and has struggled at times throughout the series. While he brings size and a physical presence to the Bruins' back end, Clifton's rested legs may help in the transitional side of the game, and he is no stranger to throwing his body around out there either. Similar to the forward group, should Clifton get the chance to go back into the lineup, you can expect him to play in a manner that proves he belongs there.
Bruins Will Have a Motivated Effort in Game 6
While it will be more telling following the morning skate, regardless of who is in and who is out of the lineup, we should expect a highly motivated performance from the Bruins in Game 6. Don't be surprised to see Frederic back in the lineup and for him to directly impact the result of the game despite playing in a bottom-six role.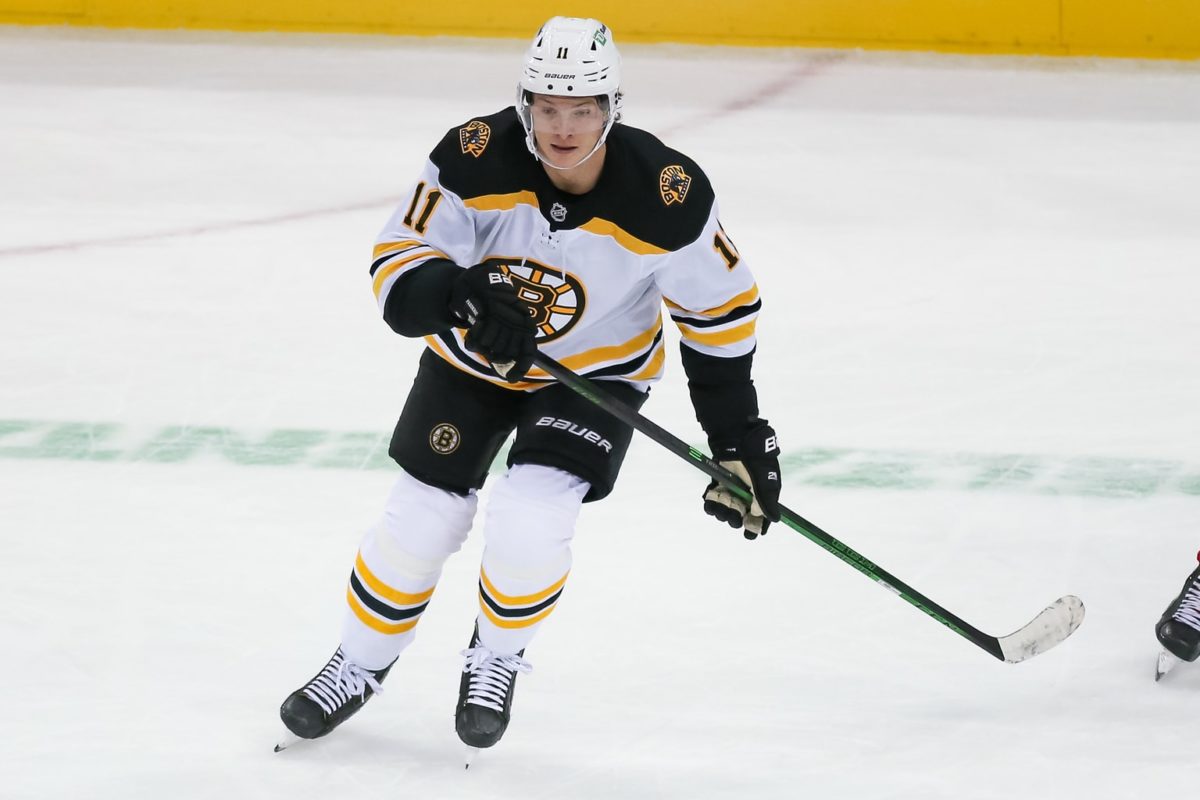 Should the Bruins be up to the challenge in front of them and close out the series tonight, their depth will be a storyline to watch, as their lineup can change night in and night out. While they may have one of the tightest locker rooms in the league, don't kid yourself. These guys are highly competitive professionals who want to be on the ice, and a little healthy competition never hurts.