One of the early stories of the Boston Bruins' 2020-21 season has been the young players making key contributions. Trent Frederic is making a name for himself amongst fans for his impressive, hard hitting style of play. On the blue line, Jeremy Lauzon and Jakub Zboril have been playing big minutes in the absence of Torey Krug and Zdeno Chara this season. 
Last month, I wrote a spotlight on Zboril. This month, I'll be focusing on his fellow defenseman and 2015 draft pick Lauzon. After being a call-up at various points since the 2018-19 season and playing in six playoff games in 2020, he has finally found a permanent spot in the Bruins' lineup. And he's not just playing anywhere in the lineup as he's been given Chara's former spot, opposite Charlie McAvoy.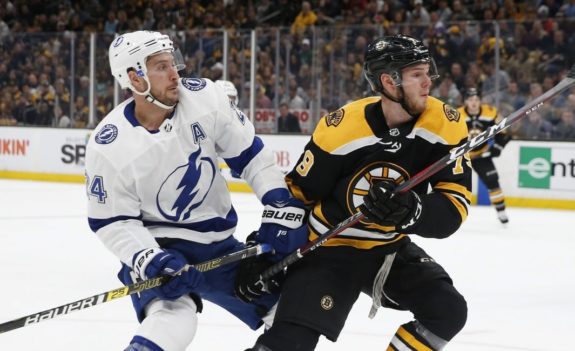 Is Lauzon the next Chara? No. Chara will most likely be a first-ballot Hall-of-Famer and, in his prime, was an elite shutdown defender. No one can completely replace him. But Lauzon is making positive contributions and should be interesting to watch as he continues to grow and gain confidence this season.
Before the Draft
The 23-year-old was born April 28, 1997, in Val D'or, Quebec, Canada. The left-shot defenseman stands at 6-foot-1 and 204 pounds. He spent the entirety of his Junior hockey career playing for the Rouyn-Noranda Huskies of the Quebec Major Junior Hockey League (QMJHL). 
He made an impact for the Huskies right from the start. In 55 games in his rookie season, he had five goals and 16 points and was a plus-four. He also contributed in three playoff games in 2014, scoring three assists.
In the 2014-15 season, leading up to the 2015 NHL Entry Level Draft, Lauzon played in 60 games. He tripled his goals from the prior season, scoring 15 goals and 21 assists for 36 points. Twelve of those goals came at even-strength, the most of any defenseman in the QMJHL that season. He ranked 21st overall amongst defensemen in the league.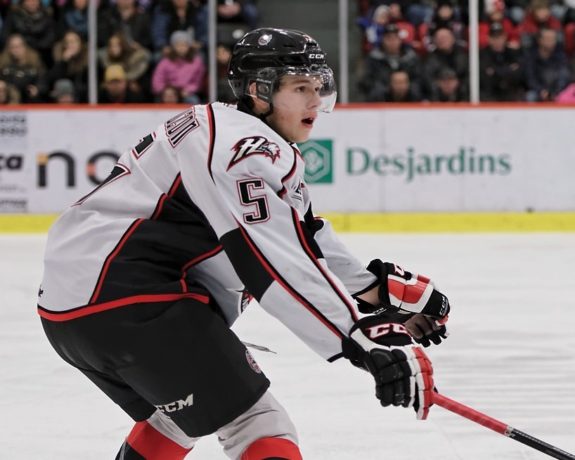 For the most part, though, Lauzon was overlooked heading into the draft. He was a solid, reliable defenseman but wasn't a superstar in any one particular category. He had good size and mobility and a tough edge to his game but was often overlooked in a defensemen pool from the QMJHL. That pool included Thomas Chabot and future teammate Zboril, both had more impressive junior careers to that point.
NHL Central Scouting had him ranked at #42 in their final assessment before the 2015 NHL Entry Level Draft. The Bruins eventually took him as the 52nd overall pick in the second round
Road to the NHL
There were a plethora of players in the 2015 Entry Level Draft who were NHL ready in the first few seasons after their draft year. Players like Connor McDavid, Jack Eichel, Noah Hanifin, Mathew Barzal, Thomas Chabot and Mikko Rantanen all made their NHL rosters before the age of 21 and made significant impacts upon their arrival. The 2015 draft had arguably the best talent in recent memory, shining a harsher light on the players who weren't NHL ready right away. 
As a second-round pick, Lauzon has slipped under the radar in recent years but has quietly had very successful seasons in his post-draft development era. He returned to Rouyn-Noranda for two more seasons. In 2015-16, he had an eye-popping 40 assists and 50 points in 46 games. He was a plus-40 player and added an additional eight points in nine playoff games. He was named to the QMJHL Second All-Star Team.
Rouyn-Noranda won the QMJHL Championships that year, but Lauzon suffered a gruesome injury during a playoff game when he was hit with a skate on the ice. He sustained serious lacerations to his neck and was taken to a hospital, where he underwent surgery. He was luckily okay and well enough to participate in the Bruins' development camp a few months later.
In his final season, Lauzon was named captain. He had 28 points in 39 games and was a plus-25. He also made the roster for Team Canada at World Juniors in 2017, along with players like Chabot, Barzal, Pierre-Luc Dubois, Carter Hart, and Dylan Strome. In seven games at the tournament, he had two goals and three points. Team Canada lost in the Finals to Team USA that year.
Lauzon made his professional debut for the Providence Bruins of the AHL in the 2017-18 season. In 52 games, he had seven points and was a plus-one. He was also given the "A" as an alternate captain during his rookie season. Throughout that season, he showed flashes of his offensive skills and mobility but struggled with defensive consistency in his first year of professional hockey.
In both the 2018-19 season and the 2019-20 season, Lauzon spent time back and forth between Providence and Boston. He played 16 games and then 19 games in Boston, and 29 and 45 games in Providence. He scored his first NHL goal on November 11, 2018, against the Vegas Golden Knights.
Coincidentally, he also had his second NHL goal against the Golden Knights.  Unfortunately, the Bruins do not play Vegas this season, so Lauzon will have to score on a different team to get his third NHL goal.
Coach Bruce Cassidy had this to say about Lauzon after he scored his first goal.
"He works hard, he's got good instincts to get up the ice. I think he's played well here. … His physicality, his willingness to get up the ice, close gaps, kill penalties has been pretty good for us. So I'm happy for him. He's a likable kid, so good for him. You only get your first NHL goal once, and some guys don't get it. So it's nice for him to get it at home and I think it turns out to be the game winner."

Calli Remillard, Boston.com
Each year, Lauzon got better and better in Providence. He improved his defensive game while building on the areas he already excelled in. A year ago at this time, he was looking ready for the NHL, but with a crowded lineup in Boston, there wasn't a permanent spot for him yet. They still brought him to the 2020 Playoff Bubble, and he beat out veteran guys to play in six games.
Lauzon's Arrival
Number 55 has been impressive on the ice so far. He beat out several veterans and prospects in training camp to make the opening roster and has played in all 14 games so far this season. While he only has three assists so far and is a minus-two, Lauzon has found other ways to contribute to the team, including dropping the gloves.
Lauzon is contributing to special teams as well. He is currently averaging 3:26 minutes on the penalty kill per game, the most amongst the Bruins' roster. He's also second to his defensive partner McAvoy for total ice time per game with an average of 19:45. The offense isn't there yet, but hopefully, that will come as the season progresses.
There were few expectations for the blue line going into this season. Replacing Chara and Krug with untested, young talent seemed like it was going to set up the team for disaster. Instead, this defensive core has exceeded expectations so far.
Is there room for improvement? Of course. Should the team pursue a defenseman at the trade deadline? Probably. But things are relatively smooth sailing for the Bruins right now. 
With 42 games left to play, it will be exciting to see how Lauzon continues to advance throughout the 2020-21 season.
---
---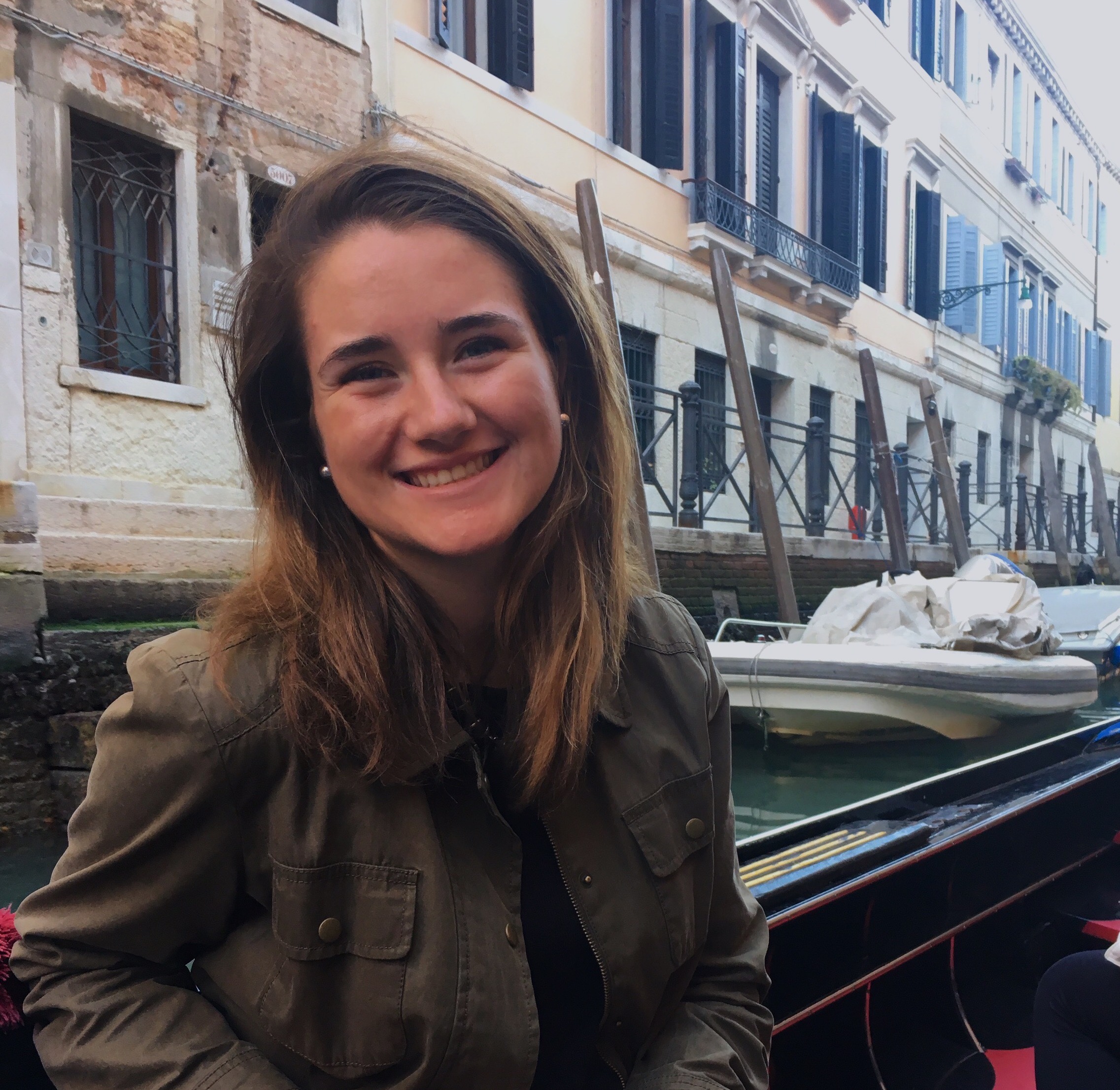 I'm Hannah Garfield, a graduate of Elon University with degrees in Film and Media Analytics. Currently, I'm pursuing my MFA in Screenwriting at Boston University. I'm a lifelong, passionate Boston sports fan and love all things Bruins.