In this edition of Bruins Weekly, we take a look at some of the rookies that are making an impact in the season-opening homestand, Craig Smith scores his first two goals for the Bruins and Boston gets ready to face a former teammate this weekend.
Rookies Record Their First Points
Three prospects have made an impact early in the season for the Bruins and each was rewarded with their first career points against the Philadelphia Flyers. Top prospect Jack Studnicka scored his first career goal in the third period of Thursday's 5-4 come from behind shootout win. His goal was Boston's first 5-on-5 goal of the season after not scoring one in their first 11 periods of action.
Defenseman Jakub Zboril, who has had a good start to the year with Kevan Miller on the third pairing, picked up his first NHL point with an assist on Brad Marchand's power-play goal in the third period of Saturday's game. Trent Frederic also collected his first career point in Saturday's game, assisting on a Charlie Coyle goal.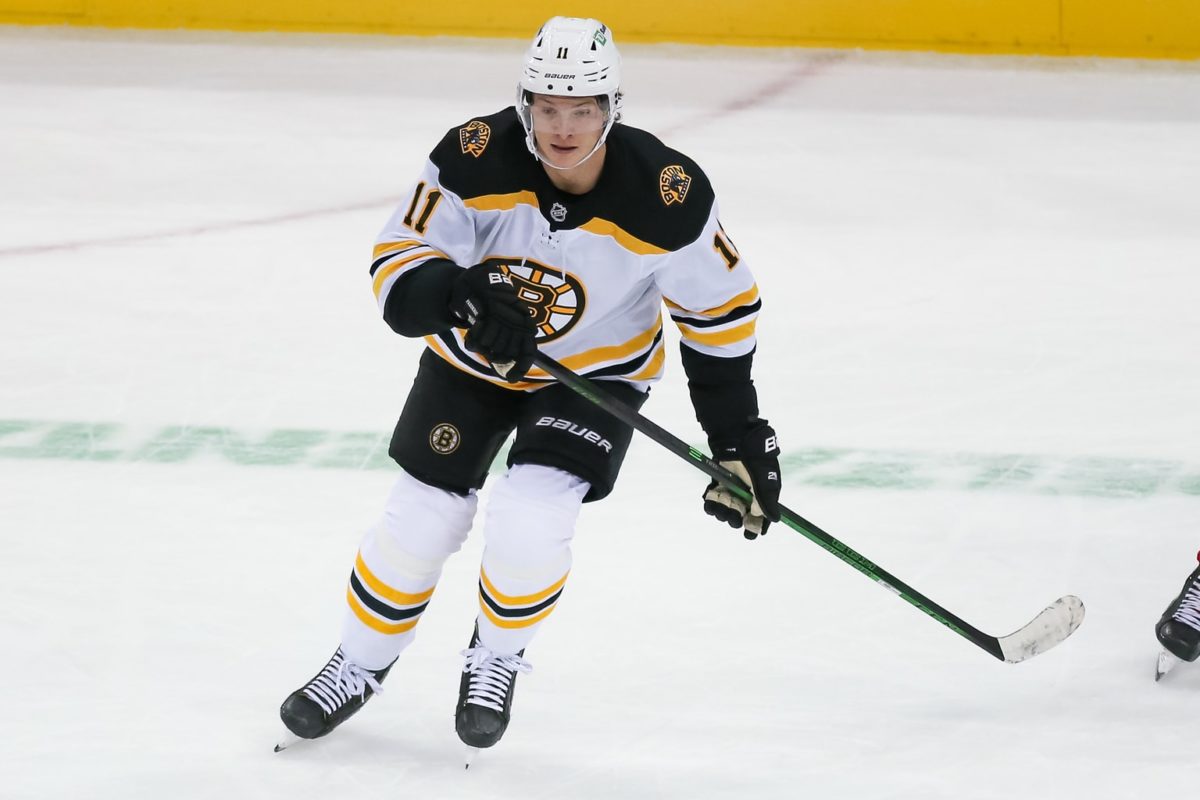 Speaking of Frederic, the 22-year-old is quickly working his way up the depth chart for coach Bruce Cassidy. He was moved up from the fourth line to the third line with Smith and Coyle. Replacing the struggling Anders Bjork, Frederic has impressed through the first six games of the season and is making a case to remain in the lineup when David Pastrnak returns, which seems like that is getting closer to happening.
Smith Scores First 2 Goals as a Bruin
Smith was general manager Don Sweeney's biggest free-agent signing when he signed a three-year deal for $9.3 million in October. In five of his nine seasons with the Nashville Predators, he was a 20-goal scorer which is what drew Sweeney to him in free agency.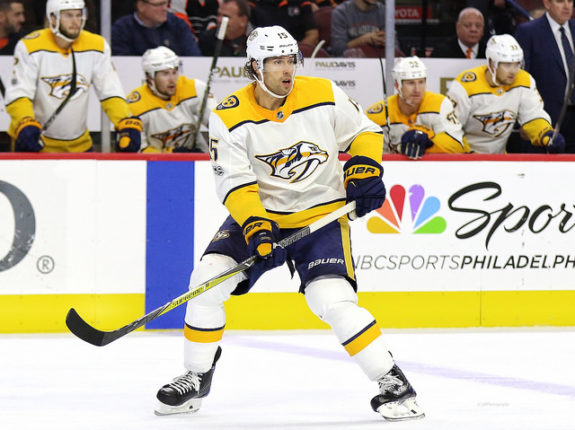 After missing the first game of the season with an injury, Smith had a frustrating start in his first three games for the Bruins. He had eight shots on net in those games but had yet to find the back of the net. That all changed Saturday night when his ninth shot as a member of the Black and Gold beat Flyers goalie Carter Hart.
He followed that up with his second goal in as many games Tuesday night when he scored with 10.9 seconds left in overtime for a 3-2 win over the Pittsburgh Penguins.
Bergeron Joined Elite Company
In Saturday's win over the Flyers, Patrice Bergeron became the 11th player in franchise history to record at least three points in a game for the 50th time as a member of the Bruins when he had two goals and an assist. It was the first time this season that he recorded a multiple-point game.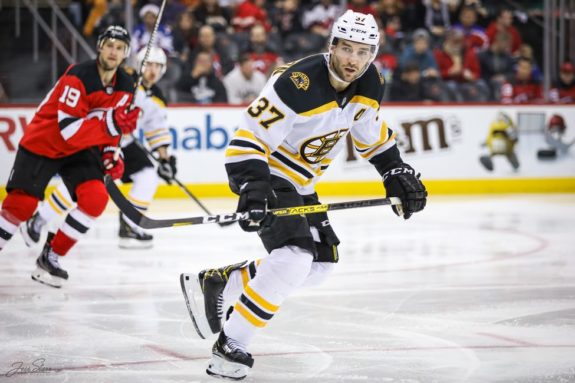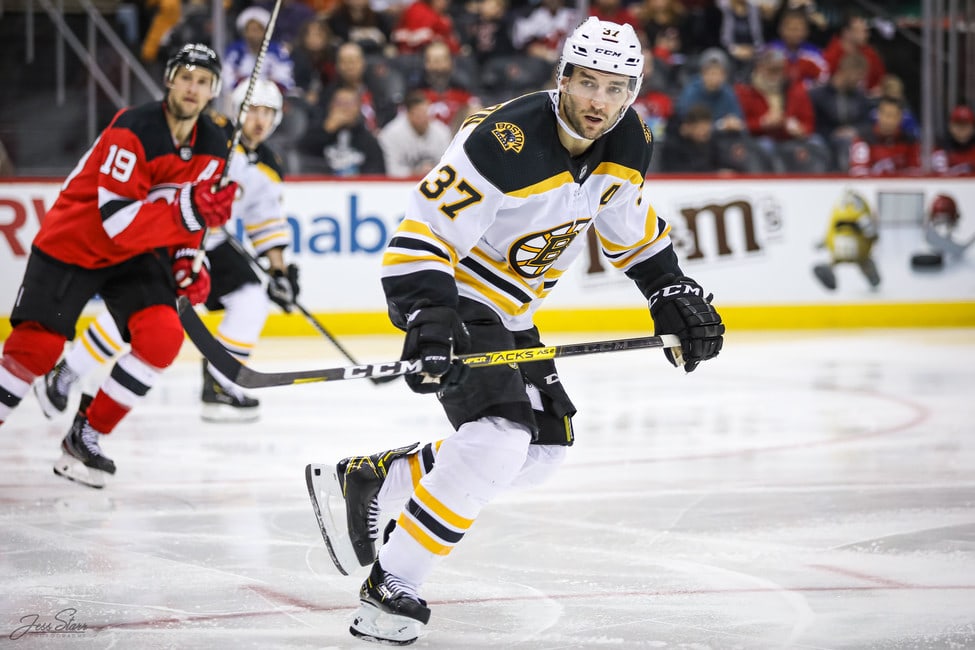 Former Bruins Hall of Famer Phil Esposito is the organization's all-time leader in three-plus point games with 140. That's one team record that will be difficult to break in the future.
Hello, Former Captain
For the last 14 years, Zdeno Chara was the face of the Bruins blue line as their captain after he signed as a free agent in July of 2006. In December, the 43-year-old left in free agency when he signed with the Washington Capitals, one of Boston's new realigned divisional opponents for the 2020-21 season.
The Bruins and Capitals will battle eight teams in the next three months in East Division and the first two games are this weekend. After Thursday's game with the Penguins, the Black and Gold will head South to Washington to face Chara and his new team Saturday night in the first two straight games at Capital One Arena. In seven games this season, Chara has one assist and is a plus-5, while averaging 20 minutes a night.
Bruins Sign Prospect Hall
On Tuesday, the Providence Bruins began training camp for the upcoming 26-game American Hockey League season, and prior to taking the ice for the first time, they added to their roster. Curtis Hall, who was selected 119th in the fourth-round of the 2018 Entry Draft by Sweeney, signed a one-year AHL contract.
Hall scored a team-high 17 goals as a sophomore last season at Yale University but lost his 2020-21 junior season with the Bulldogs when the Ivy League canceled all winter sports because of safety concerns with the coronavirus pandemic. At 6-foot-3 and 197 pounds, Hall is hoping to make the P-Bruins roster as a center and get his feet wet in his first professional season after he decided to forgo his final two years at Yale.
The Week Ahead
Thursday: vs. Pittsburgh Penguins, 7 P.M.
Saturday: at Washington Capitals, 7 P.M.
Monday: at Washington Capitals, 7 P.M.
---
---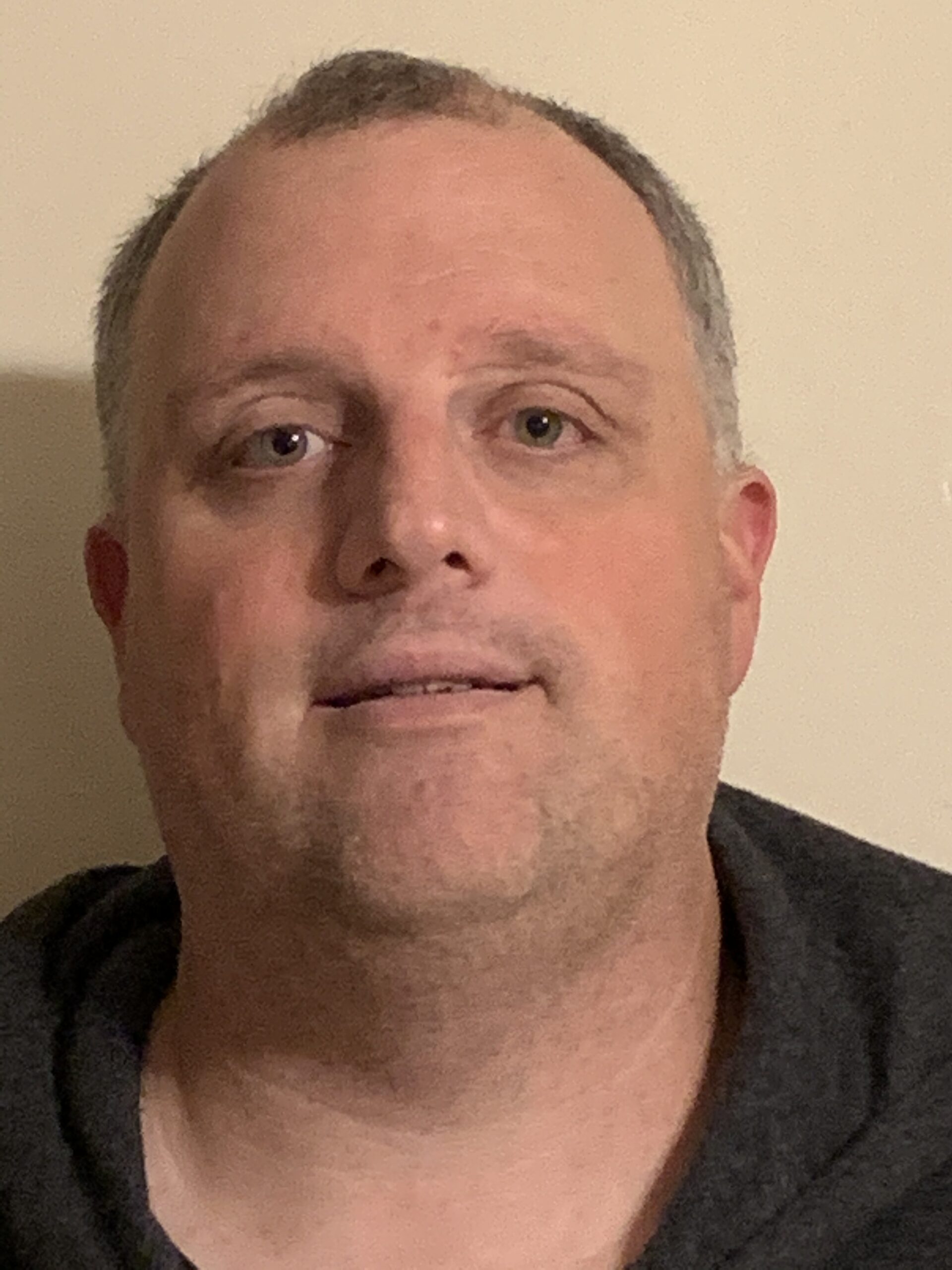 Scott Roche covers the Boston Bruins for The Hockey Writers. A frequent user of the Oxford comma. Scott has been a sports writer for 25 years for different sites and daily newspapers. Writing started out as a hobby, but it has become a passion for Scott over the years.