When training camp began for the Calgary Flames in 2017, the hockey club hoped that several seasons of improved drafting would result in some prospects making the jump to the National Hockey League level. Unfortunately for them, it didn't quite materialize that way.
The Flames came into 2018's camp with similar hopes for their youngsters. This year's camp resulted in a trio of rookies making the jump to the Flames roster and helping the club capture several key points early in the 2018-19 season.
The Rangy Swede
When the Flames selected Rasmus Andersson in the second round of the 2015 NHL Draft, scouts were excited about his offensive upside but a bit bullish on his conditioning. Three seasons removed from his draft year, he's matured from a malleable 18-year-old into a mature, composed 22-year-old. He has two strong American Hockey League campaigns under his belt and emerged as an offensive standout for the Stockton Heat – simply put, he had outgrown the AHL, but he was stuck behind right-shooting players with more NHL experience.
An injury to Travis Hamonic in the opening game of the season rescued Andersson from the prospect of starting another season in the AHL. Since rotating into the lineup in place of Dalton Prout he's impressed and, if anything, improved from game to game. He's become skilled at generating clean breakouts from the defensive zone and been one of the team's more consistent player sat putting pucks on net from the point and generating rebounds.
He's settled in as a third pairing defender who can occasionally be counted upon in key situations. He had the game-tying assist in the Flames' Oct. 27 shootout loss to the Washington Capitals – he was put on with the goalie pulled to give the club a right shot defender from the point and his shot was tipped in by Matthew Tkachuk. He made another impressive play in their Oct. 30 overtime win in Buffalo, making a savvy play to keep the puck inside the offensive blueline that led to the game-tying goal.
The Rugged Canadian
One of two Flames second round selections in 2016 – selected with a pick they received from the Dallas Stars in the Kris Russell trade – Dillon Dube developed a reputation during his junior career as a smart 200-foot player who was equal pucks skilled with the puck and tenacious away from it. A product of the Western Hockey League's Kelowna Rockets, Dube's junior bonafides were cemented with a pair of impressive performances at the World Junior Championship tournament – including capturing a gold medal as team captain in 2018.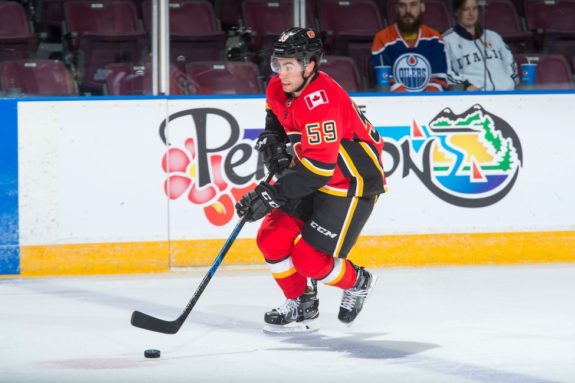 Dube made the Flames in his pro training camp, impressing coaches and brass with his high hockey IQ and high playing tempo. While he hasn't hit the scoresheet with regularity, he's continually generating scoring chances – Natural Stat Trick's figures place him ahead of Sean Monahan in terms of generating high-danger chances and the Scotiabank Saddledome's fans often buzz with anticipation of his first NHL goal when he has the puck in the offensive zone.
He's still a responsible two-way player one of the team's most effective fore-checkers, but he's still working on aspects of his physical game. Head coach Bill Peters noted following a recent game that he still needs to work on his play along the boards – at times he's occasionally out-muscled or out-positioned. Still, he's only 20 years old and in his first pro season; there's aspects of his game that will need fine-tuning, but he's been an effective bottom six forward.
The Flashy Finn
The Flames' first round pick in 2017, it's probably not a stretch to say that Juuso Valimaki's strong training camp ended Brett Kulak's tenure with the organization. A product of Finland that spent a couple productive seasons with the WHL's Tri-City Americans, Valimaki was touted as a smart, puck-moving defender coming out of junior. He turned heads with his poised play in training camp and made the Flames roster just shy of his 20th birthday – rather than bump Kulak to the minors, he was traded to the Montreal Canadiens for a pair of minor league defensemen.
"Val's been a guy who's been steady as can be at 20 years old. He's pretty impressive

Another night, another big play from Juuso Valimaki. https://t.co/MeSirVlshp

— Calgary Flames (@NHLFlames) November 2, 2018
Since cracking the lineup, Valimaki has made strides in cementing himself in the Flames' long-term plans. He's been a rock-solid third pairing defender whose defensive game is improving by leaps and bounds. He's displayed strong instincts and great situational awareness; his first NHL goal was a game-winner on Oct. 17 against the Boston Bruins, and a big hit on Matt Calvert on Nov. 1 against the Colorado Avalanche dislodged the puck and directly led to James Neal's game-tying goal.
While his game definitely hasn't completely rounded into form quite yet, Valimaki's helped swing a pair of games towards the Flames as a fresh-faced 20-year-old.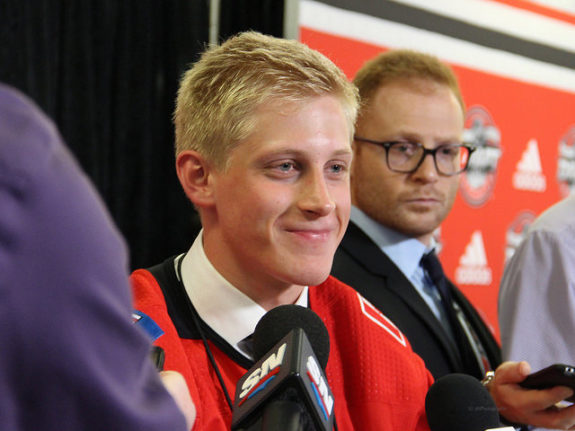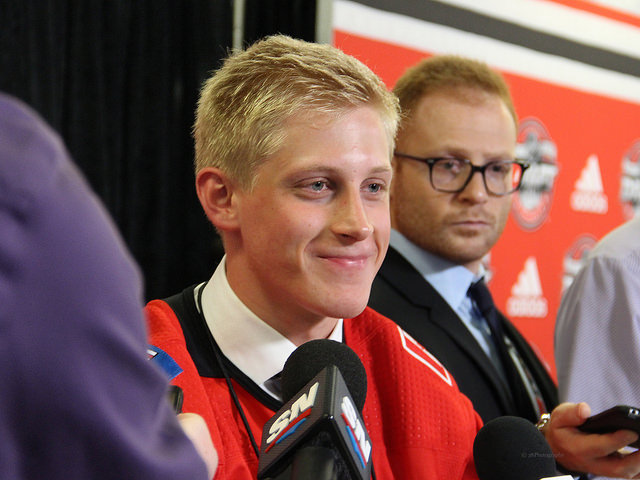 The Key to Sustainable Success
The Flames have made considerable investments in the drafting and development side of things in recent years, adding scouts in key areas and investing in several different aspects of development. These investments speak to a simple truth in a salary cap world: if teams wish to have sustainable long-term success, they have to complement their established, expensive stars with younger, inexpensive depth. After years of accumulating prospects, the Flames finally seem to have built an effective development pipeline. They're not quite where they want to be yet, but they're on the path to sustainable success.