Carey Price has worn the Montreal Canadiens crest with pride and humility for nearly two decades. Through the pressure of playing the most difficult position in hockey in one of the most unforgiving cities in the league, the 2005 fifth-overall pick never lost his cool. Some mistook Price's aloofness for a lack of caring, but nothing could be further from the truth — his play did all the talking, and he gave everything while on the ice.
A seven-time All-Star, Hart Trophy, Vezina Trophy, Olympic Gold Medal, and many more accolades at every level he appeared in, Price's resume is worthy of a Hockey Hall of Fame ballot one day. The one blemish on his track record is the lack of a Stanley Cup, something he was three wins away from achieving in 2021, but it should not deter decision-makers from giving him the nod. Unfortunately, Price may never again reach that stage after continuous knee problems have shortened his playing career.
Related: Should the Montreal Canadiens Retire Carey Price's Number?
The hauntings of Chris Kreider crashing skate-first into the Habs netminder lingered in the minds of Canadiens fans since 2014, and it's why Price finds himself in this current position. He's remained in a place of hope that someday he'll return to play again and get one last chance at a Stanley Cup, but his recent comments have all but brought those aspirations to an end.
Price Confirms Full Return to Hockey Won't Happen
Earlier this week, Price attended a press conference where he became the new brand ambassador for CF Moto Canada's new ATV line. When asked about his knee, Price confirmed that the recovery would not bring him to the level he was comfortable with to make a return. "When I do certain things consistently, it's a very solid reminder that my knee is not in a position to take the brunt of a full season's workload," Price discussed during the media gathering. "For short periods of time, I can do things that are strenuous, but the honest thing is it's just not going to happen."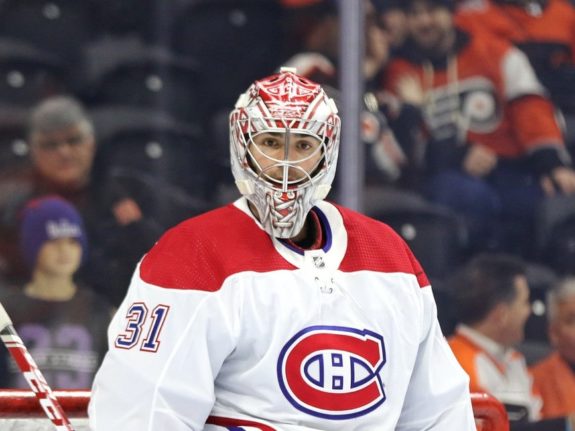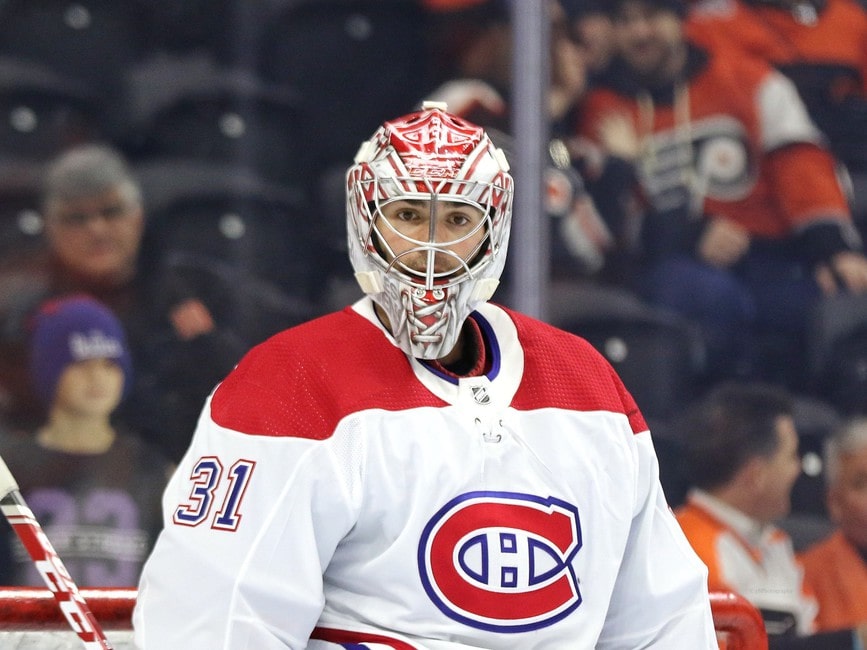 Price last dressed for the Canadiens in the final game of the 2021-22 season, stopping 37 of 39 shots in a 10-2 win against the Florida Panthers. He sat out for the duration of last season to deal with continuous swelling and discomfort in his knee, and that won't change for 2023-24. "For now, I'm just going to try to rehab my knee to a position where it's fit for life in general."
---
Latest News & Highlights
---
When asked if he is at peace knowing that his career is likely over, Price hesitated briefly, likely feeling the same internal struggle fans have faced with accepting his departure. "Most likely. Barring a miracle, I'm still under contract, and I still hold on hope to the fact that maybe I can play again, but the probabilities are falling by the month."
Price Open to Canadiens Trading His Contract
An interesting tidbit from the media gathering was the idea of a possible trade of Price's contract. With three years left at $10.5 million per season, general manager Kent Hughes would likely have to find a partner that either hopes to make the salary cap floor or is looking to deal away a problematic contract of their own. When asked about the possibility, Price said the decision wasn't up to him, but he'd welcome it if it meant helping the team. "Everybody here knows hockey is a business," Price explained. "Money management and cap space is a part of it."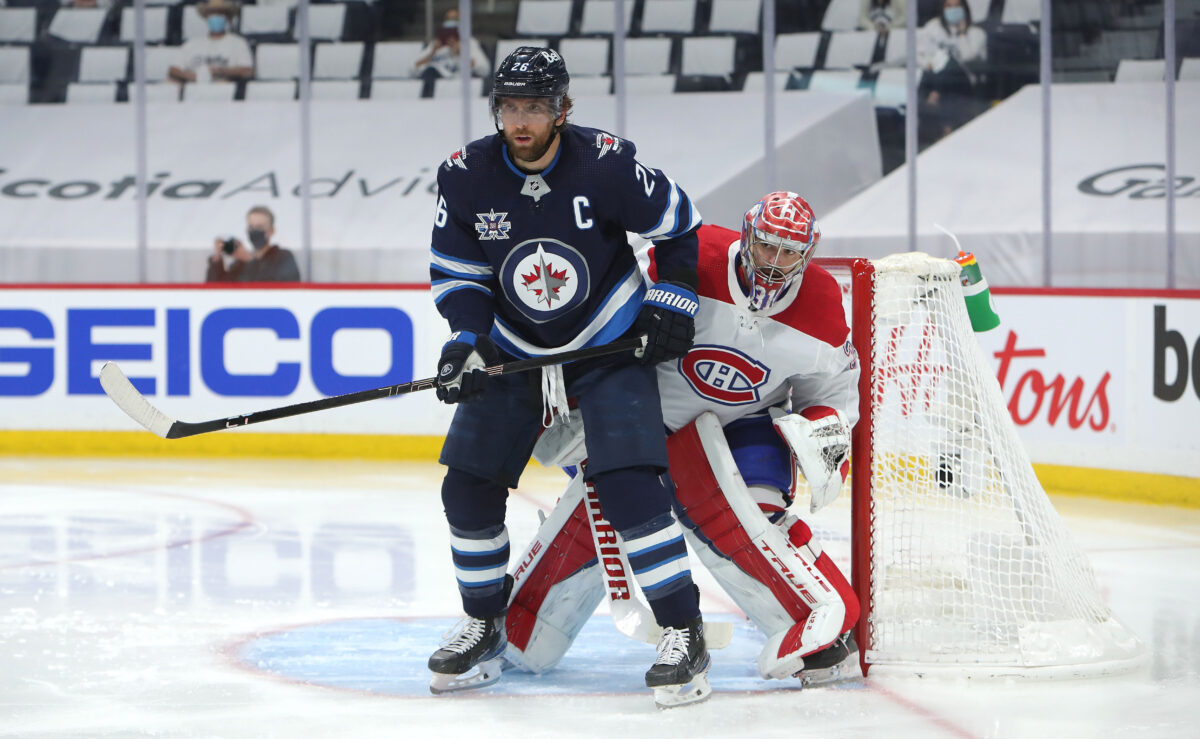 Potentially, the most heart-warming portion of Price's comments on the subject matter came when he said, "I'm going to be a Montreal Canadien for the rest of my life, and I'm very proud of that." His legacy is and will remain forever as a member of the most successful franchise in the NHL, regardless of whether they trade the remainder of his contract away. Price will likely never play again, leaving his entire career spent donning the sweater of one team.
It's a bitter pill to swallow, but one Price knows he needs to take to live the rest of his life as pain-free as possible. He revealed that playing softball for a day left his knee swollen for weeks, so playing in the NHL again would leave him in constant pain and require more surgery. Although his days on the ice are likely over, a potential front-office position may be waiting for him shortly, should he choose to explore that option.