We can sit and debate all day about why the Montreal Canadiens were ousted from the 2016-17 Stanley Cup playoffs. In the end, the main reason the Habs are on the golf course right now has to do with their lack of depth and offense at center.
Throughout the season, the Canadiens had plenty of players try their hand at the top two center positions. Andrew Shaw, Alex Galchenyuk, Phillip Danault and Tomas Plekanec all gave it their best shot but ultimately didn't fit the role. Did general manager Marc Bergevin really think a combination of those four players would work? Of course, he did.
We can't just limit the scope of this problem to last season. Bergevin has been with the Canadiens for five seasons now and he still basically has the same top-six forward group as he did when he started. Other than Alexander Radulov, the core players are still there.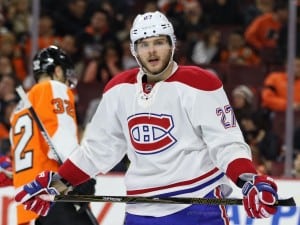 I'm not advocating to blow it up and trade everyone; I'm simply pointing out that it's been five seasons that Bergevin has ignored the glaring holes up the middle for the Habs. Now that he fired coach Michel Therrien and traded star player P.K. Subban, he's out of bullets. The only one he has left is the one for his own job.
Bergevin simply has no choice but to finally address this issue. If not, this upcoming season could very well be his last.
Finding Domestic Suitors
There are a few ways the Habs management team can go about their search. To simplify things, we'll break this up into segments. One option is for the Canadiens to fill their holes from players within the NHL, either via free agency, offer sheet or trade.
Free agency this offseason looks rather weak at the center position. The only "standout" name is Minnesota Wild center Martin Hanzal. I might be on an island here but I want absolutely no part of Hanzal. He's failed to reach 20 goals in each of his NHL seasons and is extremely inconsistent.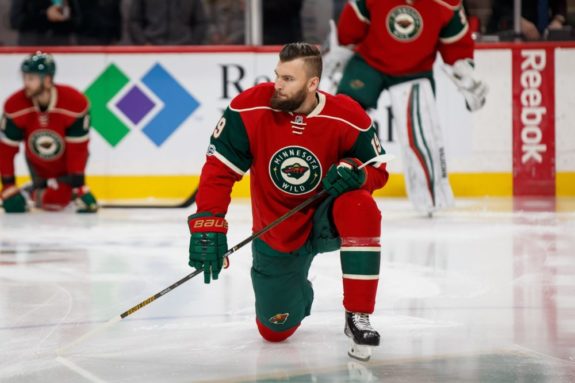 Another route Bergevin can take is trying to offer sheet a top young player. There are a ton of young players that need new contracts this offseason. Players such as Ryan Johansen, Leon Draisaitl, Tyler Johnson and Evgeny Kuznetsov, just to name a few, are all in need of new contracts. However, not only would it take a ridiculous contract for each player's respective team not to match, but the Habs would also have to give up quite a bit of draft pick capital.
It seems the most likely route will be to find a trading partner. Just to be clear, I'm not advocating to trade Galchenyuk, nor have I given up on the young player, but it's time to sit down and consider the team's options. It's now year five of the Galchenyuk experiment and it looks like he'll start next season on the wing if he's in a Hab uniform. That simply doesn't work under the cap or on the roster.
If he is indeed a winger, the Habs would need to acquire not one, but two top centermen, which is next to impossible to do during one offseason. They would need cap space and assets to do so, and Galchenyuk would have to be used as a trade chip. So, with saying that, I think it would be wise for Bergevin to revisit the Matt Duchene talks.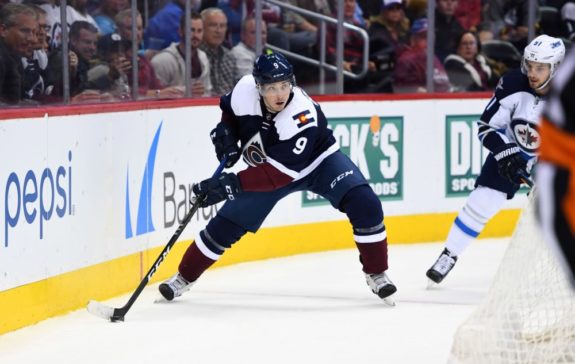 Duchene is an excellent faceoff man and would bring offense to the lineup. Colorado Avalanche general manager Joe Sakic will likely have a high asking price, but a swap of Galchenyuk and Duchene might be attractive to him. If the Habs don't see Galchenyuk as their center of the future, it's time to cut their losses and move on. Simple.
Searching Abroad
Another option for Bergevin would be searching across the pond. He's had success recently with free agent powerhouse Radulov and could try his luck again. If he does, the main target would be Kontinental Hockey League forward Vadim Shipachyov.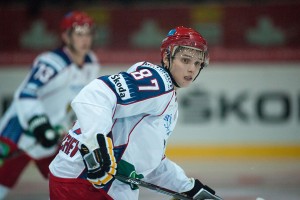 Shipachyov tallied 76 points in 50 games this season for SKA St. Petersburg. He would fill a massive void up the middle for the Canadiens. A bonus for Bergevin is that he has the ultimate Russian recruiting team. With players like Radulov and Andrei Markov to help lure the impact forward, he should already have a leg up on other teams in that respect.
Unfortunately, even though this is the most attractive option because all the Habs would be giving up is cap space, it seems Shipachyov is big-game hunting. Per Eric Engels, the Russian forward seems to be pricing himself out of Montreal. So as of now, it seems unlikely that Habs management can get this done.
Decisions, Decisions
Bergevin simply has no choice: he needs to find a solution for the Habs' center woes. This upcoming offseason, in my opinion, is his final stand as general manager of the Canadiens. If he makes the right moves, he'll survive another year. If he doesn't and the Canadiens suffer another early-round playoff exit next season, I don't think he gets a crack in 2018.
As you can see, he has plenty of options, as he always does. Personally, I'm tired of the excuses that he continues to use. I don't want to hear, "Trades are hard to make" or, "Picking in the 20s makes it difficult to find talent". You're a general manager—it's your job to make it happen.
One thing is for sure: all eyes will be on the Canadiens brain trust this offseason. The pressure is on.
Nick Guido is a Montreal Canadiens Contributor for The Hockey Writers. You can Follow him on Twitter @nickguidoTHW for his articles, opinions and general Habs talk.