Goalies rankings in the NHL is always a fun topic to discuss. While certain goalies hold their team together and elevate them to success, others hold teams back. Here we will dive into the goalies rankings and where the Montreal Canadiens' duo fits in. To be clear, since the Canadiens are actively trying to trade Casey DeSmith, the tandem that will be compared to the rest of the league includes Sam Montembeault and Jake Allen.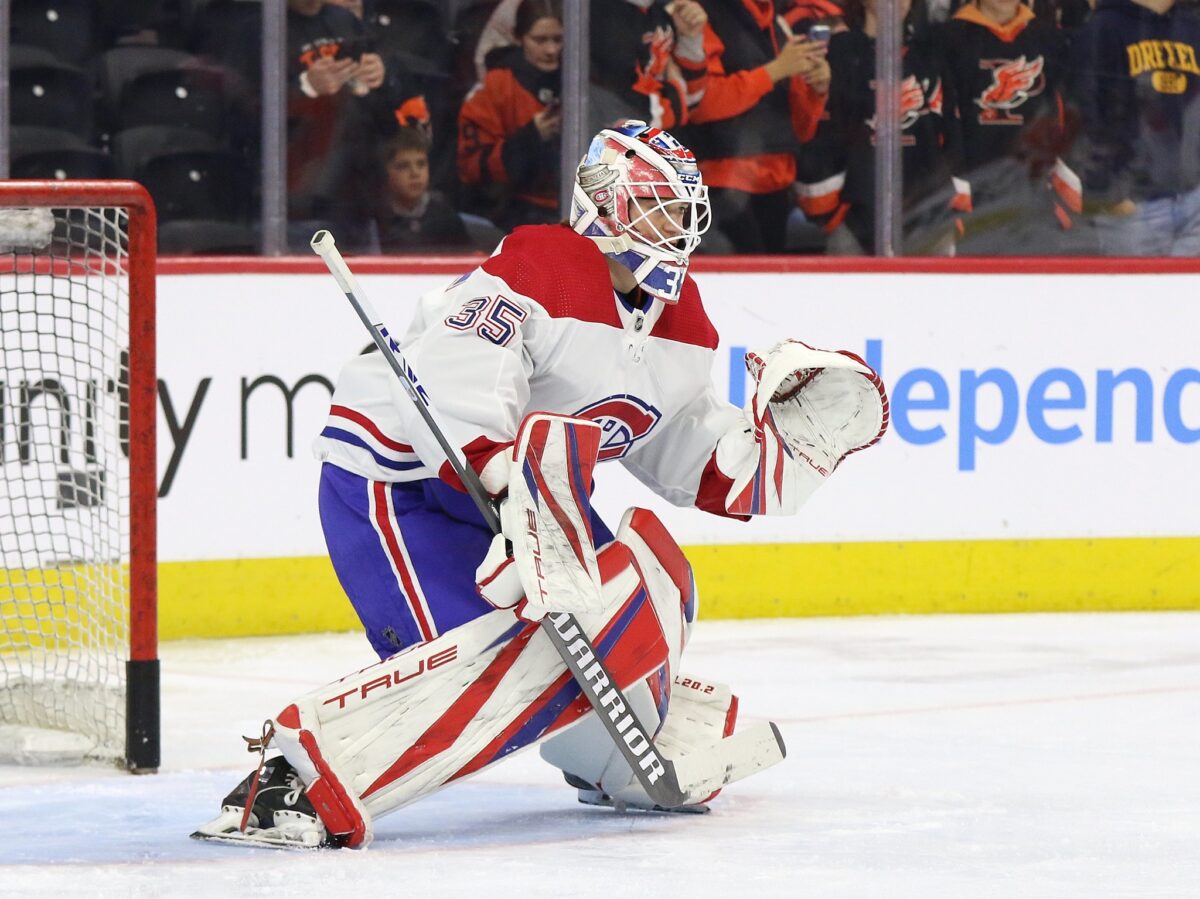 First, we'll kick things off with the top NHL tandems, then the middle-of-the-pack goaltending, and finally on to the bottom of the league. We'll evaluate the skill level, which group the Canadiens fall into, and where their tandem ranks.
Top NHL Tandems
Whether a team is held up by one dominant starter with a solid backup or a team has two very capable goalies, this is where you'll find them. These 14 teams have top-tier goaltending, whether there is adequate help in front of them or not:
Calgary Flames – Jacob Markstrom/Dan Vladar/Dustin Wolf
Vegas Golden Knights – Adin Hill/Logan Thompson
Colorado Avalanche – Alexandar Georgiev/Pavel Francouz
Dallas Stars – Jake Oettinger/Scott Wedgewood
Minnesota Wild – Filip Gustavsson/Marc-Andre Fleury
Nashville Predators – Juuse Saros/Kevin Lankinen
Winnipeg Jets – Connor Hellebuyck/Laurent Brossoit
Carolina Hurricanes – Frederik Andersen/Antti Raanta/Pyotr Kochetkov
New Jersey Devils – Vitek Vanecek/Akira Schmid
New York Islanders – Ilya Sorokin/Semyon Varlamov
New York Rangers – Igor Shesterkin/Jonathan Quick
Boston Bruins – Linus Ullmark/Jeremy Swayman
Tampa Bay Lightning – Andrei Vasilevskiy/Jonas Johansson
Toronto Maple Leafs – Ilya Samsonov/Joseph Woll/Martin Jones
Most of these teams have an elite goalie who has put up great numbers in the past couple of seasons. The only teams that would rank near the bottom of this group are the Devils and Golden Knights, but both tandems are behind very good teams.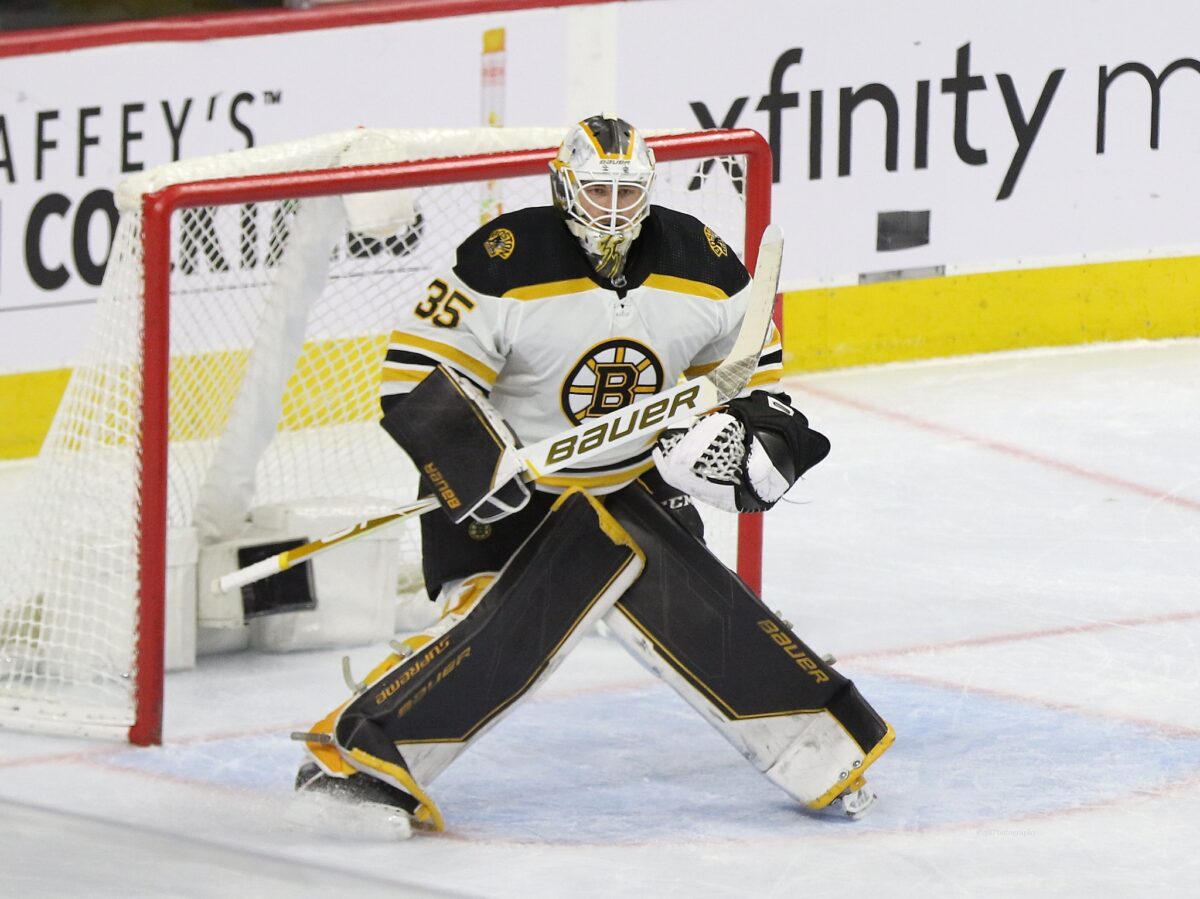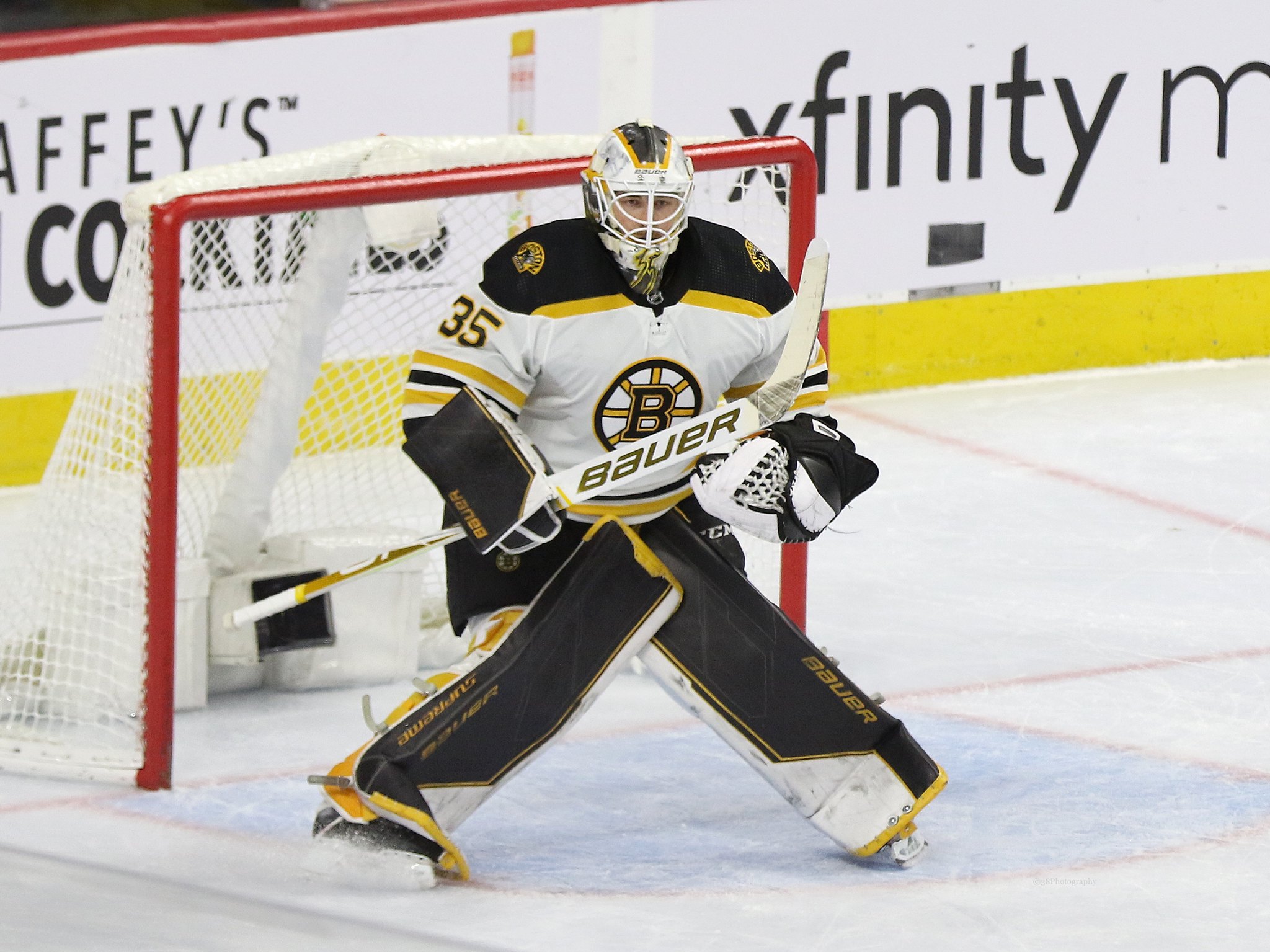 There's no question that the Canadiens don't fit in here. They were near the bottom of the standings last season and should be again in 2023-24, young, and haven't proved a whole lot yet. The last couple of seasons have been a struggle, to say the least.
Middle of the Pack Goaltending
The next group is the middle-of-the-pack tandems. This group features teams that might not have the best goalies, defence in front of them, are inexperienced, or have struggled. These could all be boom or bust teams, but all of them are at least in the playoff conversation for this season:
Edmonton Oilers – Stuart Skinner/Jack Campbell
Los Angeles Kings – Cam Talbot/Pheonix Copley
Seattle Kraken – Philipp Grubauer/Joey Daccord/Chris Driedger
Vancouver Canucks – Thatcher Demko/Arturs Silovs
Arizona Coyotes – Karel Vejmelka/Connor Ingram
Pittsburgh Penguins – Tristan Jarry/Alex Nedeljkovic
Washington Capitals – Darcy Kuemper/Charlie Lindgren
Buffalo Sabres – Devon Levi/Ukko-Pekka Luukkonen/Eric Comrie
Florida Panthers – Sergei Bobrovsky/Spencer Knight
Ottawa Senators – Joonas Korpisalo/Anton Forsberg
Some goalies on this list have been strong at times, but others have also struggled. While some of the starters have the potential and skill level to be in the Vezina Trophy conversation, a lot has to go right. With a strong season, the Canadiens could sneak into this group. For now, coming off last season's save percentage of .895 and ranking 29th in goals against, it's safe to put the Canadiens in the bottom group.
Canadiens' Competition
While the Canadiens find themselves in the worst group along with seven other teams, I'll first lay out the tandems before ranking them. For the purpose of breaking down the bottom-feeders, their save percentages from last season will be beside their names:
Montreal Canadiens – Sam Montembeault (.901) / Jake Allen (.891)
Anaheim Ducks – John Gibson (.899) / Lukas Dostal (.901)
San Jose Sharks – Kaapo Kahkonen (.883) / Mackenzie Blackwood (.893)
Chicago Blackhawks – Petr Mrazek (.894) / Arvid Soderblom (.894)
St. Louis Blues – Jordan Binnington (.894) / Joel Hofer (.905)
Columbus Blue Jackets – Elvis Merzlikins (.876) / Daniil Tarasov (.892)
Philadelphia Flyers – Carter Hart (.907) / Cal Petersen (.868)
Detroit Red Wings – Ville Husso (.896) / James Reimer (.890)
Only four of the 16 goalies listed here hit a .900 save percentage (SV%) last season, although other factors go into these numbers. Last season's bottom five teams are in this group, and all finished in the bottom 10 in the league in 2022-23 also.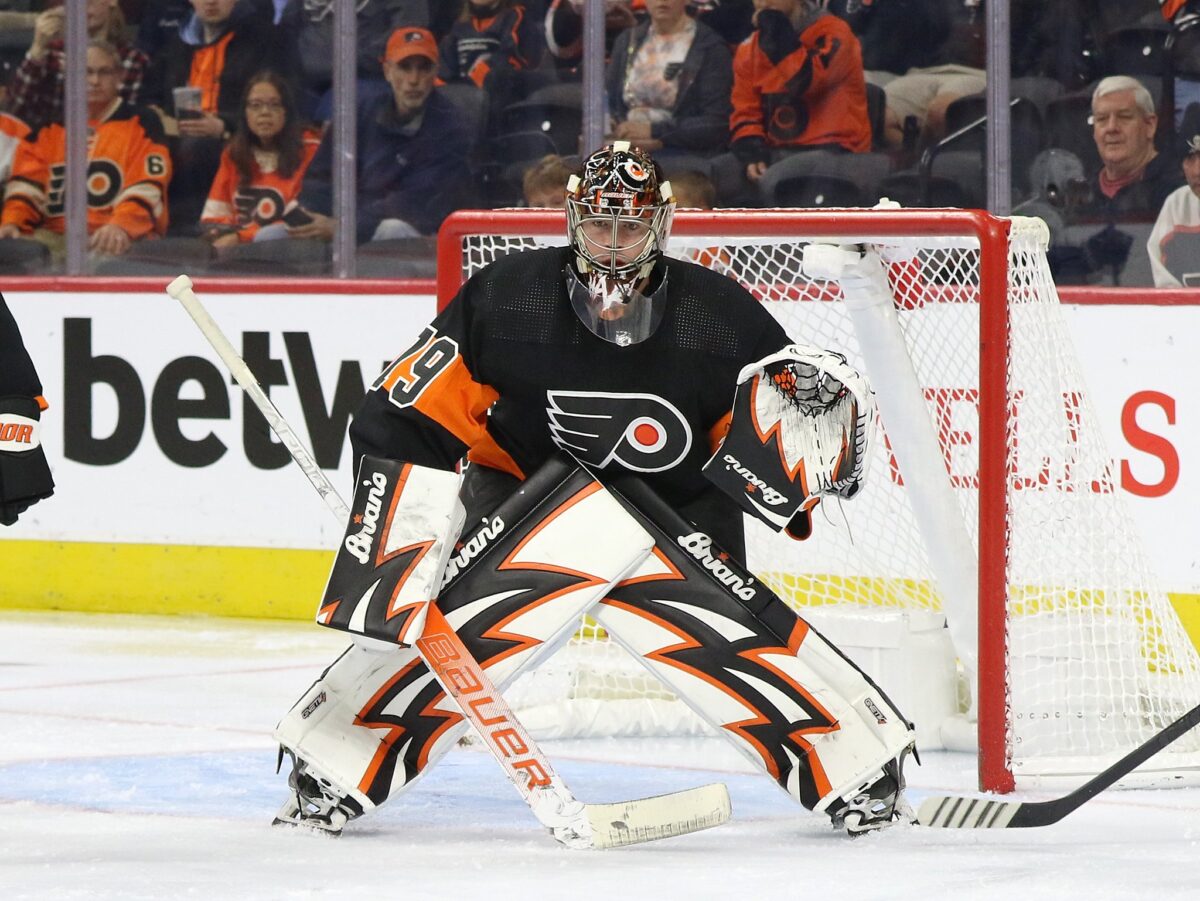 Not many of these teams made any progress to try and get better this offseason, so their goalies will have little help in front of them again in 2023-24. But also, a lot of these goalies just aren't very good compared to the league average.
---
Latest News & Highlights
---
The Flyers have the best goalie in this group in Hart, but they also have the one who struggled the most last season. If he's not traded, Hart will play close to 60 games, limiting any action for his backup. The other possibility for the Flyers is Felix Sandstrom or Samuel Ersson getting the backup job over Petersen. Both finished with better numbers. Regardless of who serves as the backup, head coach John Tortorella will have the Flyers working hard in front of their goalies however bad the roster looks. This gives them the top rank among this bottom group of teams.
Related: Canadiens Should Start to Show Trade Interest in Ducks' Zegras
The Sharks and Blackhawks have the worst tandems in the league. Both goalies on each team would struggle to earn a top-two spot on most NHL teams. Mrazek was a cap dump but played all right in Chicago, despite his situation. Soderblom is young, and although he would fare better in a better situation, that's not where he finds himself. Blackwood was overtaken in New Jersey and has just struggled the past few seasons, while Kahkonen showed potential, but the Sharks are just too weak to give him a chance.
If the Flyers rank 25th and the Sharks and Blackhawks hold spots 31 and 32, that leaves 26-30 for Montreal.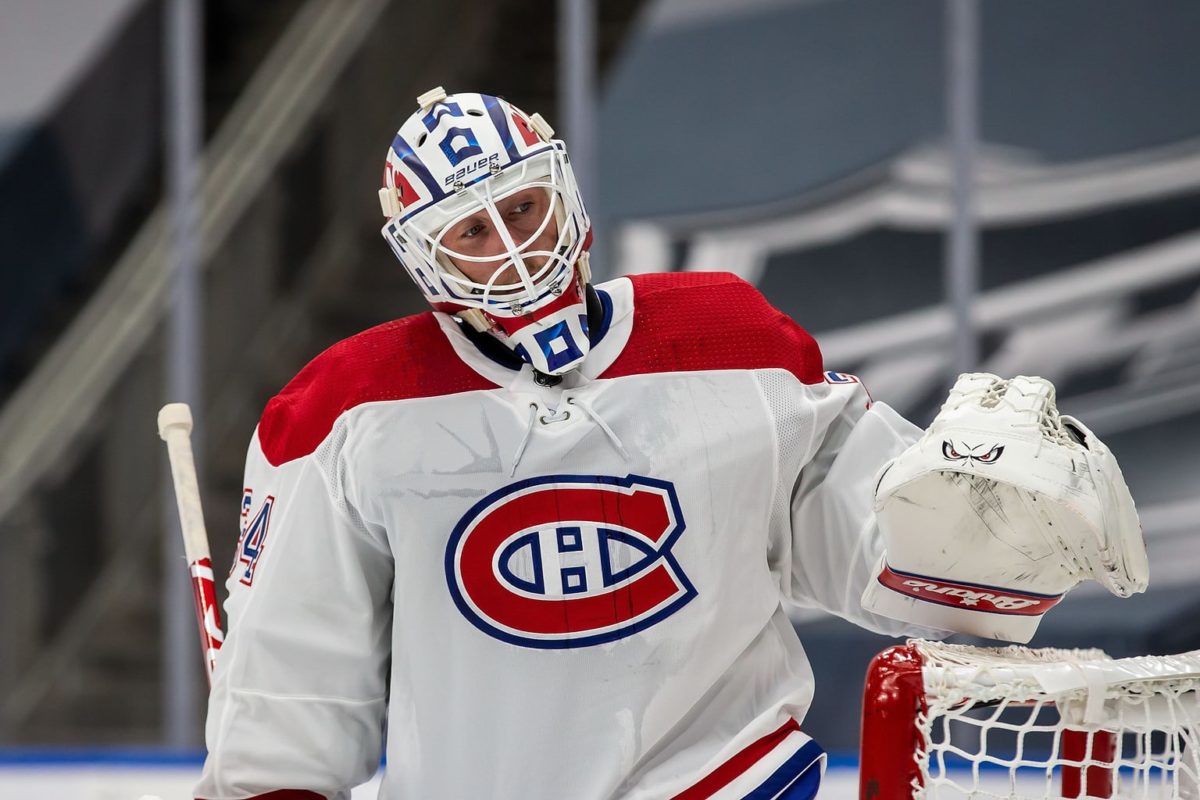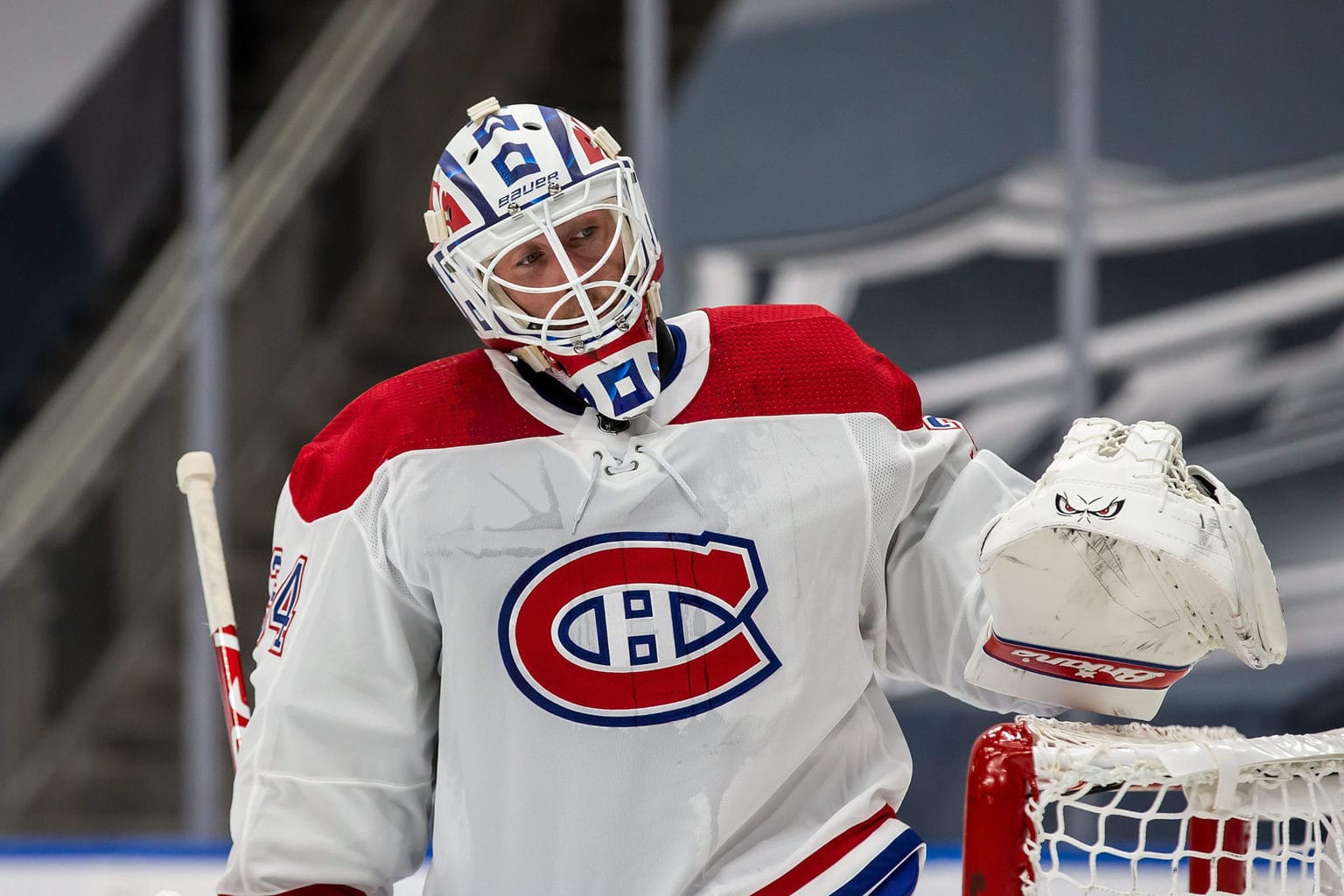 Two bigger names on teams in this group I would like to bring notice to are Binnington and Merzlikins. Both are overpaid and both have declined over the past four seasons. There isn't much of an excuse for Binnington as the Blues were a much better team on paper and healthier than the Blue Jackets. Merzlikins doesn't have Korpisalo to lean on anymore, but the Blue Jackets also had nearly an entire American Hockey League (AHL) defensive group last season with all of the injuries. Both teams' backups are young and inexperienced. I don't think they can pull up the overall numbers above the Canadiens here. I'd rank them 29th and 30th.
It's now down to the Ducks, Red Wings, and the Canadiens for the final three spots on this list. There are some easy comparisons here. Three of the six goalies just experienced their first sub-.900 SV% season: Gibson, Reimer, and Allen. Gibson was on the worst team in the league but is still an elite goalie. He is above Reimer and Allen in terms of talent, and Gibson put up a .899 SV% last season. The other two SV%s were lower on better teams. The other three goalies, one from each team, are all arguably on the rise. Montembeault just came off his best season in year four, the Ducks have high hopes for Dostal, and Husso had a very good season in 2021-22, raising his overall value.
Put those together and I am confident that the Ducks and Red Wings have a slight edge over the Canadiens as of now, ranking the Canadiens 28th. Lots could change over the season, and I do think Montembeault is set for better things. Allen, on the other hand, not so much. He has been declining and hasn't put up good numbers in years.
What do you think of the Canadiens' ranking? Do you agree or should they be moved up or down?