The Montreal Canadiens are in a good spot right now. They have one of the richest prospect pools in the NHL and a lot of talented young players on the roster, but they are far from complete. I don't expect this team to compete for a playoff spot, but I also think they keep themselves out of the bottom five in the league.
The team will have a ton of cap space to work with next summer, and that's when a key addition or two could be brought in and the winning start to come. There's one name that is very intriguing, Trevor Zegras of the Anaheim Ducks. I'll get into why he may not be long for the Ducks, why he makes sense for the Canadiens down the line, and how they have room/assets to strike a deal.
Zegras May Not Be Long for Ducks
Before getting to all the reasons it makes sense for the Canadiens, this is why the Ducks can afford to move on from Zegras and may even be forced to. They are a little further away from becoming a competitive team than the Canadiens are, but that's not set in stone. Anything can happen. Assuming I'm right here because the Ducks finished dead last in the NHL last season in points, they are still at least three seasons away from being relevant and even being mentioned in the playoff conversation.
That being said, they already have a great-looking young trio down the middle, but it won't be able to last. One of two things will have to happen. One of Zegras, Mason McTavish, or Leo Carlsson will be shifted to the wing, or one of them will be moved. They are all top-10 picks drafted in the previous five drafts. Not to mention that they also grabbed Nathan Gaucher at 22nd overall in 2022 and he's also a centerman. There will be a conversation sooner than later as Carlsson acclimates to the NHL and it doesn't make sense for him to be playing in the bottom-six anymore. We could see that as soon as this season or in 2-3 seasons depending on how he looks against NHL competition.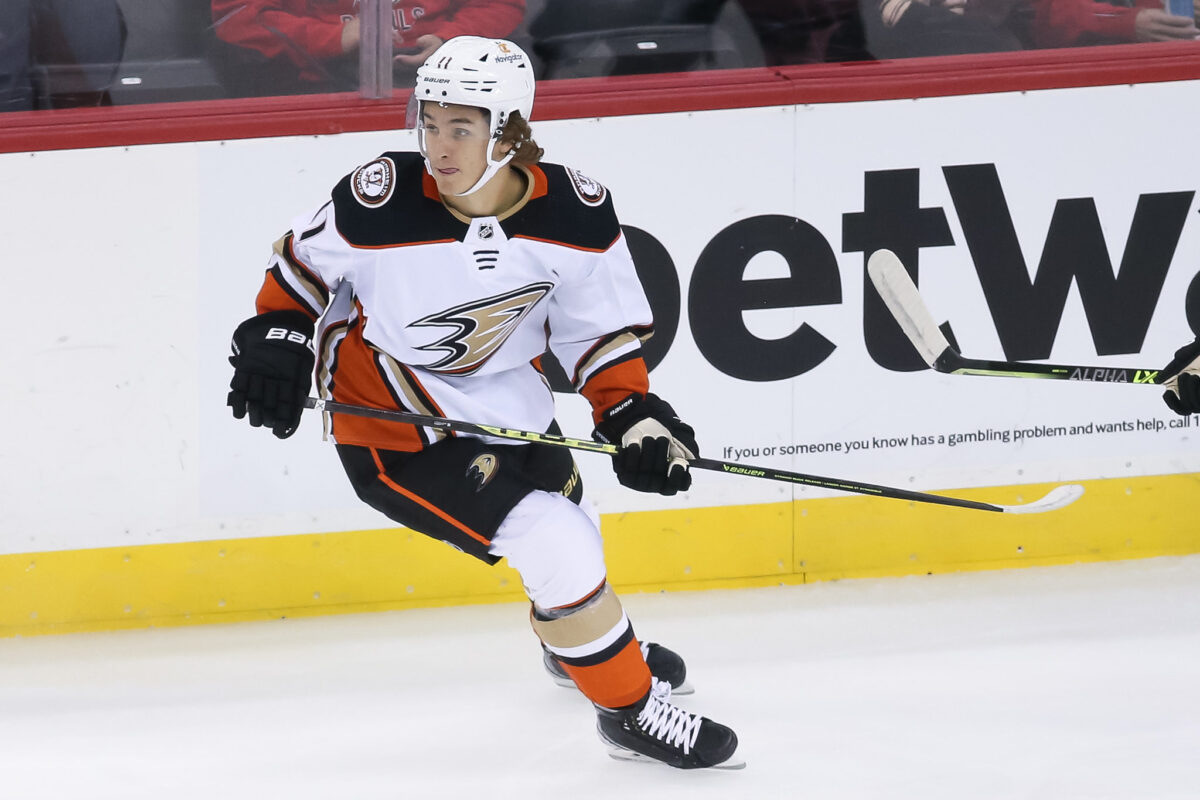 If someone is going to be shifted to the wing, it will most likely be Zegras. Overall size and weight out of the three young centermen dictates he could serve better as a skilled winger than a centerman who needs to do everything all over the ice. That being said, the team is much more likely to move on from a ninth-overall pick who's being difficult with his first contract extension than a second or third-overall pick who's younger and arguably has more upside.
---
Latest News & Highlights
---
Friedman recently came out with information about what is happening with Zegras' next contract saying, "One of the things we're hearing is that it's likely to be a bridge deal. It doesn't look like that's going to be a long-term deal. It sounds like Zegras and the Ducks – when it gets done – is going to be a bridge." While Troy Terry, Zegras' linemate, signed a seven-year deal this offseason, a new contract has been held up for the centerman. A short-term or a bridge deal is usually one or two years, but could be three sometimes. If it's the former, it is great timing for the Canadiens to strike.
Canadiens Make Sense as Team Down the Line
So as the situation in Anaheim could get worse and Zegras might want to part ways because of his standing with the team, there are lots of reasons to believe that Montreal could be one of the first and best landing spots available for him. He won't have any trade protection to dictate where he's dealt, but if there's another holdout or he expresses interest in playing elsewhere at the end of his bridge deal, the young centerman will have some say in where the team trades him so he'll sign a long-term deal, similar to Matthew Tkachuk and Pierre-Luc Dubois.
While being great friends with Cole Caufield and Martin St. Louis may not seem like a lot, it could definitely help sway a decision by Zegras. Former teammates and great friends come together in the NHL more than you think, and there could be a little bit of recruiting done by Caufield, similar to how Connor McDavid convinced Connor Brown to come to the Edmonton Oilers this offseason.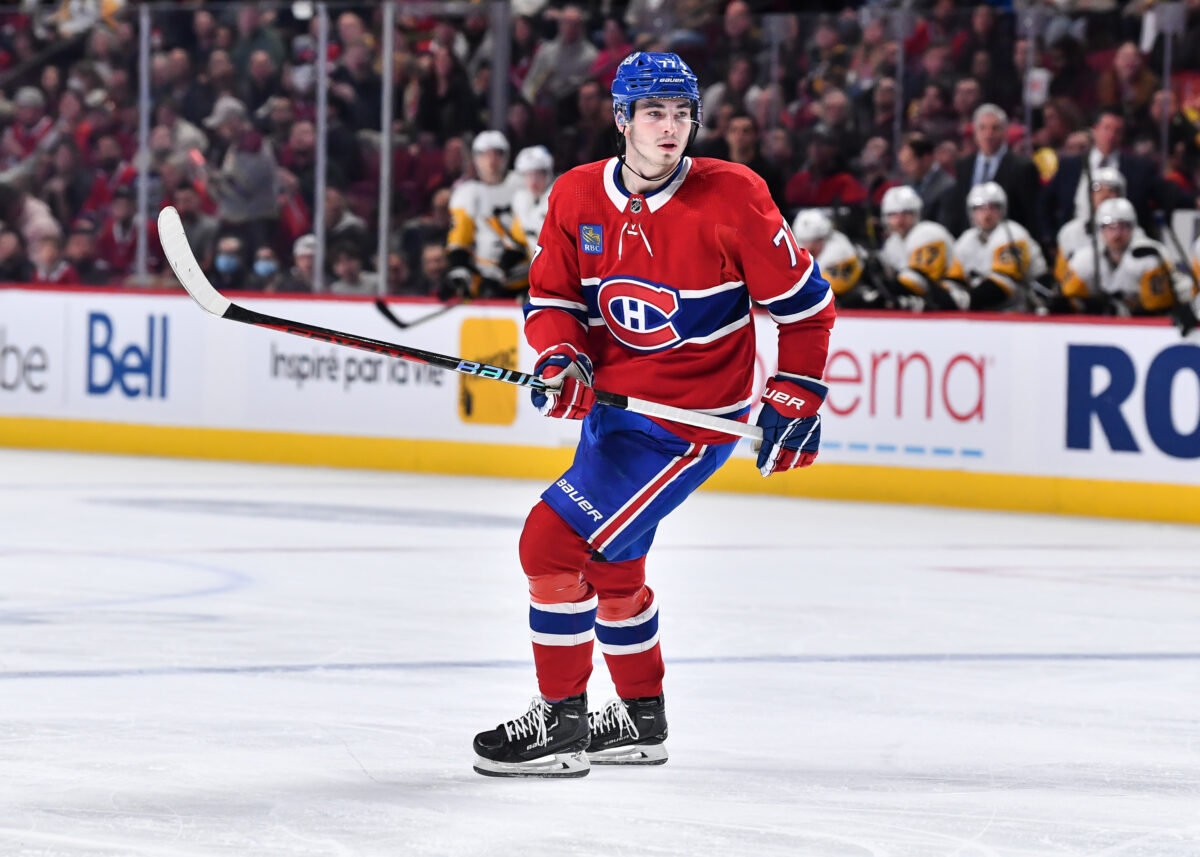 Now, lineup and future-wise, it makes a ton of sense for the Canadiens to pursue Zegras. I'm going to assume since he is a centerman, that's where he'll want to continue to play. Good thing there is a long-term hole down the middle in Montreal. Nick Suzuki is a solid top-six option, but the Canadiens only have one. Sure, Kirby Dach, Alex Newhook, and Sean Monahan are options for that position right now, but Monahan will likely be a trade deadline move, Newhook might settle on the left wing, and Dach could settle on the right wing on the top line. The first two are options since the Canadiens aren't competing just yet, but I like them on the wing. Zegras being added down the middle makes that top-six young and dynamic for a long time.
Related: Former Canadiens Still Looking for New Homes in 2023-24
Dach and Newhook haven't exactly solidified themselves as top-six centermen yet, while Zegras has. That is pretty meaningful and impacts the game of young players in different ways. He's about a 65-point player right now who can score more if he wasn't on a very poor offensive team. This point in his career also lines up perfectly with the rise of the Canadiens.
Internally, all the Canadiens currently have in their system that might be able to take over the second-line center role down the line (longer than two or three years) is Owen Beck, and a lower chance with Filip Mesar, Jan Mysak, Sean Farrell, Joshua Roy, or Riley Kidney. The best option I see is Zegras and the opportunity could line up perfectly, unlike the situation with Dubois as the Canadiens were a little too early in their finalizing stage of the rebuild.
Canadiens Have the Room & Assets to Strike Big
I previously mentioned the very strong prospect pool the Canadiens have. Not everyone will make the NHL or make it with the Canadiens, meaning sooner or later the team will be wise to move some pieces out in order to get some more NHL-ready or experienced players back to win.
The defence is crowded as it is with even more defencemen soon to come and be pushing for spots. There will be certain players available there. The situation in net still has to figure itself out over the next few years, so that's also where the team could move someone from as well. While Zegras is a centerman, there are talented young forwards who could be moved the other way to the Ducks in exchange as well. I already mentioned a number of center prospects, but even Beck could be a possibility to move along with a winger.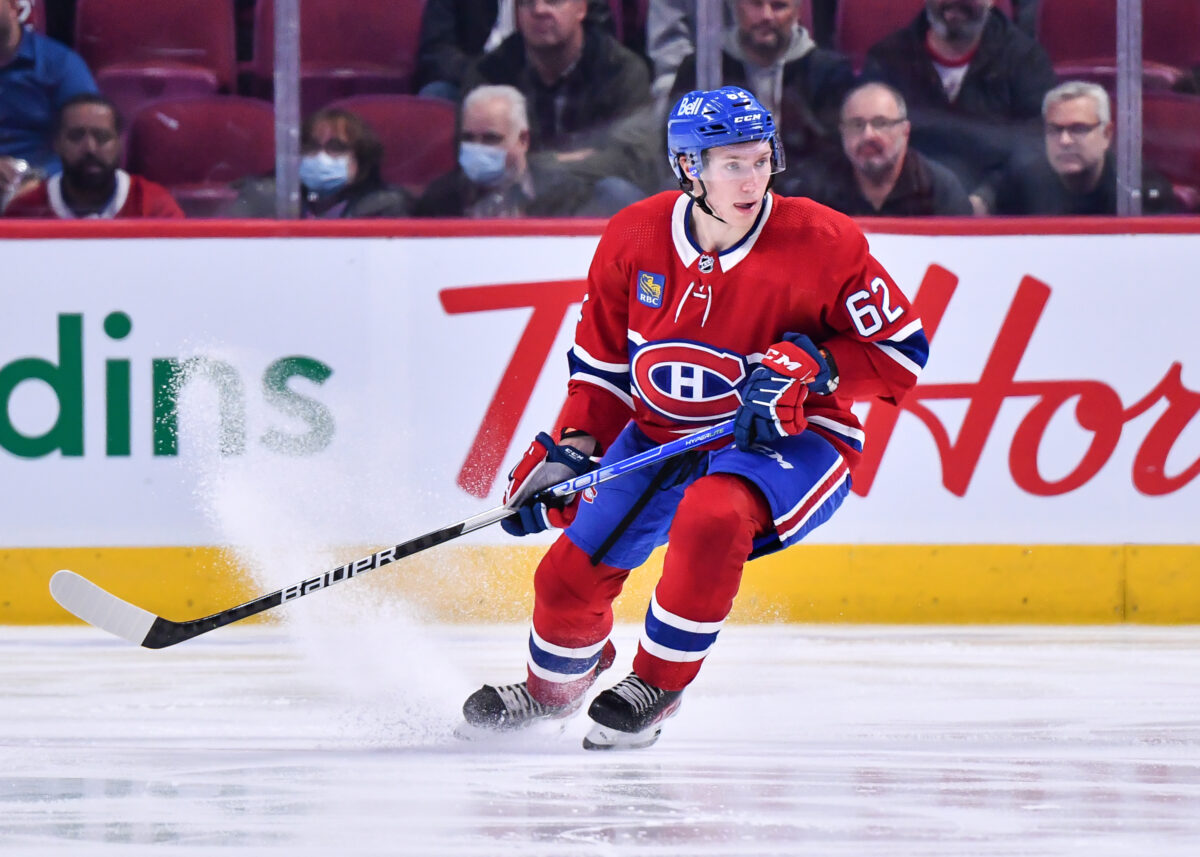 Cap space will not be an issue. The Canadiens have done a great job moving out certain players and veterans as I discussed above. The current salary cap is at $83.5 million and the Canadiens would have about $12 million to spend next offseason. Next summer is when the cap is expected to finally rise more than we've seen by at least a few million. Assuming it goes up by $3-5 million, the Canadiens would then be working with $15-17 million next offseason, and that's before Carey Price's contract goes on long-term injured reserve. This brings the money to add for the Canadiens up to around $26 million with five or six positions to be filled. That's a lot of space to work with and Kent Hughes can start to get very creative.
I see nothing but opportunity and good things for the Canadiens on the horizon. They have the right general manager at the helm and a great young group in Montreal. They are nearing the point where they will start to add key pieces, and that should start with Zegras.