They say memories fade with age, but in hockey, they are shared from generation to generation, establishing a legacy for younger fans to embrace their team and its players. The Montreal Canadiens' history is particularly rich, with over a century of seasons and 24 Stanley Cups, along with a number of exciting players fans discuss with fondness, even those they never saw play.
My father stood in line on a freezing winter day to attend Howie Morenz's funeral, while local seniors still tell me about the exploits of Maurice Richard and Jean Beliveau. I tell my son about Guy Lafleur and Larry Robinson, and his peers worship Carey Price.
Since winning the Stanley Cup in 1992-93, the last quarter century has been a frustrating one for Canadiens fans. Despite this, the team has not been without its share of heroes. Saku Koivu played 13 seasons for the Habs, spending 10 of them as their captain. His tenure was matched only by Beliveau, but he tasted victory less often, largely due to the lack of talent surrounding him.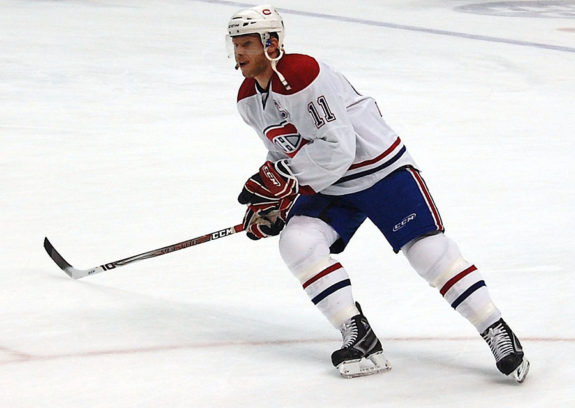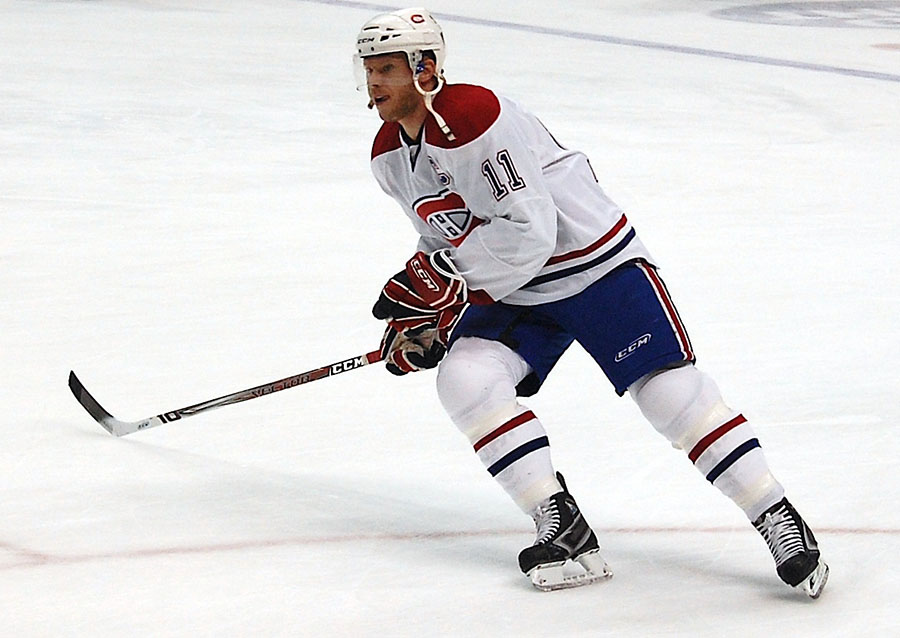 Koivu was invaluable to the Habs. There were seasons when the team's fortunes often rose and fell with his presence in the lineup. He is also remembered for his off-ice courage after battling cancer and staging a triumphant return to the game in front of an eight-minute ovation at the Bell Centre in April 2002.
I have additional memories of Koivu. There was a time when he looked like the heir apparent to the great Canadiens' centres before him, exploding with talent for a short time in the 1996-97 season before the first of many knee injuries reduced his mobility and limited his offensive output.
Koivu Arrives on the Scene After a Lockout
The 1994-95 NHL season was the first in league history to be shortened by a labour dispute, resulting in a shortened 48-game schedule. It was also a transitional time for a number of players, as the high offensive output of past decades was soon to be replaced by a more defensive style of play popularized by the neutral zone trap made famous by the New Jersey Devils. General managers all over the league suddenly had to find strong stickhandling and faster players who could flourish under the new system.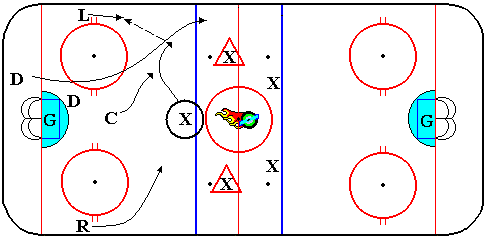 When Koivu was drafted by the Canadiens in 1993, the team was deep at centre with Vincent Damphousse, Kirk Muller, and Stephan Lebeau. By the time he left his native Finland to make his NHL debut in 1995-96, only Damphousse remained from the last Stanley Cup team. After a solid rookie season, Koivu entered his sophomore year as a third line centre behind Damphousse and Pierre Turgeon, who led the team in points the previous year.
Koivu Gets Off to a Blistering Start
Nine games into the season, general manager Rejean Houle dealt Turgeon to the St. Louis Blues in one of many controversial moves made during his five years in the front office. The likely reason was a conflict with coach Mario Tremblay, but nevertheless, it did allow Koivu to increase his ice time. It quickly paid off. By early December, he was leading the league in scoring with 38 points in 30 games.
For those who were not following the team at the time, it is difficult to explain the kind of excitement the young Finn generated each time he hit the ice. His speed and lateral movement enabled him to evade defenders in the offensive zone and find openings to fire off a backhand or wrist shot. He was a creative stick-handler with great skills behind the net who, for a time, allowed Habs fans to forget the sting of losing a number of key players to recent trades, the most obvious being Patrick Roy.
Koivu began to really hit his stride in late November, scoring five points in two games against the Boston Bruins, and logging a three-point game against the Tampa Bay Lightning. At the time he was playing with wingers Marc Recchi, who would have his best season with the Habs, and Shayne Corson and Stephane Richer, both of whom returned to Montreal after spending several years with other teams. All three would owe much of their success to playing with Koivu.
The First of Many Knee Injuries
On December 7, 1996, in a game against the Chicago Blackhawks, Koivu suffered a serious knee injury that required surgery. It would keep him out of action until February, but he returned to finish the year with 56 points in 50 games, contributing four more points in the Habs' only playoff round. It was the first of many setbacks Koivu would experience because of his health.
Had Koivu not been injured he was on pace to score 103 points. That would have placed him third in the league that season, behind fellow Finn Teemu Selanne, and the legendary Mario Lemieux. Even if his blistering start had tailed off, he likely would have surpassed Recchi for the team lead in points.
The following year proved frustrating as Koivu's numbers dipped to 57 points in 69 games. He was nagged again by injuries and the even under new coach Alain Vigneault, the team was beginning to show the effects of bad moves by Houle and aging players in decline. He would sign a two-year contract the following year, still regarded as the team's franchise player.
What Fans Remember About Koivu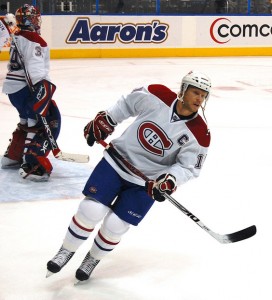 Depending on your age, you'll likely have different memories of Koivu. Younger fans will remember his leadership and determination as a veteran, always finishing near the top of the team in scoring, and embracing his adopted city by reaching out to help others with his endless philanthropy. Slightly older fans remember the Bill Masterton Trophy-winner, fighting off nagging injuries to play all 82 games of the 2002-03 season, only a year after being diagnosed with cancer.
The oldest fans still remember the young centre who in his sophomore year nearly became a legend. There will always be speculation about whether a healthy Koivu could have taken his place among the top centres of the last two decades. There were certainly flashes of brilliance over the course of his career with the Habs, yet it's remarkable how many people still think of the 1996-97 season and the excitement he generated.
The Canadiens were probably right in not retiring his number. After all, the 18 players who received that honour all won Stanley Cups. That seems to be the price of admission. Despite this, Koivu will always share something in common with Guy Lafleur, Doug Harvey, Richard, Beliveau, and the great Morenz. He brought fans out of their seats with exciting plays that are remembered fondly and will be passed on to the next generation of Habs fans.
Born and raised in Montreal, I've been a Montreal Canadiens' fan since I was 7. By day I work advising students in a university and the rest of the time I enjoy family life and a number of activities. I'm actually a basketball dad- My son never developed a love for hockey but plays on one of the top five high school basketball teams in Quebec.